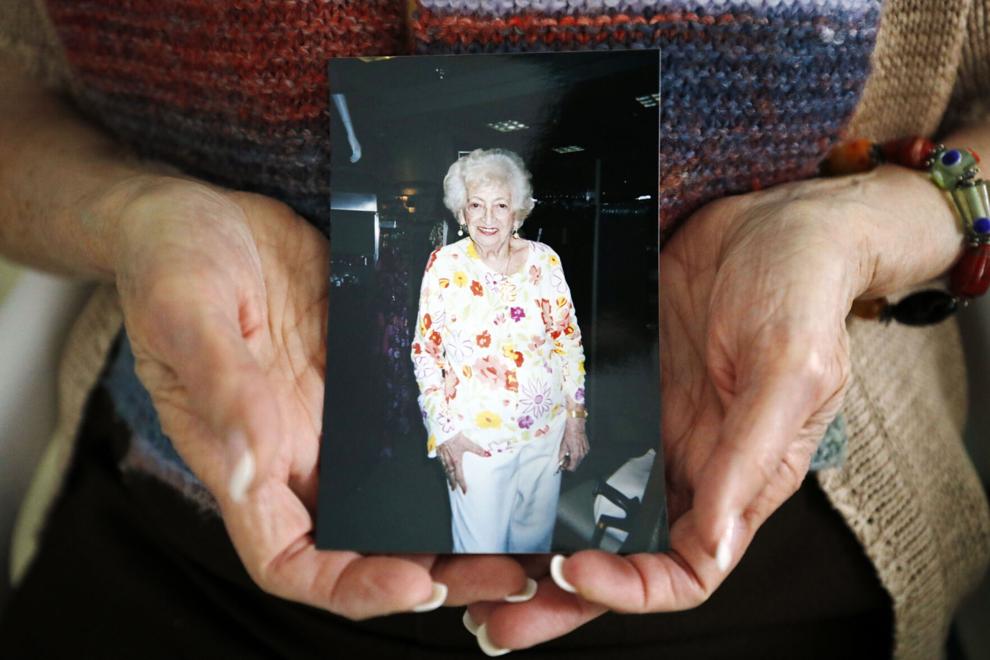 Every time Melissa Gigliotti visits her father at a Pittsfield nursing home, she hears people down the hall screaming for help.
"The call bells go unanswered for hours and hours," said Gigliotti, who visits her dad almost every day. "They sometimes say to him, 'You're not getting out of bed today because we don't have the staff.'"
Her father, a retired engineer who is 85, has lived at Springside Rehabilitation and Nursing Center since April, after a reaction to a narcotic caused a serious skin condition. After a stay in a burn unit in New York, he arrived at the facility, since the family can't care for him at home. He is paying for his stay out of pocket, after he ran through his Medicare allotment and because he does not qualify for MassHealth, the state's Medicaid program.
"He's actually paying more than $10,000 a month to get neglected," Gigliotti said. She wonders how long his money will last. She also worries that he'll lose his house in Cheshire to the facility's owner when the money runs out.
She said her father often is left lying in his waste for hours, is declining mentally and has lost 20 pounds. He does little but watch TV, she said.
"One time I went into his room, and from his wrist down into his fingernails he was covered with [feces]," she said. "They didn't shower him for the first month he was there. He would call us crying every night, 'Please get me out of here.'"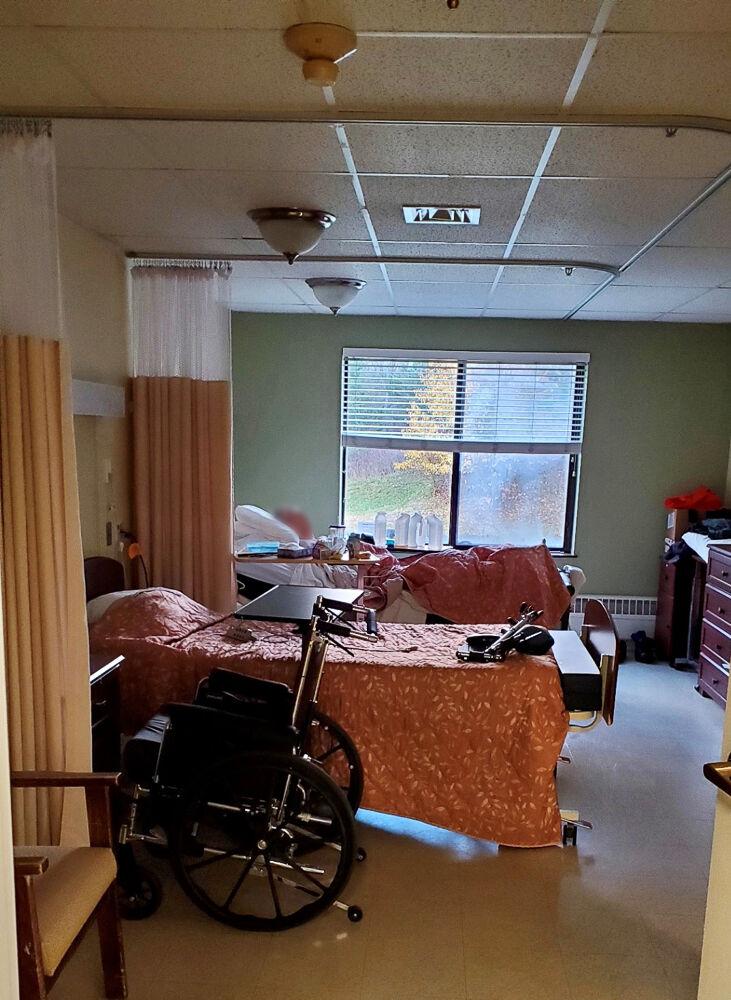 Springside has been flagged by federal regulators for past abuse, including assault, under the previous owner. Gigliotti says a nurse once told her: "I feel so sorry for the patients here."
Kevin Morris, the owner of the facility, said that, sometimes, people with dementia call out and that Gigliotti might be misinterpreting this as neglect.
Gigliotti says she complained to staff about her father's care; Morris says he can't speak to a specific situation, because of privacy laws. The facility makes it clear that residents and their families can file complaints with the state or work with a local ombudsman who advocates for residents, he said.
Yet, Gigliotti's story is one of many like it told to The Eagle during the past year, as the coronavirus pandemic exposed problems with care inside Berkshire County's nursing homes. But, a number of families and staffers who contacted The Eagle were afraid that publishing their names might affect the care their relatives receive, or their ability to work in the industry.
Low numbers of caregivers for residents are linked to most nursing home problems. Poor staffing ratios have festered for more than a decade in the majority of county nursing facilities, and continue today, despite steps this year by Gov. Charlie Baker and the state Department of Public Health to require specific staffing minimums.
When COVID-19 arrived, insufficient staffing is believed to have contributed to runaway infections that burned through facilities across the U.S., killing scores of residents. Most facilities, including those in Berkshire County, failed to ensure adequate care of residents through proper staffing long before the coronavirus.
Reports by regulators about Berkshire County nursing homes, before and after the pandemic began, are filled with accounts of neglect, abuse, mistakes, accidents and other telltale signs of understaffing and high worker turnover rates, a review by The Eagle found. The newspaper analyzed staffing data obtained from the U.S. Centers for Medicare and Medicaid Services' database, as well as the agency's routine and complaint-based inspection reports.
The industry's federal regulator also keeps a list of troubled nursing homes that need closer surveillance. In the Berkshires, that Special Focus Facilities list, in January 2021, included Hillcrest Commons Nursing and Rehabilitation Center in Pittsfield, Fairview Commons Nursing and Rehabilitation Center in Great Barrington, and Craneville Place of Dalton Rehabilitation and Nursing Center. All three facilities no longer are on the list, though Hillcrest is now a candidate for it, according to the most recent report.
Staffing levels might even be worse than what are reported to CMS, say former and current employees at a number of the county's facilities. Nursing homes report hours by submitting payroll data each quarter, a rule that took effect in 2018. That keeps them from inflating numbers, as advocates say they did before the requirement, but it might mean no-shows are counted, according to staffers.
Some nursing home employees say scheduled workers, at times, do not show up for a shift, especially on weekends, because they are burned out and unlikely to be fired, given how needed they are.
"The aides are making $13 to $15 an hour," said one former employee of several Berkshire facilities who did not want to be identified for fear of retaliation, as they continue to work in the industry. "They're overwhelmed, and they're tired and sleep-deprived. It's sometimes one aide to 40 people."
The pandemic made it worse. Risks to staffers grew, and infection-control measures added to what already were daunting workloads.
Nursing home administrators and owners told The Eagle that they themselves work in this field because they love helping people. They also agree that staffers, especially certified nursing assistants, are underpaid, but that MassHealth reimbursement levels have facilities trapped. They also say the cost of care has increased. People who reside in nursing homes tend to be sicker, since home health care has expanded options for others, leaving beds empty.
Executives at Berkshire Healthcare, which runs Hillcrest Commons and five other county facilities, say they have improved care at their two troubled nursing homes, and have improved care. They say they constantly are tapping other institutions, as well as workforce programs, to attract people who might want to train to be a nursing aide or work their way up to being a nurse. The company's big efforts don't always yield results, they say.
"We are just trying to do everything in our power to attract folks to our culture, to the work or even a new career," said Al Ingegni, vice president of the company's Housing Services and a member of the MassHire Berkshire Workforce Development Board.
Lisa Gaudet, the company's vice president of business development and marketing, said the company strives to make wages competitive, and that this is stifled by the industry's dependence on MassHealth reimbursement rates that don't cover total costs — costs that can't be passed on to customers like they are in other markets, she said.
"So, anything that we do, we are really focused on getting that reimbursement surplus back into our workforce, back into our buildings, back into programs and services that allow us to serve the community," Gaudet said.
While nursing homes in Massachusetts now have to use more revenue to pay for caregivers than they did in previous years, reform advocates and those who study the industry say the people who run nursing homes are being cheap.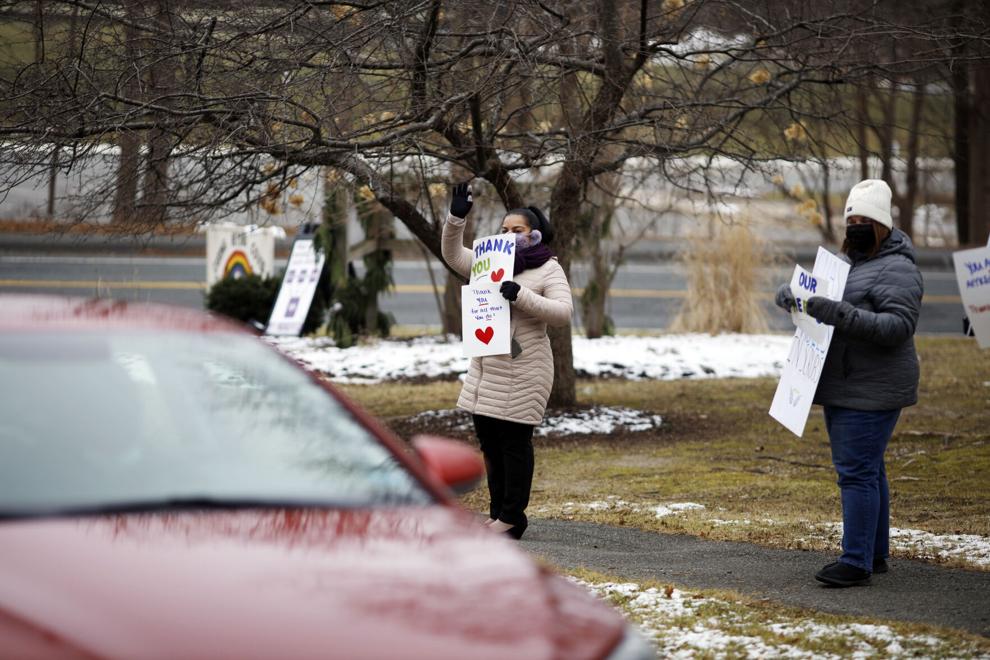 Families cope with care gaps
One long-term, bedridden resident at Hillcrest Commons has spoken with The Eagle regularly for over a year about unanswered call bells, late medication to prevent their seizures and at least five-hour waits to change soiled undergarments.
This month, the resident noticed that they were about to be given the wrong medication after it arrived more than two hours late. They said they had two seizures as a result of the delay.
"I knew it wasn't mine when I looked at the colors," they said of the medicine. "And the [nurse] gasped when I told her."
Something similar happened to Helaine Rose's mother at Hillcrest Commons more than a decade ago. Staffing was so scarce that Rose, of Lenox, believed that she had to go there every day to make sure her mother, Rosalie Rose, was cared for properly. Rose, a retired nurse who was in her 70s at the time, found herself also tending to other residents as well.
"I was on my feet all day," she said.
Seeing her mother grow unusually tired, Rose realized that nurses had forgotten her mother's thyroid medication for several days. On another occasion, her mother broke her hip when there was no one nearby to help her.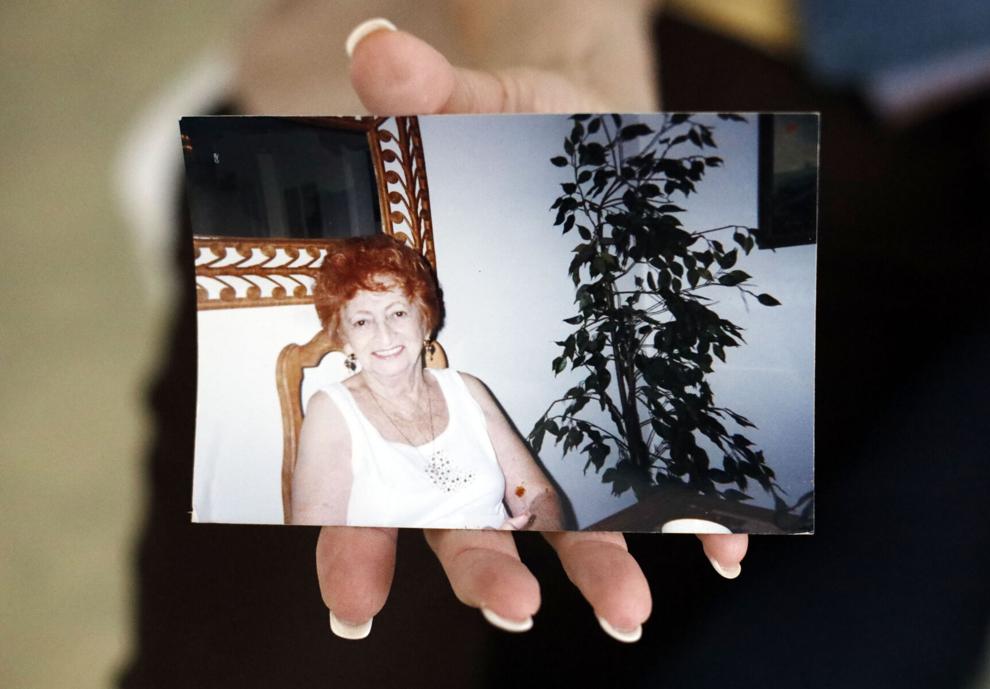 "On the day I didn't show up, she fell getting out of a wheelchair," Rose said. "I had to be there every single day." Rosalie Rose died in 2012.
Gaudet said the facility's logs, and surveys for families and residents, do not support these claims about Hillcrest Commons. She said she could not, for privacy reasons, comment on a specific resident's claims, or about complaints from over a decade ago. She said the company offers grievance surveys for use by the facilities to improve care. She said that while loved ones might help care for their loved ones, it is not an expectation.
Alberta Harris died during a COVID-19 outbreak at Springside last year. Even in the years before the pandemic, Harris' daughter, Pamela Scolforo, routinely complained about neglect tied to low staffing. This included not being changed out of soiled diapers, not getting weekly showers and sometimes being left with a pan of water for washing.
"Her room was dirty, her toothbrush had mold on it," she said, noting that, sometimes, no one would answer the phones at the facility when she couldn't get through to her mother on her cellphone — because it wasn't charged.
Scolforo said her complaints went unaddressed, she felt, because her mother was so old — she was 100 when she died.
"They brushed me under the carpet," she said.
Emily Sugrue, a spokeswoman for Springside, said it should be known that Scolforo "is a close personal friend of Laura Heath, the former Director of Nursing Services at Springside. It is a matter of public record that Ms. Heath has filed a wrongful termination suit against the facility, which we are vigorously defending."
Scolforo said she has never met Heath. The Eagle reported in January 2021 that Scolforo was critical of her mother's care at Springside, at a time when Heath was still working and had not filed a lawsuit over her termination.
In 2016, a 93-year-old man with dementia managed to walk past an untended front desk one evening and out the front door of the North Adams Commons Nursing and Rehabilitation Center. Because he was known to wander, he wore an electronic tracking device.
Despite alarms in the building and from his device, he continued 400 feet beyond the facility, to Franklin Street, where he fell, and later died of brain injuries. Nursing home staff did not know he was missing until police contacted them, a court filing says. His family blames insufficient staffing, in large part, for his death.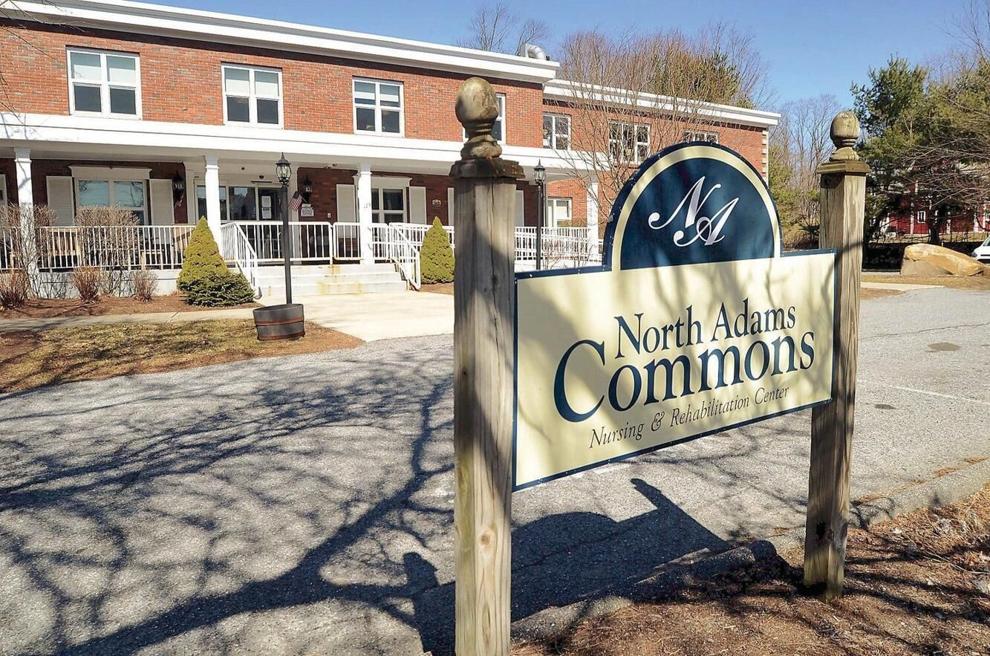 The facility's administrator told The Eagle at the time that there would be a thorough investigation and a change of practices, if warranted.
CMS recommends staffing levels of a minimum of 4.1 hours per resident per day — or 4 hours and 6 minutes — based on its own research mandated by Congress two decades ago. That means the facility should have enough nurses and nursing assistants to spend at least four hours with each resident each day.
Said another way, one staffer on an eight-hour shift can only care for about seven residents on the day and evening shifts, and 15 residents overnight, said Arlene Germain, policy director at Massachusetts Advocates for Nursing Home Reform, and co-founder of Dignity Alliance Massachusetts.
"4.1 is the baseline for preventing harm," Germain said. "It doesn't mean you're going to have quality care."
CMS' recommended total staffing minimum includes 2.8 hours from certified nursing assistants; 0.75 hours from registered nurses; and 0.55 hours from licensed practical/vocational nurses.
Dips below these levels put residents at risk, the research found. A number of other studies also recommend a registered nurse on duty 24 hours.
These are recommendations, not mandates. CMS says only that a facility must have sufficient staffing to provide quality care for residents, including the availability of licensed practical nurses 24 hours a day, and eight hours a day for registered and licensed practical nurses.
For the past few years, the state Department of Public Health also didn't specify a specific staffing ratio, but used the CMS standard. That changed in March 2021, with reforms created by a task force of industry, state, union and health care officials that came together in 2019. This included a caregiver-to-resident ratio of 3.58 total hours per day, including 0.508 for registered nurses, still below the level of safety.
Before 2018, the state's staffing minimum was much lower, at a total of 2.6 hours of care a day for each resident.
Staffing ratios just before the pandemic, in early March 2020, fell below the state's new legal level in about half the county's nursing homes. In all but one facility, staffing levels were below what is considered safe.
Levels have fluctuated somewhat since, even ticking up slightly. But, they remained well below recommended safety standards. From January to October this year, only three of the county's 13 facilities averaged at least 4.1 hours. Only one, Berkshire Place in Pittsfield, hit that target or exceeded it every month.
For registered nurse time with residents, all but a small handful of Berkshire County facilities fell significantly below the safety level — before and during the pandemic.
The three facilities with the lowest staffing hours per resident over the past three years are Berkshire Rehabilitation and Skilled Care Center in Sandisfield, Springside and Lee Healthcare.
Timothy Brown, a spokesman for Athena Health Care Systems, owner of Berkshire Rehabilitation, said the company has increased starting hourly wages as part of new recruitment incentives. He also said the Sandisfield nursing home doesn't tend to have residents who need acute-level care, and that staffing levels don't always account for this difference.
"The residents at Berkshire, overall, are much healthier and are at a higher functioning level than many traditional nursing home patients, with less than 10% receiving 'heavy care,'" Brown said in an email in response to questions.
In March 2020, just before the pandemic began, only one facility in the county, Berkshire Place, had staffing hours that were at or above safe levels. Residents here also need less-complex care, the facility's executive director said.
A CMS spokesperson did not respond to specific questions about enforcement. They did not say why the agency only recommends a specific staffing ratio, rather than mandate it, despite the damage caused by understaffing. The spokesperson pointed to the agency's sanctions for instances where poor staffing leads to problems.
A state Department of Public Health spokesperson also declined to answer questions about why it set its new minimum staffing hours well below what CMS recommends and what is considered safe. They said the routine inspections, some of which are unannounced or based on complaints, are a way to "ensure safe, high-quality care."
'It's really terrifying'
Staffing levels are more than just numbers. Without proper staffing, people, mostly the elderly poor and the disabled, are in harm's way, even as government inspectors come and go and fines are issued. Residents find themselves helpless in buildings, sometimes for years, without enough staff to consistently provide day-to-day basics of lifting, turning, feeding, bathing, medicating and interacting with dozens, if not hundreds, of residents in a particular facility.
Low staffing means residents might languish. Inspection reports and families say residents will be left without meaningful contact or activity for long periods.
A complaint filed with the DPH by a family member in 2013 regarding a Berkshire County facility illustrates this, and includes a three-page list of hygiene and related infection issues, as well as those affecting emotional well-being.
"Not taken to music twice a week; not taken outside for fresh air; not taken to mass once a month; CD's not played for her enjoyment," the complaint said.
Medication errors and the dangerous practice of using tranquilizing medications as "chemical straitjackets" — they often are used to keep dementia patients docile and in bed — are more common in understaffed buildings, studies show.
One person died last year, and another this year was injured seriously by medication mistakes in at least two Berkshire nursing homes. These are just two such instances found by The Eagle.
Hygiene also suffers, and long delays changing bedding or undergarments can lead to serious infections.
Reports and family accounts abound with stories of a resident going weeks or months without bathing, or having toenails so long that they curl under, as well as untended teeth. Pressure ulcers, or bedsores, also are an indicator of poor staffing, since people must be turned on a schedule to prevent these infections.
Understaffing creates conditions that are a violation of international and domestic human rights standards, researchers concluded in an International Journal of Health Services paper in 2020.
Those who study the industry say the CMS' five-star nursing home rating system does not give the public a true picture of what goes on inside a facility, since the ratings are comparative.
"Usually only the five-stars have even close to the minimum staffing," said Charlene Harrington, professor emeritus at the University of California-San Francisco's School of Nursing.
A program run through Elder Services of Berkshire County provides volunteer ombudspeople to advocate for residents, and their phone number is posted throughout facilities. Yet, one problem that ombudsmen can't solve is low staffing, said the nonprofit's executive director, Christopher McLaughlin. Elder Services is aware of the resulting care gaps.
"The reality is, if you have too few CNAs … you can't deny that doesn't in some way impact the care," he said. McLaughlin, who previously ran nursing homes, said he believes that most nursing home administrators are doing "a pretty good job" taking complaints seriously.
He agrees with others in the industry that CNAs need to be paid a wage that is appropriate to the emotional and physical toll of the work. "It is sacred work that these people do every day, and I don't think people acknowledge [it]," McLaughlin said, adding that the work is "thankless."
What the inspectors find
Reports by state inspectors who visit Berkshire County are filled with harrowing accounts, as well as basic neglect that stems from too few hands on deck. A 2018 report says an inspector came to Lee Healthcare and found residents lying in rooms with cracked, fraying and broken equipment and furniture, and dirty rooms with dead bugs and the strong odor of urine and feces.
A family member of one of the residents told the inspector their complaints went unheard and that the room frequently smelled of "strong stale urine."
Amid all this, CNAs would walk past rooms with call bells sounding. One resident said it could take up to an hour for staff to answer it. Another said they didn't get their breakfast one weekend morning and rang the call bell, only to find that it was too late to be served.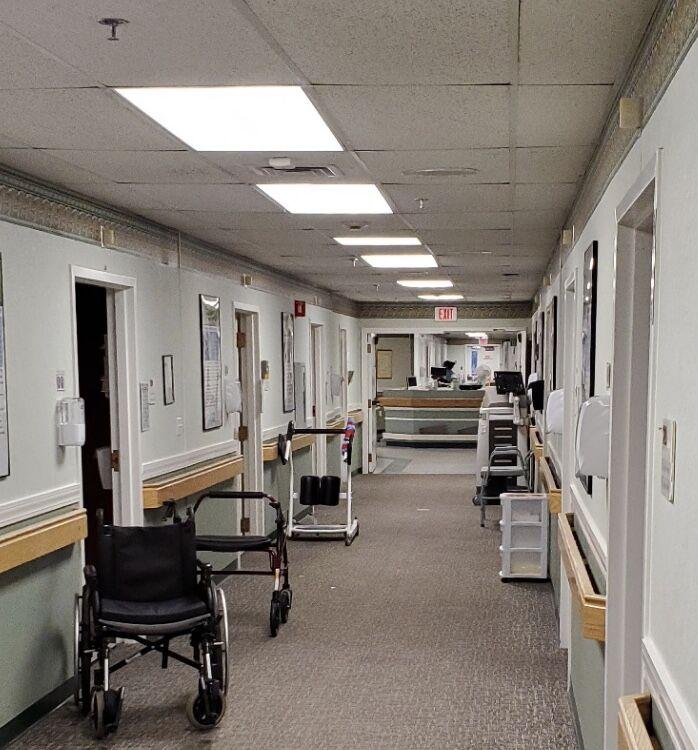 The inspector's review of the weekly staffing schedule over several weeks showed there was, at most, one CNA and one nurse on a floor with 31 to 38 residents.
It gets worse on the night shift. A CNA told the inspector that "she works alone a lot on 11 P.M. to 7 … shift. CNA #5 said she has to take care of over 30 residents."
Regulators fined Lee Healthcare $47,827 for all these violations. Representatives from Lee Healthcare and owner Next Step Healthcare did not respond to messages requesting comment.
The problems there continued into 2019, when inspectors found that there weren't enough staff to give people showers. The dining room would fill with residents, with only one assistant to help them.
"The facility failed to ensure adequate staffing was available to assist residents, in an acceptable time frame, who were totally dependent on feeding," the inspector wrote.
Problems like these are believed to have worsened and gone unreported during the pandemic, when visitors and ombudspeople were barred and routine inspections were halted, advocates say.
With staff scarce, visiting family helped care for residents.
"I missed the families coming in, because they would make sure their nails and teeth would get done," said a former staffer at Hillcrest Commons and other facilities. The staffer said that the number of employees on any given day often dictates care decisions, rather than the needs of a resident.
The people who run Hillcrest Commons say they are committed to providing quality care but acknowledge problems at the facility, and at Fairview Commons, that they say they are working to correct.
Hillcrest Commons is the county's largest nursing home, with 265 beds and multiple special care units, including one for people who require a ventilator to breathe. For that reason, it is the hardest to keep properly staffed, say executives at Berkshire Healthcare, which is owned by Berkshire Health Systems.
They say they know good staffing is crucial, and best when the same staff continues to work with the same patient. They know high turnover is a problem, and they put a lot of energy into recruitment and training, they say. Yet, they still struggle.
"We know consistent staffing helps us to get the best outcomes," said Jill Landis, a registered nurse who is Berkshire Healthcare's vice president of quality management. "Having said that, we're just not in a place where we have that available to us all the time."
In May, regulators lodged more than $90,000 in fines against Hillcrest Commons because of neglect and serious medication errors that left a resident in "horrible mental and physical decline" and "just a shell of a human being" after a five-week stay, according to an inspection report. The person had developed two pressure ulcers and lost weight after being admitted to the facility.
Landis calls this an "unfortunate, isolated event." She said the company had self-reported the situation and resolved the root cause by putting new systems in place. The facility's next inspection was much improved, she added.
Company executives point to their four other homes, including Kimball Farms Nursing Care Center, that are known for high-quality care. They say they are disappointed by failures at their troubled facilities.
One way to address the care issue is to limit admissions if staffing numbers are down, Landis said.
This is the case now at Springside — it is 78 percent full — because of staffing shortages, said Kevin Morris, president of Bane Care and owner of the facility.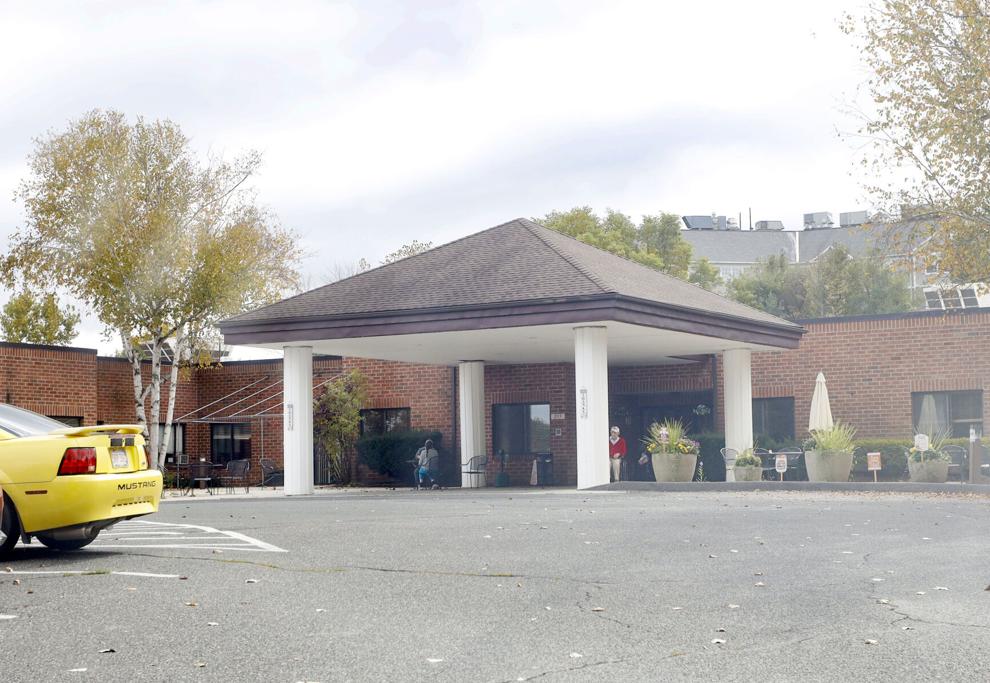 That doesn't always happen, staffers have told The Eagle. At another facility, one worker said he was in growing despair that, despite falling staffing levels several months ago, new people were being admitted.
Poor staffing harms the work culture. Employees say the atmosphere in facilities can turn vicious as worn-out staff struggle to keep up or sleep on the night shift.
"I think people are doing their best to meet people's needs," said a former staffer at Fairview Commons. "People are just under such strain, and everyone is at each other. Every week there are meetings asking staff to take on more shifts. They are begging people and offering huge incentives."
The worker said the hiring of traveling or agency nurses, at higher pay, isn't a good long-term solution for quality care, since they eventually will leave.
"They're less accountable," they said.
Perils of inadequate staffing
A facility's desperation for staffers might explain why it might hire or retain someone who might abuse vulnerable people, who often are unable to report an incident. A federal report in 2011 found that more than 90 percent of nursing facilities in the U.S. employ someone with at least one criminal conviction, for instance.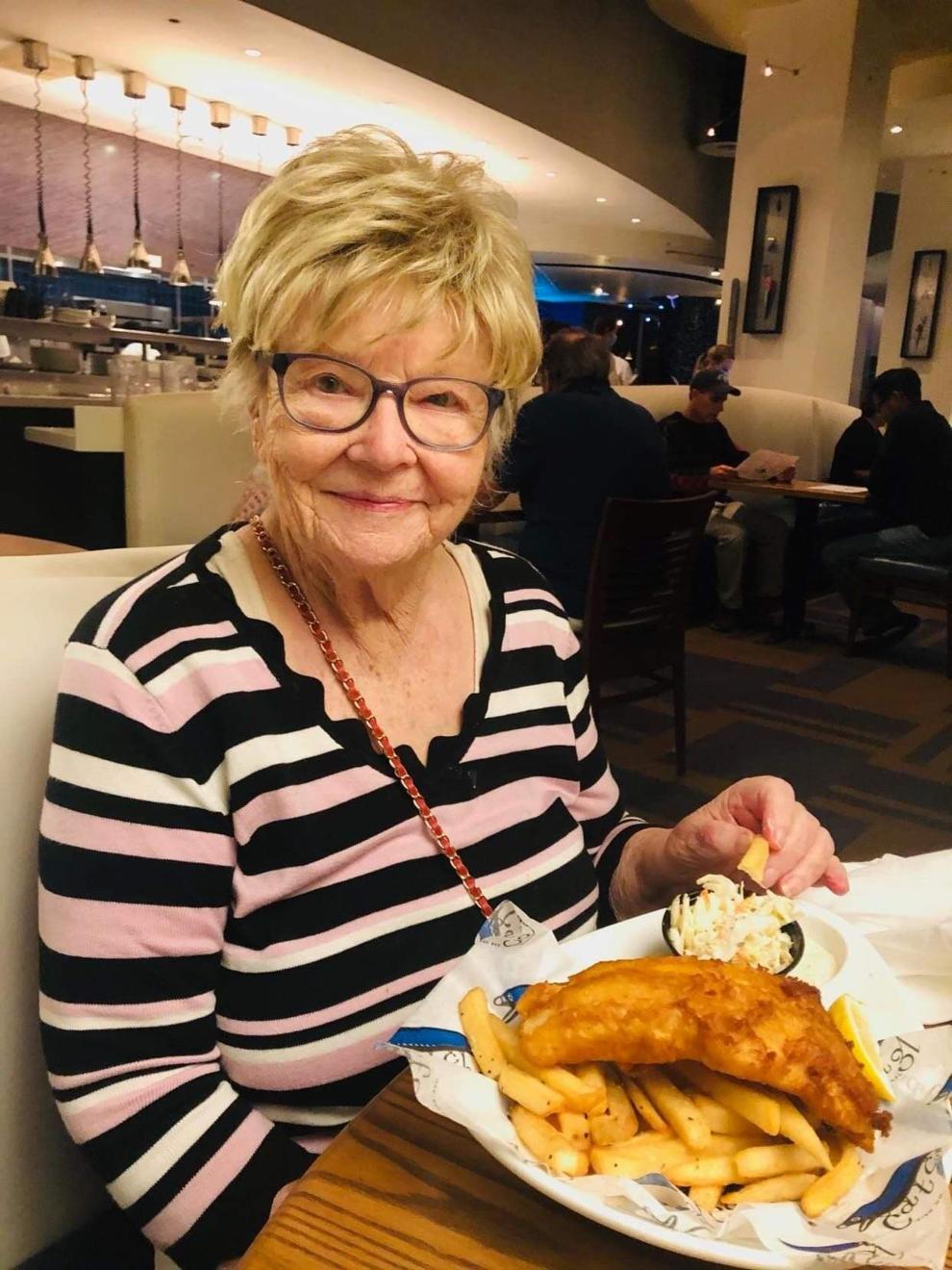 Sexual and physical abuse in a building often are signs that there aren't enough workers, say advocates. A number of cases in which staff allegedly have assaulted or raped residents have moved through Berkshire County courts through the years.
Lee Healthcare continued to employ a nursing assistant even after he was charged, and he is facing trial for sexually touching a then-92-year-old resident inside her incontinence briefs. A company representative did not respond to questions about whether he still is employed at the facility or about other staffing issues.
Reviews of Lee Healthcare's employee schedules by inspectors revealed staffing at dire levels in recent years, and former aides who worked there at the time confirmed this with The Eagle.
Sometimes it is a resident who abuses other residents. With low staffing levels, it goes either unchecked or unresolved, as it did at the former Sweet Brook Rehabilitation and Nursing Center in Williamstown. The facility went under regulator microscopes in 2017, before it lost its license and was shuttered in 2019 — a rarity — for problems including rampant sexual abuse by a resident in an unsupervised area.
Staff was aware, but did not document the abuse. Regulators were slow to act, even after learning of other serious violations.
Abuse by frustrated and burned-out workers is another red flag for low staffing ratios. Verbal abuse of residents by staff is another common complaint from families and other employees who witness it, according to those who spoke to The Eagle. A review of dozens of inspection reports found examples of this.
At Lee Healthcare, a former resident who was there for a relatively short stay for rehabilitation watched as staff was rough with her elderly roommate with dementia during medical procedures, mocked for crying out in pain or left sitting in a chair for 12 hours at a time.
"The worst thing that happened to me was neglect," said the woman, who spoke on the condition of anonymity. "I rang the call light and no one would come for a long time. God forbid I should be an invalid and have to be in a place like that. It's really terrifying."
Francesca Paris, The Eagle's data and public records reporter, contributed to this story.