OTIS — The top elected official in Otis is promising to convene another public meeting on the town's exploratory interest in leasing land at Big Pond for a cell tower.
But, William Hiller, chair of the Select Board, declined to heed repeated calls to drop the proposal during a raucous online meeting this week. The Zoom session filled up with 100 participants, leaving others unable to participate.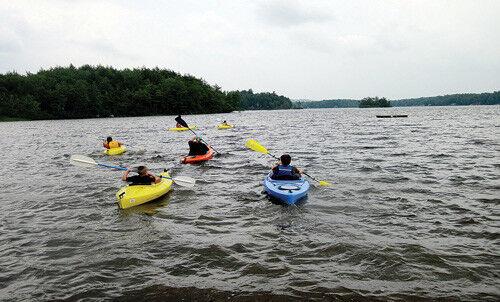 "We'll let it play out, and we're going to present all the information to everybody and we'll see," Hiller told listeners during the session Tuesday. The Eagle reviewed a recording of the proceeding, which is now posted to the town's website, after not being able to log on to the session.
No date has been scheduled for another public meeting, which would be the third to date. As many as 90 residents joined a Jan. 12 information session.
At 2 p.m. Thursday, officials were scheduled to review submissions received from cell tower operators in response to the town's request for proposals.
On Thursday, one proposal was received in time from Verizon, according to Town Administrator Brandi Page. It was Verizon that initially proposed a tower in the location to fill a gap in its network, town officials say.
That request quickened interest among Otis officials because it would allow them to place radio communications equipment on the tower as well. They told tower opponents Tuesday that the town and its neighboring municipalities are, at times, unable to reach emergency and public safety crews because of radio dead spots.
Meantime, opponents are preparing to file a legal memorandum with the town outlining their objections to a tower.
Edward Herbst, a Big Pond resident, urged Hiller and other board members to recognize that people in his neighborhood will fight the project — and hard.
"It's going to be vehemently opposed by us," Herbst said. "I think you're going nowhere with this."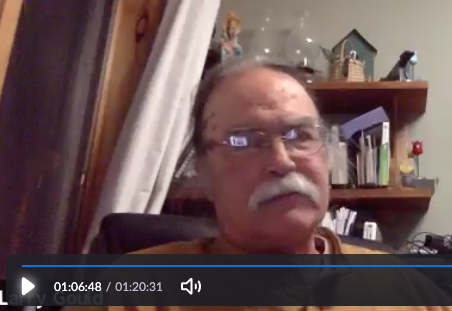 Tuesday's Zoom session began with routine town business. When the tower project came up, more than a dozen residents called for officials to drop the project, even before any proposals are in hand.
"We'll do everything within our means to stop this thing," said resident Larry Pace.
One official, Larry Gould, a member of the Technology Committee, said that the radio communications gap is real. He said public safety officials, along with Pittsfield Communications Systems, a provider of radio service, have been searching for ways to improve the reliability of networks they use.
"If this works, it's a win for public safety," Gould said. "If it doesn't work, there's no need for the town to move forward."
Hiller said he, too, is waiting for more information.
"I'm not saying I would vote for this," he told residents. "We're going to weigh all the options and we've made no decisions."
But, residents who were able to attend the Tuesday session repeatedly, and at times fiercely, took aim at the town's plan, with one resident, Elaine Hunter, calling it a threat to public safety because of fire risks at cell towers.
Page, the town administrator, said officials have not decided when to hold the next public discussion about the tower. The board's next scheduled meeting is Feb. 9. Along with a petition against the tower, Page said, officials have received about 10 letters opposing it. She said those letters had been made available to board members.
"We wanted everything to be open and transparent," she said. "Abutter comment is always weighed and considered heavily."
The legal memo that opponents are developing, with help from a New York attorney, is expected to include examples from case law, legal precedents and expert opinions on the effect newly erected towers typically have on property values.
Members of the group Stop the Big Pond Cell Tower say they also expect to include letters from 100 opponents of a cell tower for the Big Pond area.