DALTON — Over 700 participants showed up for the Buddy Walk in Dalton on Saturday, an event meant to raise awareness and visibility for Down syndrome.
The walk took those participating on a one-mile trek that started and ended at Craneville Elementary School, 71 Park Ave. This was the first in-person Buddy Walk since 2019, as the COVID-19 pandemic prevented Berkshire County Arc, a local service organization for people with disabilities, and BCArc Down Syndrome Family Group from hosting the event.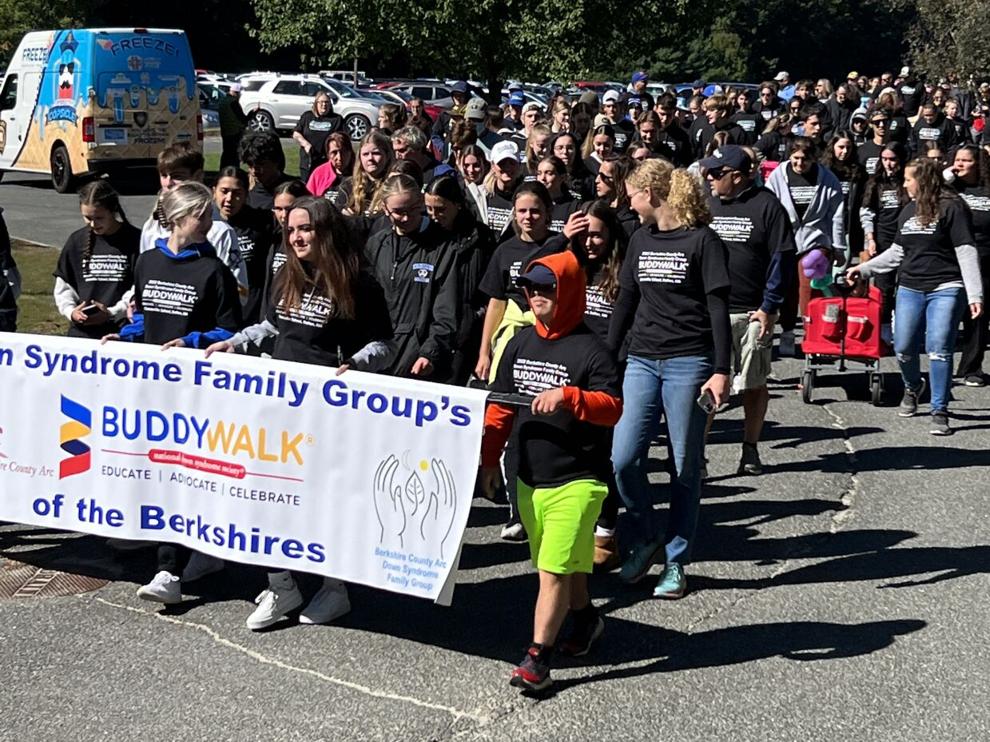 Local groups and businesses participated in teams for the walk, receiving a shirt for their participation. There were also activities such as a raffle, live music and a family picnic.
David Singer, director of communications and marketing for BCArc, said the walk was the main fundraising event for the Down Syndrome Family Group. Singer said that all of the proceeds from the event go directly to supporting families and programs at BCArc.
This was the Buddy Walk's 16th year in Dalton. The Buddy Walk was initially started in 1995 by the National Down Syndrome Society to raise awareness, understanding and critical funding for local programs.
State Reps. Paul Mark and Smitty Pignatelli attended the event. Mark noted that this was his thirteenth Buddy Walk in a row.