Massachusetts vaccination rates have flatlined. COVID-19 cases are ticking up. And a more contagious virus variant has surfaced in Berkshire County wastewater.
Even amid widespread optimism about the future, thanks to effective vaccines, health experts are worried about the short-term outlook. Here are three things to know as we head into spring in pandemic limbo.
Cases are rising. With the vulnerable vaccinated, is the risk changing?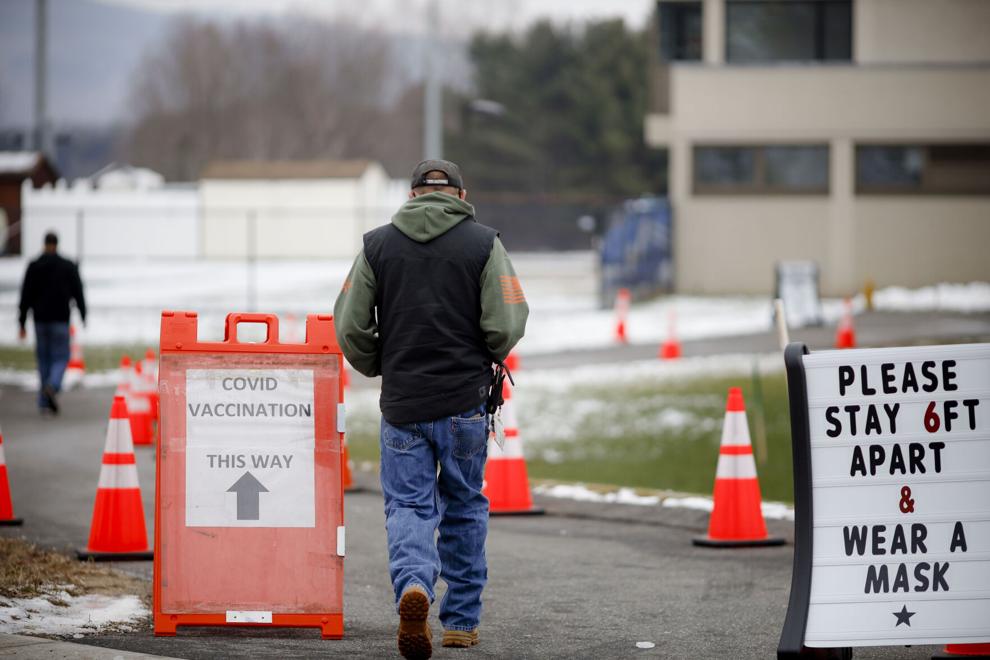 After tumbling from a January peak, the rate of daily new cases in Berkshire County began to climb steadily upward again in March. Over the past week, the county has averaged 26 new cases each day, an uptick that closely resembles November.
Hospitalizations have jumped from just one inpatient three weeks ago to 12 as of Friday, according to Berkshire Health Systems, while the positivity rate for tests performed by the hospital rose from 1.3 percent to 5 percent over the past few weeks.
"It's nowhere near the levels of what it was like in the end of January and early February," said Dr. James Lederer, epidemiologist and chief medical officer at Berkshire Health Systems. "But, we have people admitted to the hospital. We know there's a blip up."
Lederer, like some public health officials, attributed the uptick to increased socialization and, potentially, the B.1.1.7 strain of the coronavirus that first emerged in the United Kingdom, which was identified this month in Pittsfield wastewater.
Berkshire County health officials say they have no way to know how much the rise in cases can be attributed to the variant, but health experts across the state have suggested that the highly contagious nature of the strain could be leading to increased spread.
Several health officials told The Eagle they also believe the rise is tied to gatherings in private homes. Jayne Smith, the health agent for Dalton, said cases are increasing through community transmission, just as they did in November and January, after holidays.
More cases are being confirmed among young people, she notes, and that might be the result of parents allowing sleepovers to resume.
"It seeded the cases and it just goes from there," she said. "It's these small social settings where it's getting spread."
This time, the rise comes as public health officials have a new and highly effective tool to deploy: vaccines.
Unlike during the previous surge, many of the county's most vulnerable residents now are protected. Across Berkshire County, at least 72 percent of residents ages 65 and older have received at least one dose of the vaccine, according to state data from Tuesday. Many in that 75-and-older set also have received their second shot.
But, that still leaves the majority of residents unvaccinated and at risk, county health leaders point out. Just 23 percent of the county's population had been fully vaccinated as of earlier this week.
"The [hospital inpatient] population now is different," Lederer said. "What we're seeing is much younger people being affected, even down to small children."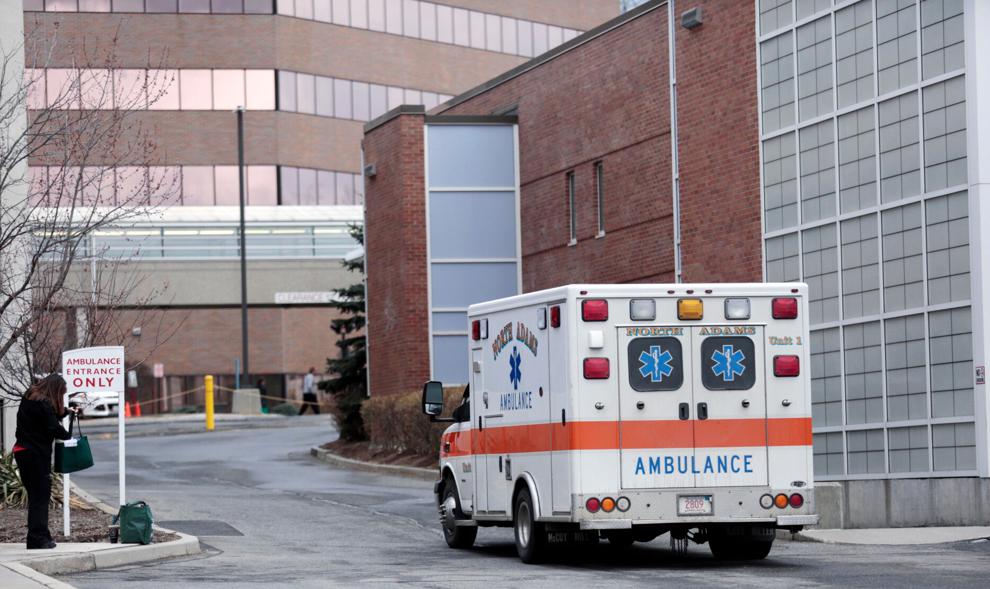 Public health experts say that, while unchecked COVID-19 spread among a younger, healthier population might not lead to as many deaths, it still could cause fatalities — as well as long-term negative health effects.
"Ask the patients who are here [in the hospital] now," Lederer said. "This isn't something to be trivialized."
While increased vaccinations will reduce risk levels for the entire community, local vaccine coordinators did not give a specific target percentage of vaccinated residents but instead said they will continue paying careful attention to case and hospitalization numbers.
"When we stop seeing flare-ups of people getting sick, that's when we know we've vaccinated enough people," said Laura Kittross, director of the Berkshire County Boards of Health Association. "It's important for people to remember, we still have a few months at least before we're there. This isn't the time to let your guard down. … Right now, it's this race between the variants of COVID and how fast we can get people vaccinated."
Variants are here. How worried should I be?
Three variants of the coronavirus have been identified in Massachusetts, with B.1.1.7 by far the most common, at more than 440 known cases, according to the Centers for Disease Control and Prevention.
The state has confirmed more than a dozen cases of P.1, the highly transmissible variant that emerged in Brazil, and at least nine cases of B.1.351, a strain that emerged in South Africa, according to CDC data.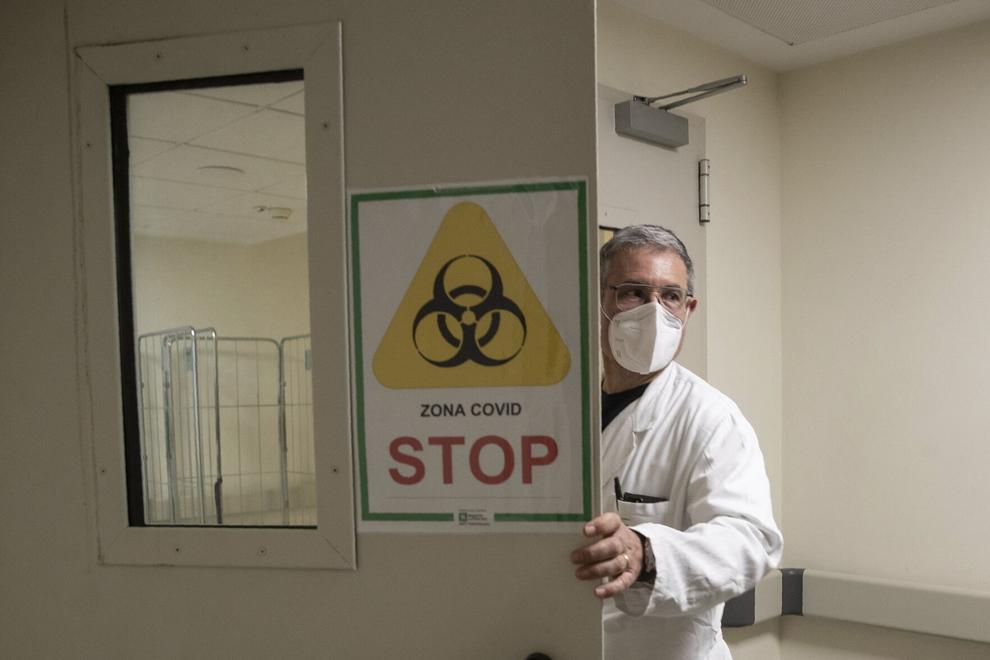 In the Berkshires, wastewater surveillance has turned up only one variant so far, B.1.1.7, and local health officials say they are waiting for further testing to help determine how widely the strain is circulating in the county.
Amid variant spread, scientists have urged vaccinated people not to panic. Dr. Anthony Fauci, director of the National Institute of Allergy and Infectious Diseases, has said that approved vaccines, and treatments such as monoclonal antibody therapy, appear to work well against B.1.1.7. And the Pfizer and Moderna vaccines still offer significant protection against the variant, according to research published in Science and the New England Journal of Medicine.
The Johnson & Johnson vaccine, meanwhile, was tested in Brazil and South Africa at a time when variants already had begun to spread rapidly in those countries and still proved highly effective against hospitalizations and death.
"The three known variants aren't protected against [by the vaccine] to absolutely the same degree as the host strain, but there's still a lot of protection there," Lederer said. "It's pretty good protection. It's still not 100 percent."
Even with the relatively good news about vaccine protection, Lederer urged vaccinated people not to let down their guards — and to remember that they still can catch and spread the virus.
"Until we have a nearly completely vaccinated population, there's still a lot of room for the virus to be propagated," he said. "There's still a lot of people at risk."
Vaccines are on their way. With supplies still low, when can I get it?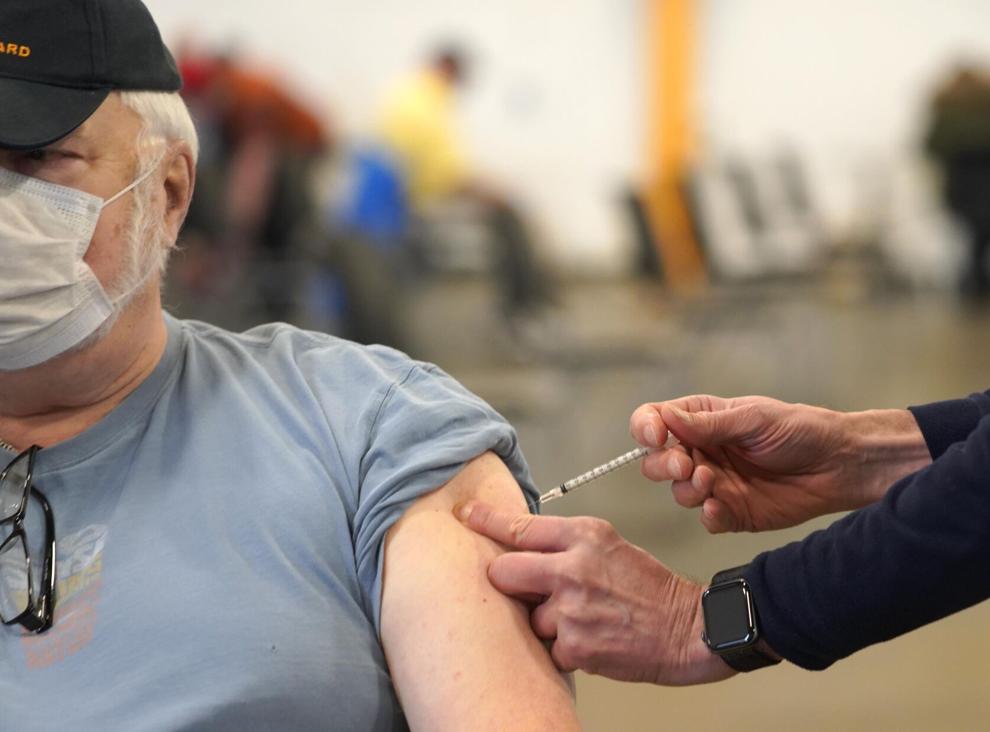 After several weeks of low vaccine allocations, the Berkshire Vaccine Collaborative says it expects to receive a larger shipment for the coming week, though still smaller than vaccine coordinators had hoped for.
Vaccine administration across the state, meanwhile, appears to have stalled. When Gov. Charlie Baker announced that he would open eligibility throughout March and April, he did so against the backdrop of a dearth of supplies. The seven-day average of doses administered has fluctuated from 50,000 to 60,000 shots per day in recent weeks, after a peak on March 10.
"We appreciate that Gov. Baker wants to open up eligibility on [April 19] to all community members above the age of 16," Lederer said. "But, if we don't have supplies, that's an empty gesture. We can only give what's in our hands to give."
Despite the shortages of vaccine appointments in recent weeks, President Joe Biden has predicted that there will be enough supply to cover all adults by the end of May. Berkshire County vaccine coordinators are confident that they have the capacity to vaccinate the entire county in a matter of weeks, if supply became available.
"Everyone says that by May we'll be looking for arms," Kittross said.
According to state data, nearly one-third of Berkshire residents had received at least one dose as of Tuesday. But, the county also appears to have fallen behind in vaccinations for one crucial age group: 65- to 74-year-olds.
Municipality-based data from Tuesday — numbers that include doses administered by pharmacies, as well as public clinics — shows that about 65 percent of people ages 65 to 74 in the Berkshires have received at least one dose, compared with 71 percent statewide. According to the data, the Berkshires lag almost every other county for that segment of the population.
Those numbers do not account for residents who were vaccinated in Vermont or another neighboring state, so, they might be an undercount. But, they provide a striking contrast to the vaccination figures for people 75 and older. More than 80 percent of those people in the Berkshires have received at least one dose, one of the highest rates in the commonwealth, according to state data.
Several members of the local vaccine team have said the disparity is a result of the state prioritizing vaccines for the region early in the rollout and then pulling back allocations. The Berkshire Vaccine Collaborative, which operates the county's only large-scale clinics, says its shipments dropped in volume as the state rolled out its own mass-vaccination sites during Phase Two.
In a letter sent to the Baker administration Friday, three members of the state delegation pointed to the rising hospitalization rates and called for more vaccines.
"We are asking you to redirect additional doses of vaccine to the Berkshires now, before the situation gets any worse," wrote state Reps. John Barrett III, D-North Adams, William "Smitty" Pignatelli, D-Lenox, and Paul Mark, D-Peru.
Across the state, more than 2 million people have received at least one dose.
The Eagle's Larry Parnass and Amanda Burke contributed to this report.