PITTSFIELD — Like most businesses, the Berkshire Innovation Center had to pivot quickly in 2020.
About two weeks after the $13.8 million facility's grand opening ceremony took place at the end of February last year, the COVID-19 pandemic caused the state's economy to shut down.
"We were thrown right into the water," said BIC Executive Director Ben Sosne.
The center's first year didn't go the way anybody thought it would. But, Sosne believes that, still, the first 12 months have been fruitful for the two-story 23,000-square-foot facility at the William Stanley Business Park of the Berkshires.
"We hoped to have bustling events and live things here at the BIC," Sosne said. "But, on the flip side, there was no better way for us to learn what we're doing, if our goal is to help companies rapidly innovate and rapidly prototype and learn new technologies and adjust and be nimble."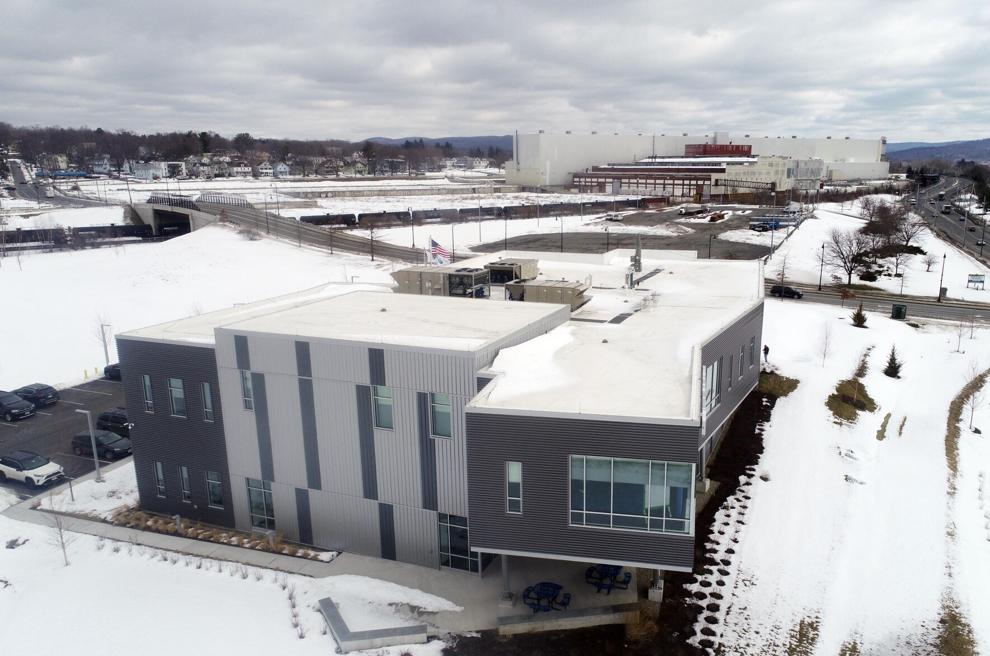 The center contains classroom, meeting and conference space interspersed with laboratories and high-tech equipment, and it is one of the Berkshires' most important and most-debated economic development projects over the past decade.
A $3 million funding gap delayed the start of construction for three years.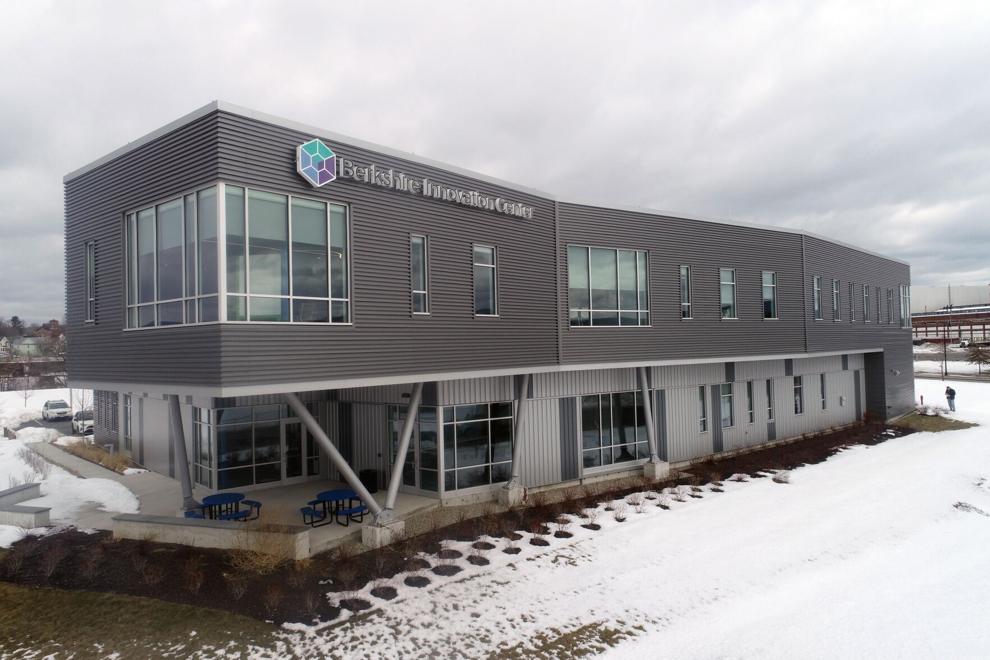 But, with in-person development on hold because of the pandemic, the center adopted a more virtual model during its first year of operation and used its facilities to assist local companies after the pandemic disrupted their normal operations.
Three online programs involving area students took place at the center in 2020, and the innovation center became a partner in the state's Manufacturing Emergency Response Team, a program that assisted regional manufacturers that either were interested in or able to pivot their operations to produce materials needed to fight the pandemic.
The center collaborated on projects with the Pittsfield Fire Department, Berkshire Health Systems, the New Dalton Group, Sabic Innovative Plastics and Mohawk Fine Papers.
When Mohawk considered filling the need for temporary hospital rooms by using a cardboard product that normally is used to construct booths at trade shows, the center set up an on-site demo unit. BIC staff then worked with Mohawk personnel to redesign and improve the product, and bring it to the attention of local and regional hospitals.
"When we had an idea for a rapidly deployable temporary structure, the BIC was one of the first places we turned to," Tom O'Connor, Mohawk's vice president, said in the BIC's year-in-review report. "We worked with Ben and Steve [Stephen Boyd, who chairs the BIC's board of directors] to get a prototype set up, and from there, it has continued to evolve."
The sudden onset of the pandemic and its devastating impact on the state's economy caused an immediate need for the center's 33 member entities to "lean on one another for best practices, because it was such a big change for everybody," Sosne said.
"All of the principles that we were built on were immediately put to the test, besides the physical use of the space, obviously," he said.
The work came quickly.
"People were looking to rapidly prototype; I can recall one company made, I think, 28 iterations in a mold on a 3D printer in, like, 22 days or something," Sosne said.
"I remember being with my kids on Mount Greylock and [the head of a member company] wanted to get his thing out of here on a Sunday to get it to Boston on a Monday. I was like, 'I'll get there, don't worry.'
"There's no way to really learn, except to get thrown into the middle of it."
The academic programs included the inaugural version of the Berkshire E-Talent Accelerator program for high school students interested in pursuing careers in technology or advanced manufacturing; and a partnership with BIC member company Edgi Learning on "Technology & Work," an interdisciplinary course for high school students.
The center also participated in STEM Week 2020, an annual statewide event that provides participants with additional information in education and employment opportunities in science-, technology-, engineering- and mathematics-related fields. Representatives of four Berkshire companies participated in the STEM Week activities, which featured 150 hours of new content, and five days of original programming and resulted in more than 2,400 online views.
Twenty area students participated in the BETA program and 96 in the program sponsored by Edgi Learning. Although the curriculum in the Edgi Learning program was all online, attendance was 92 percent.
"The BETA program, we had been talking about for a while," Sosne said. "But, we saw an opportunity, a need. High school students all of a sudden were taken out of schools and looking for something to do, and teachers were struggling. We really felt we could do something for that group."