PITTSFIELD — A proposal to implement "pay-as-you-throw" trash collections was met with criticism Tuesday, but it ultimately advanced to a meeting next month of the full City Council for more debate.
Councilors discussed aspects of the proposal from Peter Marchetti, Pete White and Earl Persip III, who say it would help bring solid waste removal costs under control and encourage residents to recycle. Others argued that the program would be financially burdensome to residents already hurting during the coronavirus pandemic.
If the ordinance is approved as written, residents would be required to place their garbage inside an official trash bag, either in or out of barrels, before it can be removed by haulers. Residents would receive coupons that would allow them to purchase two 15-gallon bags per week — a total of 104 each year — at cost, which shakes out to about 24 to 28 cents each, according to Marchetti. That would amount to about $26 a year if residents did not need to purchase additional bags at a higher cost.
Based on feedback from city leaders and their constituents, Marchetti anticipates amendments to the proposal in multiple committee hearings.
The city would contract with Waste Zero to implement the program. Marchetti told councilors that a representative from the company that manufactures the bags will be on hand at a presentation to councilors about pay-as-you-throw set for a Committee of the Whole meeting at 7 p.m. Feb. 10.
Given the financial toll of the pandemic, now is not the right time to weigh the proposal, said Councilor Anthony Maffuccio, who then moved to shelve the trash petition.
"Have a little compassion, have a heart here, we're in a global pandemic," he said. "This isn't time for us to institute a pay-as-you-throw system."
Maffuccio's motion to file the proposal failed, with he, Ward 4 Councilor Chris Connell and Ward 2 Councilor Kevin Morandi in favor and all other members opposed.
White urged colleagues to withhold judgment ahead of the Feb. 10 presentation, which Marchetti said marks the start of the process that will include multiple meetings, opportunities for public comment and that could end up producing an ordinance that varies from the one submitted by the three councilors.
"Let's have a good, robust discussion on this, where everyone's view is taken into account," White said.
If they decide the city ought to move ahead with pay-as-you-throw, implementation could be pushed off for a year or two, said Marchetti, when the pandemic might have eased.
Connell expressed concern about the transparency of the process, noting that resident concerns helped sway the minds of councilors who kicked Mayor Linda Tyer's tote proposal back to her office in 2018. He said councilors already are familiar with pay-as-you-throw, and residents already are seeing their sewer and water bills, as well as taxes, increase.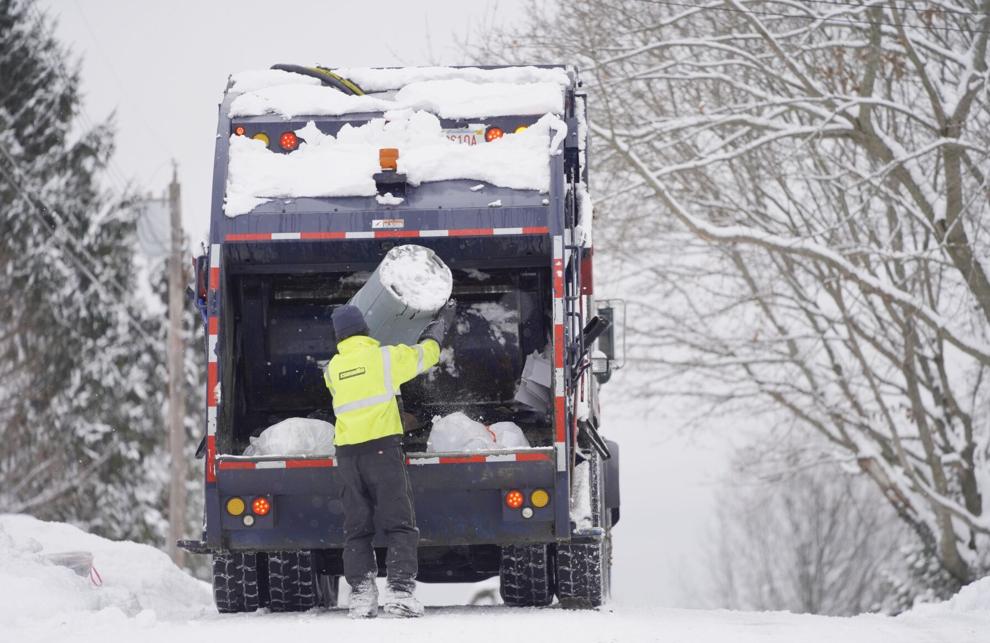 "This isn't anything new, and I just think the timing is really bad," Connell said.
The city could save an estimated $500,000 annually under the metered bag system, according to the petitioning councilors. Connell said the proposal aims to backfill pandemic-era losses in local tax receipts.
Marchetti noted that the cost of solid waste removal keeps rising, and the city needs to find a way to pay for it or risk being forced to raise taxes or cut services.
"I would rather pay a little more for a trash bag than see my tax rate go up," Persip said.
"We are being taken advantage of. There are heavy users out there that aren't paying their fair share," he added. "There are users out there that are letting their aunt and uncle in Dalton dump their trash in Pittsfield, and our residents are paying for it."
Morandi would not support advancing another waste proposal right now, partially because a petition from him and Connell requesting a comprehensive plan to increase the city's recycling rate was referred to the Resource Recovery Committee in 2018. Morandi said that plan never was reported back.
Ward 1 Councilor Helen Moon, a supporter of pay-as-you-throw, said she understood the concerns but wanted the conversation to begin.
"This is a discussion worth having, and unfortunately for all of us, I don't think that things like climate change, and things that impact our environment, stop because coronavirus is here," she said.