Lori Trottier will be up by 4 this morning, not because it's Election Day, but because that's what she does.
She'll stoke her outdoor furnace with some fresh-cut wood, grab a cup of coffee and a little breakfast, then head down to Town Hall in New Ashford, where she'll arrive while it's still dark.
As town clerk, Trottier has an election to supervise.
When the polls opened 100 years ago, there was a line gathered outside the one-room schoolhouse on the other side of Mallery Road, with Phoebe Jordan already having walked the 2 1/2 miles from her farm to be the first in line to vote.
That was no small matter. In 1920, the first year after women won the right to vote, tiny New Ashford was the Dixville Notch of its time, the first place in the country to cast its ballots. That was a distinction arranged by, among others, The Berkshire Eagle and Pittsfield Journal, newspapers that recognized the value of a good publicity stunt.
And in the moment Jordan walked through that schoolhouse door, filled out her ballot and stuck it in a hand-cranked box, she was stepping into history, the first woman to legally vote in a U.S. presidential election.
This was no ordinary woman. Jordan was a force of nature, one who might have been just as at home among her 21st-century spiritual descendants as she was in her own time and place, though she conceded nothing to a world that just had grudgingly admitted that women deserved equal footing in a voting booth.
Jordan was 7 years old when she came to New Ashford to live with her aunt, Josephine Jordan, in 1864, and never left. Eventually, she came to run her grandfather's farm, which eventually would expand to 400 acres. She did it on her own, with the help of a couple of farmhands. But, that's not all, as you'd learn if you visit the Williamstown Historical Museum's Summer of Suffrage online exhibit.
She barely was 100 pounds, but summers, she deftly handled her horse-driven mowing machine and, in winters, was equally adept at guiding her horse-drawn snowplow. In addition to the farm, she also ran a charcoal kiln, the only industry outside of farming in town at the time, and would take her wagon loaded with charcoal and farm produce to Pittsfield, 12 miles away.
Never married, Jordan also raised prize turkeys, and supplied the schoolhouse with its firewood.
And even before the suffrage movement, she showed an interest in politics, serving as the chair of New Ashford's Republican Committee.
"She was unflappably independent,'' said Sarah Currie, executive director of the Williamstown Historical Museum. "In my view, what her story tells us is that you can break with convention and achieve what it is that you want to achieve. She had a particular interest in agriculture, and she did that on her own. It says a lot about what a woman can achieve if driven to do it.''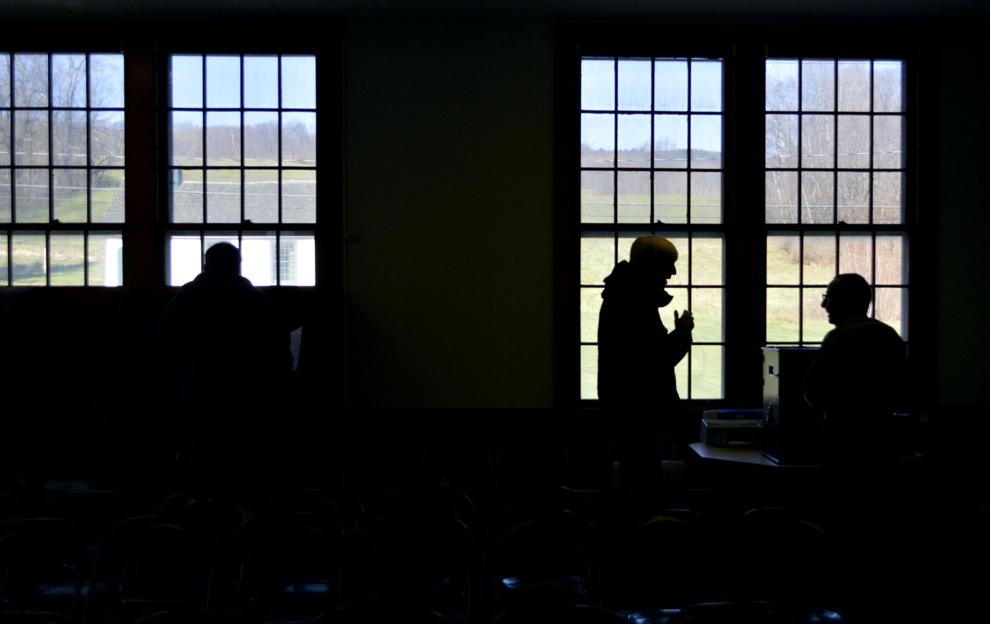 That one-room schoolhouse has been restored — it now is known as the 1792 Schoolhouse, and it reopened in 2016. In summer 2019, a retired elementary school teacher from Australia, Mike Nixon, staged a history camp there, nine grade-school girls (including his daughter, Abbe) dressing in period costumes and using handmade ink nib pens, designed by Nixon, to learn about that time and the extraordinary women who proudly wore the designation of suffragettes.
What Trottier describes as that "cute little voting box" used by Phoebe Jordan 100 years ago will be the same place that the voters of New Ashford will have their votes deposited in Tuesday by Trottier's six-person board of registrars. Seventy-four of New Ashford's 191 registered voters took advantage of early voting, but Trottier expects an additional 60 or so folks to show up Tuesday.
The scene they will encounter will be unlike any other in the town's history. This is the first presidential election conducted during a pandemic, so they will be following a strict protocol in Town Hall. Only one voter at a time will be allowed in, and then will take a place in one of three voting booths. When that voter has finished with the business at hand, that booth will be disinfected, as will the pencils used to fill in the circles on the ballots.
"By the end of the day,'' Trottier said, "those pencils get pretty sticky.''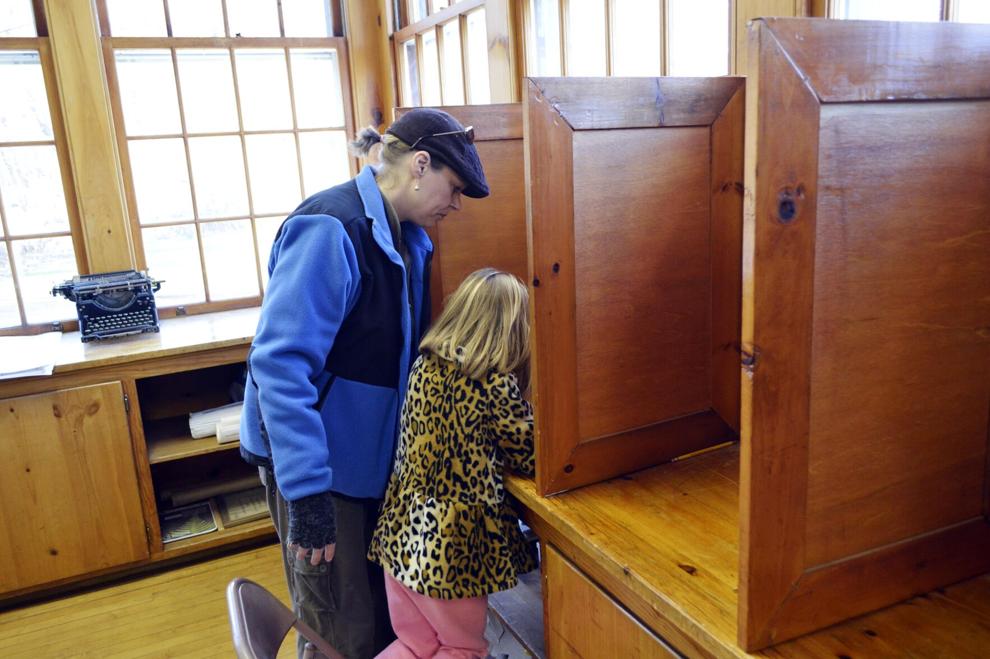 There will be two registrars to count the people coming in, and two others checking off their names after they leave. They take these jobs seriously in New Ashford.
"And it probably helps,'' said Trottier, who was born and raised in New Ashford and has been town clerk for the past 15 years, "that I know everybody.''
After the polls close, Trottier has two counters to assist in divvying up the votes cast and tallying them. By 10 p.m., she says, she expects that she will be calling The Associated Press and The Eagle with the results. For all the chaos that has accompanied this election season across the country, she anticipates that the only problem New Ashford will have is the snow that is in the forecast.
"Yes, it's going to be a smooth election here,'' she said.