STOCKBRIDGE — When renowned artist Norman Rockwell unveiled his "Four Freedoms" paintings in 1943 — they were reproduced on four consecutive covers of the weekly Saturday Evening Post magazine — the U.S. was nearing the midpoint of World War II.
The artwork, based on President Franklin D. Roosevelt's 1941 State of the Union address in which he identified Freedom of Speech, Freedom of Worship, Freedom from Want and Freedom from Fear, resonated with the public.
Now, with those oil paintings holding pride of place in the Norman Rockwell Museum, the Rockwell Center for American Visual Studies, established in 2006 as the nation's first research institute dedicated to the scholarly study of American illustration, has organized its second annual online symposium.
"Picturing Freedom: A Century of Illustration" is scheduled for Jan. 15-16.
"For designers, cartoonists, and illustrators, many questions arise when creating art that takes up socially significant, sometimes controversial themes," the symposium description states. "Some work independently with a free hand, without access to the large scale distribution that comes with a recognizable masthead. Others work with leading news organizations and magazines, agreeing to collaborate in exchange for access to audiences."
The symposium poses a key question: "Popular art has always involved such choices. What are the trade-offs? What are the rewards?"
The virtual event, available on Zoom at no cost to museum members and "pay what you can" for nonmembers, is sponsored by The Berkshire Eagle.
It is co-presented by the Rockwell Center and the D.B. Dowd Modern Graphic History Library, based at Washington University in St. Louis.
Dowd, professor and faculty director of the library, is among the speakers. The keynote address, "Freedom v. Fear: A History of Anti-Fascist Art," will be delivered by author, illustration/design historian and educator Steven Heller, an art director at The New York Times for 33 years, principally for the op-ed page and the book review sections.
Berkshire Eagle Executive Editor Kevin Moran will address the symposium with "Reflections on Freedom of Speech and the Press."
During a remote interview, museum CEO and Director Laurie Norton Moffatt pointed out that the symposium is in keeping with the organization's mission to promote discussion of illustration used for political advocacy and propaganda, not only in the mass media that dominated Rockwell's era, but now through social media and their influencers.
It's impossible to imagine what Rockwell would make of today's fragmented media landscape, she said.
The goal of the symposium is to explore historical and contemporary perceptions of freedom, specifically the role of illustration, including political cartoons, as it helps shape public policy, decision-making and cultural understanding.
The event is the culmination of the museum's international traveling exhibition, "Norman Rockwell: Imagining Freedom," dedicated to scholarly exploration of published art as a major influencer of public perception, Norton Moffatt said.
She pointed out that the first symposium, "Illustration and Its Histories: New Resources, New Voices, New Directions," was streamed March 27, two weeks after the COVID-19 pandemic shut down public events.
But, the virtual presentations dramatically broadened the symposium's reach to 600 people, well beyond the Stockbridge museum's limited capacity of 200 in normal times, Norton Moffatt noted. She expects the museum and the Rockwell Center to continue to make symposiums available online for a large audience in post-coronavirus pandemic times.
The upcoming symposium assembles "an exceptional group of illustrators, publishers and historians, to explore the power of art as an influential force for democracy, and the range of outlets that carry visual imagery to the public, making it widely accessible," said Stephanie Plunkett, the museum's deputy director and chief curator.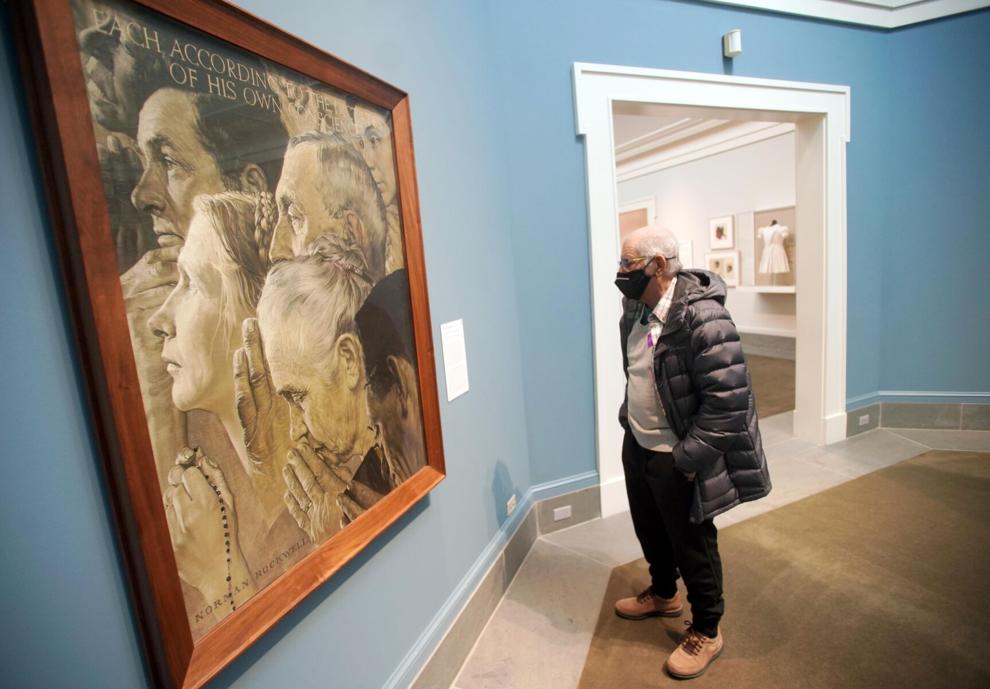 As Norton Moffatt stated, Rockwell's "Four Freedoms" were so widely viewed at a time when mass-circulation magazines helped dominate the media landscape that the images inspired the American public to defend freedom around the world.
But, she noted, "here at home, freedom was still denied to many Americans. These paintings set in motion Norman Rockwell's commitment to equity, culminating in his iconic Civil Rights images that called powerfully for justice for all."
The symposium begins at 7 p.m. Jan. 15 with a welcome by Plunkett, an introduction by Erika Doss, professor of American studies at the University of Notre Dame, and Heller's keynote address.
He will discuss "the power of propaganda, the concerted effort to manipulate the conscious and subconscious through words and pictures, typography and illustration."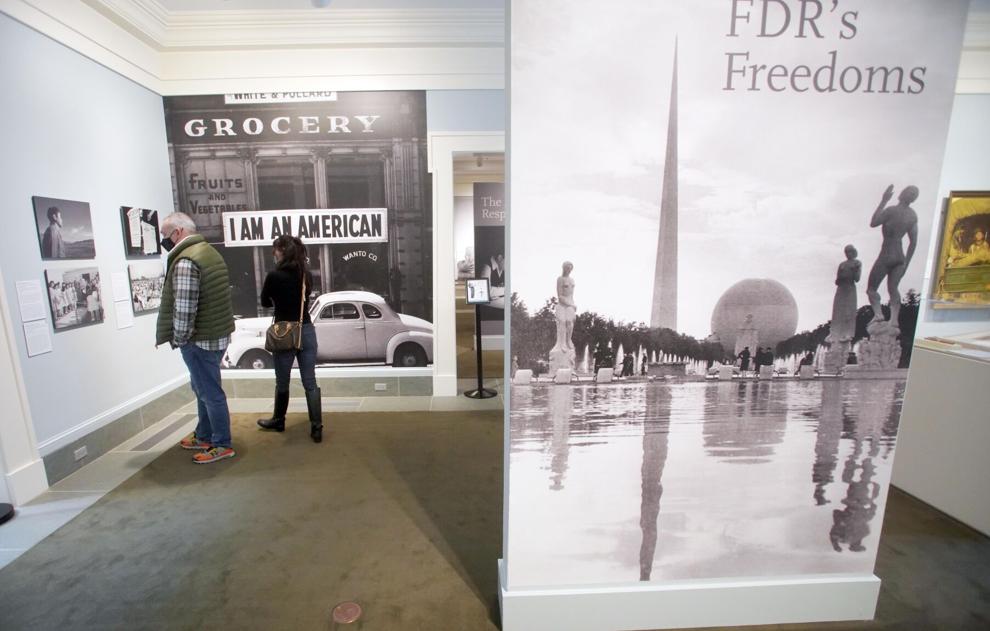 On Jan. 16, starting at 10 a.m., Moran's reflections on free speech and the free press will lead into a 10:30 panel discussion on "DIY (Do It Yourself) Print Culture and Citizenship," as artist-citizens bypass mainstream distribution systems in favor of low-cost pamphlets, affordable prints and social media platforms such as Instagram, Facebook and Twitter, among others.
The discussion will be chaired by Ryan Standfest, artist, writer, editor and publisher of Rotland Press, distributor of satirical, culturally relevant publications. Panelists are illustrators Sue Coe, Christopher Sperandio and Robert Sikoryak.
The second panel discussion, "Resistance and Mainstream Publishing: Media, Delivery and Propaganda." begins at 11:45 a.m.
"Our publishing ecosystem is in need of attention, as local journalism is challenged, media consolidation intensifies, and social media contributes to the spread of disinformation," according to a description by co-chairpersons Dowd and Plunkett. "The veracity of online outlets can be hard to establish; the cultural filtration systems we rely on to evaluate sources will develop, but they will take time. For now, existing publications and institutions must step in to underscore and support our shared democratic values."
The panel poses the question: "Is freedom of expression for artists working within mainstream publishing important?" A half-hour audience and panelist discussion will follow at 12:45 p.m.
For information and registration to attend the online symposium, visit tinyurl.com/y4khccel.
The symposium also will be livestreamed on the Norman Rockwell Museum's YouTube Channel.