Rene Choquette didn't always feel like he could stand on his own two feet.
When he looks back on the life he used to live, he sees a "tough guy" — someone who would rather be in the streets than sitting down and studying. After spending around eight years behind bars for breaking and entering and larceny, Choquette returned with a self-described prison attitude and pride.
All of that began to change once he stepped foot inside the Pittsfield Community Justice Support Center, where — as Choquette put it — he learned to walk again. The tough guy mentality isn't something he could just put away overnight. He had to work at it. But he's thankful for every part of his journey now — he knows how far he's come.
"See, I couldn't walk before. I crawled," he said recently. "But today, I walk everywhere."
The center is part of a statewide network — 18 in total — that offers courses and support for those involved in and exiting the criminal justice system.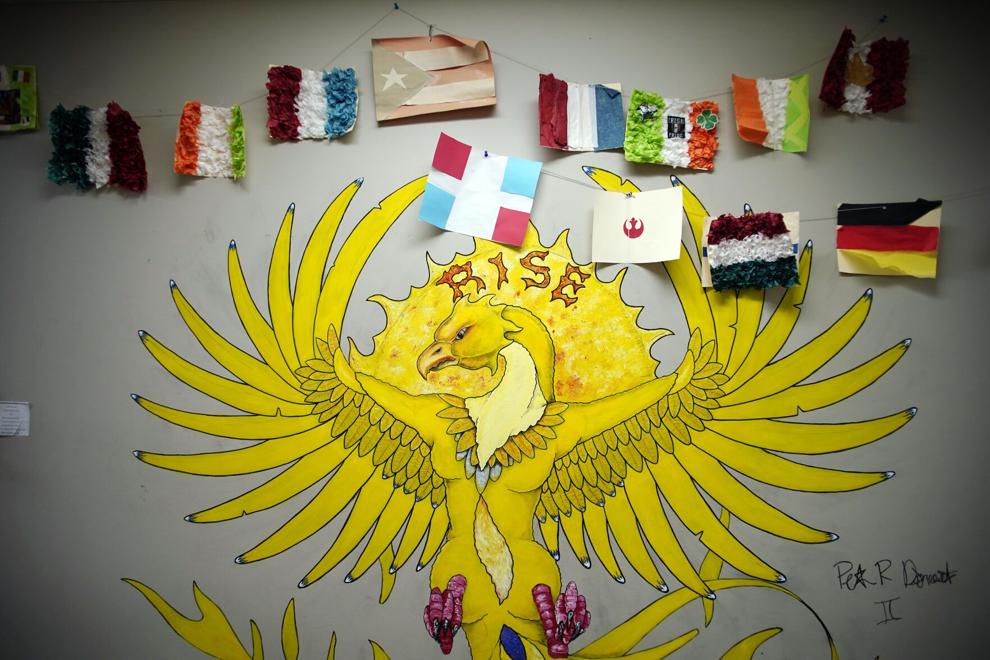 For Choquette, the transition from crawling to walking again wasn't an easy one. The first time he went to the center, 163 Fourth St. in Pittsfield, was July 17, 2020. He was on parole, just back from the Massachusetts Correctional Institution at Concord, and was required to go there per the terms of his release.
He was hesitant at first, but with some help from the staff, he shed a bit of the hardened exterior he built up when he realized his options were to participate or go back to prison.
Two years later, Choquette, 45, keeps coming back — even though he's no longer required to. He's now using the center's resources to keep building on his progress. Next up on the agenda: he's working to get his GED. He's determined to get it. In fact, he wants to be the kind of man who says what he's going to do then does it, not the kind who makes excuses.
When clients first enter the center, the process begins with an assessment to determine what services would be most beneficial to them, said Kyle Schadler, program manager for the Pittsfield location.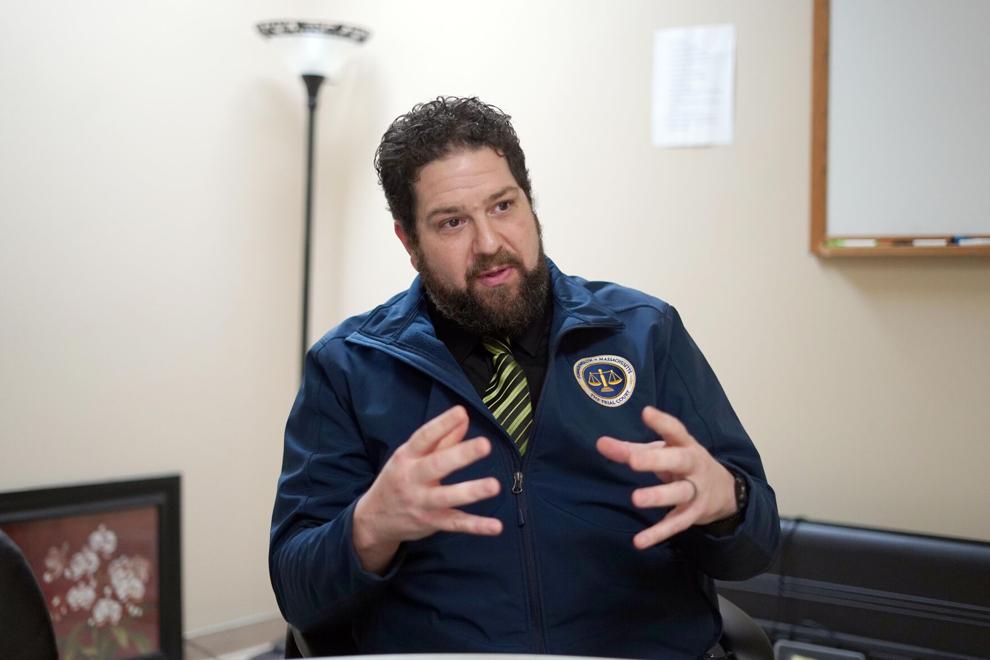 An individual's needs will dictate what they enroll in: the center offers help getting employment, such as job training and general education, like GED work. There are courses to help people stay sober or develop anger management skills. Classes for parenting skills and maintaining relations are offered; so are groups focused on responsible thinking and life skills.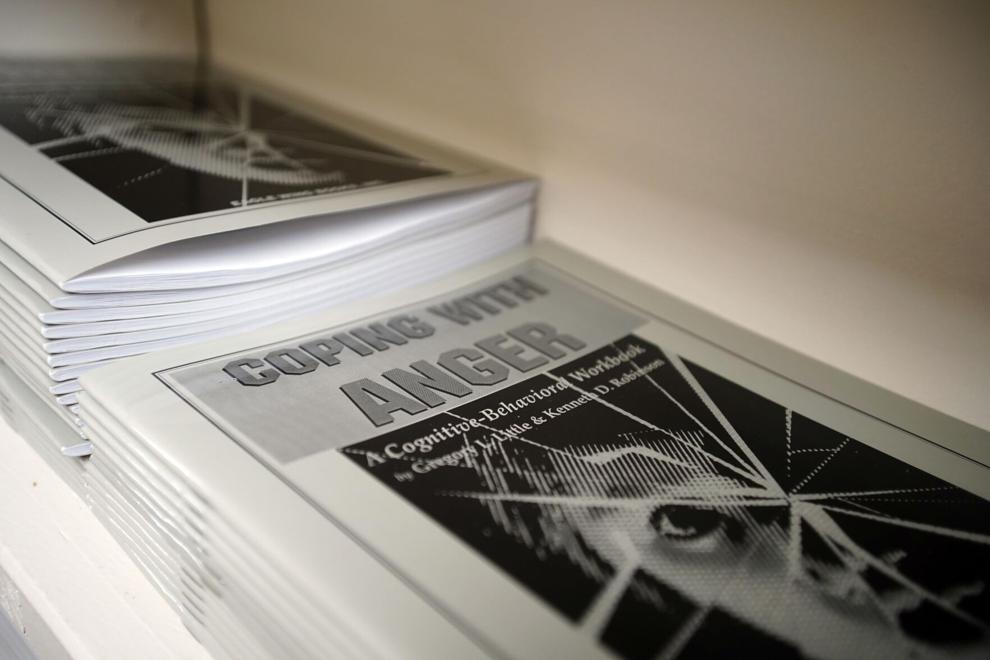 Coria Holland, communications director for the Massachusetts Probation Office, said the centers were originally intended to provide a "one-stop shop" for those involved in the justice system seeking services. This was to help make these programs more attainable for the formerly incarcerated. Clients can get general parole services and take care of routine matters, such as drug screenings, all in one building.
The center is staffed with three counselors, a treatment manager, an educator, an administrative assistant and a career specialist to cover the wide array of needs. The counselors facilitate behavioral groups, while the educator gets people into college, trade school or high school level programs as needed.
The career specialist handles job readiness and training, helping clients get certified for occupations they might want. A key part of the work is establishing what they can accomplish from square one, Schadler said: not everyone's going to leave making 100 grand a year. What's important to keep in mind is that they can work toward that, he said.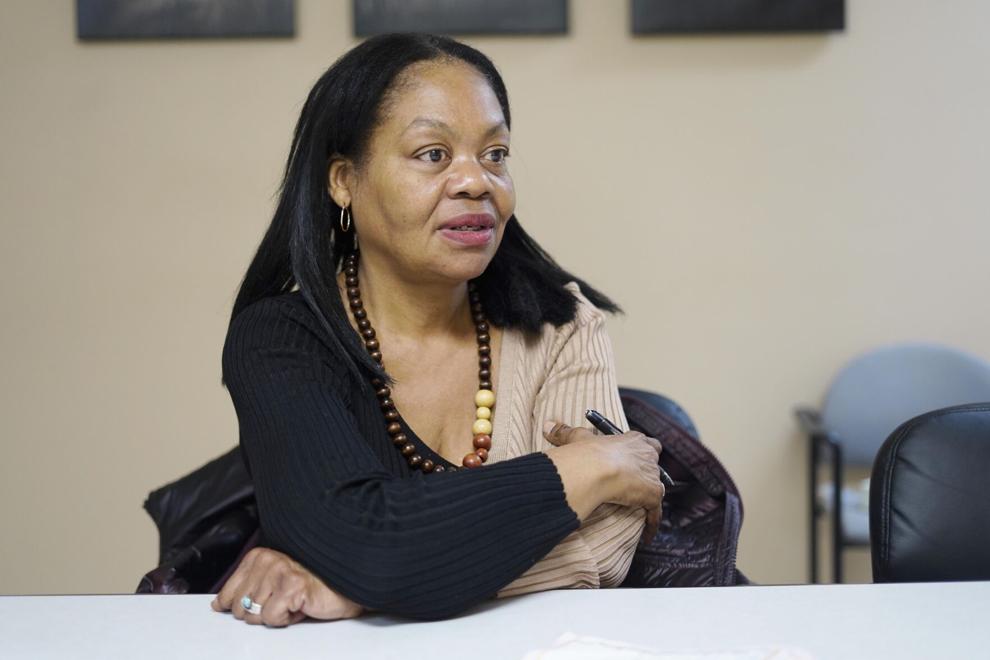 The career specialist also finds employers that hire Criminal Offender Record Information (CORI) workers. Building community, however, can help to make that job even easier. The center hosts groups and classes in-person and online, and participants get to know each other and provide a makeshift support system.
Schadler referred to it as positive networking for the participants — they've even had some clients help others get jobs alongside them.
Staff at the center also regularly check in with clients to see how things are going in classes, at jobs or just in general every day life. It can make a big difference, Choquette said.
"They cared if you walked in, they cared if you didn't show up," Choquette said. "They called, 'Why weren't you here?' For people who have never had support like that in their life, coming home from being locked up — it takes a lot and it means a lot for somebody that didn't ever have it. And I took that to heart with me."
The center helps anywhere from 35 to 45 clients, Schadler said — the most he's ever seen is around 65 clients at one time. Out of that group, about 25 percent come there voluntarily — including Choquette.
"I'm most proud of that," Schadler said. "It's really nice when you have a place that's historically been a place where you have to be mandated to come and now people want to come here voluntarily to get what we offer."
The services are provided free of charge. Anyone who has spent a night in jail is eligible to receive services. The center can offer its services pretrial to help a client get a "running start" before seeing a judge, Schadler said. Though the center is located in Pittsfield, it serves all of Berkshire County as a main hub.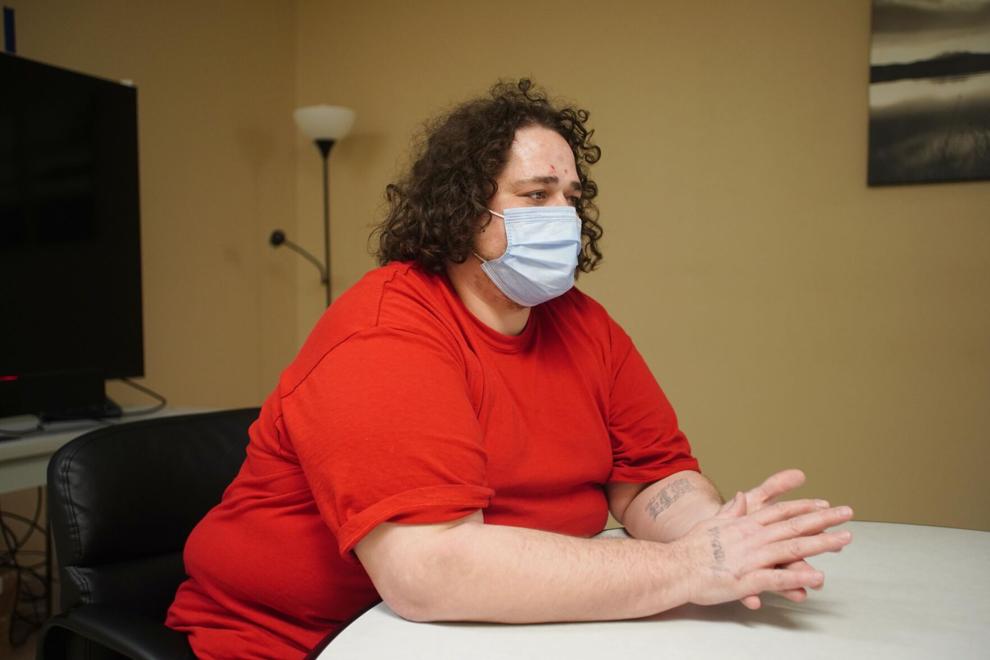 Making amends
Some clients, like Choquette, have been using the center for years, others are much earlier on in their experience. Justin Morrissette has been going to the center for a little over three months now. He's working on getting his life back one step at a time. It's been a long journey for him, too.
Morrissette is working now to become a certified drug counselor — he's getting ready to take a substance abuse class at Berkshire Community College in March, set up for him by the center's education coordinator. He wants to help provide support as a recovery coach. He knows what it's like to need a hand up.
"I think if I can stay close to this type of environment, it'll definitely help me stay grounded and succeed in life," Morrissette said. "I can understand where people — where their struggles — come from."
Morrissette's own struggles with substance abuse took their toll. For about a year, he was homeless. Before that, mostly couch-surfing, he said. Now he lives in an apartment and works a construction job to keep the bills paid. It's hard work, but it helps him get by in life, he said.
He's also working to make amends with his family. During the time when he was using, he burned a lot of bridges with his sisters and other immediate relatives, he said. But since entering the program and staying sober, he's been able to connect with them again and start building that relationship back.
He spoke to his grandmother for the first time in 10 years recently. She held him for the first time in a decade. Tears streaming down his face, he spoke about how he felt he had let all of them down. Now, he's making amends.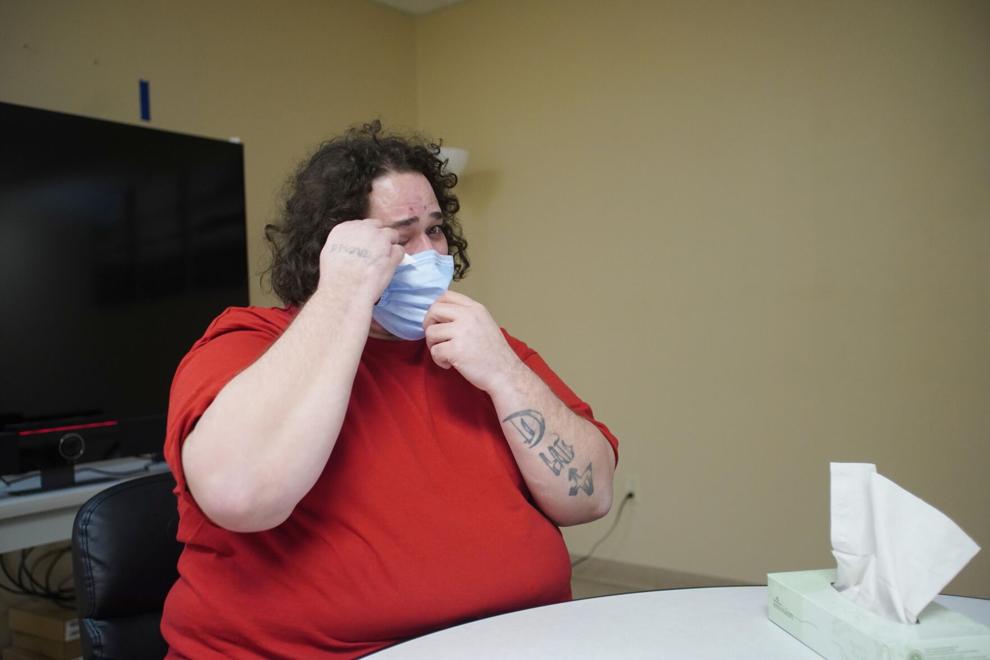 Morrissette, 33, also has five children that he wants in his life. He's working to provide a safe home for them.
"I couldn't even get a job at McDonald's before," Morrissette said. "Now I'm paying rent, getting my family back, fighting for my kids."
Simply put, Morrissette said that the center helped give him a brighter future. Reconnecting with his family and rediscovering what he cares about in life have motivated him to keep going. Once he gets his drug counselor certification, he'll be able to help others get to that point, too.
"When I was down and out, not being the greatest person I could be, I didn't think my life could get to where it is," Morrissette said. "But I worked really hard, and I'm happy that I'm here, and it's just something that I'm proud of that I could overcome — and I did."
'My life's perfect'
Compared to where he started, Choquette feels like he's back on his own two feet.
Choquette is married now and has a step-daughter. He works six days a week as a painter, and he doesn't take time off. When he gets his diploma, he's hoping to get HVAC-trained — a longtime goal for Choquette.
"Look at me," he said. "My life's perfect. I don't have much, but what I do have is a blessing."
He's already got a lot to be proud of, though. The center changed how he looked at himself, he said. In fact, he used to avoid looking at himself at all.
"I can look in the mirror and brush my teeth today," Choquette said. "My whole life, I could never look in the mirror and smile when I brushed my teeth. Today, I smile and I drool on myself. That's a blessing."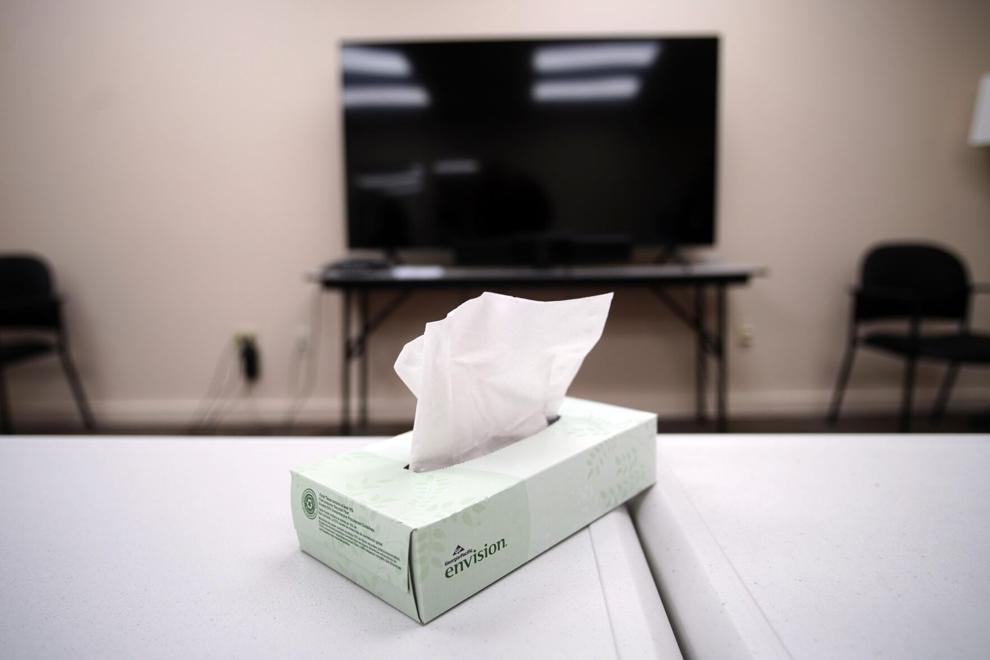 He thinks it's changed how others see him, too. He doesn't worry about people looking at him like he's going to rob a place now when he walks in, he said — and even if they did, he wouldn't let it bother him.
"I walk in with my head held high," Choquette said. "Can't tell me nothing. Why? Because I know who I am. I'm a man that takes care of a family today. You really want to get technical: I'm a citizen today. And for a person that lived the life I lived, that's high honors for me to be able to say that."