PITTSFIELD — It's been six months since the police killing of Miguel Estrella. Community members in Pittsfield gathered to remember him and call for change in his honor on Sunday.
The March for Miguel went from Persip Park at the corner of North Street and Columbus Avenue to Park Square, the heart of Pittsfield's downtown. Members of the Pittsfield Department of Public Works cleared the way to ensure they had a safe path forward.
Attendees were encouraged to bring their ideas for keeping the community safe and changing the way mental health crises are handled in the Berkshires.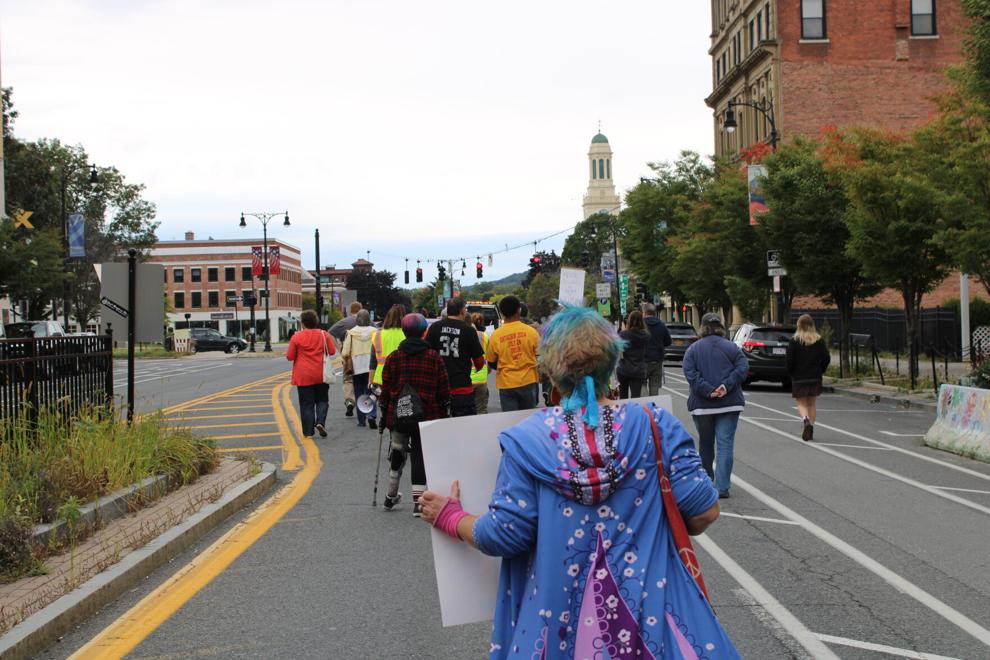 The march was organized by Manos Unidas, Roots & Dreams and Mustard Seeds, Westside Legends, the Berkshires Democratic Socialists of America and the Maggie Sadoway Immigrant Cooperative.
Gonzalo Bermudez, a member of Manos Unidas, said that Estrella's death resulted in a loss of trust between police and community members, and many are hesitant to contact police in the aftermath.
"That's a tragedy for the community," Bermudez said. "They might have a crisis, but they won't call the police because they know someone might end up dead."
Bermudez said that many in the Latino community are fearful that it could happen to them, and called for "urgent and necessary change" in the way that mental health crises are handled by first responders.
"Somos todos Miguel," Bermudez began the chant, soon joined by others in attendance. "Somos todos Miguel."
In English: "We are all Miguel."
Bermudez said the march helped to ensure that the name of Miguel Estrella was not forgotten and that the suffering and pain of his family was not put aside.
Estrella was shot by police in the midst of a mental health crisis in late March after responding officers felt he was a threat. Estrella had a knife at the time he was shot. This upcoming Friday would have been his 23rd birthday.
In the months since Estrella's death, the police officer who shot him, Nicholas Sondrini, was found to be acting in self-defense by investigations from the Pittsfield Police Department and Berkshire District Attorney's Office.
Attendees at the march were encouraged to use chalk to etch improvements they'd like to see for the city on the nearby sidewalk. Some of their ideas included, "Resources not criminalization," "Books not bullets," "Better De-escalation techniques" and "Help, not handcuffs or guns."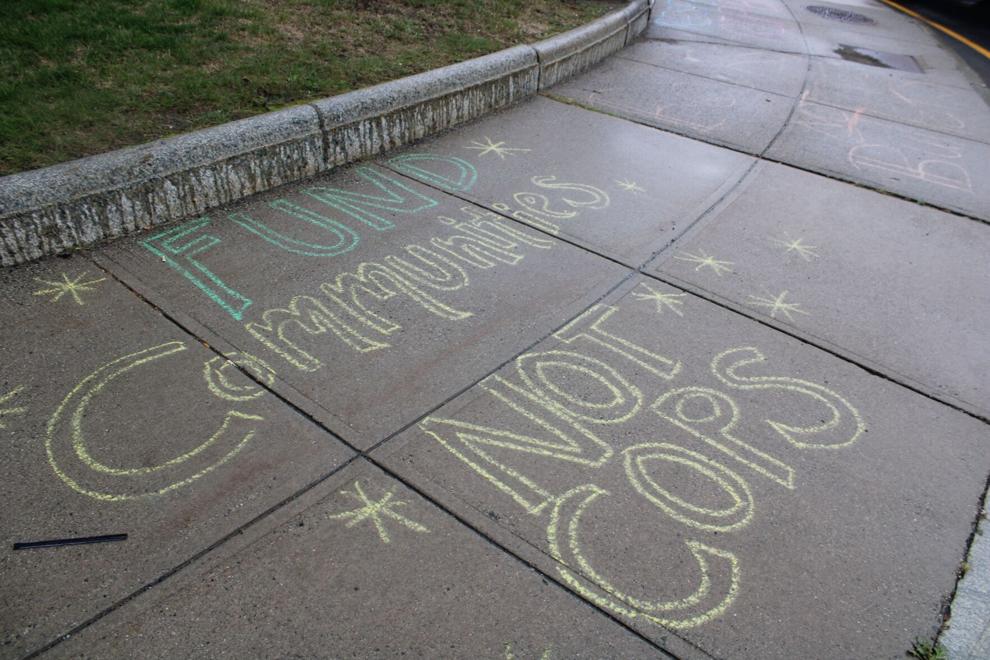 Attendees were also given index cards and asked to think of the people they turn to in a crisis. The idea was to give people a stronger sense of community and what the community's response can be in the face of crisis without relying on police.
Among the ideas shared was investing in "community not cops," funneling some funding used for police departments into community-based efforts like mental health response teams and investment into public spaces.
"[The police] make it seem like they're the only solution to all the problems out there, but they are not," said Chris Romano, a member of the Berkshires DSA. "But they have been relied upon for this."
For Pittsfield resident Raymond Hernandez, more attention needs to be paid to the way police treat people. He said he worries about people who are mistreated and don't feel comfortable coming forward with their stories, and wants to see accountability.
"We shouldn't be treated like savage animals," Hernandez said. "No matter what, we're still human."
As regards the killing of Miguel Estrella, Hernandez put it simply that things need to change.
"I've got a 23-year-old son," Hernandez said. "What if he had been there instead?"
For those who truly did lose Miguel as a family member, the day was important.
"I've lost a sibling, but I've gained a community that sees exactly what I see: A need for change," said Elina Estrella, Miguel's sister. "A change Miguel deserved and a change that we all deserved. This march may not mean much to many, but it means so much for us."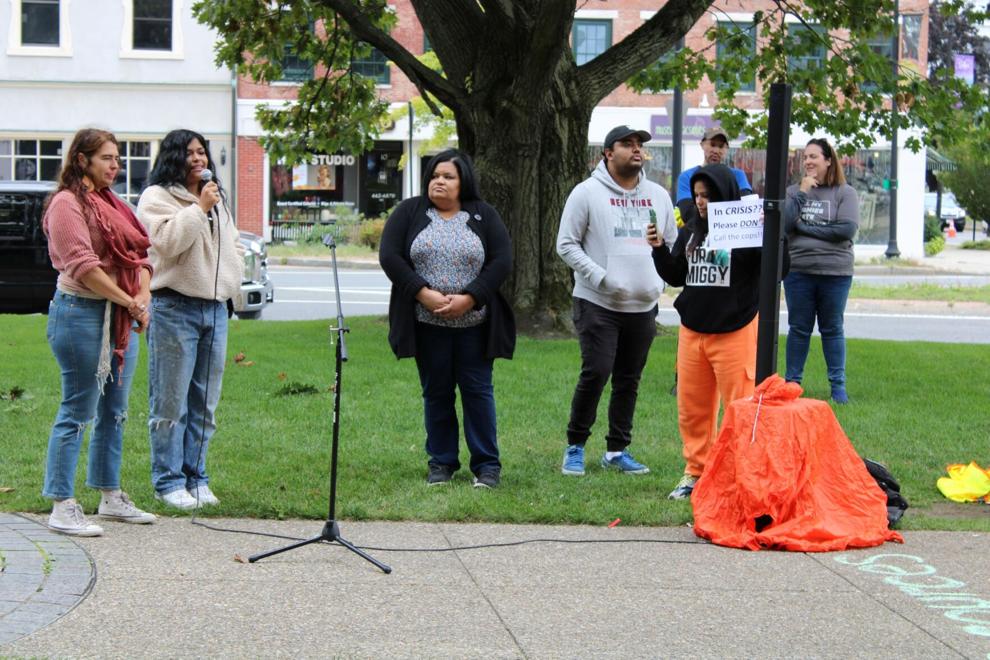 Cynthia Polanco is a cousin to Miguel Estrella, but said she felt he was really more of a brother. The two of them had a lot in common, such as video games, anime and other shared interests. She feels that she had her time with him cut short.
Polanco is still processing the loss of her cousin. She said that growing up, she'd always been told that things like this only happen in other parts of the country.
Most of all, she regrets how differently things could have gone for her cousin.
"Miguel would still be standing here today if he had just been shown some love," Polanco said.