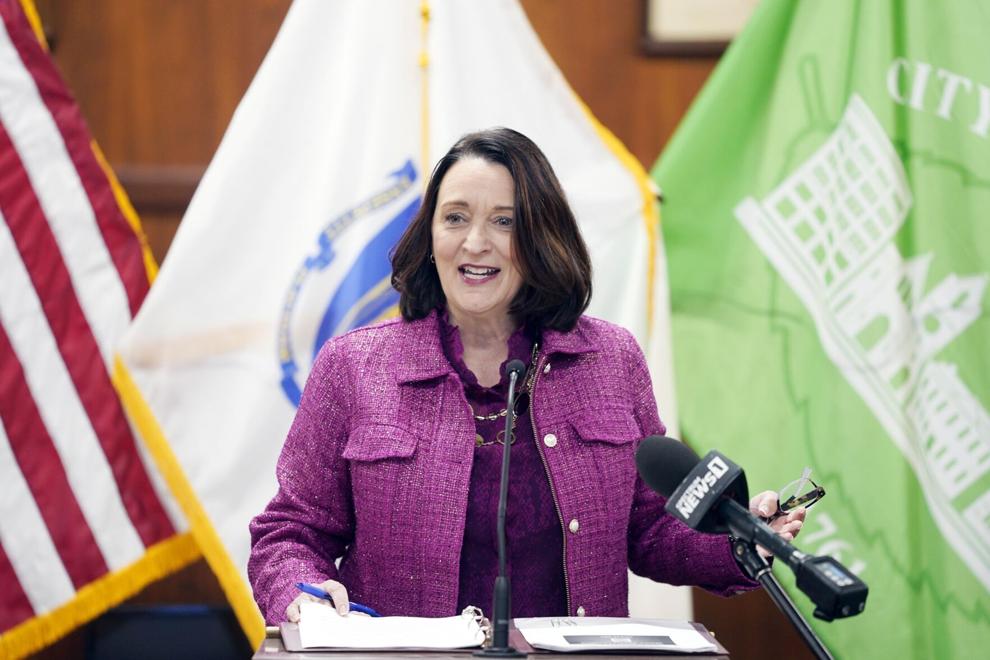 PITTSFIELD — Mayor Linda Tyer tested positive for COVID-19 on Saturday and is currently in quarantine, she told The Eagle on Monday.
Tyer will be out of the office until at least Friday.
"I'm going to follow the public health guidelines and stay in quarantine for five days," Tyer said. "During that time I will monitor my symptoms. At the end of five days, if I've understood the requirements correctly, I can return to work and return to normal activities."
Tyer, who said she has mild symptoms, will still be able to conduct city business while out of the office.
"I'm not incapacitated," she said. "I can still make decisions and still be in communication with the city leadership team."
On Monday, the mayor posted a picture of herself reading a book on Facebook.
"COVID quarantine. No humans. Just the outdoors. Bright sunshine. A good book. The birds. See you in five days," she wrote.
Due to her condition, Tyer was unable to attend Pittsfield's annual Memorial Day ceremony at Pittsfield Cemetery on Monday, where she had been scheduled to speak. Ceremonies honoring veterans are especially poignant to the mayor because she comes from a military family.
Her father, retired U.S. Air Force Lt. Col. Lawrence J. Casey, a Lenox native who served in the military for 20 years, was Pittsfield's Veterans Day speaker in 2006.
"I'm sorry I had to miss the Memorial Day ceremony," she said. "It's a very solemn occasion."
Tyer, who is vaccinated and received booster shots, said her husband tested positive for COVID 10 days ago. She tested negative for COVID then but tested positive when she underwent another test on Saturday, which the mayor took because she had planned to host an 80th birthday party for her mother at her home later that day.
"I had to cancel it, but it was the right thing to do," she said. "I'm glad I got tested."