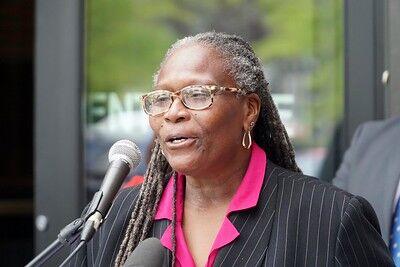 PITTSFIELD — The Rites of Passage and Empowerment Program will host a virtual conversation for youth on the topic of racial justice at 5 p.m. Monday.
Panelists will include Sadiya Quetti-Goodson, a senior at Pittsfield High School, and Olivia Nda, a Pittsfield native currently studying at Howard University in Washington, D.C.
Founded by Shirley Edgerton in 2010, ROPE's mission is to celebrate and honor the entry of adolescent girls into womanhood and provide them with skills and knowledge that they need to be successful, independent and responsible women, according to its website. It is designed to help participants discover their inner voice and support all components of personal development.
To register for the meeting, please visit https://tinyurl.com/conversationonracialjustice.
For information, please contact Edgerton at shirleyann1.edgerton@gmail.com.