PITTSFIELD — Patrolling the city streets, Bryan Betters of the Pittsfield Police Department keeps his eyes peeled for anything out of the ordinary.
But as someone who has spent most of his life in Pittsfield and is a graduate from Taconic High School, almost everything has seemed unusual throughout the COVID-19 pandemic.
"It was odd when the parks were initially closed," said Betters, who has patrolled the streets for almost five years now. "I'm used to kids being around, bikes everywhere and people enjoying the summer."
Most of the country shut down in early March when the coronavirus struck, but closing down wasn't an option for law enforcement and first responders. Not only did the PDD need to adjust on the fly, but the department was hit hard by the virus.
"We had a high number of cases in the department, particularly in my senior staff," Pittsfield Police Chief Michael Wynn said. "Going from memory, I think there was seven [cases] in the first several days. We had to take some drastic steps to protect our staff and had to go on an emergency staffing plan."
For six weeks the department was split in half. Part of the department would work seven days before going home and then the second half would work the next seven days.
The department also shut down extra services and was not doing detail work. Most of the interactions with the public became, and continue to be, remote. Follow-ups were done over the phone or via email and the public was directed to the PPD's online reporting system.
"I was tasked with coordinating communication and [personal protection equipment] procurement with our Central Berkshire Regional Planning Commission," Wynn said. "A couple of my staff and I relocated to Second Street and for serval months we worked out of there in an emergency management role."
The department was pivoting as quickly as possible. Officers now have their temperature checked at the start of every shift and each cruiser was already equipped with a mobile data terminal. While it wasn't ideal, most of the report writing by officers is done from their vehicles.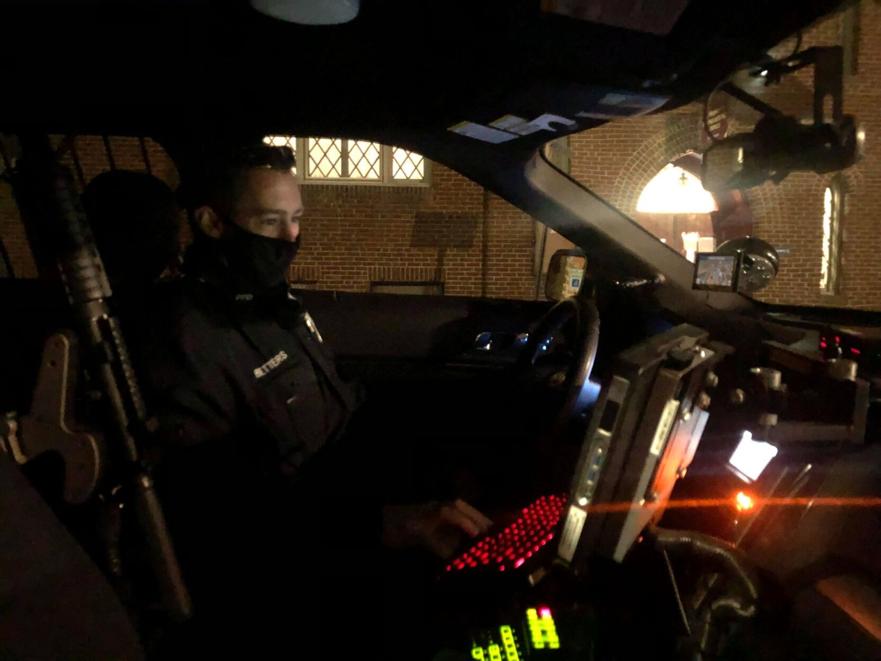 "Our chief did a great job preparing us to stay ahead and prevent the virus from spreading as much as we could," Betters said.
"We're a fairly technology-integrated department, but a lot of the tech we saw as add-ons," Wynn said. "Reporting online too, if we don't have to meet face-to-face, we're not going to."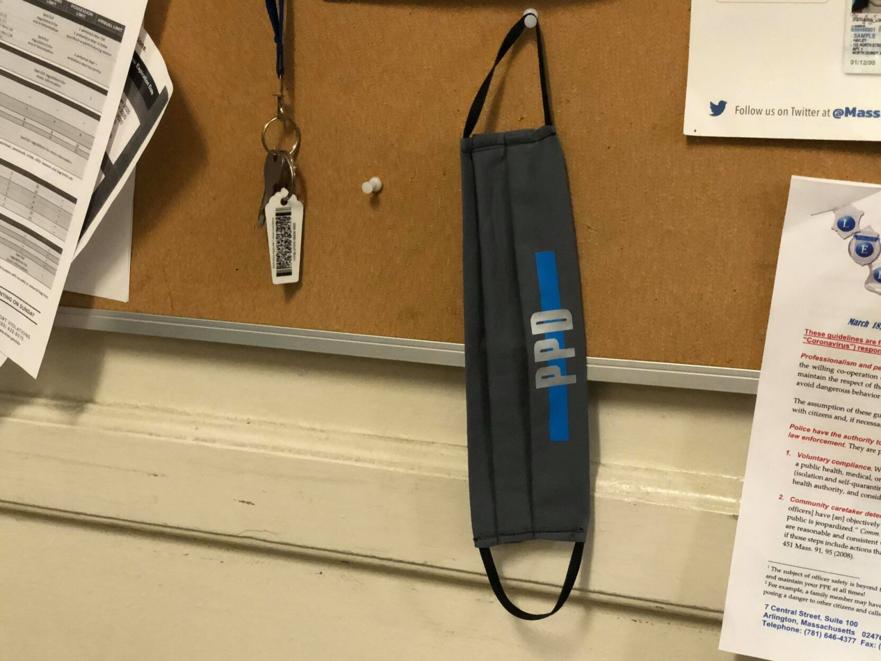 Police cruisers are now equipped with ways to keep officers, and the public, safe in the midst of the pandemic. For Betters, it is hand sanitizer in the sunglasses holder and gloves and mask on at all times.
"Every cruiser was stocked with extra masks to hand out to people we interact with," Wynn said. "There are full PPE kits in each cruiser in case they were going to a house with known exposure."
Patrol officers spend as little time in the station as possible and are now asking people to verify their license information, when possible, rather than handling drivers licenses and registrations, in order to limit contact points.
"For stops, I prefer to go to the passenger side," Betters said. "Not to take people by surprise, but gives us a little more room to work with on the side of the road or in a yard and provides a bit of social distancing."
Betters added that even eight months in to the pandemic, it is still a bit strange to see not nearly as much traffic or have as many face-to-face interactions as past years.
"With all the bars and restaurants closed on North Street, it's been eerie driving around," Betters said. "Being out and about, along with helping the public, is a big part of why I love this work."
And while the year was a difficult one to adjust to, the summer showcased a pathway to overcoming the challenges brought in by the pandemic, according to Wynn.
"Professionally, I tend to hope for the best and plan for the worst since it is the nature of my job," Wynn said. "Personally, I like to remain a little more positive and for me, this summer was very hopeful.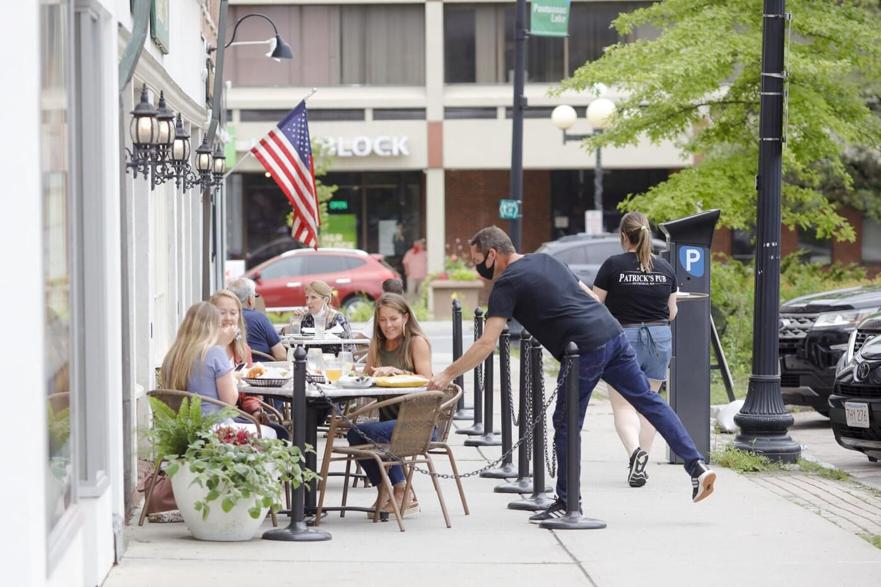 "I was impressed by the local eateries and cultural institutions that managed to pivot and find a way to do what they wanted to do."
With the warmer months in the rear-view mirror, the PDD is setting sights on the colder months and a potential second surge of the virus.
"Like everyone, we wondered what we would do if there was a spike in the fall," Wynn said. "We took the step to use emergency funding to buy biological-grade respirators with removable filters that can be cleaned and sanitized so everybody would have respirator protection on their kit."
Things certainly are different, but the focus remains the same — keeping the department's staff, and public, as safe as they can.
"Telling people to call us and we'll call them back, or going online to fill out a report doesn't feel like the right way because the face-to-face interactions are what draws us to this profession," Wynn said. "But every contact is a potential transition we have to minimize."