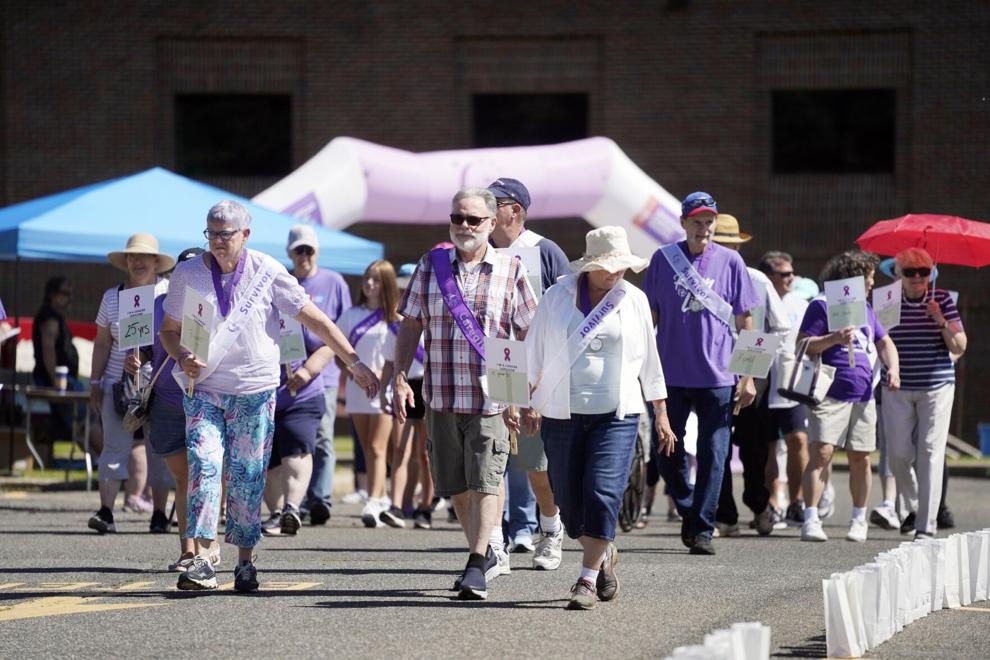 PITTSFIELD — Doris Maguire is holding a small bottle containing her husband Andy Maguire's ashes.
A painted lighthouse adorns it; he loved the beach.
Doris said Andy began connecting with his departed relatives in the weeks before he died. His had a nine-year struggle with cancer.
"His spirit knew," she said. "His last words were, "I'll be with you in a minute, mom — home.'"
Then Doris Maguire felt the sensation she was being hugged strongly from behind.
"He was a big guy," she said of her husband.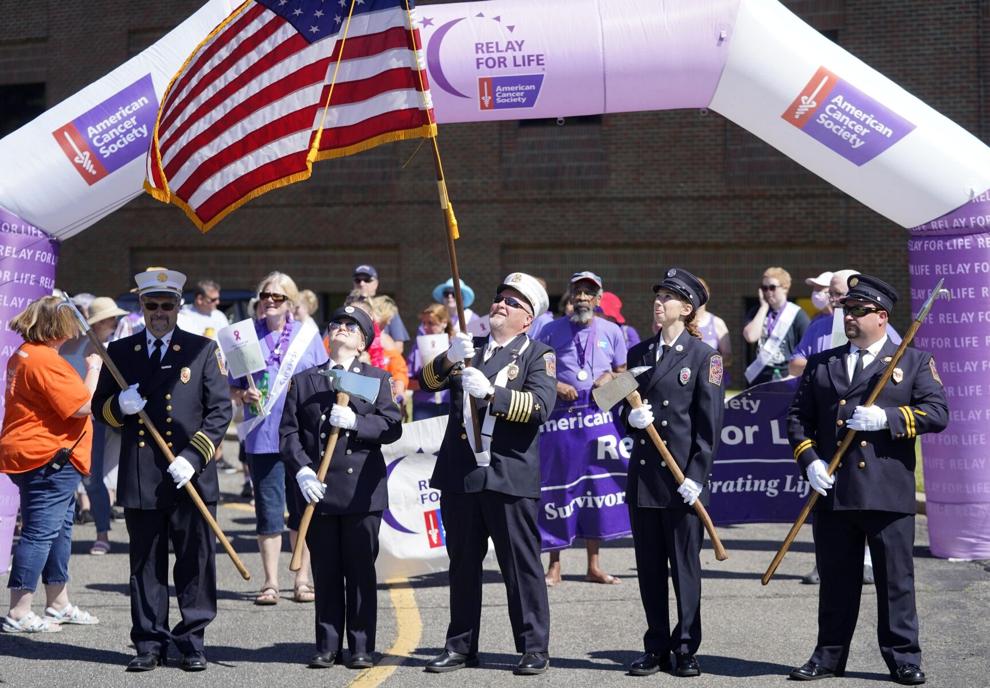 The Maguire family and others touched by cancer gathered Saturday at the annual Relay For Life of Berkshire County event on the grounds of Guardian Life Insurance Co.
Organizers dedicated the event to Andy Maguire, who died in January at age 60.
Cancer survivors and families walked their laps and stopped to tell stories of heartache and suffering.
They speak of a closeness with death that connects them more deeply to life. They are grateful for every minute; they never forget.
This year's theme song set off the sun-baked event: Rare Earth's "I Just Want To Celebrate."
"Another day of living ... " the song continues.
Some survive, then defy expectations.
"I was told that I wouldn't be able to have children," said Melissa Matarazzo, 38, of Pittsfield. "I have a 9-year-old girl; [she] keeps me on my toes."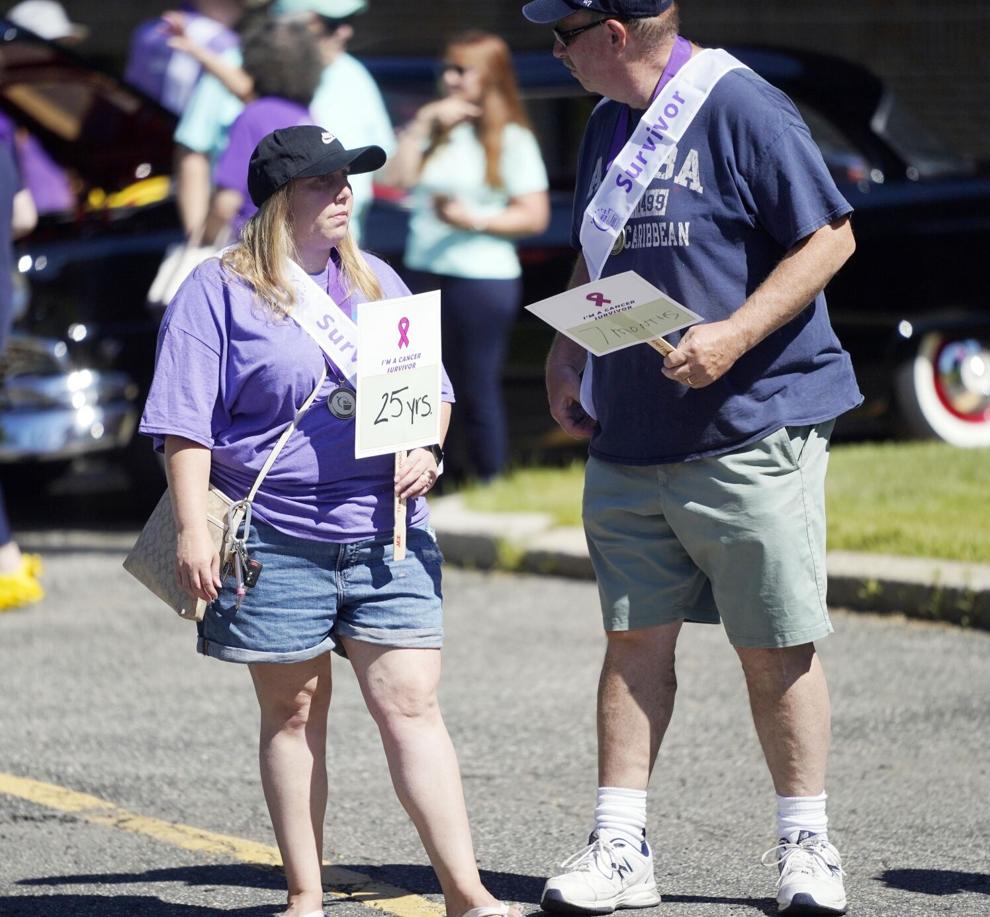 Doctors diagnosed Matarazzo with leukemia when she was 13. It meant many trips to Boston for a grueling treatment schedule.
"It was rough," said Matarazzo, who is office manager for the City of Pittsfield's Building Department. She now volunteers as a "guinea pig" for researchers to test the longterm effects of childhood cancer treatment.
Her father Albert Adams is just as much a survivor.
"It was very emotional to see her struggle," he said.
Now he is on that road himself. He was diagnosed with cancer in September and had radiation treatment.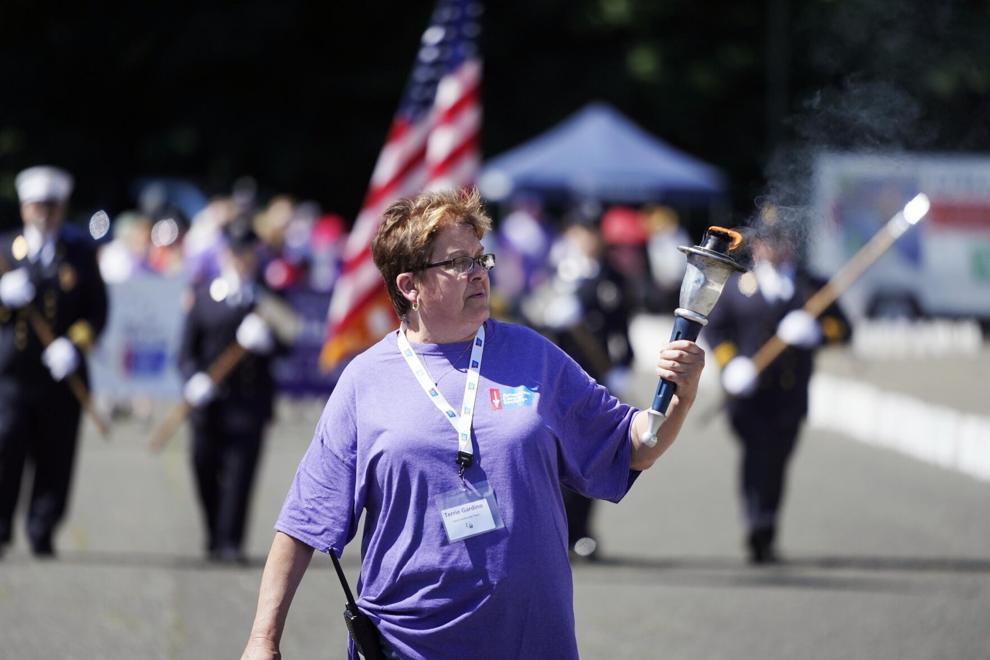 The relay's torchbearer and co-organizer Terrie Gardino went through it 15 years ago. Her son lit the fire.
"It's a blessing that I'm still here," said Gardino, 61. Every day she is thankful for life.
There are remnants; fatigue stemming from the radiation treatments.
"I'm not the person that I was," she says.
Her husband, event leader Ray Gardino, chokes up when he starts to talk about imagining life without her.
"That's the Italian in me," he says of his emotion.
He says that after sundown, the event will turn solemn as they light the luminaries that light the ground. Each one has a name, representing someone affected by cancer, or who has died.
Then the living will take a silent candlelit lap of remembrance.
The only sound will be the bagpipes, courtesy of the Berkshire Highlanders.