PITTSFIELD — During the week, Tom Bernard, Adrienne DeBlieux Speed, Ed Forfa and Alex Raczkowski all serve in executive positions at different Pittsfield firms and organizations.
On Saturday, they traded their professional garb for jeans, work pants and T-shirts and their weekday work utensils for rakes, hoes and spades, and got to work a for a good cause.
Those four were among 20 members of the Rotary Club of Pittsfield who became gardeners for the day. They planted, weeded and dug at the school's community garden for a service project on Rotary International's day of service.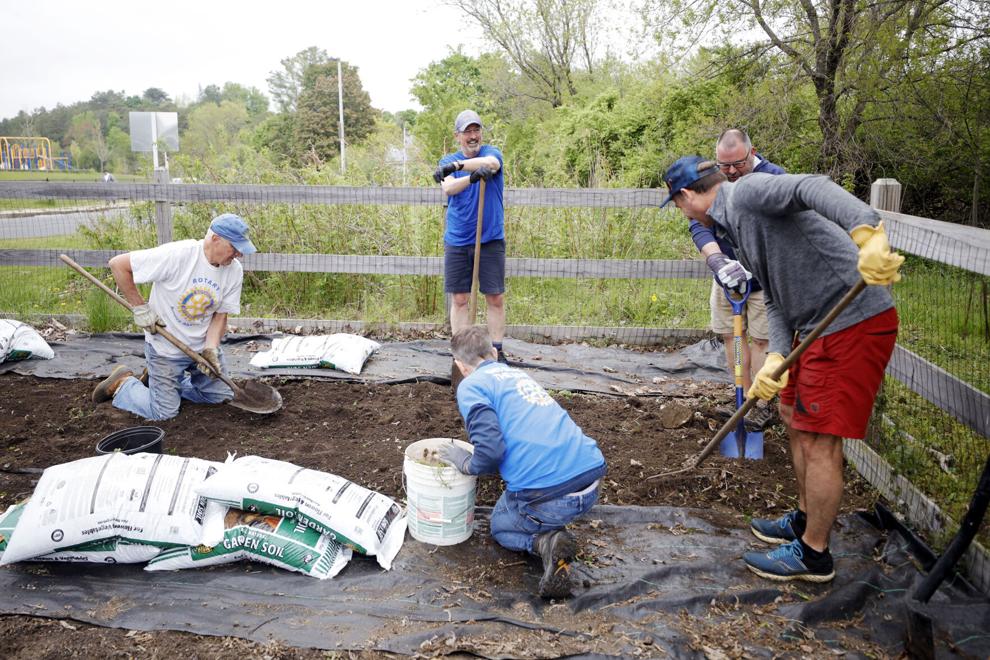 They were joined locally Saturday by members of Berkshire's four other Rotary Club chapters and members of Pittsfield's UNICO Chapter, who were also schedule to perform service projects in Dalton, North Adams, Sheffield and Williamstown.
Some 14,000 Rotary members belonging to more than 550 Rotary clubs in five states and three countries — the U.S., Bermuda and Brazil — were expected to take place in service projects on Saturday, according to Vin Marinaro, the governor nominee for Rotary District 7890, which covers Western Massachusetts and Northern Connecticut.
"The theme of Rotary, which was started by Paul Harris in 1905, is service above self," Marinaro said while placing plants in the ground at Conte.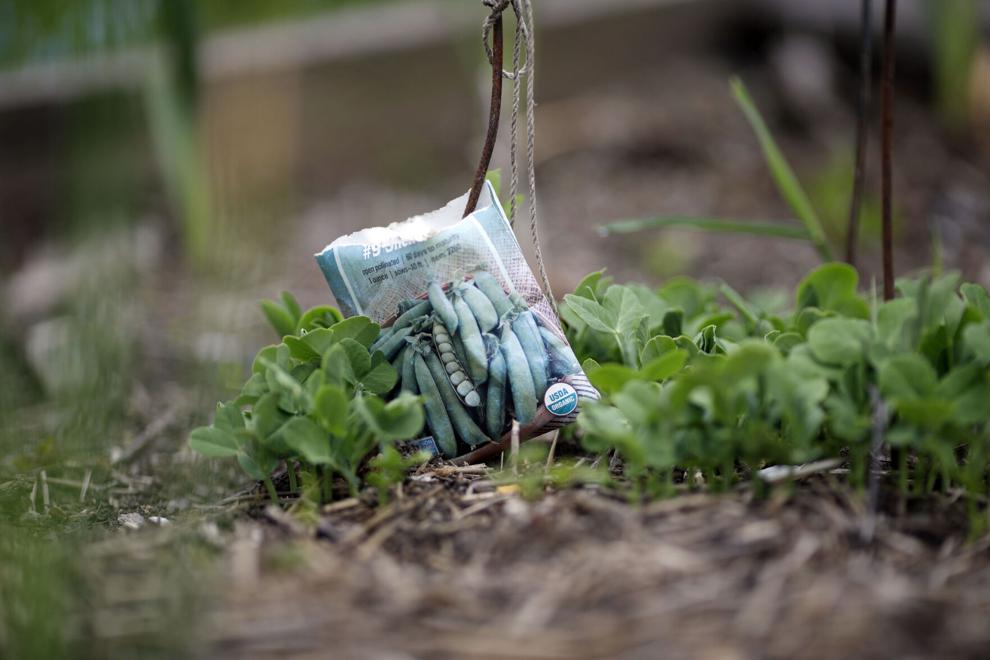 According to Rotary International, service day projects are expected to address a challenge that each club's community faces, fit into one of the organization's seven areas of focus, and bring together volunteers within and outside of Rotary. This is the second year that the clubs from Marinaro's district have participated in the event,
"Rotary Clubs also always give back to their communities directly," said DeBlieux Speed, who during the week serves as the chief information officer at Pittsfield Cooperative Bank. "To me, that's a big reason why I'm a Rotarian because I want to know that I'm impacting my community."
At Conte, the Rotary Club members spread out across the 60-foot-by-20-foot community garden, which has nine garden beds and has been in existence for 20 years. They planted mostly herbs and flowering noninvasive species that will serve as "pollinators" to encourage cross-pollination between the plants that are located within the community space, DeBlieux Speed said. Members also weeded and refreshed the soil in the garden beds.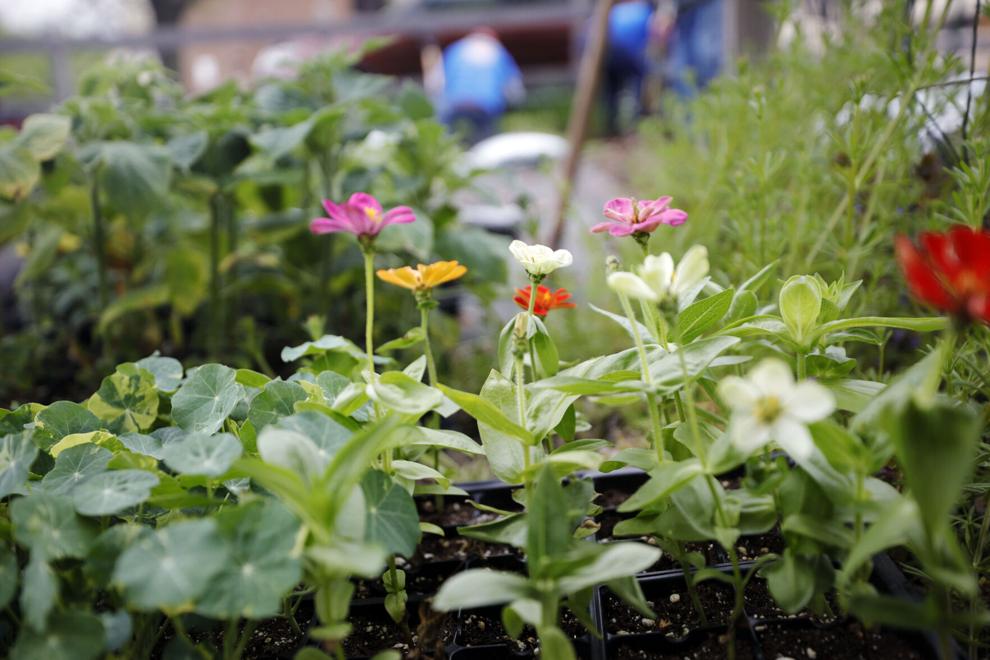 The refurbished space will serve as an "educational tea garden" for local youngsters who use the space for gardening activities during the summer.
"We really like that educational aspect as Rotarians," DeBlieux Speed said. "We thought that this was a great program since it is going to be educational for children."
The environment is one of Rotary International's seven areas of focus, and the Pittsfield club wasn't the only Berkshire-based entity that used it as a theme for service day. Members of the Great Barrington Rotary Club planned to work with the Rotary Interact youth group to plant 155 plants in a 50-foot pollinator garden Saturday at Mount Everett Regional School in Sheffield.
In Pittsfield, Stephanie Quetti, the city's community gardens program manager, appreciated the help.
"It would have taken me all summer to get this done," Quetti said.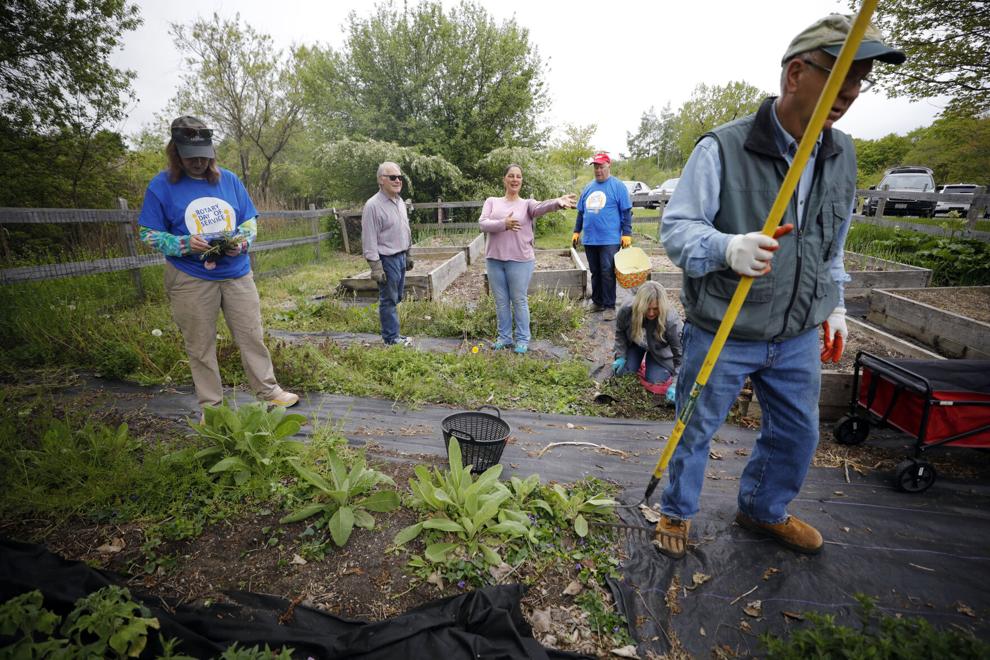 Previous gardening experience was not required.
"I mow the lawn," said Forfa, the executive director of Berkshire Place in Pittsfield, when asked to cite his previous gardening credentials.
Bernard, a former mayor of North Adams, who became executive director of the Berkshire United Way in Pittsfield in January, and current club president Raczkowski, who heads the Berkshire Athenaeum, could also be seen doing a variety of gardening tasks.
"This is a great way as a relatively new club member to get to know people and work side-by-side," Bernard said. "It's a little less formal than a club meeting."
His previous gardening credentials?
"I try to help around the yard," Bernard said.
"I've been a member of Rotary for over 30 years and when I get the opportunity I just like to do these hands on projects," added longtime Pittsfield Rotary Club member Randy Johnson.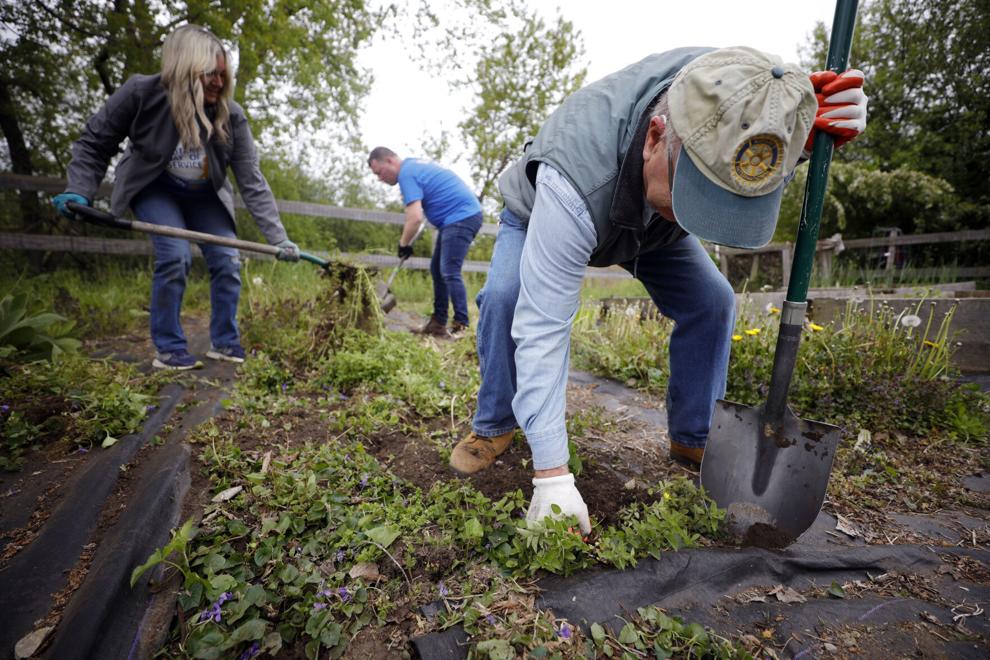 His job Saturday?
"A little bit of everything," Johnson said. "Actually, my task is to follow directions."
Marinaro was pleased with everyone in Pittsfield that participated.
"I'm inspired by today," he said. "Everybody's chipping in."