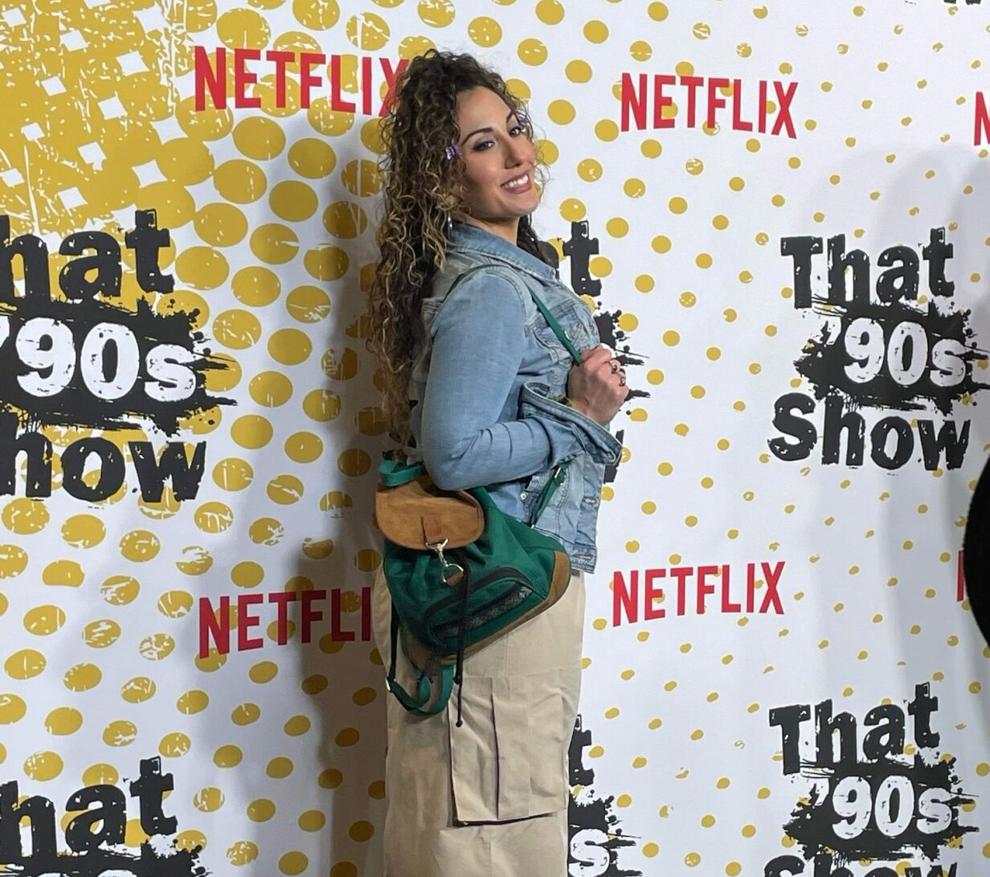 Green velvet. Khaki skirts. Jean jackets. Butterfly clips. Chokers. These were among the hottest fashion items in 1995.
But Nancy Putignano made her red carpet debut wearing exactly that last week.
It's all part of her niche on TikTok: nostalgia for the '90s and Y2K years. Her videos on the social media platform showcase a backlog of fashion items and accessories from the era, coupled with a chart-topping song from the year. Putignano has nearly 1.6 million likes on her most popular post, a POV of "getting dressed in 2003."
Most of the wardrobe comes from clothes that Putignano, 35, kept through the years — and in those threads, there's still a lot of sentiment.
"It's hard for me to part with them," Putignano said. "I think that's just the nostalgic part of me."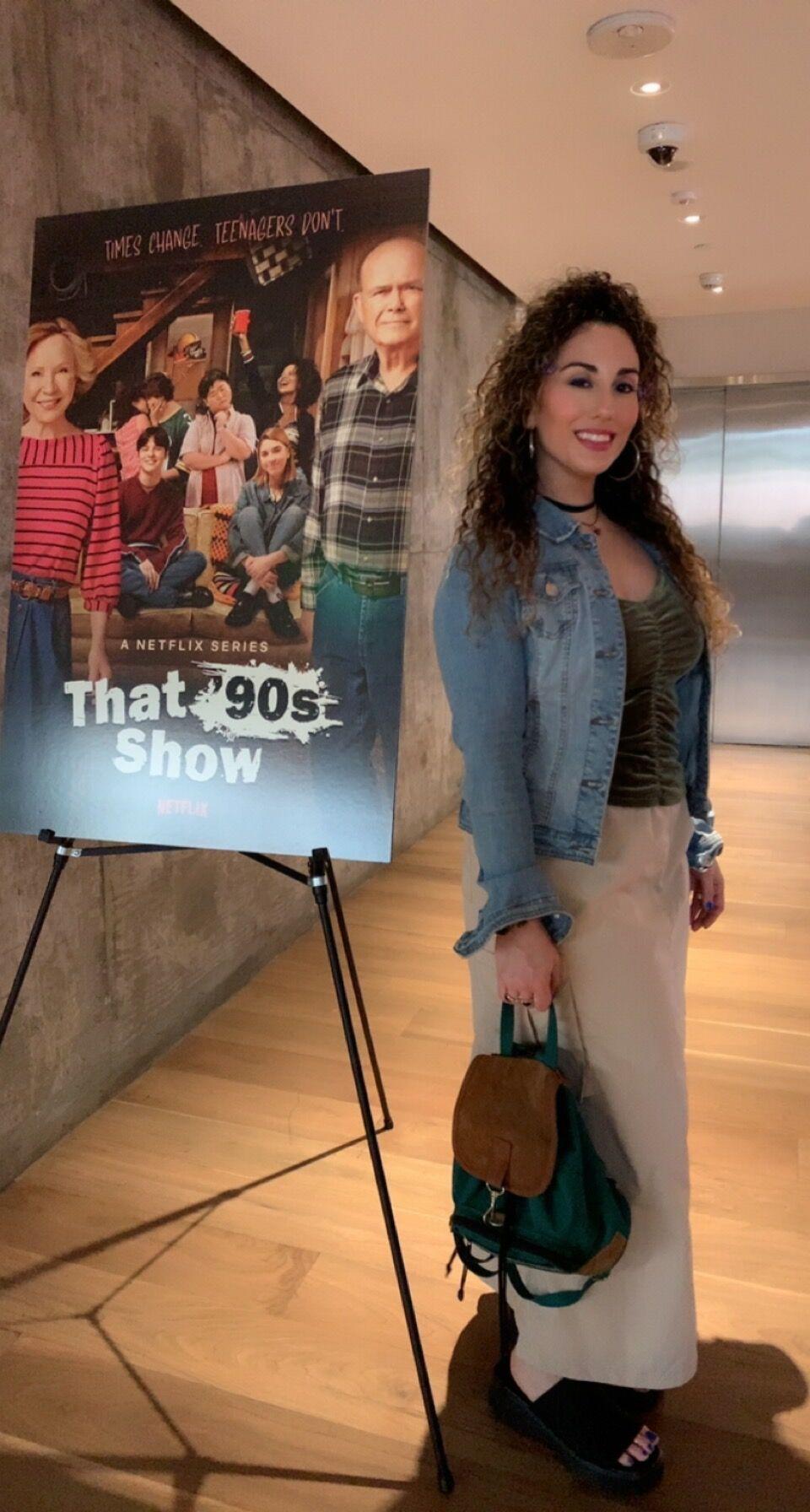 Putignano takes great care to recreate outfits authentic to the years she chooses to model, typically between 1995 and 2015, she said. She uses eBay to fill in gaps if she doesn't have something. She'll go to extra lengths to look up release dates on perfumes and accessories she includes to make sure it's accurate — but much of it just comes from having been there.
"Literally, a lot of it is just from my memory," she said.
The Netflix invitation
Putignano's nearly 348,000 followers on TikTok were enough to draw the attention of the team at Netflix, who extended an invitation to attend the premiere of "That '90s Show," a sequel series to the sitcom "That '70s Show" that aired in the early 2000s.
The original series chronicled a group of teenage friends growing up in Point Place, in Wisconsin, (a fictional suburb of Green Bay) navigating small-town living and the groovy times that accompanied the Ford administration. The sequel jumps ahead two decades and focuses on the daughter of Eric Forman, the first show's main character.
The show sees a few of its cast members reprising roles from the original series, including Debra Jo Rupp and Kurtwood Smith as Kitty and Red Forman. Rupp has performed previously at the Barrington Stage Company in productions of "Boca," "The Cake," "Dr. Ruth" and "All The Way."
Putignano, along with a group of fellow '90s influencers, was invited for an all-expense paid trip to the show's premiere, where she got to rub shoulders with cast members such as Wilmer Valderrama, who plays Fez in the series, and Laura Prepon, who portrays Donna Pinciotti.
She attended a screening for the first two episodes of the show after a photo shoot along with other influencers on the red carpet. Her hotel room had a clear view of the Hollywood sign, making the whole three-day trip surreal.
It was Putignano's first time in California. She was born in New York City and her family moved to Lenox when she was a baby. Since then, she bounced around the Berkshires along with her family's restaurant, now called Flo's Diner. She works as a cook there alongside her mother and sisters. She lives in Pittsfield with her two children.
Growing up in the area in the '90s and early aughts meant she spent most of her time at an institution that has since closed its doors: The Berkshire Mall. The mall rat days are a central part of that '90s nostalgia, she said.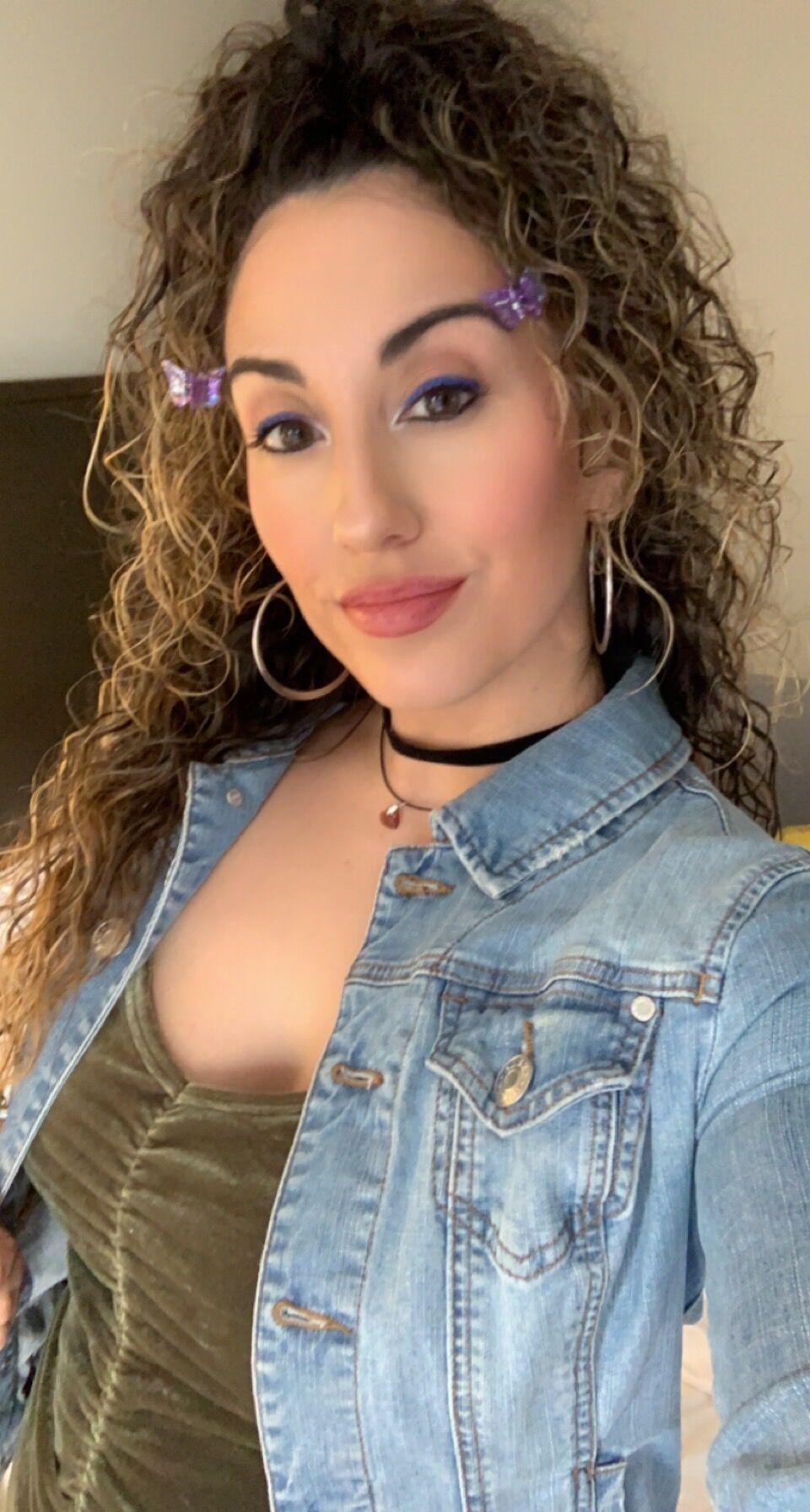 "Friday, Saturday it was the hangout spot," Putignano said. "You would get dressed up and hope you ran into your crush … it was just so fun because you'd see everyone you knew."
Throughout the country, kids and teens were doing the same at their shopping centers. Putignano believes her TikToks are popular because they have a deep connection for those who came of age in that era.
"There's always a comment that people say, like, 'We've all lived the same lives,'" Putignano said. "They say, 'Oh, I had that shirt, I had that perfume.' … I feel like we're just like one big family unit."
Putignano started the TikTok page in 2020 to keep busy during the pandemic, not imagining it would lead to a red carpet appearance and an audience that keeps growing. She's excited to see where it leads her next.
More than that, though, she finds it's a way to keep in touch with that time in her life — and a feeling of wanting that old thing back.
"When I look back on everything, I just had the greatest memories," Putignano said. "That includes holding on to the items I have. Just using it in the videos makes me feel so nostalgic. It takes you back to a good place — like a safe place. I think that resonates the same with everybody else."