PITTSFIELD — Sports will resume next month at Pittsfield's two high schools, but only if pandemic statistics don't blow the whistle.
The Pittsfield School Committee voted unanimously Wednesday to restore athletics after hearing a presentation by Jim Abel, the athletic director. Sports will pause if the schools halt in-person instruction.
"I'm actually pretty excited to be able to vote in favor of this," said Mayor Linda Tyer, who hailed sports as key to the health and well-being of young people.
All committee members backed the return of athletics, which comes with conditions. Students will be required to participate in an orientation laying down rules of the games, a hurdle set by Interim Superintendent Joseph Curtis.
"I think that's essential to ensure that those expectations are clearly conveyed," Curtis said.
Sports could begin again March 1 for Pittsfield High School and Taconic High School, the panel said, after the February school vacation.
If rising case numbers or higher COVID-19 test positivity rates halt in-person learning, then sports would go on hiatus as well, under the plan.
Meantime, student athletes who have participated in multiple sports have choices to make.
Due to changes put in place last year by the Massachusetts Interscholastic Athletic Association, some sports traditionally held in the fall will be played in the spring. Those seasons are known as Fall II sports, which was set to run from Feb. 22-April 25.
The Fall II was designed to end before the start of the spring sports season. Athletes are only allowed to play one sport per season. Both football and volleyball were determined to be high-risk sports for virus transmission — and were not allowed in the fall. But they are permitted for the Fall II season.
In Berkshire County, soccer was also classified as a Fall II sport. On top of that, some cross country and golf teams that did not compete in the fall can now play in the Fall II season.
Committee members Mark Brazeau and William Cameron spoke to a need to ensure that students who join are taking steps to avoid transmission of COVID-19. "We need to be diligent about it," Brazeau said.
Cameron, who made the panel's motion to restore athletics, said competing teams should be able to expect that Pittsfield athletes are doing all they can to avoid spreading the coronavirus. Testing would be key to that, Cameron said, to lend confidence that a participant is not an asymptomatic carrier.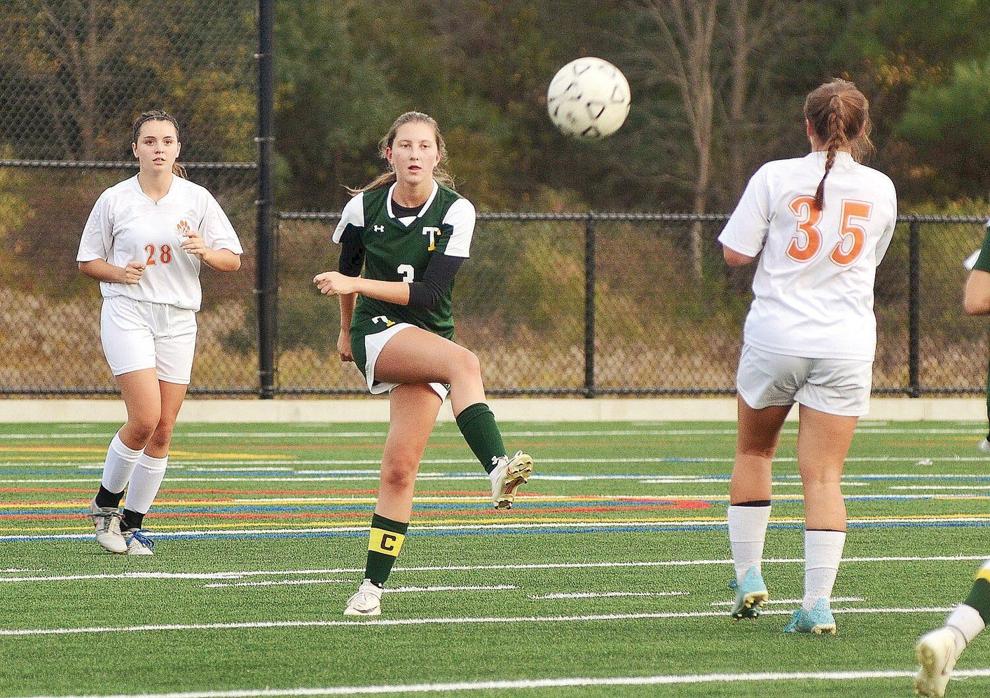 Maloney, Brown power Lee girls soccer team to win over Taconic (copy)
Taconic High School's Taea Bramer boots the ball past Lee's Caroline Maloney during the first half of a 2019 game held at Berkshire Community …
Abel said that roughly a half dozen other public school programs in Berkshire County have active athletics programs.
Though spectators would not be allowed to attend games, Abel said Pittsfield Community TV is willing to broadcast selected events.
Member Dennis Powell said he's watched some scholastic sports on an app on his phone. While parents and relatives may miss the opportunity to sit on the sidelines, that's a sacrifice worth making, officials said.
"We're really talking about making this for the kids," Powell said.
Earlier in the committee's meeting, two students urged officials to let them get back onto playing fields. Kieran Coscia said he was eager not only to return to in-person learning, but to sports.
"It's going to open a lot of doors," he said of school sports. "If we don't get to play, a lot of us are going to miss out on thousands of dollars in scholarships because of it."