PITTSFIELD — An expected guilty plea in the burning of a Biden-Harris campaign display has been postponed for one week.
The court postponed the hearing because of a scheduling conflict with Judge Paul Smyth, who has been handling the case, according to the District Attorney's Office. The defendant, Lonnie Durfee, is now scheduled to appear in Central Berkshire District Court on March 3.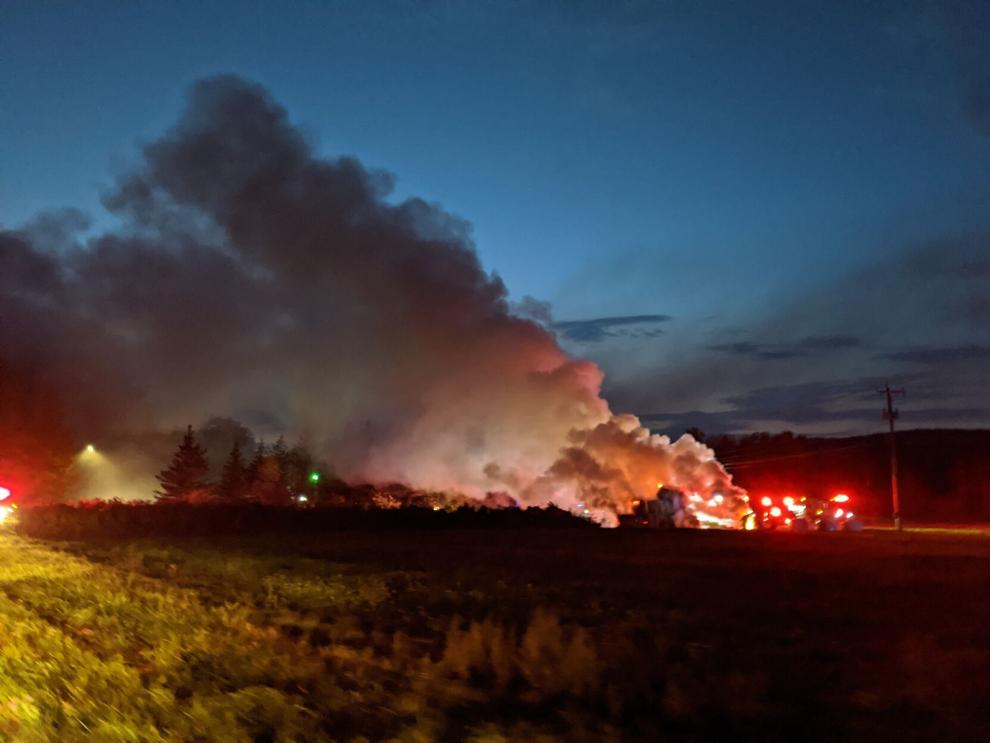 Durfee pleaded not guilty in October to the charge of burning personal property stemming from the Oct. 9 incident, when fire tore through a large display made of stacked plastic-wrapped hay bales that read "Biden-Harris 2020" at Holiday Brook Farm in Dalton.
Durfee confessed to setting the fire, law enforcement and his defense lawyer have said. Dalton police said Durfee, a supporter of former President Donald Trump, was and was deeply distrustful of the Democratic, and that he told others about his intentions in advance.
While prosecutors have argued Durfee's had shown an escalating pattern of "politically motivated burning" and posed a danger to the public, defense lawyer Robert Sullivan countered that Durfee, grieving and self-medicating with alcohol, had misdirected the anger he felt over the untimely death of his son a few months earlier.
Smyth ordered Durfee back to pretrial custody last month after prosecutors said traces of alcohol were detected by his monitor in violation of court orders.
It was the second time Smyth ordered Durfee held without the right to bail, however his October ruling was later overturned in superior court.