PITTSFIELD — The spate of gun violence that rattled the city this spring tracked with a larger, national trend in cities across the country, Police Chief Michael Wynn said Tuesday, during the City Council's first in-person meeting since March 2020.
"The city of Pittsfield is a destination for trafficking criminal guns; that's not a myth," Wynn said, adding that data from the federal Bureau of Alcohol, Tobacco, Firearms and Explosives supports his statement. "Guns are being purchased and stolen in other states and sold in other states, and they're ending up on the streets of Pittsfield."
But, the Pittsfield Police Department alone has a "limited ability to combat" gun trafficking, he said, and given its location on the outer reaches of the westernmost part of the state, it struggles to gain assistance from federal agencies.
"We have great relationships with our state police counterparts, but they have a limited footprint," he said. "What we do not have, and what we have never had because of our location on the western frontier, is the presence of federal agents."
But, Wynn said local police officials have reached out to various federal agencies, and amid a surge in gun violence this spring, they now are "paying attention" to Pittsfield. He spoke Tuesday alongside Mayor Linda Tyer in the City Council chambers, during a presentation about this spring's gun violence spike.
"We're seeing the same crime [and] gun violence swipe that they're seeing in Worcester, Boston, Fall River, New Bedford, and they understand that we need backup," he said. But, still, Wynn said, "We get undersold by our federal counterparts," whose closest divisional offices are in Springfield.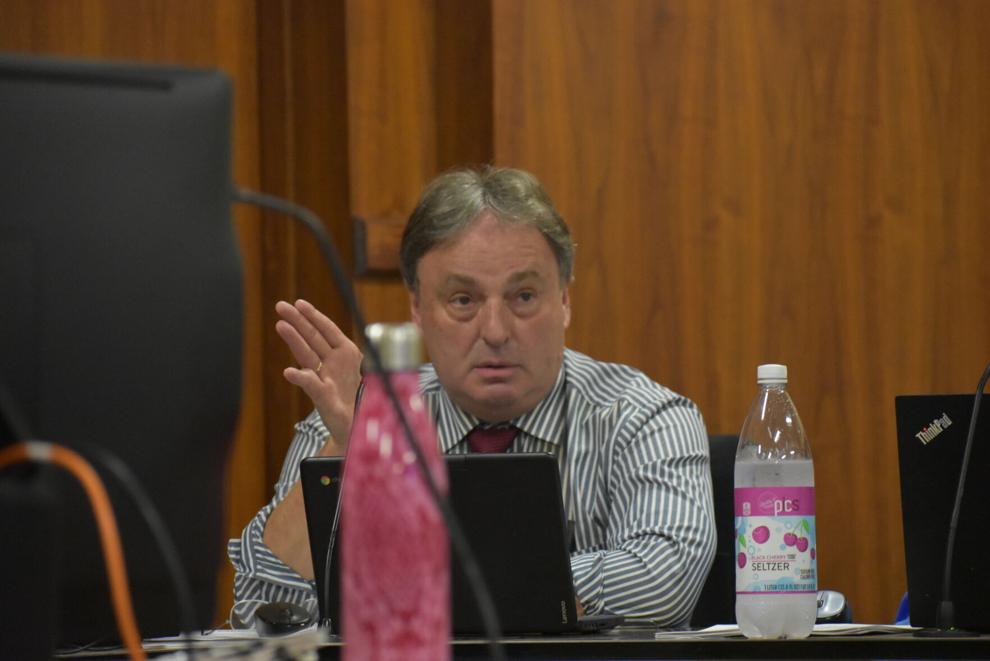 The presentation came in response to a petition that Councilor Chris Connell filed last month calling on the mayor to provide a plan for curbing gun violence, a measure the rest of the council supported unanimously.
Tyer noted more than a dozen community-based organizations that work in the realms of violence prevention, youth development, mental health, substance abuse and more, to which she said the city has directed over $825,000 during the past several years.
"I want to point out, as I did during our budget hearings, that Pittsfield is the only community that makes these specific targeted investments in our community partners. If the other Berkshire communities join this effort, it would be a force multiplier for our human service agencies who serve residents living in every Berkshire city and town," she said.
Successfully curbing violence "requires a commitment from the entire community," said Tyer, who along with Wynn called on residents to cooperate with and relay information to police, something that Tyer noted can be done anonymously amid concerns about safety.
Councilor Helen Moon asked about looping in the city's Health Department to examine violence prevention and the social determinants of violence, saying officials must strike a "fine balance" between enforcement and "allowing the neighborhoods to feel safe." Tyer said her administration has been "exploring" using some of its $32.4 million windfall from the federal American Rescue Plan Act to "beef up" the Health Department to support projects that address such disparities.
And in response to a question from Councilor Earl Persip III, Wynn said staffing levels within the Pittsfield Police Department are not the reason for this surge in shootings this spring.
"The staffing issue is not causing the gun violence; it's making it harder to target investigations," Wynn said.
There were 18 confirmed shootings from May 9 through the end of June, according to Wynn, causing three injuries, one of which was self-inflicted. Also, a man was shot and killed on North Street in April. Six people have been arrested in the shootings, and Wynn said additional criminal complaints against other potential defendants have been filed. There have not been any confirmed shootings in the city in July.
After the shootings, Wynn said the department retooled its staffing plan in order to increase patrols in the West Side and Morningside neighborhoods. Local officials also asked the state police to redeploy its Community Action Team — it patrols high-crime areas — back to Pittsfield from Springfield, where, he said, the state police team had been stationed "without notice to us."