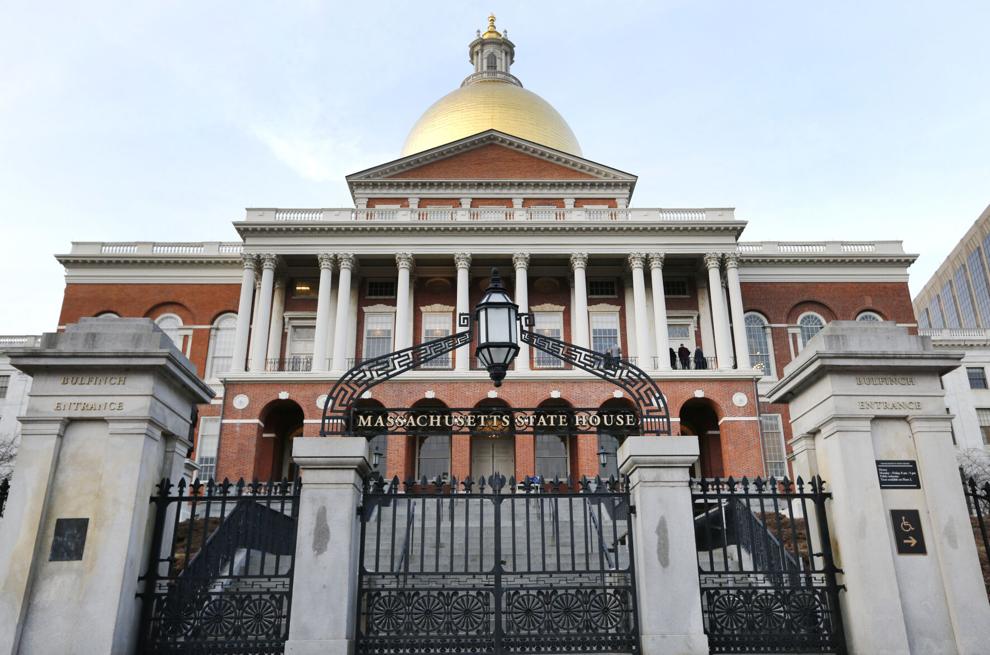 NORTH ADAMS — The Massachusetts Legislature's police reform bill heads to Gov. Charlie Baker without a veto-proof majority.
The bill, which a six-person conference committee released Monday, passed 28-12 in the Senate and 92-67 in the House, falling below the two-thirds approval needed to override a veto. Some Berkshires lawmakers believe there is a strong possibility that the Republican governor could send the bill back with amendments.
State Rep. William "Smitty" Pignatelli, D-Lenox, switched his vote to a "nay" Tuesday, after voting for the bill when it passed the House 93-66 in July, citing a quick turnaround between the release of the bill and the vote.
"To really sift through a 129-page report that had been negotiated the previous four months by six people, I would have loved more time," Pignatelli said. "I believe the governor will more than likely send it back anyway."
The bill's central provision is to create a Peace Officer Standards and Training (POST) commission to certify and decertify law enforcement officers, as well as standardize their training. The nine-member body would include three law enforcement officers and six civilians.
Although it resembles a certification system Baker proposed, the governor had backed a 14-member body with seven law enforcement officers and seven civilians. He has not commented on the bill's details after saying he was "glad the Legislature moved forward."
Massachusetts is one of six states without a certification system for police, according to the American Civil Liberties Union.
While police unions have criticized the bill, activists say the reforms long are overdue.
The Massachusetts Coalition of Police head said Tuesday that the bill serves to "punish police just for being police."
Jamarhl Crawford, a community organizer and writer who served on Boston's police reform task force this year, said the Legislature's response is "15, 20 years too late."
"The police, in their mind, they want the 'good old days.' That wasn't very good for us," said Crawford, who is Black, citing numerous cases of police violence.
Reps. John Barrett III, D-North Adams; Tricia Farley-Bouvier, D-Pittsfield; and Paul Mark, D-Peru, voted for the bill, as did state Sen. Adam Hinds, D-Pittsfield.
Barrett emphasized the standardization of training, citing a cadet's 1988 death at an Agawam police academy as the motivation for his efforts to reform training.
Timothy Shepard, of Pittsfield, died at age 25, after "stress training" resulted in the hospitalization of Shepard and 15 other cadets. The training regimen led to kidney ailments for half of the class of 50, according to a report from then-Attorney General James Shannon.
Barrett found difficulty changing "a system that just perpetuated itself."
"Thirty years ago, when I first advocated reform, it never happened," he said. "The same people who were responsible for the death of Timothy Shepard were then put back in charge of the training programs when they were revamped."
The conference committee worked out some differences between the House and Senate versions of the bill, including how they address "qualified immunity," a controversial doctrine that shields law enforcement officers from legal consequences for actions on the job.
While the Senate included heavier restrictions, the compromise includes the House's language, which would keep qualified immunity intact, except when the action in question results in decertification.
U.S. Rep. Ayanna Pressley and U.S. Sen. Elizabeth Warren previously had expressed support for the Senate's restriction of qualified immunity.
Barrett said he told House leaders he would "not support a bill that does not have qualified immunity."
The compromise does not include the Senate's limitation on police use of military-style weapons, its proposal to record all interactions between police and the public or its establishment of two funds to reinvest in communities heavily impacted by law enforcement, said Evan Horowitz, executive director of the Center for State Policy Analysis at Tufts University.
Hinds said he hoped legislation in future sessions could "fill some of those gaps," calling the bill a "first step."
"My hope is that we continue on the path towards achieving a just community where everyone feels safe," he said.
Farley-Bouvier also said she sees the bill, which she said "strikes a good balance," as a step in a larger process.
"We are putting processes in place to make sure there is accountability," she said. "There's still much work to do when it comes to making our police force stronger."
The bill included a House proposal, which the Senate lacked, to share past complaints against officers with the POST commission.
Language banning chokeholds and limiting tear gas and no-knock warrants, Horowitz said, remained similar to the previous versions.
The compromise bill included an amendment Pignatelli passed during House debate to include a police chief on the POST commission.
Pignatelli said he communicated with police chiefs Tuesday regarding their concerns with the bill.
"I think we should have been a little more methodical in engaging with the affected parties in this negotiation," he said. "In my district in the Berkshires, I would say 99.5 percent of police officers are there for the right reasons and doing a good job. Unfortunately, one bad apple can force us into reforming it for everybody."
Barrett said he shared Pignatelli's concern over the lack of time.
"I'm almost hopeful that the governor will return it with recommendations to make it a better bill," he said. "I do not believe that this bill is going to survive the governor."
If Baker sends the bill back, the Legislature could respond to his suggestions. In the case that no deal is reached, reform efforts would start over when the new session begins Jan. 6.