DALTON — The town of Dalton was justified in firing a longtime police officer for not doing enough on the November night in 2019 that a resident called to say he feared that a neighbor might hurt herself.
Nearly a year-and-a-half later, an arbitrator has upheld the town's decision to fire John Marley for failing to take steps that could have saved the young woman, Sherilyn Hayes. Marley did not go to her North Street apartment, despite reports that she had threatened to kill herself, wasn't answering her phone and wasn't coming to the door when others knocked. She was found to have died by suicide.
In a 29-page decision, Betty E. Waxman, the attorney chosen to arbitrate the case, finds that Marley violated police policy.
"The Grievant's conduct justifies the discipline imposed," she wrote of Marley, who was fired by the Select Board on May 14.
"Although the time of Ms. Hayes's death is not known, it is possible that if the Grievant had responded promptly to the call for a well-being check at 6:16 p.m., he might have saved her life," Waxman wrote in an opinion Thursday. "The Employer asserts that [Marley's] discharge was reasonable in light of the consequences of the Grievant's inaction, his omission of crucial facts in his police narrative, and the potential for his misconduct to shake public trust in the police."
Marley's attorney, Terence E. Coles, of the firm Pyle Rome Ehrenberg, did not respond Monday to a request for comment on the arbitrator's opinion. Coles represented Marley through the Dalton Police Patrol Officers Union, Local 906.
The union has 30 days to appeal the decision to the Superior Court.
After holding four days of hearings in late 2020 and early this year and reviewing thousands of pages of documents, Waxman faulted Marley for not trying to reach Hayes by phone or going in person to check on her welfare after a dispatcher received the neighbor's call Nov. 23, 2019.
Instead, she determined, Marley sought reasons not to respond, including by calling the woman's boyfriend, Kyle Nutting, and the neighbor, Tyler Hamilton.
"The Grievant's primary motivation was to protect Officer Nutting, not Ms. Hayes, even after Mr. Hamilton stated that he had already been to the Hayes residence and there was no response. … The Grievant lost precious moments looking for a direct instruction to go to the Hayes residence and failing that, a way to rationalize not going."
Waxman's review, conducted through the American Arbitration Association, will be paid for by the town and the police union that represented Marley. Each side was billed $9,600. The town of Dalton's costs in the Marley arbitration include fees from its attorney, Timothy D. Zessin, of KP Law.
The arbitrator's decision recaps the arguments put forward by Marley's attorney. That presentation echoed elements of Marley's defense before the Select Board last spring — that comments by Hamilton and Nutting left questions about the urgency of a response, that the call was a "domestic," and that the department would have been unjustified in forcibly entering the apartment.
Waxman dismissed those claims, finding that Marley's nonresponse, and his instruction to a junior colleague to stand by at the address, were motivated by a wish to prevent Nutting, a police officer in the town of Peru, from suffering any consequences. Hamilton had told Marley, according to the hearing record, that he was concerned that, as a police officer, Nutting's career could be hampered by his association with a "domestic" call to his address.
Reason for leave
The arbitrator's finding also reveals, for the first time publicly, why Marley was placed on paid administrative leave Feb. 25, 2020.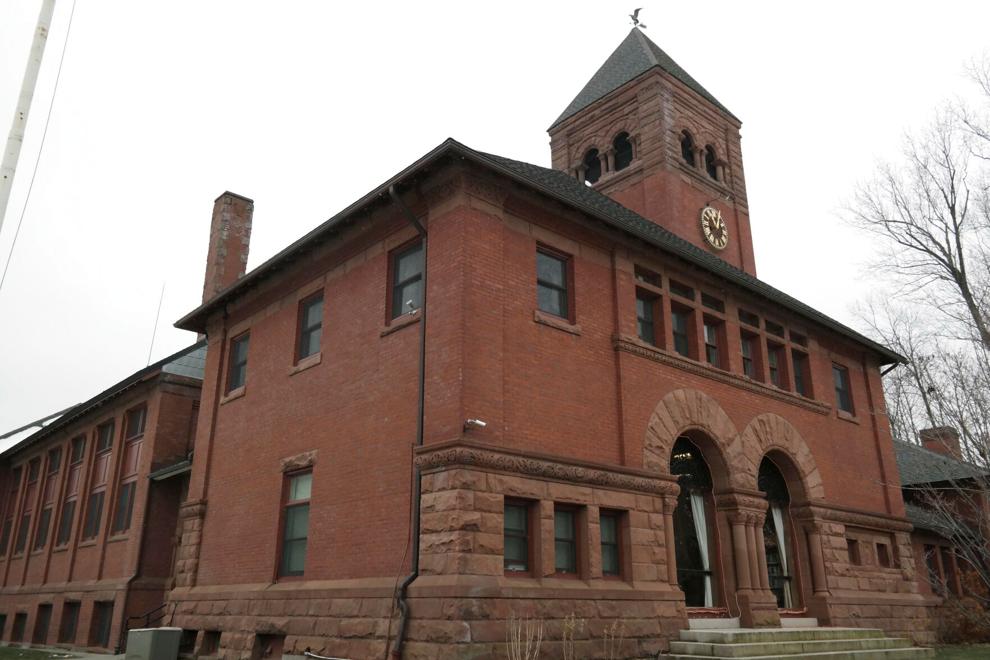 Two days before, she writes, Marley had spoken to fellow officers about a newly initiated investigation into the department's response to the Nov. 23, 2019, call. In January 2020, the town hired Alfred Donovan, a former Tewksbury Police chief, to conduct a probe.
On Feb. 21, 2020, Donovan had interviewed officer Bustin Buzzella, who provided the investigator with a copy of an email laying out the department's responsibility when answering domestic calls and well-being checks where a law enforcement officer is an involved party. That document, termed the "Goonan email," compels officers to respond just as they would in any other domestic case.
At a shift change, Marley questioned Buzzella about the outside reviews taking place. Marley told Buzzella and others present that he already had been cleared of wrongdoing by Chief Jeffrey E. Coe. And, according to hearing testimony, Marley said the probes were bad for the department, demanded greater union involvement, were affecting morale and camaraderie and were harmful to Coe.
What Marley said to officers, Waxman wrote, was seen by the town as an "attempt to interfere with the investigation into his conduct by engaging in intimidating and threatening conduct towards other police officers."
Marley's attorney argued that his client was engaged "in protected, nonharassing speech" in his role as the local police union's vice president.
On another front, a financial one, Marley's case claimed that the paid administrative leave prevented him from being able to be paid for overtime and private-duty details. Each week, he said, the leave was costing him 20 to 40 hours of overtime or details — money that a favorable ruling in arbitration could restore.
Marley had filed a grievance over the leave two days after it began. The town denied the grievance April 23.
Among those who testified at the hearings in Marley's support were Coe, the former chief who left this job in July, in part because of fallout from the November 2019 call, and Sgt. Christopher Furlong, a current member of the force.
Both had offered opinions in Marley's defense at the officer's initial hearings before the Select Board.
Furlong told the arbitrator that Marley was justified in seeking more evidence of a domestic dispute from Hamilton and Nutting and, after a conversation with Hamilton, "verifying that somebody would go to the residence to check on Ms. Hayes."
"According to Sergeant Furlong, it is not uncommon for people to say they want to die but that doesn't mean they intend to kill themselves and that such statements should not be pursued by police unless more information is provided," Waxman wrote.
But, Waxman said police policy manuals allow officers to enter a home without a warrant "to determine if assistance is needed even if the entry lacks probable cause." In her opinion, she concludes that Marley had more than enough reason to believe that Hayes was in jeopardy.
Marley didn't go inside the North Street apartment until after 7 that night, after a call came that Hayes had been found unresponsive. When he arrived, people were performing CPR. Marley himself continued the unsuccessful effort to revive Hayes.