NORTH ADAMS — The economic impact of the coronavirus pandemic has put nearly 1 in 4 Berkshire County children at risk of hunger, but observers see more federal money for parents as a win for children's nutrition.
President Joe Biden has said the $1.9 trillion COVID relief plan he is expected to sign this week would cut child poverty in half, a claim that researchers have echoed.
Locally, there is hope that the extra money will stem the tide of rising food insecurity among children, in addition to meeting needs related to housing, heat and electricity.
"I think [the relief payments] will really help families, but it's not a long-term fix," said Michelle Derr, director of the Berkshire South Women, Infants and Children (WIC) program for Community Health Programs in Great Barrington.
"What's happened is, people are behind on their rent, their bills," Derr said. "They're in pretty deep, so, food is still an issue, and it's going to be for a long time because of the underlying joblessness."
During the pandemic, more child-friendly options — turkey sandwiches, for example — have made their way onto the menus at the Berkshire Food Project, a free meal site in North Adams.
"In normal times, kids are at school at lunchtime, so, they haven't been a big focus of ours," said Kim McMann, the director of the free meal site.
While local schools have adapted to continue providing free meals, the Berkshire Food Project has served an increasing number of families of five or six — which McMann takes to mean it is serving more children.
Even when children eat, nutrition can suffer if parents with limited budgets can afford only meals that are "calorie-dense but nutritionally poor," said Pete Gazzillo, director of nutritional health at Berkshire Health Systems.
"We actually see a phenomenon that happens where you have a child that's obese but malnourished," Gazzillo said. "Some of our areas in Berkshire County are considered food deserts, which mean they don't really have any walkable access to healthy foods."
Economic roots
Food insecurity has roots in long-term economic inequalities, local observers say, although the pandemic has brought on a crisis of greater proportions.
In 2018, the most recent year for which Feeding America conducted a full-on study of child food insecurity, 13.8 percent of children in Berkshire County were estimated to be food insecure, the second-highest rate of any Massachusetts county after Hampden County.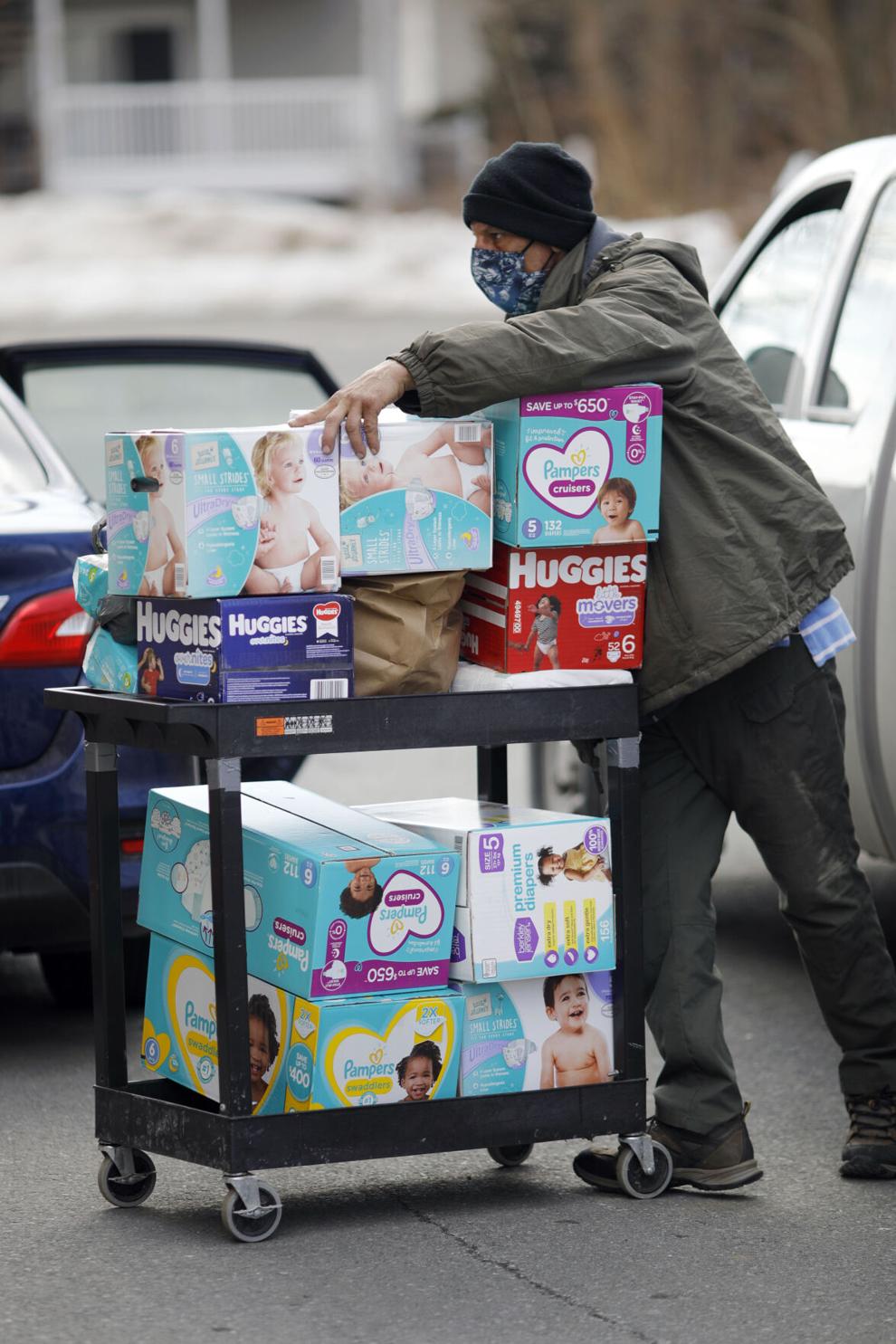 During the pandemic, though, Feeding America projects that 23.9 percent of Berkshire County children are food insecure.
The economic disadvantages single mothers face, for instance, make food insecurity especially common among their children.
Relief money will mean tangible benefits for millions of children of millions of parents, but inequalities likely will persist, said Christina Maxwell, director of programs for the Food Bank of Western Massachusetts.
"Women are still going to make less money than men; they're going to be more likely to work part time and more likely to have to take time off for child care," Maxwell said. "Especially with kids out of school, it's been a disaster for women's employment, and obviously, that means fewer funds available."
Moreover, the U.S. typically provides less aid to parents than other wealthy nations. The 0.6 percent of gross domestic product that the U.S. spent on family benefits in 2019 ranked second to last among the 38 Organization for Economic Cooperation and Development nations, according to the OECD.
Locally, the decadeslong shift to a tourism-based economy also might contribute to seasonal unemployment, resulting in greater hunger. And transportation gaps associated with low population density and low investment make it more difficult for people to access not only food, but also jobs that could help them pay for food.
"We've shifted from a pretty strong base of engineering jobs to many more service industry jobs and more farm-type jobs, which don't necessarily pay all year round," Gazzillo said. "And I think that we've seen a switch in what types of insurance we see in the county, and we certainly are weighted very heavily in Medicare and Medicaid."
Focus on nutrition
Especially in Southern Berkshire County, the emergency food providers have teamed up with local farms and grocery stores to provide more healthy options to people in need.
"We have definitely emphasized fresh fruits and vegetables," said Mary Feuer, assistant director of Berkshire South WIC. "We're helping farmers sell produce, and we're helping food-insecure people."
WIC programs seek, in part, to fill children's nutritional gaps, such as needs for calcium, protein and vitamin C, said Susan Antil, director of Berkshire North WIC.
More food pantries have begun to deliver during the pandemic, a development that some say bodes well for people without access to transportation.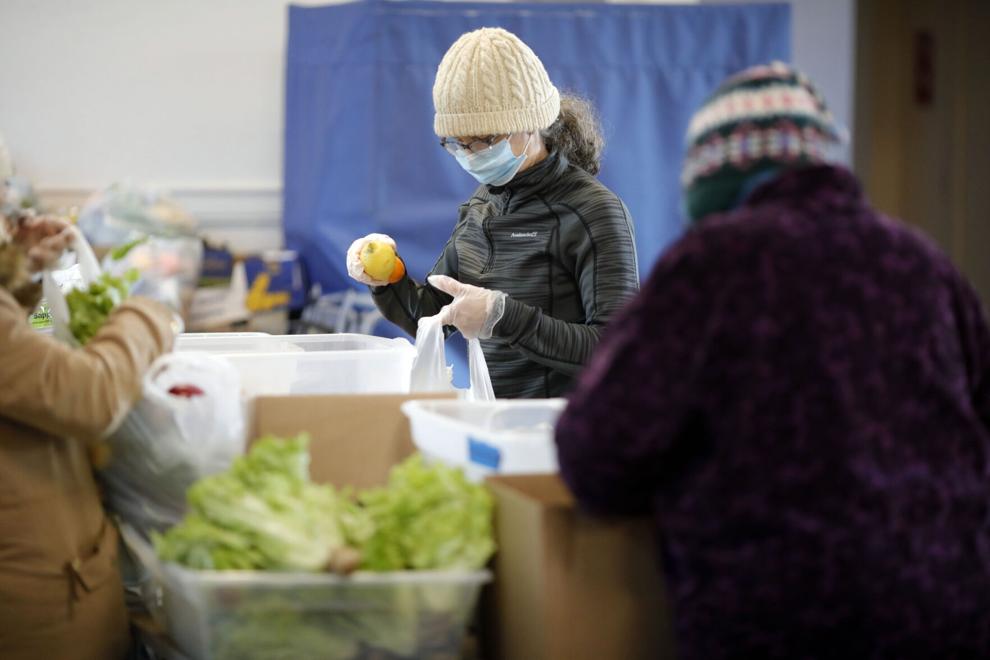 Long-term goals for the food network include continuing to expand translation services, and the People's Pantry in Great Barrington offers an example to follow, said Morgan Ovitsky, coordinator of Be Well Berkshires.
"They have a Spanish-speaking translator on-site so the immigrant population feels comfortable going to the food pantry knowing that they will be able to communicate," Ovitsky said. "Along with that, another long-term issue is the lack of availability of culturally appropriate foods."
In the Legislature, support is growing for legislation that would provide universal school meals without requiring parents to sign up for them. Boston public schools already provide universal free meals.
A "breakfast after the bell" law, passed last year, soon will require schools to serve breakfast after the start of the school day.
In addition, while the relief plan covers just this year, Democratic leaders have said they want to make the expansion to the child tax credit permanent.
"It's all helpful, even if it only lasts for a few months, but making it permanent would certainly help a lot more," Maxwell said. "If you can throw as much as you can at the problem, it's all going to help a little bit."