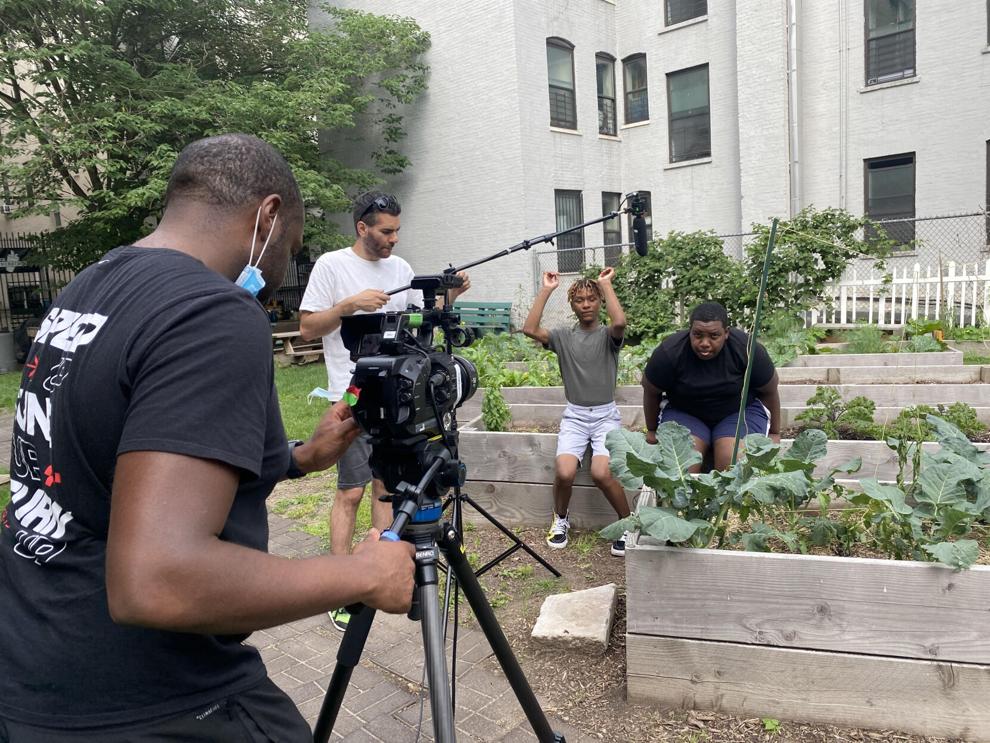 STOCKBRIDGE — Katherine Morris, the primary mover behind a music video poised to go viral, talks about the tangle of details that led last week to an invitation to the White House.
"OK, where do we begin?" she says, sitting on a couch at her Stockbridge home, her elbows to her knees.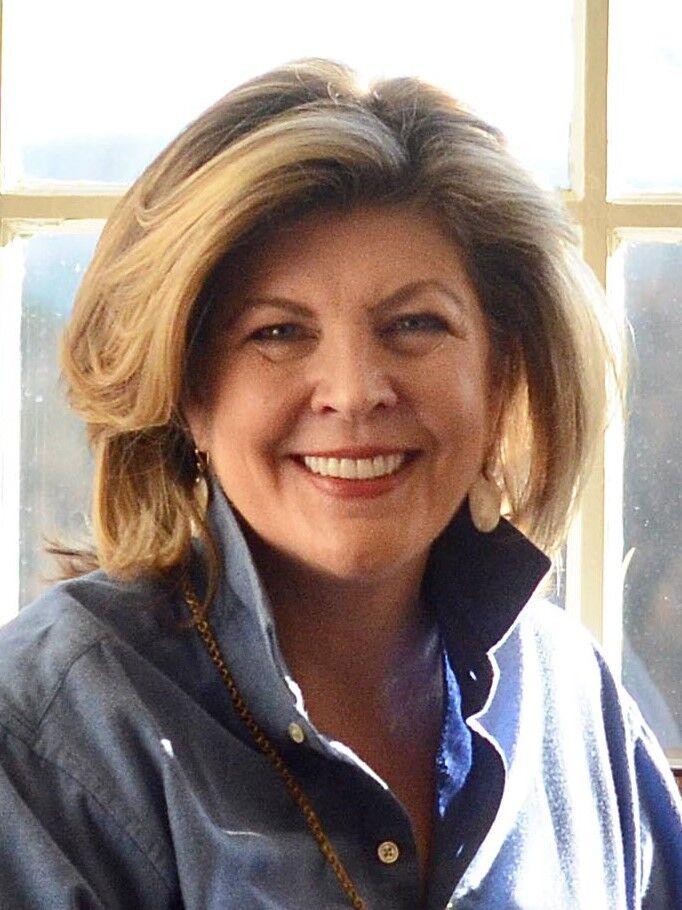 This is the Kate Morris of the John C. & Katherine M. Morris Foundation Inc., the financial engine and collective oomph behind many charitable causes, and yet even she seems awestruck by the turn of events.
The details include a brilliant filmmaker who said yes, a legendary songwriter who gave her blessings and more, and emotionally struggling young people from sea to shining sea who stepped up and sang, some shyly, others unrestrainedly, as if their very lives depended upon it.
In a roundabout way, Lady Gaga and the documentary filmmaker Ken Burns fit into all this, too. And Dalton Delan, who writes a column for The Eagle. And Kelley Vickery, the founder of the Berkshire International Film Festival.
Morris' historic carriage barn that burned to the ground two years ago also fits into this. And her need to do something — something! — at a time when so many beautiful things, so many beautiful, fearful souls, had been giving way under stress.
Simply, this old world was getting her down.
'Seedling of an idea'
Morris, who is married to Eagle co-owner Hans Morris, can trace things back to April 2020, because how could she forget? That was the month her beautiful barn was destroyed in an accidental fire. That was the month the malaise had set in for her and so many others.
By then, the pandemic was altering life as we know it. By then, our nation's political rifts had calcified into a rinky-dink carnival of daily degradations.
To compound matters, Morris had been reading article after article of the drastic increase in the suicide rate in recent years, especially within the young community.
"Like, we're talking about even pre-teens," she said.
She was here in Stockbridge, watching the news, absorbing more mad tidings, when, for whatever reason, a song she had always loved came to mind. With it came a "seedling of an idea" that she suspected might be too big to properly pull off.
The song was "Up on the Roof," first made famous by The Drifters in the early 1960s and then later, in a more pleading, prayerful, plaintive rendition, by James Taylor in the late 1970s.
Morris looked up the lyrics:
When this old world starts getting me down …
Yes, that song.
Then she called her friend Kelley Vickery to commiserate and to pose a question: Would it be crazy to try to make a professional, uplifting public service announcement using this song, sung by young people, particularly to address and counteract a mental health crisis?
"I don't think that's crazy," Vickery told her.
And then everything quickly began falling into place.
'I'm in'
Within days, as if ordained by the heavens, Richard Kaufman, the Philly-born, Los Angeles-marinated Emmy-nominated producer and documentarian, happened to call Morris to give her an update on his most recent film, "The Lost Weekend: A Love Story," about John Lennon's 18-month romance with May Pang in the 1970s. Morris and her husband had invested in the film.
During this phone conversation, Morris let slip with Kaufman her "crazy idea."
"And he goes, 'Let me think about it. I'll call you back,'" Morris recalls. "He called me back in 15 minutes and said, 'I'm in.'"
A production team was assembled, Zoom calls were had, Morris became executive producer, storyboards created, and Morris kept her rallying cry to a bare minimum: "Let's do something to lift people up."
Three key matters had to be addressed. They would have to secure the rights to use the song "Up on the Roof." They would have to find young performers. And they would have to pair up with the right charity toward which to direct their efforts.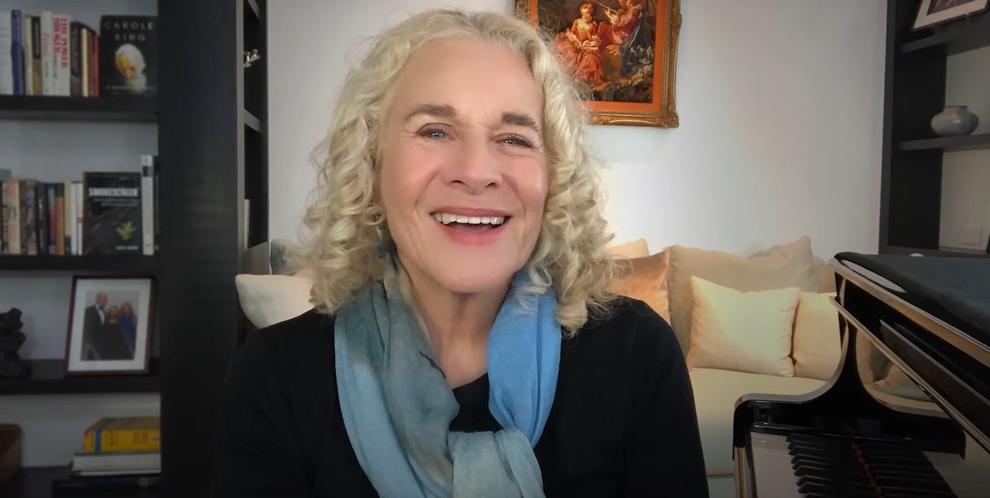 Though written by Carole King and Gerry Goffin, "Up on the Roof" is owned by Sony. Morris figured the best way to Sony would probably be through Carole King. And wouldn't you know it: The best way to Carole King turned out to be May Pang, the subject of Kaufman's film. Pang is friends with Carole King's daughter, Sherry Goffin Kondor.
And so it was that the butterflies in Morris' stomach gathered to fly in formation. This thing took off.
Carole King loved the idea. Not only that, though famously reclusive, she agreed to be filmed giving an intro. On top of that, for a reasonable price that is not to be mentioned, Sony agreed to grant use of the song.
All the while, scouring TikTok, Instagram and YouTube, Morris and her team sought out young people who might be a good fit. "Good fit" meant people struggling for footing in this world and in need of a song to sing.
They weren't difficult to find.
'A crisis right now'
The National Alliance on Mental Illness (NAMI) reports that about 11 percent of young adults (ages 18-25) report they've had suicidal thoughts, and about 1 to 2 percent report a suicide attempt during the prior year. The suicide prevention and awareness group Find Your Anchor says that in the U.S., there is a suicide every 13.7 minutes and that suicide is the third leading cause of death for Americans between the ages of 15 and 24.
Morris and her team found Sophie Ryan, 9, a scene-stealer who suffers from the effects of a brain tumor. She and her parents, Tracy and Josh, appear with her in the video singing lines from the song at a park near their home in Sherman Oaks, Calif.
"Kids are afraid to go to school nowadays because of gun violence," Tracy Ryan told The Eagle. "The suicide rates are climbing. It is absolutely necessary that we have more funding for mental illness, that we have more conversations around it, and we stop looking at this as a topic that's taboo.
"If you can put messages in front of people like this PSA showing, 'Hey, you know what? There are people out there who care about you, and here's access to even more people who can guide you on this otherwise very difficult path,' I just think it's so important," she said.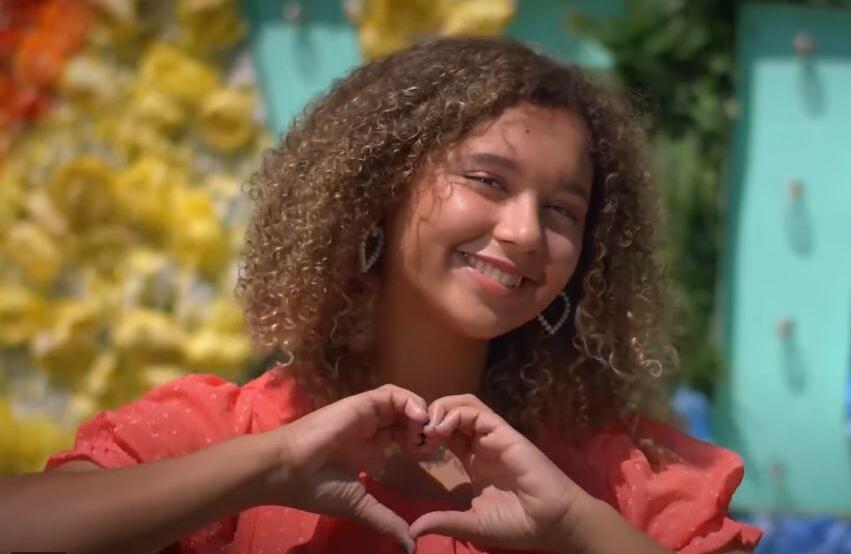 Morris and her team also found Halo Diamond Cole, now 15, of Los Angeles.
"Mental health problems are just everywhere," Halo told The Eagle. She sounded exasperated. In the video, she's filmed in her neighborhood making a heart shape with her hands and declaring, "This is for love."
Morris and her team found the New York City performer Wesley Ryan, 31.
"I have struggled with anxiety and depression my entire life," Ryan told The Eagle. "Like in middle school, I would physically get sick every morning because I didn't want to go to school. I was being made fun of for being queer. When you're alienated and so alone in these dark times, just knowing somebody is on the other side of that can be, you know, honestly the difference between life and death."
'I was crying'
In addition to New York and California, young people were filmed in Washington, D.C., Louisiana, Iowa, Tennessee, Georgia, North Carolina, Alaska and Hawaii.
By the way: The crew and performers did all this work for almost nothing. The goodwill, in turn, radiated throughout the complicated, cross-country production.
"So many of the places we filmed we were told were impossible, like, 'That's not going to happen,'" said Amanda Sherman, a Los Angeles-based attorney and producer of the video.
"Yeah, in Nashville," Kaufman said.
"Yes, we filmed at an extremely famous Nashville bar restaurant called Acme," Sherman said, "and I was told, 'Oh, you're going to have to pay them so much money to let you do this.' We didn't pay anything. They just let us do it.
"I think the reason why we didn't have to pay anything for any of these locations and why we were able to pull this off," Sherman said, "is because every single person is understanding why we're doing this — because every single person has been touched in some way by mental health and struggles that people are having."
(Video not loading? Click here.)
The result: an uplifting anthem that Morris hopes will raise $1 million. The money will go to the charity Find Your Anchor, which she chose based on the recommendation of Lady Gaga's Born This Way Foundation.
"It's all been a pinch-me moment," says Morris. "I mean, I was crying, thanking everyone, because they just gave their time and their talent and their hearts and souls."
In the video, filmed last summer and posted for public viewing in June, each of the young performers sings a segment of "Up on the Roof." The sights and sounds are seamlessly strung together and bookended by an intro with Carole King and an outro that points to Find Your Anchor, which has its own passionate-to-the-point-of-ungovernable origin story.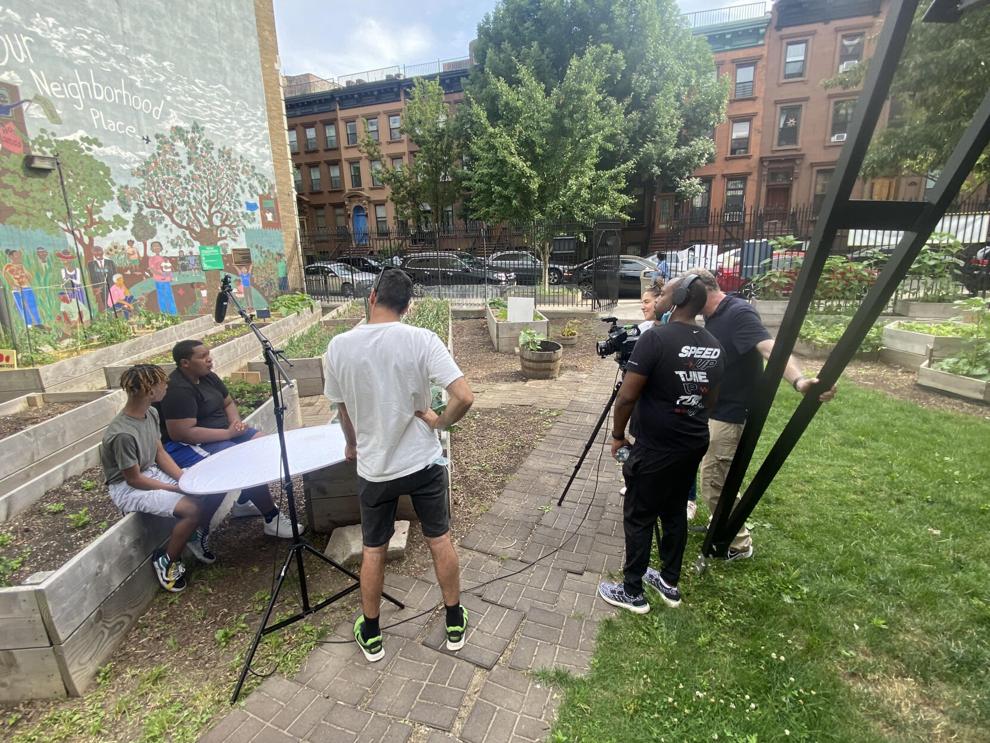 Kaufman has a story to share. "It's going to flip you out," he said.
He recalled he was in a Zoom call related to the PSA's launch, when he checked his email and learned that a dear friend had committed suicide.
"I remember just saying, 'My best friend just committed suicide and I have to get off this Zoom,' and then I just, you know, uncharacteristically, I started to cry — in the Zoom call."
For him, this served as further confirmation he was working on the right project.
To the White House
As to that tangle of details, here are a few more that Morris still marvels over.
"This is where it really gets weird," she said.
Turns out a columnist for The Eagle, Dalton Delan, had been a longtime executive vice president and chief programming officer of the famed public broadcasting station WETA, in Washington, D.C. Before leaving in 2019 to found the media company One Mind, Delan helped launch Well Beings, a national campaign that seeks to demystify and destigmatize physical and mental health through storytelling.
He also helped spearhead what became his friend Ken Burns' most recent documentary, an unfiltered look at the youth mental health crisis called "Hiding in Plain Sight: Youth Mental Illness," which debuted June 27 and 28 on PBS.
With Well Beings' assistance — or insistence — the "Up on the Roof" PSA was featured earlier this month as part of NAMI's virtual "NAMICon 2022," one of the nation's largest gatherings of leaders and advocates in the mental health community.
That provided the public exposure for which Morris and her team had longed. Incidentally, it was Delan who arranged a White House screening of the Burns' documentary June 23, and that's how the White House invitations came about for Morris.
She was honored. Still, she demurred, instead giving her tickets for the screening to someone who would most appreciate them: her newest friend, Ali Borowsky, the 31-year-old founder of Finding Your Anchor.
Borowski first attempted suicide in eighth grade. She last attempted suicide five years ago, before she devoted herself to finding a better way to address suicide prevention than the cold, clinical experiences she had endured.
A graphic designer, she put together what has become Find Your Anchor's signature little blue boxes. Packed with various materials designed to inspire, comfort and offer support, the boxes are intended to be left in public places or given as gifts to those in despair.
To date, 38,000 boxes have made their way around the world.
"In the height of my darkness, my fundamental core belief was that nobody would care if I was gone," Borowsky said in a phone interview from her home in Orange County, Calif. "So, I wanted to create something that shows you that a stranger cares about you. If you know that a stranger cares about you, maybe you won't find it so hard to believe that your friends and family do as well."
Before First Lady Jill Biden addressed the crowd June 23, a Thursday, in the East Room, before Ken Burns introduced his new documentary, before Borowsky and her fiancée, Morgan, felt at ease enough to wander the White House taking photos of their little blue boxes beside historical portraits of Abe Lincoln and Jacqueline Kennedy, the couple stepped across the threshold of The People's House, two nervous wrecks.
A uniformed officer had the good sense to approach them.
"Hello," she said to the couple. "Welcome to the White House."
"Oh, my God," Borowsky said.
Editor's note: Amanda Sherman's title has been corrected. A paragraph that referred to compensation for the project's crew and performers has been updated.