A six-month state project to upgrade the Berkshire Line railroad tracks in Great Barrington and Stockbridge began Thursday.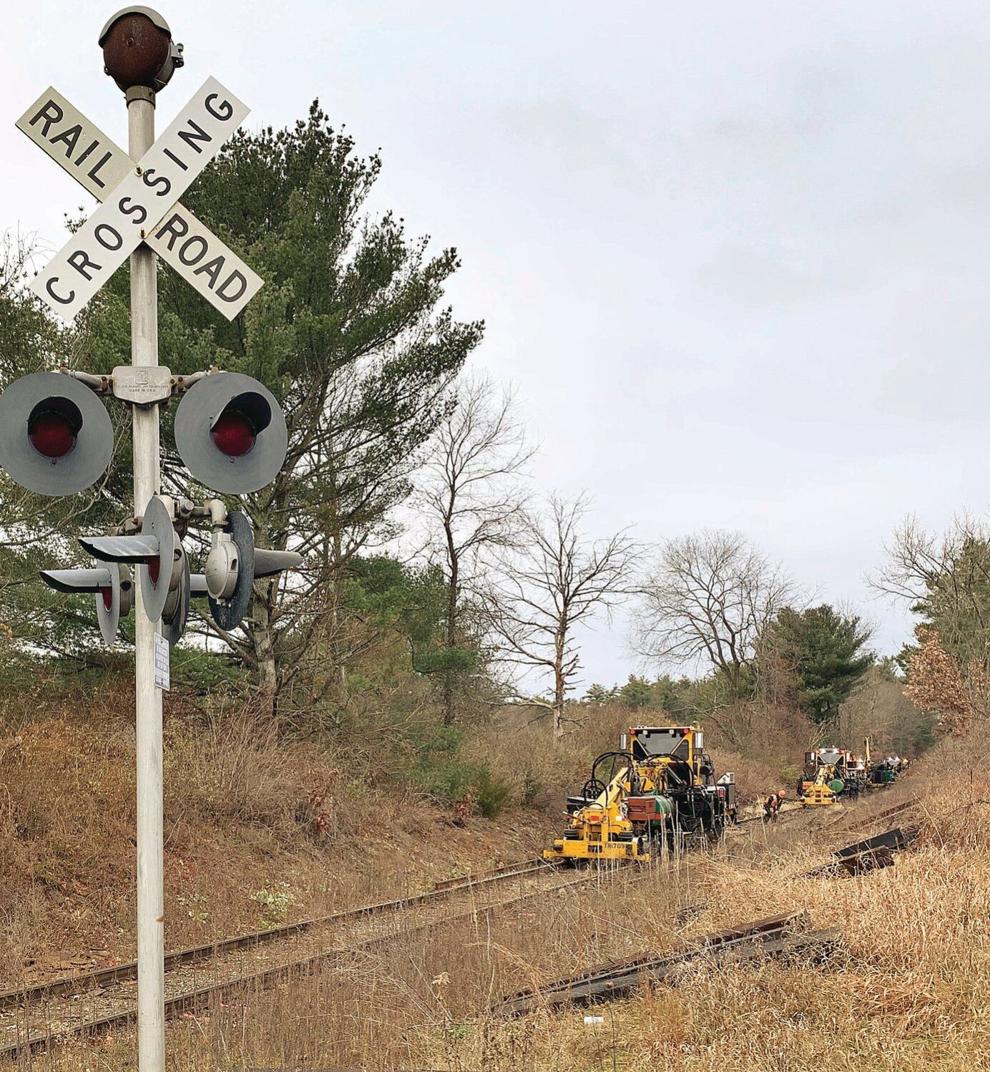 The second phase of the ongoing project includes installation of 7 miles of jointed, continuously welded rail in Great Barrington, replacement of turnout switches, reconstruction of private crossings, as well as bridge repair and replacement operations, according to a Massachusetts Department of Transportation announcement. The work also involves a bridge replacement in the village of Housatonic.
The 37-mile state-owned rail line, formerly the Housatonic Railroad, was purchased by MassDOT in July 2014.
The work mostly will be in the daytime, with some overnight activity during bridge repair.
Improvements in Great Barrington include:
• Several private railroad crossings will be replaced parallel to North Plain Road and Van Deusenville Road, requiring short closures for each crossing.
• The railroad bridge in Housatonic near the driveway entrance of 430 Park St. North will be replaced and the abutment repaired. The scheduled replacement of the bridge superstructure is expected to be completed by next Tuesday.
Although there will be no construction work on public roads or rights of way in Great Barrington, reconstruction of the track in the area of Rising Siding is adjacent to Van Deusenville Road.
MassDOT's contractor will coordinate construction work with adjacent residents, business owners, and police and fire department officials. Police details will be on-site as needed. The planned railroad construction work is scheduled to be completed in December.
In Stockbridge, the project includes replacement of 6 miles of jointed rail, as well as rebuilding of the Furnace Road railroad crossing, including some overnight work. Emergency vehicles will have access as needed. The crossing is to be completely closed to roadway traffic from 7 p.m. Friday through 7 a.m. June 26.
Furnace Road crossing construction work June 26 and June 27 will include temporary traffic lane closures. The crossing will be paved June 28.
Traffic maintenance will be coordinated among the contractor and the Stockbridge police and fire departments. Police details will be on-site to support temporary lane and road closures.