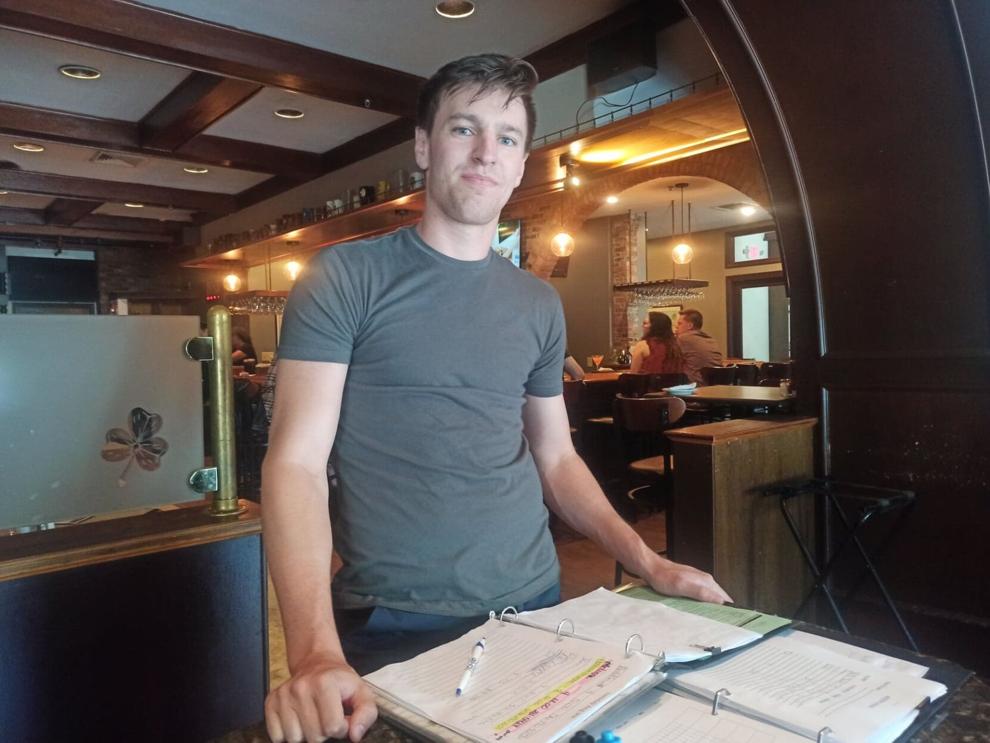 PITTSFIELD — As hot as it was outdoors the past week, spare a thought for your local kitchen staff.
Hot stoves, little airflow, crowded stations and constant work all conspire to make a restaurant's kitchen 20 to 30 degrees hotter than the front-of-house area. And with temperatures close to or over 90 degrees this past week, working conditions are becoming unbearable in many kitchens.
And it's not just this past hot spell. Since the first day of summer, Pittsfield Municipal Airport has recorded temperatures above 90 degrees seven times. At least three local restaurants have had to close early, or not open at all, in recent days.
The forecast through the weekend for Pittsfield calls for temperatures only in the high 70s.
But for the past three weeks, Joe's Diner in Lee has been closing at 2 p.m. — six hours earlier than normal – after its air conditioner broke down and two replacements failed to work.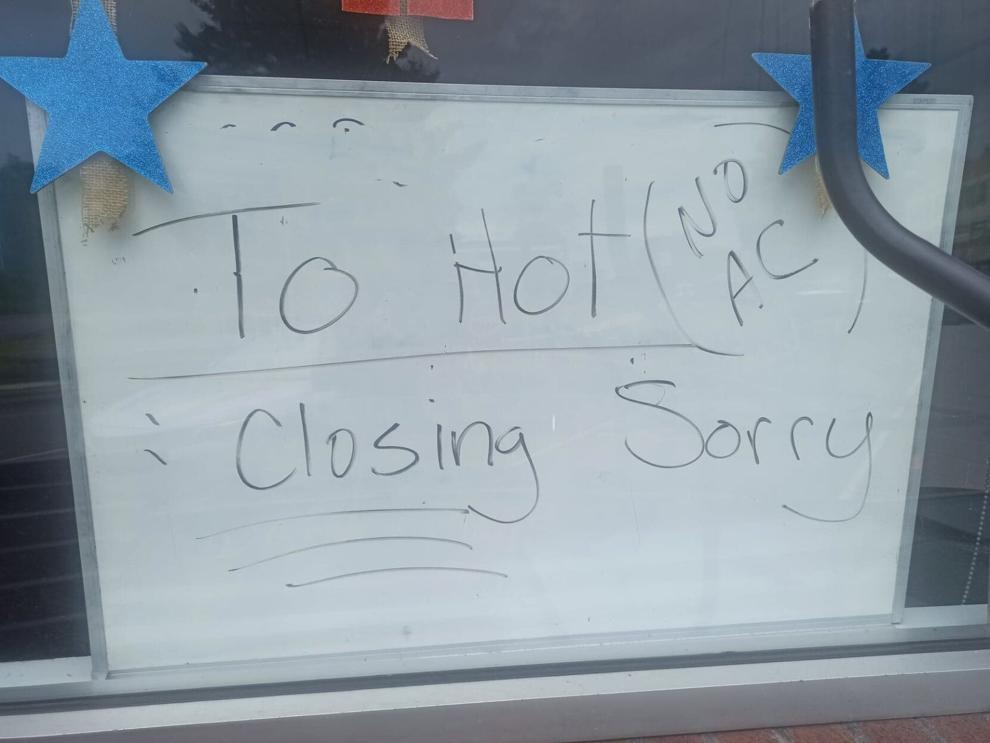 "A lot of people walk out because it is too hot. I don't even want to be there sometimes, it's so hot," said owner Heather Earle, noting that even she struggles to beat the heat. "I manage because I own it. I have to do it. We just suck it up and deal with it till two o'clock."
Sometimes staying open just till 2 p.m. is too long.
"Today we had an employee that was getting a little lightheaded, so that's why we closed a little earlier," she said. "Some get migraines from it. But they know that ain't my fault."
Even though the restaurant is finally getting an air conditioner on Friday — the fourth one this summer — Earle isn't sure it will help make the kitchen more bearable.
"If we have to run all the fryers and the ovens, I don't think it would make much difference," she said. "It would have to be a big unit. [The diner is] an old building so it doesn't have [enough] power," she said.
If future summers get even warmer, Earle is considering not opening in the evenings.
In Pittsfield, the East Side Cafe had to close last weekend, as well as the weekend of July 22.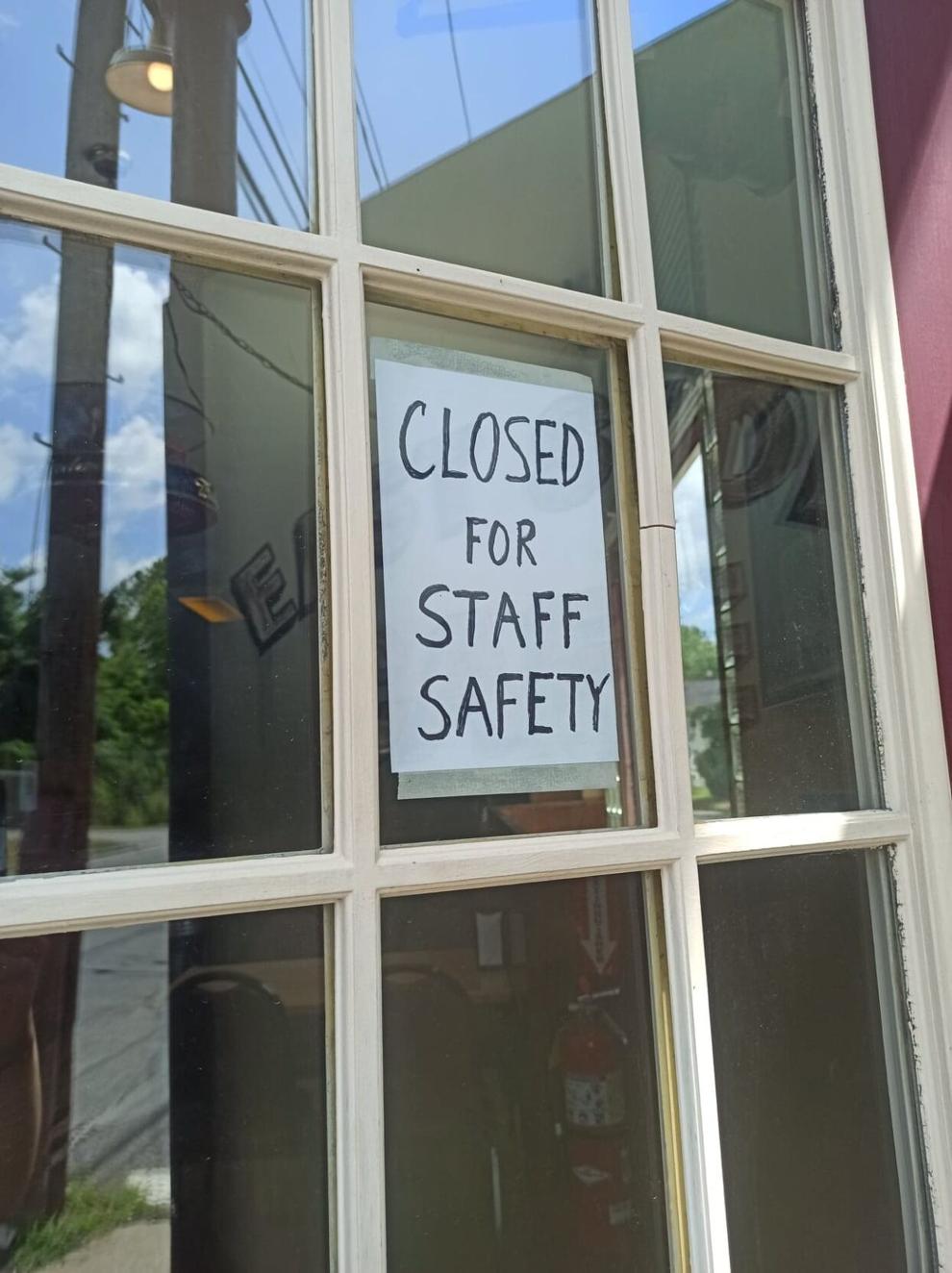 "We continue to take the safety of our kitchen staff as a top priority," read a post on the cafe's Facebook page Friday. "Our kitchen will be closed for pizza this weekend."
Those pizzas, the post explained, were cooked in a coal oven at 1,200 degrees, which makes working in the kitchen unsafe during such hot weather.
At Patrick's Pub, also in Pittsfield, a cool breeze welcomes guests entering the restaurant for the first time since June. Until Saturday, the pub had a broken air conditioner that was too old to be repaired, forcing the pub to close on three of the hottest days this season.
After being sold earlier this year, Patrick's reopened under in March, but the new owner did not realize the air conditioner was inoperable until the beginning of the summer.
"It was on a cold water system, which isn't even allowed to be fixed at this point because it's super environmentally unfriendly," said Tucker McNinch, an owner. "We had to get a new air conditioner and a new condenser. We had to rewire it. It was a full from-scratch air conditioning job. It's pretty pricey, in the mid-five figures."
In the kitchen, McNinch tries to make sure employees stay hydrated. "We throw a bunch of fans in there, popsicles, whatever we can do. Drinking a lot of water is definitely the biggest part of it."
McNinch said he will not consider making summer menu changes because of the heat. "If we're not going to be able to do everything, then we don't want to open. That was kind of our mentality."
Even with the new air conditioning system, McNinch said he anticipates more closings next summer. "It's a worker safety situation. At the end of the day, no amount of money is worth the health of your staff," he said. "There are days where you just have to take it off."