It's not a presidential year, but there were a number of key elections locally, and around the region and country Tuesday. Here is a roundup:
Jennifer Macksey will be the next mayor of North Adams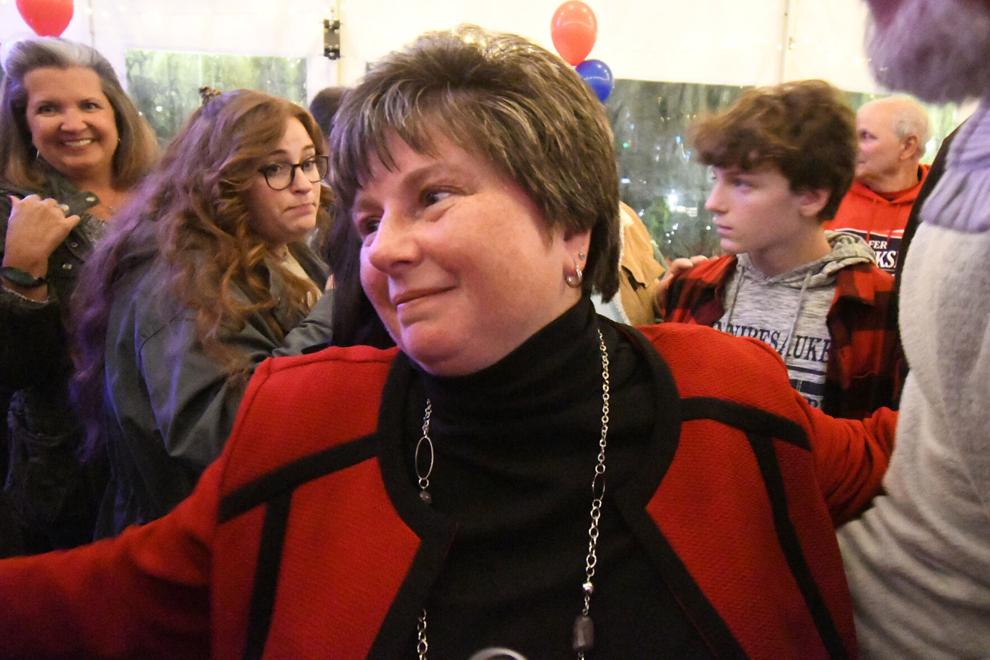 "I'm so excited, I'm kind of speechless," Macksey said Tuesday night, after the results came in. Macksey defeated Lynette Bond by a margin of fewer than 200 votes.
Macksey, who will be the first woman to hold the title of mayor of North Adams, will replace Tom Bernard, who chose not to seek a third term. "I really want to be a role model," Macksey said.
Big night for North Adams City Council incumbents
Voters picked Michael Obasohan, Jennifer Barbeau, Ashley Shade and former Councilor Marie Harpin to serve on the City Council, while reelecting all five incumbents who ran for another term.
Council President Lisa Blackmer, and councilors Pete Oleskiewicz, Keith Bona, Bryan Sapienza and Wayne Wilkinson each won new two-year terms. Harpin and Obasohan, as the two top nonincumbent vote-getters, will fill the council's two vacant seats, including one that Harpin vacated when she resigned from the council in August, after serving since 2015.
Sara Hathaway, Vicky Smith join incumbents on Pittsfield School Committee
The two will join incumbents Mark Brazeau, William Cameron, Dan Elias and Alison McGee. Hathaway was the city's mayor from 2002 to 2004, and also a four-year English teacher at Reid Middle School. Smith has served as a substitute teacher for the Pittsfield Public Schools.
The ballot also included the names of two candidates — sitting School Committee member Nyanna Slaughter and would-be challenger Katie Lauzon — who announced that they no longer were seeking election after the deadline to withdraw from the race had passed. The winners will be sworn in to office in January. They will serve on the committee alongside Mayor Linda Tyer, who is a de facto board member.
Gina-Louise Sciarra wins Northampton mayor's race
The City Council president beat Marc Warner by more than 3,300 votes.
"I'm really, really excited, and I'm so grateful to the people of Northampton," she told The Daily Hampshire Gazette. "We had a vision of Northampton that brought people together, and I'm really gratified that people unified around my progressive values."
Sciarra will replace Mayor David Narkewicz, who did not seek reelection.
Holyoke elects first Latino mayor
Joshua Garcia made history in Holyoke after beating at large City Councilor Michael Sullivan. Garcia, who is the town administrator of Blandford, received 4,566 votes to Sullivan's 3,548.
"First and foremost, we're Holyokers," Garcia told supporters Tuesday night, according to a report by The Gazette. "Whether you're white, Puerto Rican, Black." Garcia will succeed acting Mayor Terence Murphy.
Wu's mayoral win marks milestone for Asian Americans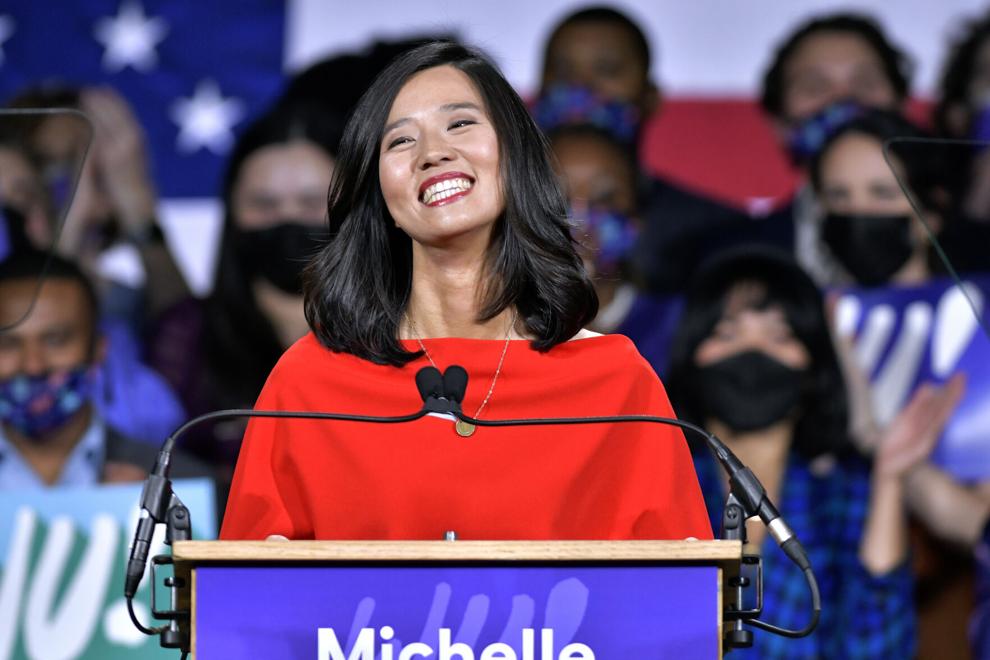 Boston voters tapped City Councilor Michelle Wu, 36, on Tuesday to serve in the city's top political office.
Wu, Boston's first Asian American city councilor, beat fellow city councilor Annissa Essaibi George, 47, an Arab Polish American. Wu, who is Taiwanese American, was the favorite, especially after receiving a coveted endorsement from acting mayor Kim Janey, who was elevated to the post when the former mayor resigned. Janey was the city's first Black mayor as well as the first woman to serve as the city's mayor.
Youngkin's Virginia win jolts Democrats; tight race in New Jersey
Republican Glenn Youngkin, 54, won the Virginia governor's race early Wednesday, tapping into culture war fights over schools and race to unite former President Donald Trump's most fervent supporters with enough suburban voters to become the first GOP candidate to win statewide office in a dozen years.
Youngkin's defeat of Democrat Terry McAuliffe marked a sharp turnabout in a state that had shifted to the left over the past decade and which President Joe Biden captured by 10 points in 2020. And as the party felt the sting from that loss, Democratic Gov. Phil Murphy of New Jersey was in a virtual deadlock in his bid to win reelection in a state Biden won by 15 points.