Pittsfield Public Schools has added two new school resource officers to its middle and high schools, increasing such police presence after a community discussion last year led to few concrete actions.
The move comes nearly a year after the district revealed the results of a survey showing less than a positive response from students of color concerning the school resource officers.
Superintendent Joseph Curtis said that the survey came to no conclusions about a best course of action for the district, as the survey firm TNTP provided only a few recommendations, including the establishment of the city's School Safety Committee.
The survey, conducted in 2021, asked parents, staff members and students about the presence of school resource officers, who are meant to promote school safety, maintain a positive environment and uphold the partnership between the schools and the Pittsfield Police Department, per its memorandum of understanding.
The survey found that parents and employees emphatically supported school resource officers, but students of color did not. Only 41 percent of Black students responded that they felt safe with a school resource officer on campus, and only 45 percent of mixed-race students did.
Taking into account the entire school enrollment, only 51 percent of students either "strongly agree(d)" or "somewhat agree(d)" that school resource officers make them feel safe.
The survey's executive summary also noted that the firm heard many concerns from communities of color in focus groups.
Kamaar Taliaferro, a community activist in Pittsfield, said that he felt the district's decision to bring in more officers disregarded those sentiments.
"Lip service was paid to having a community conversation," Taliaferro said, "as it always is when it comes to matters of police."
Officers Izinna Degraffenried and Ansy Jumeau are the new school resource officers. Degraffenried is assigned to Taconic High School, and Jumeau is splitting his time at Reid and Herberg middle schools.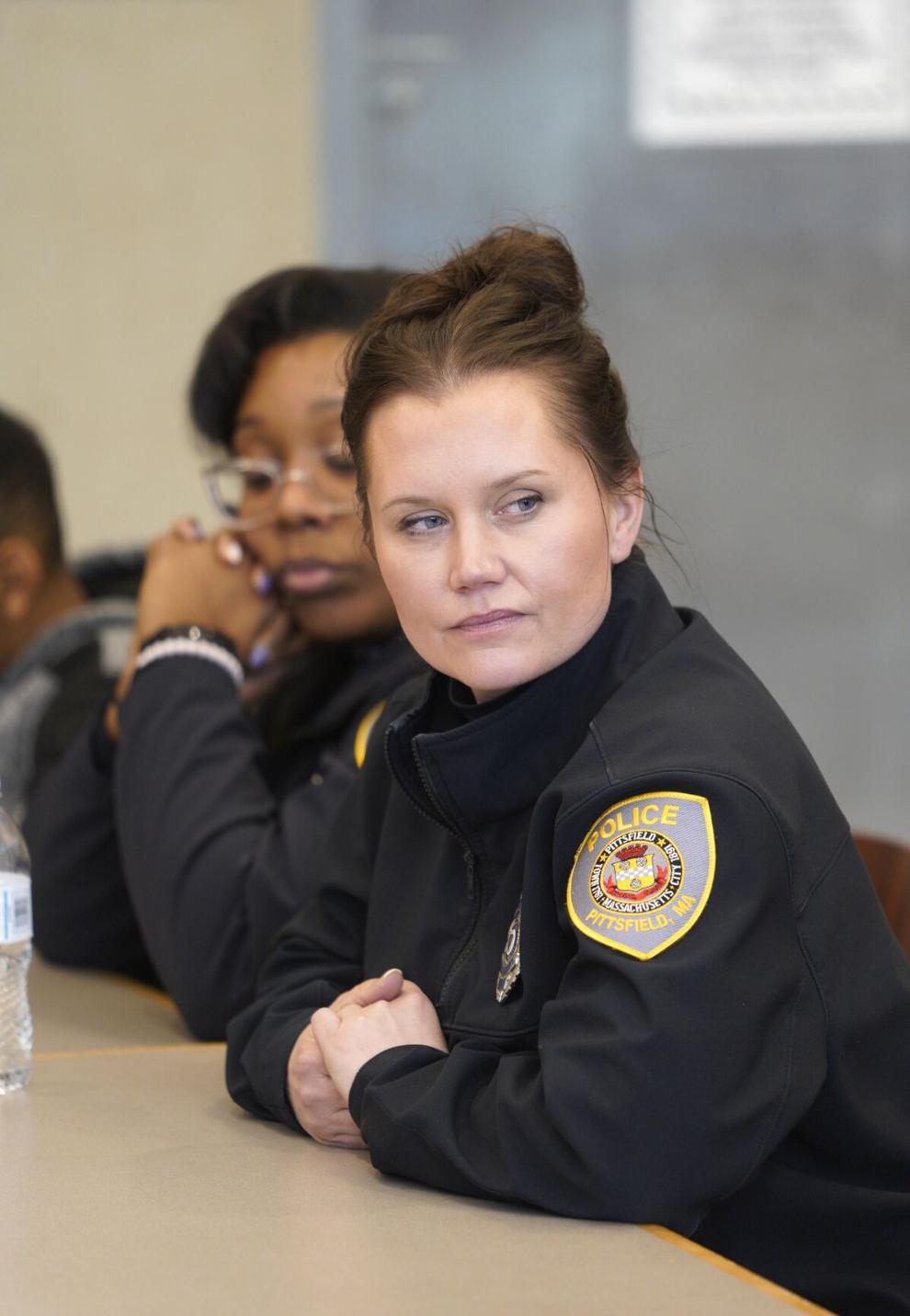 Officer Jessica Godfroy will continue in her role as school resource officer at Pittsfield High School.
Curtis said adding the two officers was a decision by the Pittsfield Police Department and is a restaffing of positions that have historically been at the schools. Retirements and departures left the vacancies in recent years.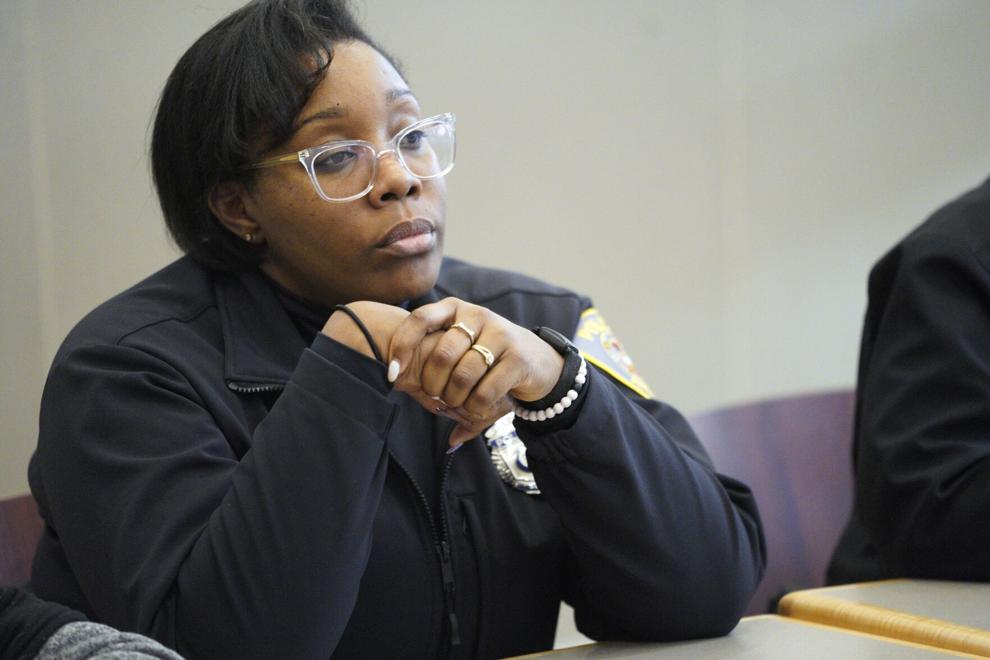 The school resources officers were introduced last week at a meet-and-greet session at Taconic High School.
"I've always wanted to be an SRO," Jumeau said. "I always wanted to be in the school because I feel like the school is where you can make a difference in someone's life. … I love the job, trying to provide the best perspective I can and building relationships with the kids. It's a natural fit."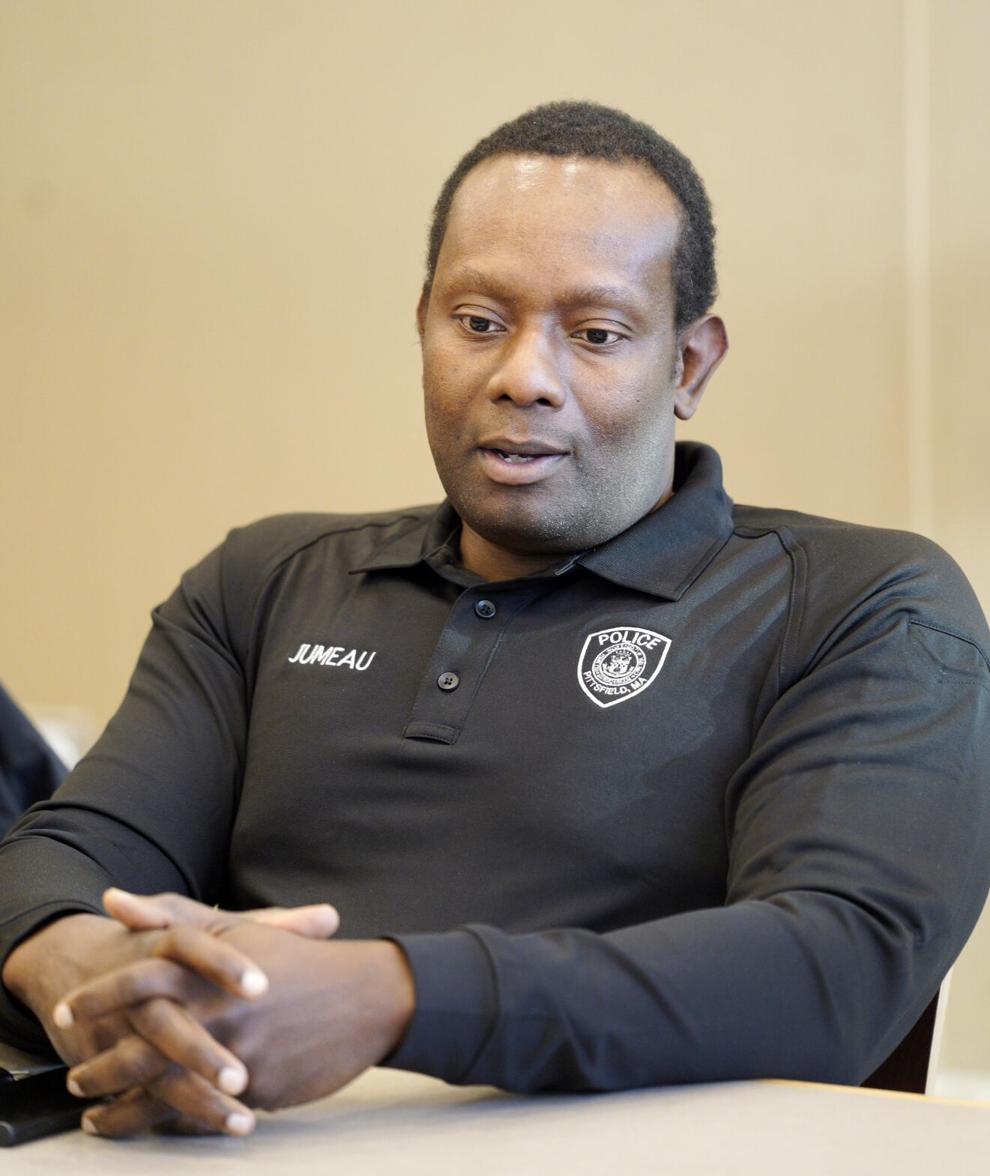 Curtis said he hoped to hold more meet-and-greets in the future and make the school resource officers as available to the public as possible.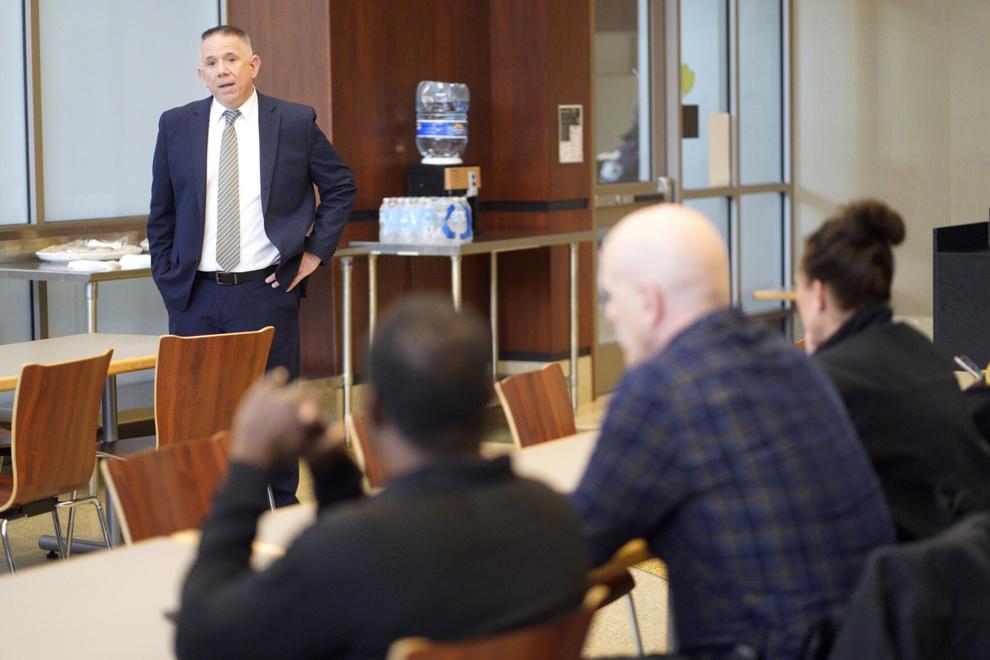 Lieutenant Matt Hill said the Police Department wanted to get back to its previous level of staffing in the schools. The department once had a school resource officer in each of the high schools and junior high schools, for a total of four. The department has only had one officer in the schools for the last few years.
"It's a voluntary position," Hill said. "It's just a matter of there being interest. It takes a certain kind of person to do that and excel at that. I think the officers we have there now will excel."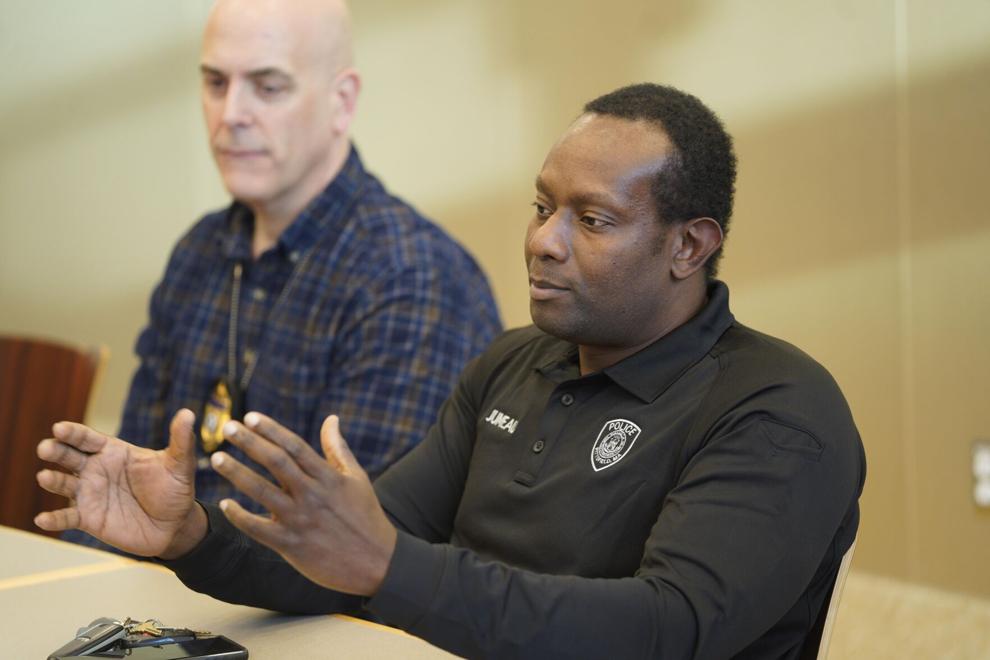 Taliaferro said the decision to add officers was disappointing considering how much discussion was raised last year in the survey and in subsequent meetings of the school safety committee that the consultancy firm recommended to be established.
Curtis noted that the schools have continued to operate under a memorandum of understanding with the Police Department even through that process, with that agreement dated August 2021. The survey was conducted in November 2021, and its results were released in April 2022. The new officers being assigned fell within that understanding.
"If Pittsfield Public Schools is committed to having armed individuals in our schools, then it's their responsibility to ensure every single community member knows exactly what those folks are doing," Taliaferro said. "Not just that they're good people. Not just what their names are. Not just, you know, what their personal lives are, but which schools they're in and what they are and are not allowed to do."
Curtis said he welcomed the calls for transparency, and that the school system has tried to provide more information about the school resource officers. He added that Monday's meet and greet was part of the information process.
Curtis said that the memorandum of understanding was also a publicly available document, and that the school safety committee, in its meetings, regularly discussed what school resource officers are doing. He also reiterated his intention to have more public meetings for the officers going forward.
"I don't want to give the impression that we're trying to do any of this behind a curtain," Curtis said.