While we still don't know everything about the novel coronavirus, we know a lot more than we did when the pandemic first hit.
Dr. Paula Aucoin Blagg is semiretired as an infectious diseases specialist, but after getting a call in early March, she has been filling in at Berkshire Medical Center to help the hospital meet the need for treatment.
In a Tuesday afternoon talk, Blagg discussed the current picture for COVID-19 vaccinations and treatments. Although medical diagnosis and options for treatment have improved greatly, there still is no "magic bullet" for the disease, Blagg said.
"Face masks [and] physical distancing recommendations will need to be continued for the foreseeable future," she said. "And worldwide vaccine goals will require multiple vaccine types, multiple distribution strategies and multinational cooperation."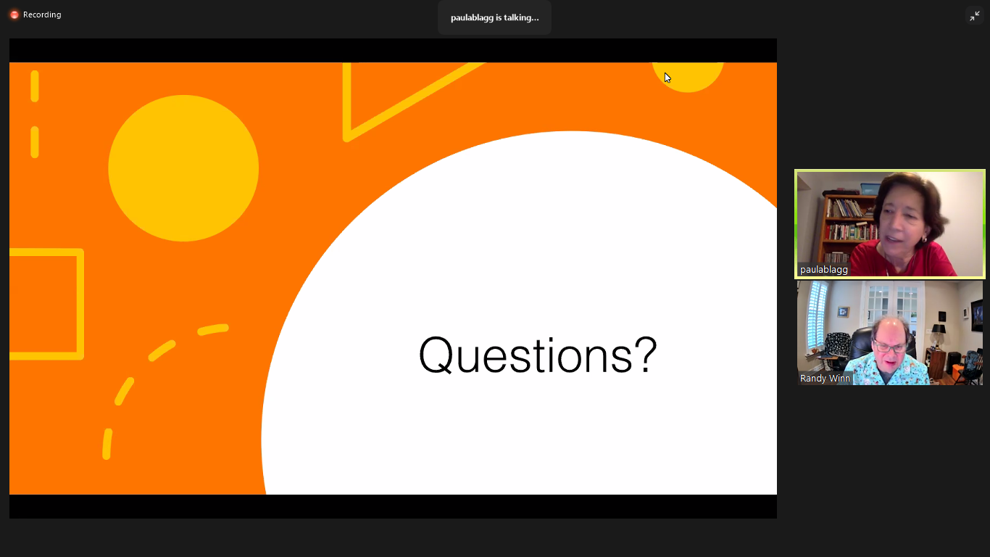 The Osher Lifelong Learning Institute at Berkshire Community College presented the talk, delivered virtually on Zoom, as part of its Distinguished Speakers series, in partnership with the Berkshire Museum.
Perhaps the most exciting COVID-19 treatment used thus far, Blagg said, has been monoclonal antibody therapy, which gives patients virus-fighting proteins.
Patients are eligible for the treatment if they have at least one preexisting condition that the Food and Drug Administration recognizes as an increased risk factor for severe illness. A doctor must order the treatment for a patient.
BMC has used the treatment and found it to be "effective," Blagg said, and steroids and the antiviral drug remdesivir have been "very helpful in seeing patients get better more quickly."
Nevertheless, there is not necessarily scientific consensus on all treatments, and research is ongoing. The World Health Organization, for example, recommended against the use of remdesivir for COVID-19, while the FDA approved it.
Still, recognition of the disease's progression has improved, and the goal is that patients do not experience such severe illness that they require such treatments, Blagg said.
Blagg addressed the COVID-19 variant that initially was found in Europe and that now has been detected in Saratoga Springs, N.Y., in addition to California and Colorado. There are no known cases of the new strain in Massachusetts, although Gov. Charlie Baker cautioned residents Tuesday that the variant likely is already in the state.
The strain does not cause more severe illness but is more infectious, meaning it likely will lead to more deaths because more people fall ill. Current vaccines are believed to be similarly effective on the variant. The more likely a virus reproduces, though, the more likely it is to mutate, Blagg said.
Blagg said "viral vector" vaccines, including the Oxford-AstraZeneca and Johnson & Johnson vaccines, likely will be the next to be approved for use in the United States. The Pfizer-BioNTech and Cambridge-based Moderna vaccines that the FDA has approved are mRNA vaccines.
An attendee asked if climate change might have contributed to the pandemic. While it's unclear what effect climate change had on the new coronavirus in particular, Blagg said, an increase in diseases passed from animals to humans has been shown to be associated with climate change.
Despite what is known as "COVID fatigue," Blagg said it's important for people to continue following infection-control protocols, even with vaccinations expected to become more widely available in the coming months.
"Hopefully, we won't have to do a talk like this next year," Blagg said.