LENOX — The lineup for the Boston Symphony Orchestra's six-week season at Tanglewood is packed with audience-favorite music, marquee artists and an extensive schedule of events — all in the open-air Shed and on the expansive Lawn, with audience capacity limits and health protocols based on state and federal guidance.
Details for the July 9-Aug. 16 festival, unveiled Thursday, follow last month's announcement of how the BSO's summer home will navigate restrictions by maintaining separation between audience members and by closing indoor spaces, including Ozawa Hall and the Linde Center for Music and Learning.
BSO Music Director Andris Nelsons will conduct eight orchestral performances during the first three weekends of the season.
"We will pay tribute to Beethoven and spotlight 18 important composers of our time, representing a beautiful spectrum of styles and diverse backgrounds," Nelsons stated. "All of us at the BSO feel a sense of joyful anticipation about the 2021 Tanglewood season, when we will once again make music for our devoted audience members. It promises to be a season to remember and cherish."
Beloved film composer-conductor John Williams will appear twice, including on his traditional Film Night, when he will share the podium with Boston Pops Conductor Keith Lockhart on Aug. 13. Williams also will lead the BSO in the world premiere of his Violin Concerto No. 2, performed by star violinist Anne-Sophie Mutter (July 24).
In a separate concert led by Lockhart (July 23), the Pops will present an all-Williams program, along with video interviews featuring the composer's anecdotes about his career.
"The focus is on preserving as much of the spirit and mission of Tanglewood as possible, recognizing some pretty significant limitations in a pandemic," BSO President and CEO Mark Volpe said in an interview. "We've also tried to preserve the key elements of the Tanglewood Learning Institute and the Tanglewood Music Center, obviously without a vocal program.
"This is optimism for the future," he explained. "It's a step towards what might be possible for the summer of 2022."
Volpe acknowledged that "it's hard to fully envision three months from now until we get there. We reserve the right to rethink some of this, but right now we're taking a conservative course, providing a safe environment for our patrons. We just couldn't envision another virtual Tanglewood, so, having people back, albeit in more modest numbers, was a critical, significant step forward."
LENOX — While the scenic Tanglewood grounds will be open to visitors this summer, the concertgoing experience will be very different as the Bo…
But, the BSO stands to lose $2.5 million to $3 million on the limited-capacity season, Volpe said. He added that there will be a fair number of tickets available for every concert, including high-profile attractions, when the general public sale begins May 17, after a few weeks of advance sales to donors.
"Equity does matter, access matters," he emphasized.
Despite the shortened season — it's about half of the normal festival that runs from mid-June through Labor Day weekend — the schedule is packed with Boston Pops and guest ensemble shows on Friday nights, BSO concerts on Saturday evenings and Sunday afternoons and concerts by the Tanglewood Music Center Orchestra on six Monday nights.
The TMC summer academy has invited back about 65 of its typical enrollment of 150 young musicians.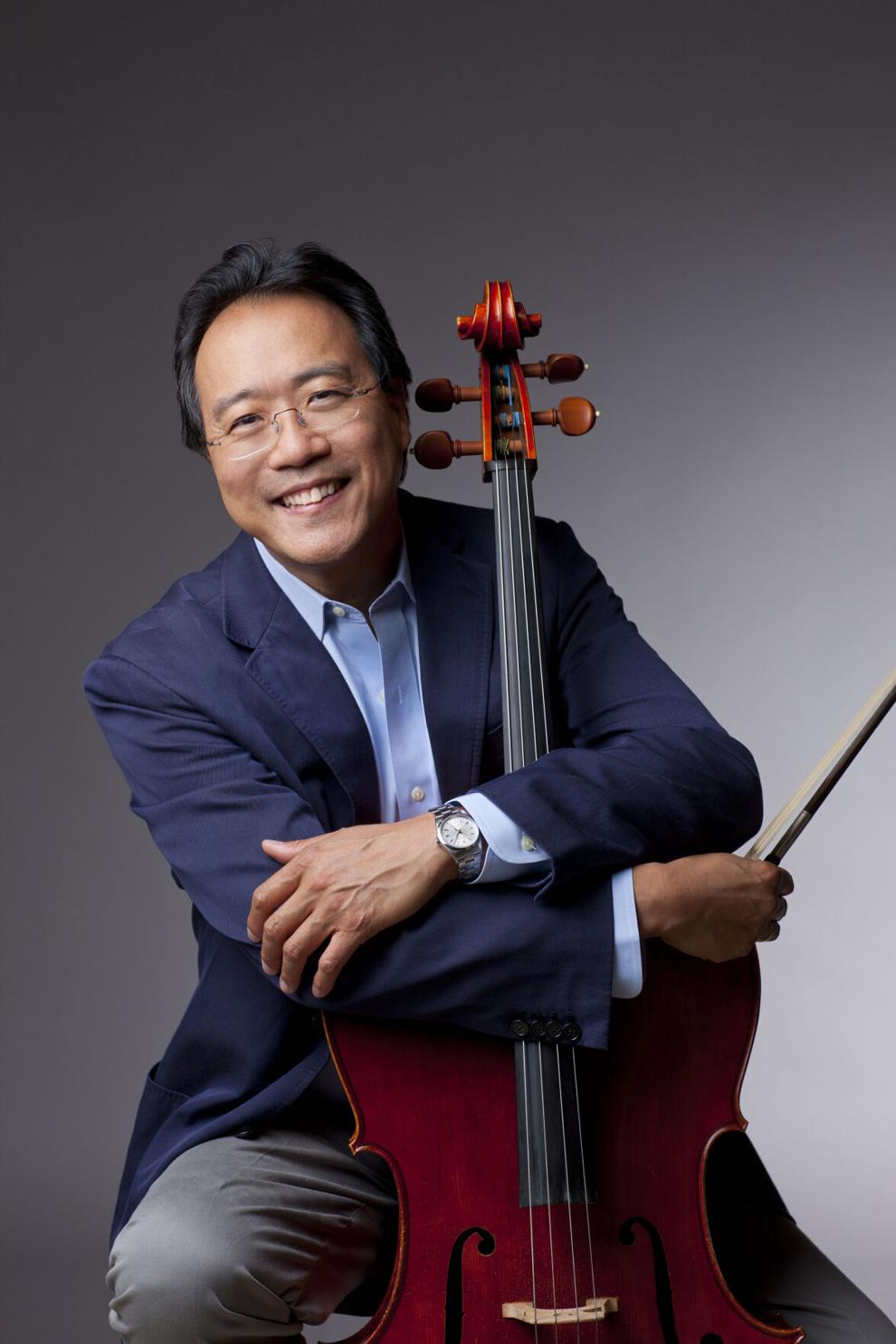 During the season, Yo-Yo Ma and pianist Emanuel Ax will offer performances and master classes. Filling out the schedule is an array of guest conductors, soloists and ensembles, including The Knights, the adventurous New York-based orchestra; Apollo's Fire, the Cleveland-based period-instrument ensemble focusing on early music; and the Jazz at Lincoln Center Orchestra with Wynton Marsalis.
The BSO programs will blend the familiar — works by Beethoven, Brahms, Copland, Dvorak, Gershwin, Haydn, Mendelssohn, Ravel, Schumann, Stravinsky and Tchaikovsky — with new music by 18 living composers, including women and minorities.
"We've had to spend as much time thinking about what it would be like going to a concert at Tanglewood as what we think is a good set of musical offerings for everyone," said BSO Artistic Administrator and Director of Tanglewood Tony Fogg, who will be spending his 27th summer on the campus.
"At a certain point, we just had to put a stake in the ground and say, 'This is what we think we can do, this is a manageable approach, and what is the most appealing and attractive set of programs we can do working within those conditions, and see where it takes us,'" he said in an Eagle interview.
The top priority was to assure Berkshire audiences that Tanglewood would be putting on a festival, and that "life is coming back to some sense of normalcy," Fogg added. Despite the limitations, "I'm very happy with the mix we've got."
But, he regrets that vocal soloists and the Tanglewood Festival Chorus cannot perform under current health guidelines and that the traditional Beethoven Ninth season finale, Tanglewood on Parade and the Ozawa Hall recital series have to be omitted this summer.
The orchestra's first concert, July 10, features Beethoven's Fifth Symphony, a fittingly symbolic choice since that most recognizable classical work opened the inaugural season of the Tanglewood Festival in 1937.
For the BSO players, it's their first appearance before in-person audiences since March 2020, the onset of the pandemic that canceled the orchestra's Boston performances at Symphony Hall and shuttered Tanglewood completely last summer, for the first time since 1943, the only previous festival closing, during the height of World War II.
Guest conductors for BSO performances include BSO Artistic Partner Thomas Adès; Herbert Blomstedt, the Springfield native who is 93, the world's oldest active conductor and a 1953 TMC alumnus; and Alan Gilbert, the former New York Philharmonic music director who attended TMC in 1987 and 1988.
Also on the podium will be Karina Canellakis, a 2014 TMC alumna making her conducting debut with the BSO, and BSO Assistant Conductor Anna Rakitina, in her Tanglewood debut.
Additional guest soloists include violinists Lisa Batiashvili, Joshua Bell and Leonidas Kavakos, as well as pianists Yefim Bronfman, Kirill Gerstein and Jean-Yves Thibaudet.
Adès also directs this year's two-day Festival of Contemporary Music (July 25-26), with works by nine living composers.
In a trend that signals the BSO's approach to more diverse programming, this summer's concerts include music by Adès, Iman Habibi, Vijay Iyer, Hannah Kendall, Elena Langer, Missy Mazzoli, Jessie Montgomery, Carlos Simon and Mary Lou Williams.
The Tanglewood Learning Institute will be represented by master classes and the Big Idea speaker program featuring dancer, choreographer and director Bill T. Jones on July 24, at 4 p.m. in the Shed.
Updates to the Tanglewood Popular Artists series will be announced separately.
"Tanglewood is targeting late August and early September for these concerts. Though dates for specific concerts may be announced by artists as part of their touring plans, Tanglewood ticket information will be announced as health and safety guidelines are established for late-summer concerts by the Centers for Disease Control, Commonwealth of Massachusetts, and the BSO's management and team of advisors," according to a BSO statement.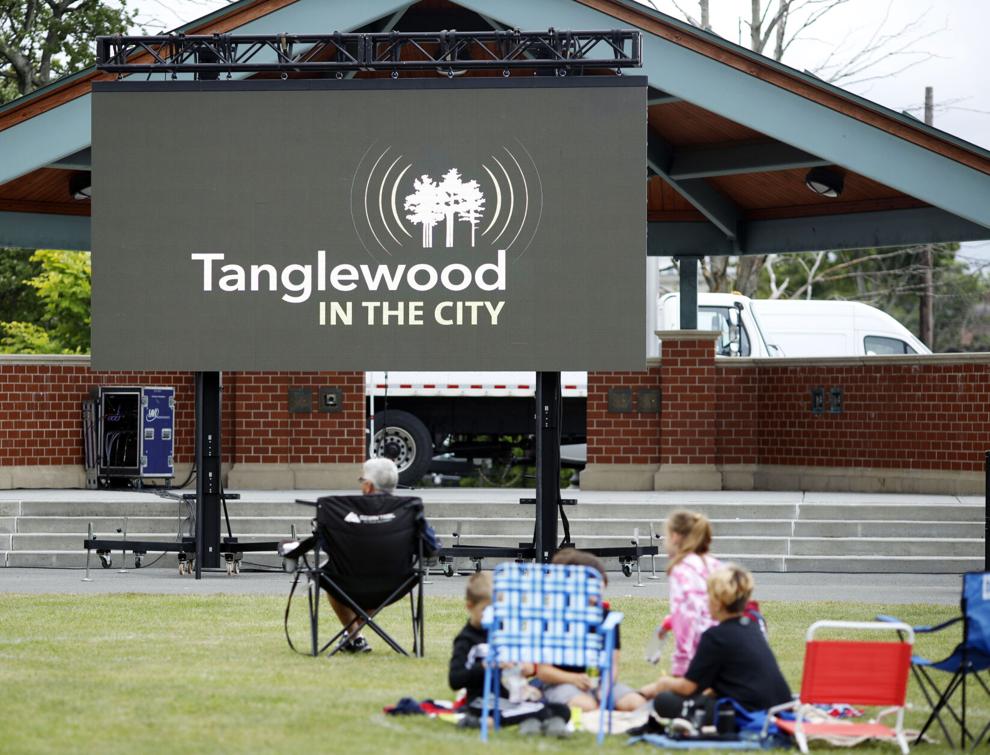 Among other events planned this summer:
• TMC musicians will take part in Tanglewood Learning Institute open teaching sessions on Thursday nights, led by Nelsons (July 15), Ma (Aug. 5) and Kavakos (Aug. 12).
• The annual Tanglewood Family Concert with BSO members (July 17) will feature the music that defined America, including folk, spiritual, gospel and jazz.
• The BSO will partner with Mill Town Capital for another Tanglewood in the City concert video on a big screen at the Pittsfield Common, on a date to be announced. BSO musicians also will offer pop-up solo and chamber music performances at various spots countywide.
Ticket sales to the general public begin at 10 a.m. May 17 at tanglewood.org or at 888-266-1200.