BOSTON — A bill proposed by state Sen. Adam Hinds seeks to crack down on hate crimes as incident reports rise in Berkshire County and statewide.
The reform bill seeks to better define what constitutes a hate crime — which some legislators find vague under the current law. Hinds, D-Pittsfield, partnered with Attorney General Maura Healey and state Rep. Tram Nguyen, D-Andover, to file the legislation.
"It strengthens the ability of law enforcement to protect victims, in a way, by providing those clear definitions," Hinds said.
"It also addresses the challenge of what the penalties would be, based on the seriousness of the underlying offense," Hinds said, adding that it was common for all alleged offenders to be grouped together collectively, regardless of the severity of the alleged crime.
Pittsfield Police Chief Michael Wynn has held several conferences to train other members of the police force and the Berkshire District Attorney's Office on how to properly identity and charge hate crimes.
"They often get mischarged, and if they're mischarged or they're filed incorrectly, then that just opens up the case to be dismissed," Wynn said. "So, if you don't do it right from the beginning, sometimes you just don't have the opportunity to do it at all."
The common mistake, Wynn said, is that offenders would be charged for the hate crime but not the underlying assault or property damage. The bill would directly tie punishments to the severity of the hate crimes offenses, resolving the issue.
This comes as hate crimes have increased throughout Berkshire County, which, some advocates say, is at a heightened risk of such incidents than other parts of the state.
"Activists in Berkshire County have been ringing the alarm that they're seeing an increase in these hateful incidents," said Berkshire District Attorney Andrea Harrington, adding that there have been over of 20 reported hate crime incidents within the past two years.
According to Dennis Powell, president of the NAACP Berkshire County branch, that number could be much higher than reported.
"Over just the month of December alone, which we thought was going to be sort of a quiet month, we saw a lot of activity," Powell said.
"We had to get involved in assessing people who had been really attacked with this hateful verbal language on a constant basis," Powell said. "We've seen an uptick, and it's all over Berkshire County. It's not in one particular side of Pittsfield or central Berkshire. It's south Berkshire, central Berkshire, northern Berkshire. It's all over."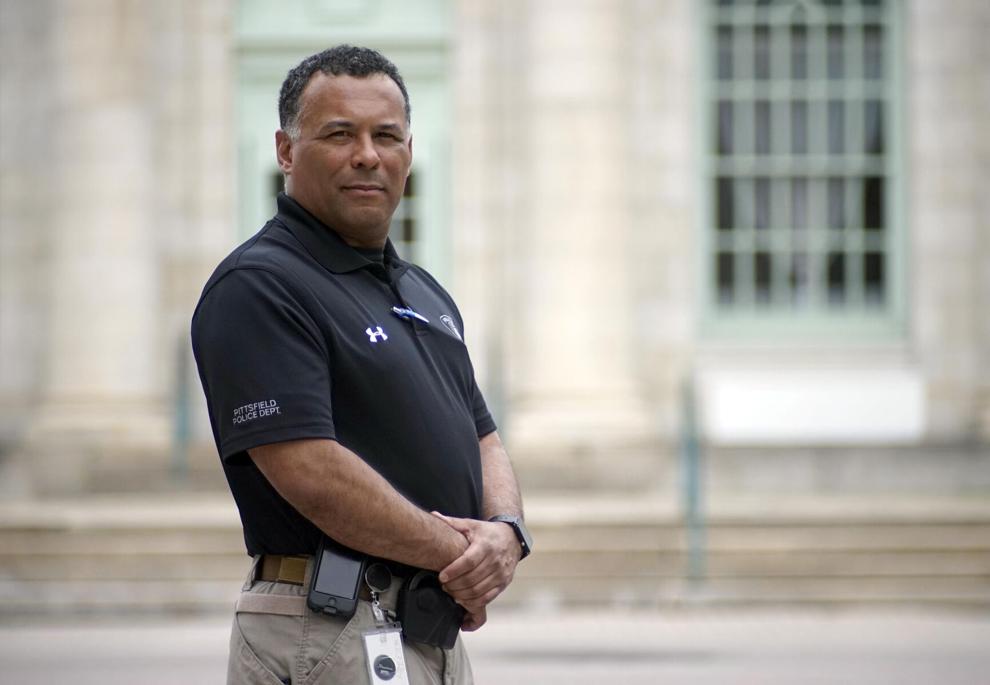 Powell said much of the harassment has been directed toward Asian American groups, which have been targeted by a higher number of hate crime incidents since the start of the coronavirus pandemic.
The cause of this heightened racial tension, Powell and Hinds agree, is the rhetoric of the former presidential administration, which blamed China solely for the spread of the virus.
"I think it's no secret that I believe that there's leadership in the country that are encouraging and provoking bias-related language and actions. It often signals to a wider group of people that they can, too, and so we have a lot of healing to do in the country at this moment," Hinds said.
Harrington noted that Pittsfield resident David Lester Ross was arrested on charges of being among those at the U.S. Capitol riot Jan. 6. Also, Black Lives Matter and Biden-Harris campaign signs have have been reported as being stolen and defaced within the past year.
Gwendolyn VanSant, CEO of the Lee nonprofit Bridge, offered education and representation as some of the solutions to address the rise of hate crimes.
"Our population is small. So, constantly having to make it in a community where you're in the minority representation makes it very difficult," VanSant said. "It's difficult, because there are less people in leadership positions — there's less doctors, there's less teachers, and that means all of your neighbors have less exposure to people that look different from them. So, that just leaves a lot of space for ignorance to grow and to breed."
The issue goes beyond responding appropriately to hate crimes, VanSant said, as minority communities are left feeling traumatized well after the incident took place. In rural communities this issue is worsened, as people might feel too intimidated to report possible offenses.
"We're in a rural community. The relationships are even tighter, in a way, and there's less degrees of separation. So, there's often community backlash when you stand up for yourself," VanSant said.
The racial tensions sparked over the summer with the death of George Floyd have caused the membership numbers of the Berkshires' local NAACP chapter to rise by significant margins, with hundreds of new registered members bringing in thousands of dollars in additional money for the chapter.
The wave of renewed advocacy, Powell hopes, will be what changes the racial climate throughout the Berkshires.
"What I'm really thankful for is the young voices that have decided to do what the late Congressman John Lewis asked us to do — which is to make trouble, good trouble. And you see it throughout the country where young people are really taking it to the streets and making their voices heard," Powell said.
Harrington and other members of the Berkshire District Attorney's Office have been in meetings with members from Bridge and advocacy groups, trying to find other solutions to the rise of reported hate crimes in the county. The specificity of the proposed reform is seen as an important step in that direction.
"It helps send a message that we will not accept bias-related incidents, hate crimes anywhere," Hinds said.