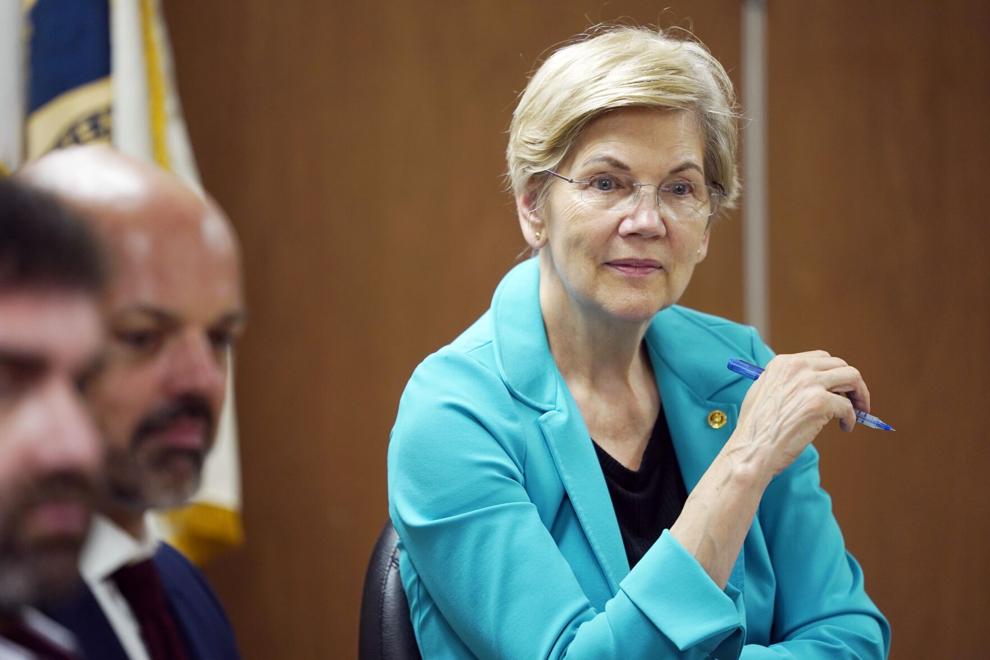 LEE — The town may have a prominent new ally in its fight against a toxic PCB landfill planned for the Woods Pond area.
After staff members for U.S. Sen. Elizabeth Warren, D-Mass., met with town officials Wednesday afternoon, her office announced that she has sent a letter to the EPA seeking clarification and explanations on several matters regarding the GE-EPA settlement agreement to build a landfill to store PCB-contaminated soil in town.
In a statement released by Warren's office Wednesday night, the letter to David W. Cash, regional administrator for the Environmental Protection Agency Region 1, is requesting answers to 10 questions by May 3. The questions concern many aspects of the decision to create a dump in Lee.
That decision is often referred to as the 2020 settlement agreement, or, more simply, the agreement.
Two of the questions zero in on why the EPA decided on local disposal of the contaminated soil rather sticking with the original plan to have it trucked to a location away from Lee. Three questions focus on how the EPA will ensure GE's compliance with the agreement.
"I appreciate the work the EPA team put into bringing these stakeholders together, mediating the negotiations, and ensuring community engagement to hold GE accountable for the cleanup," Warren wrote in the letter. "And I recognize the significant contribution of local officials and community leaders who participated in this extensive process, which resulted in a Settlement Agreement in February 2020. … In particular, I have heard from the town of Lee regarding the implementation of this agreement, and want to ensure the community's concerns are considered in this process."
According to a statement released by a Warren spokesperson, "Ensuring the EPA keeps community input at the forefront and maximizes the safety of residents is the priority."
In an email to The Eagle, Lee Town Administrator Chris Brittain said that during the meeting, town officials explained their concerns about the planned landfill, which they say would be on top of a valuable clean-water aquifer that has the potential to yield up to 2 million gallons a day for the surrounding area.
"In fact," Brittain wrote, "a Berkshire Eagle Article from 1972 discusses how the Town of Lenox was considering the site for their water source"
He added that although it is unlikely Warren will be able to have the EPA review the 2020 agreement permit, Warren's staff members said they were committed to pushing the EPA to make informed decisions and to commit to investigating other solutions that could alleviate the need for disposal of PCBs in the town.
Lee Select Board Chairman Sean Regnier said he hopes "that this was the first of many conversations regarding alternative remediation opportunities and a continued dialogue about concerns with the aquifer. I am excited that we have a potential ally to talk to and work on this issue with in Sen. Warren. The town of Lee taking this on by itself seems like an impossible task to me."
Warren concluded her letter by writing, "I remain fully committed to working with federal, state, and local partners to ensure the Housatonic River cleanup is executed in a way that maximizes safety, environmental justice, and community input."