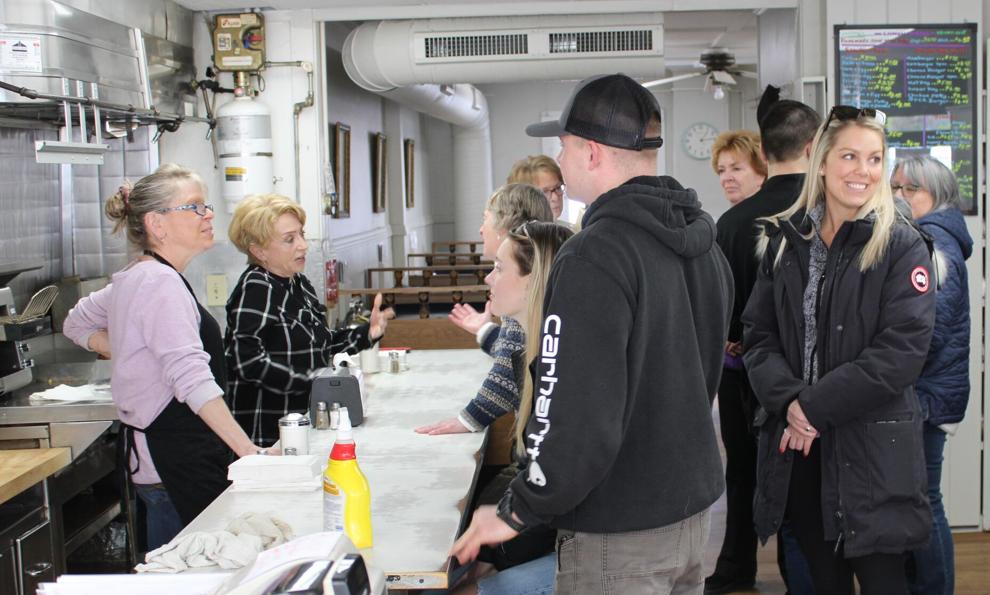 PITTSFIELD — Shelley Strizzi's kids remember making the trip down to the Elm Street Luncheonette when they were little, pulled in a wagon by their mom to get "eggies and toast" from their grandmother.
That was when it was Joanne's Elm Street Luncheonette, the lunch counter owned for nearly half a century by Joanne Longton. Strizzi started working at the beloved diner when she was 16 years old, running tables for the afternoon crowd of General Electric and city employees coming in for coffee and pie.
Her mother, Susan Villanova, worked at the diner too for a time, hence the "eggies and toast" tradition after Strizzi had moved on to other restaurants in the city, including Soda Chef in downtown Pittsfield and Luau Hale. It became a frequent haunt for the family, as it did for many in the neighborhood and city.
Joshua Strizzi, Shelley's son, remembers his picture being up on the wall.
The luncheonette is a staple for Pittsfield residents, Strizzi said — a place where those who have left the city can return to out of nostalgia. It fits that description for her own kids after they moved out east to the Cape and Boston, but also for a small army of regulars. Strizzi still recognizes one group of patrons who have come in every Saturday since she worked there as a teenager.
So naturally, when Longton decided she was going to retire and sell the business, it came with a lot of pressure as to who would take on the mantle.
"It was scary, the thought of just letting it go," Longton said. "There's a lot of people in Pittsfield that depend on this."
When Strizzi came forward to buy it, she couldn't think of a better fit. Strizzi took over management of the restaurant in February.
That's how Joanne's Elm Street Luncheonette became Shelley's Kitchen. In many ways, Strizzi picked up right where Joanne left off: serving up breakfast and lunch with a smile and a home-cooked candor. With a griddle that always runs hot and a staff of seasoned pros, Strizzi said the restaurant's goals were simple.
"It's about fun, family, friends, good times, good food," Strizzi said.
More than anything else, though, it's a family restaurant. Strizzi's mother and her aunt, Sharon Dewey, are both veterans of the restaurant business and said it meant a lot that she finally owned her own place after decades in the industry.
They both expressed how proud they were of her.
"She has a passion for it, she really does," Dewey said. "She's got great family and friends to support her, and I think she's gonna do great. I really do. You can tell how happy she is."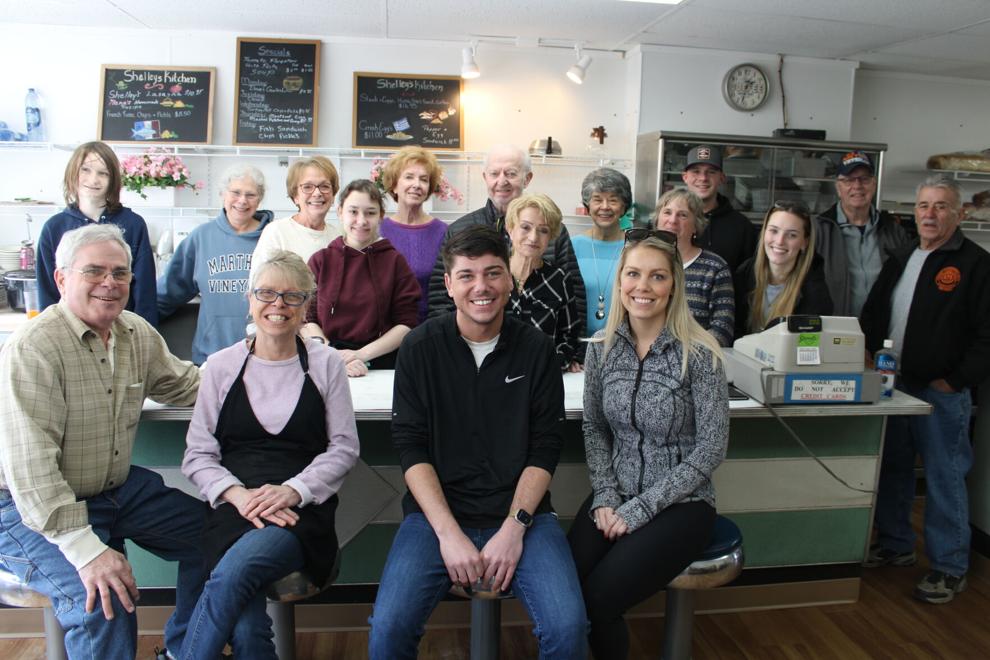 Both of the restaurant's new co-owners have a deep connection to the place.
David Amuso still remembers coming to the place when his best friend's family owned it as Jerry's Luncheonette. He started coming when he was just three years old — right around 60 years ago.
Now, Amuso is a co-owner of the restaurant along with Strizzi.
"It's pretty profound," Amuso said. "Life really does come full circle."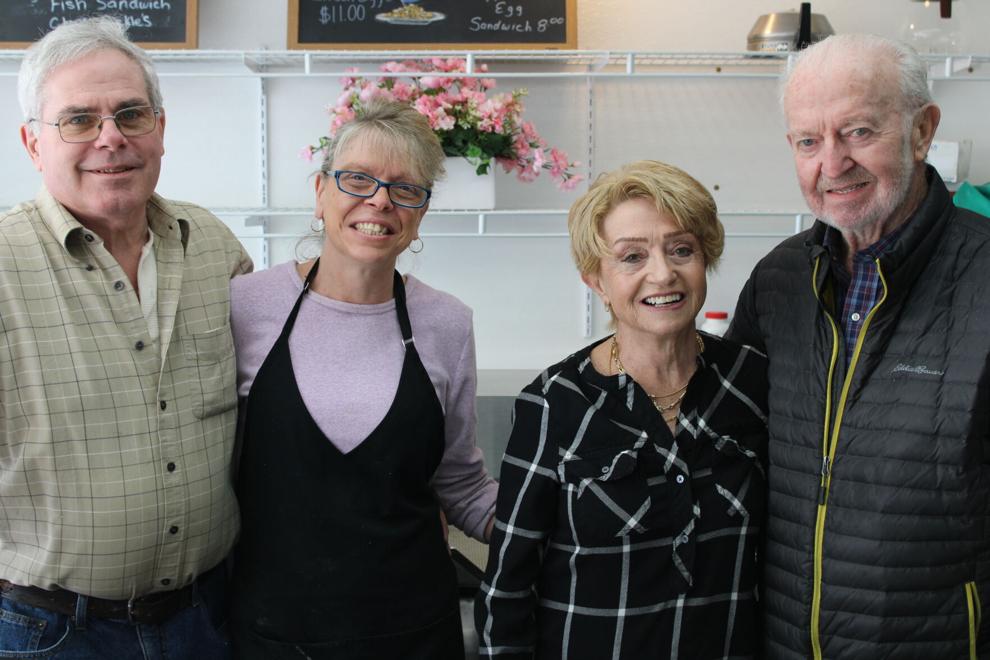 In spite of some changes in decoration and management, he points out that the milkshake maker is still in the same place. Amuso was fondly remembering those days on Sunday, recalling exactly where he used to stand with his friend Bobby Mickle. The two remained friends throughout their lives; Mickle passed away a few years ago. Amuso feels like he's honoring him by keeping the restaurant's legacy going.
"In a crazy kind of way, he's right here with me," Amuso said.
Amuso brought a lot of his family along into the business: his sister Robin and his two grandchildren, Charisma and Silas, work at the restaurant now too. His father, 93, even helps out by peeling potatoes in the morning.
As the restaurant changes hands, and Longton heads into retirement after 48 years of ownership, she remembered all the people that made the restaurant special from generation to generation.
"You see everything," Longton said. "Families bringing in their children, to them coming in with their kids."
Longton said that was the case with Strizzi, funnily enough.
"It came kind of full circle, didn't it?" Strizzi said to Longton with a laugh.