ADAMS — A couple who opened a small doughnut shop in Adams two years ago have done so well that they have decided to expand their enterprise.
Jeff and Heather King, who own Shire Donuts, are planning to open a second store, in Dalton, in March. The store will be in a small commercial complex at 813 Dalton Division Road, in the site formerly occupied by Stacie's Corner Cafe.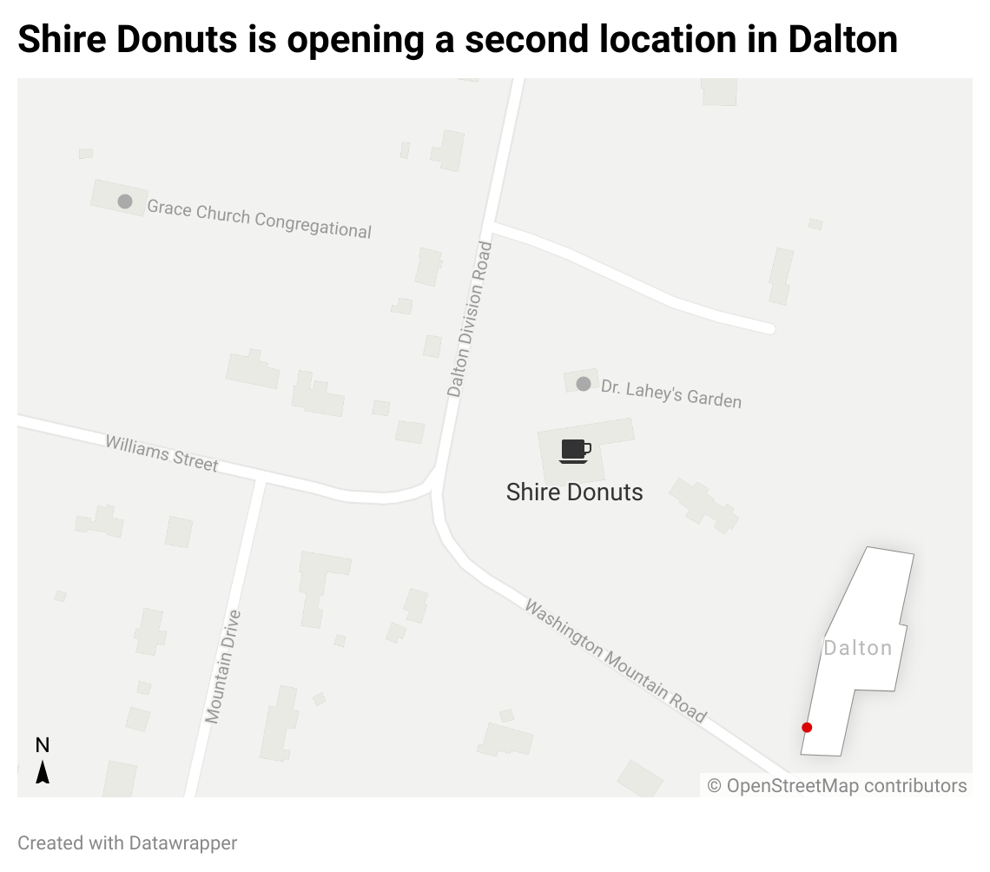 The site provides easy access to and from Pittsfield because Dalton Division Road is located on the Pittsfield-Dalton town line.
Jeff King, who grew up in Pittsfield, in an area located near the new store, said the couple's decision to expand their business to the middle of the county was based on the customer data they had collected.
"We were looking at our business, particularly our preorders that were coming in through the website, and started tracking them and just noticed that we were getting a lot of customer traffic from Pittsfield, Dalton, Lanesborough, even South County," Jeff King said.
"So, there seemed to be a market," he said. "The shop in Adams has done really well in a smaller market, so, we figured with the Pittsfield market, based on the numbers, we should give it a shot down there."
The Kings considered several sites in Pittsfield before choosing the one in Dalton.
"We had looked at a number of locations in Pittsfield and got real close on a space in the Williams Street Plaza," in Pittsfield, which is about a half-mile from the new store on Dalton Division Road.
"I love that neighborhood; I grew up at the end of Elm Street," Jeff King said. "So, we just think that it's a great area that's not served right now. People that live around there don't have a lot of options for coffee or breakfast or for doughnuts."
Another selling point was the space inside the former cafe. At about 2,400 square feet, it's three times larger than the store in Adams, Jeff King said.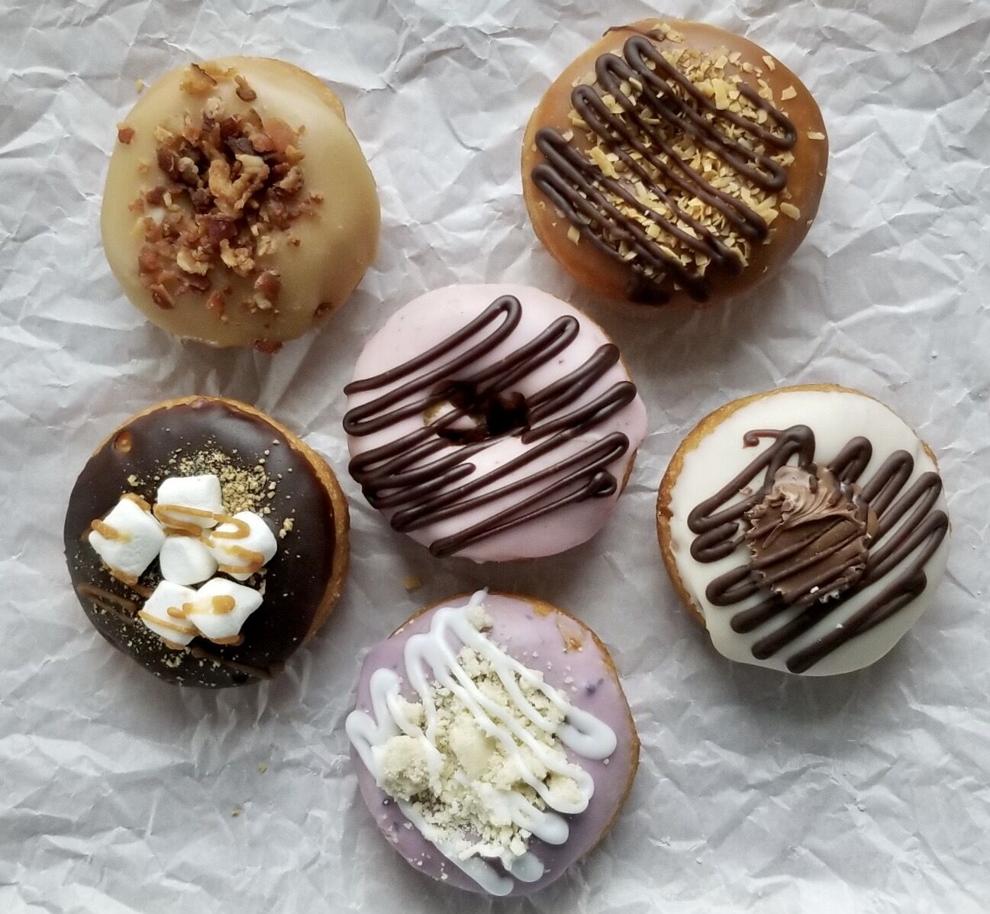 "It was quite a bit bigger than the other spaces we were looking at," he said. "Where we are now, we're crammed, so, we're quite excited by that."
Renovations have yet to begin at the Dalton site, but the Kings expect to employ 12 to 14 part-time employees at the new store. They plan to bring some workers down from Adams to help with the transition.
"The challenge will be staffing, just like for everybody else right now," Jeff King said. "We've been pretty fortunate in Adams, where friends and family work for us there. We'll have to expand that."
The Kings, who had no previous culinary experience — Jeff's background is in finance, and Heather's is in nursing — opened their business that features homemade doughnuts in Adams in October 2020. At first glance, this might seem like a gutsy move, considering Dunkin' has 13 outlets in Berkshire County, including stores in Adams, as well as in the surrounding municipalities of Cheshire, North Adams and Williamstown.
And The Donut Man, another small, independently owned chain that operated stores in Dalton and Pittsfield, shuttered its Western Massachusetts operations when its Pittsfield shop closed in 2017 (the chain still operates a store in Myrtle Beach, S.C.).
But, the Kings quickly found out that there was a hankering in the Berkshires for freshly made doughnuts because the numbers told a different story. Shire Donuts, which also serves coffee and hot chocolate, sold 14,000 doughnuts during its first month of operation, according to Eagle files, and Jeff King said that sales have remained consistent since then.
"For the most part, we've stayed pretty consistent and strong," Jeff King said. "We've expanded our offerings. … We have different kinds of doughnuts now. We do filled doughnuts, Boston cream and jellies. That's another reason for people to come and get good, fresh doughnuts. Lots of people are having trouble finding that now."
Jeff King said the couple plan to expand their coffee offerings at the new store.
"I think we can offer more cold brew and other things," in Dalton, he said.