PITTSFIELD — Downtown merchants participated in Small Business Saturday, the marketing initiative that aims to get shoppers into local stores one day after the analogous effort undertaken by their big-box counterparts, Black Friday.
Launched by credit card company American Express, the mantle of Small Business Saturday has been taken up by local merchant groups, including Downtown Pittsfield Inc.
DPI led the effort to get shoppers downtown this year via a promotion called "Passport to Downtown Pittsfield," complete with a raffle where the price of a ticket to enter shakes out to a purchase at a local participating store.
The Eagle chatted with a few shoppers about the items they purchased this year.
---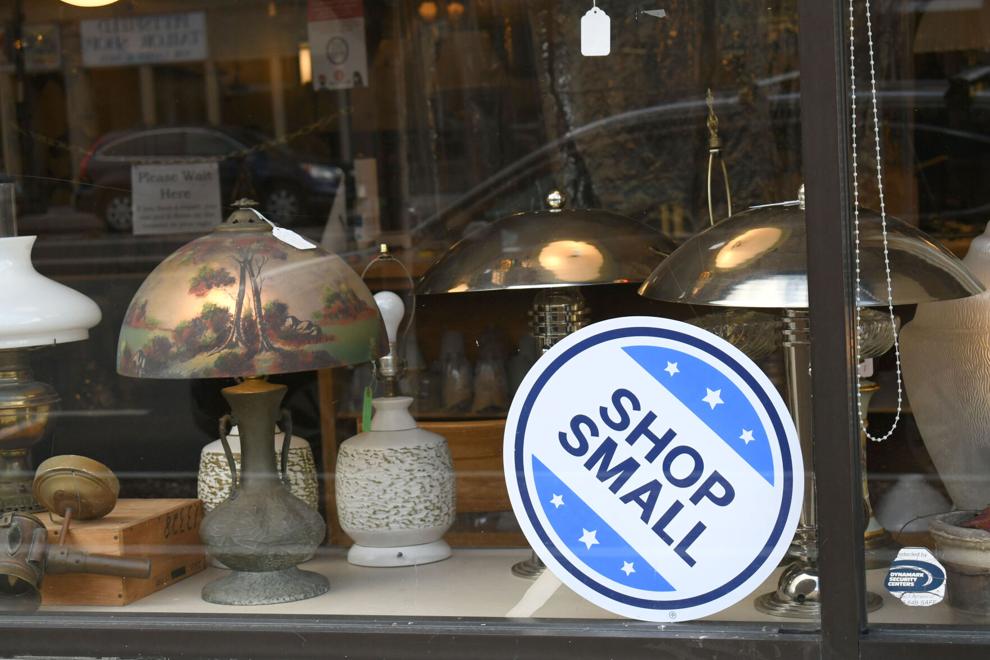 WHO: Tom Gelb
TOWN: Pittsfield
WHAT THEY BOUGHT: "We got gifts for some of the people who are right here," he said, standing beside his partner, Kelly Maguinnis and their son, Jonathan Maguinnis. He also bought a book for himself about the city of Pittsfield, as well as an office lamp Clark Vintage Lighting.
WHY: "We've been here [in Pittsfield] a little over a year. But this specific event gave us the reason to come out. We moved here during the pandemic, and we weren't really leaving the house so much."
---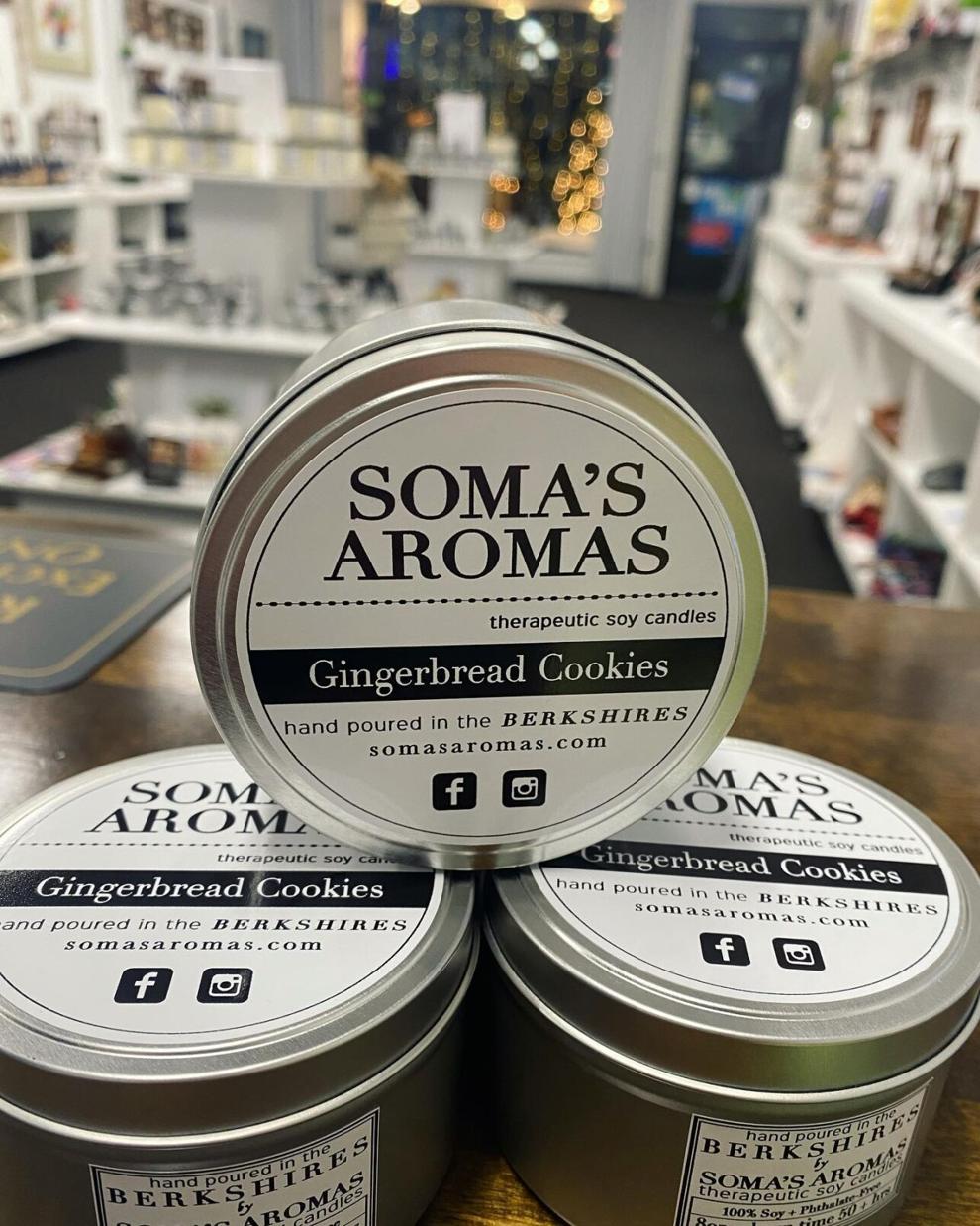 WHO: Buffy Lord
TOWN: Pittsfield
WHAT THEY BOUGHT: Gardener's Salve moisturizer for herself, and an aromatic scented shower bomb for her mother, each from Soma's Aromas.
WHY: "I have very dry winter skin ... For my mom, you put it in the shower and it's a way to get the bath bomb experience when you don't have a bathtub."
---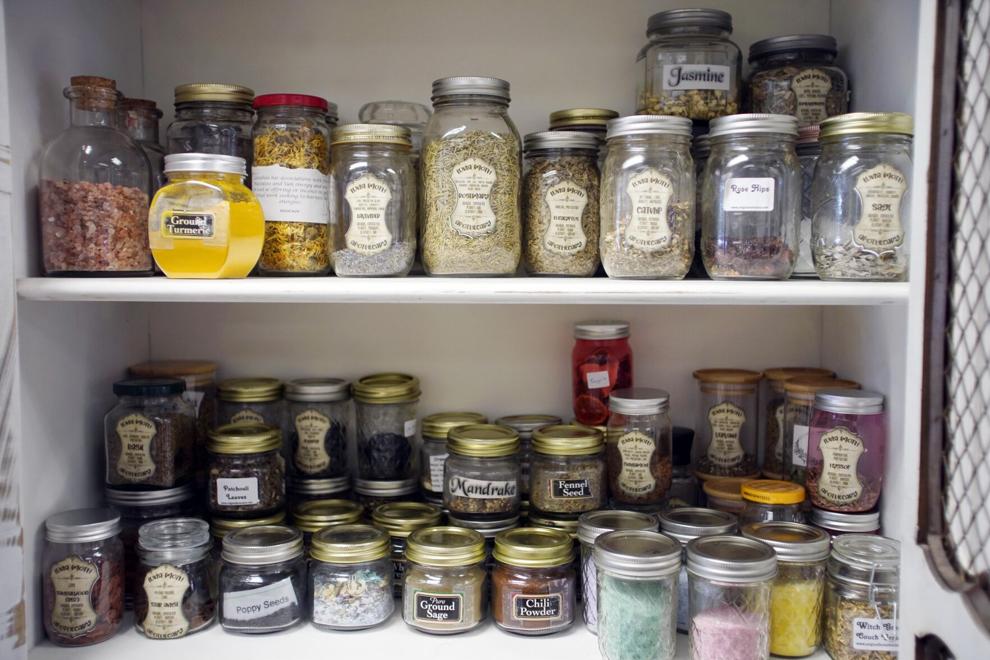 WHO: Ashley Holmes
TOWN: Syracuse
WHAT THEY BOUGHT: A tea infuser with a llama charm for her friend at Witch Slapped.
WHY: "Llamas make me think of her. She worked a lot in Peru for grad school."
---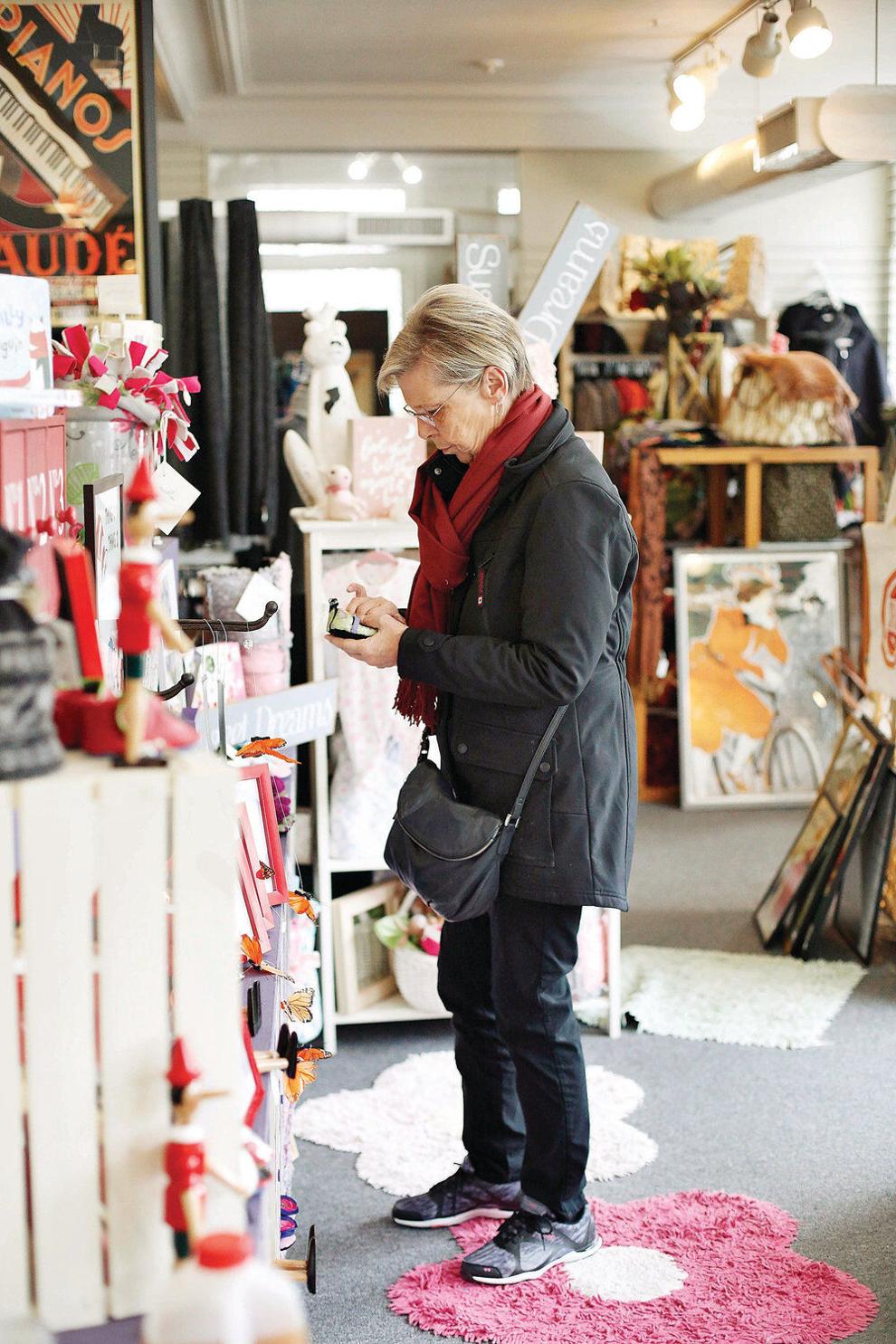 WHO: Jen Sevey
TOWN: Pittsfield
WHAT THEY BOUGHT: Burp cloths, poncho, leather wallet from the Museum Facsimiles Outlet Store.
WHY: "I love this store. Two of them were selfish purchases, and one was a gift for a new baby, my grand niece."
---
WHO: Viviana Lisboa
TOWN: Buffalo, N.Y.
WHAT THEY BOUGHT: Poncho, postcards and a necklace from the Museum Facsimiles Outlet Store
WHY: "I'm just looking for some Christmas gifts."
---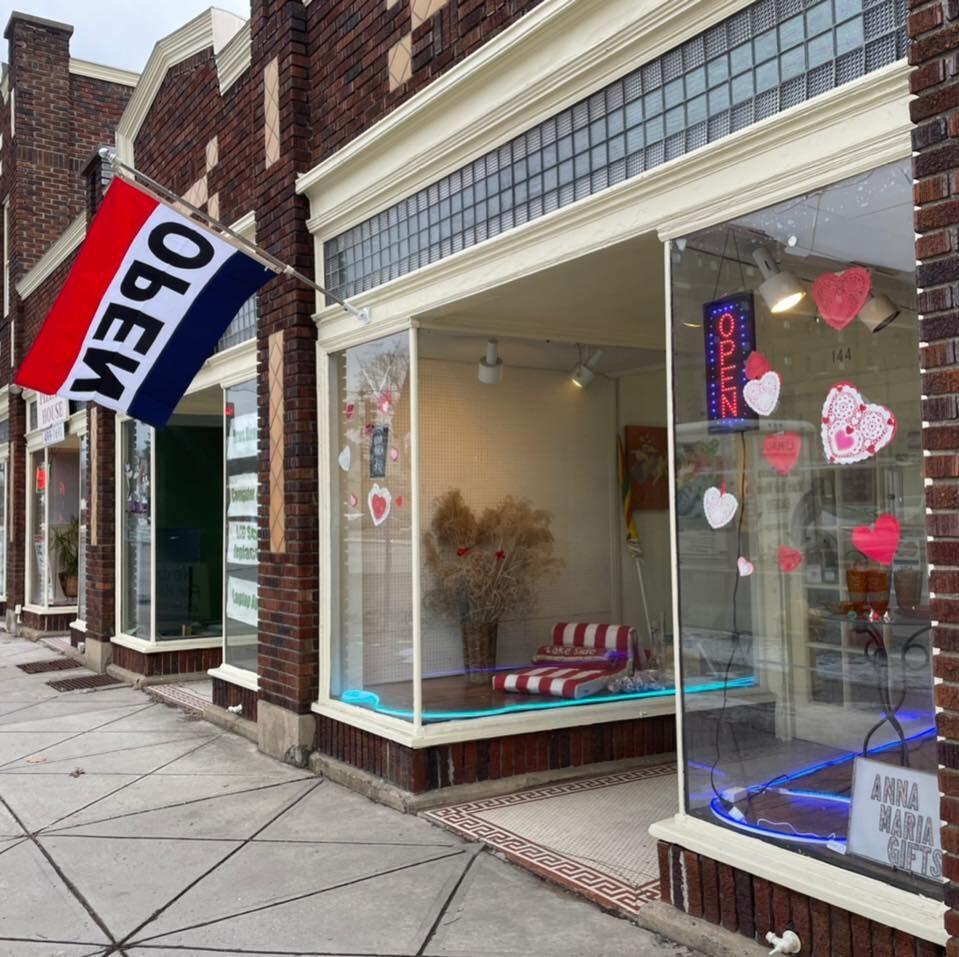 Small business owner Joanna Kingland has felt no shortage of support from the downtown merchant group since she opened Anna Maria Gifts at 144 South St. last February.
Her eclectic shop stocks a variety of items, vintage clothes and books, handmade leather goods and textiles, art, and cannabis seeds. This time of year, as the holiday season ramps up, she says she sells a range of items from her curated collection of unique things.
"There's something for everyone," she said just after opening up her shop on Small Business Saturday.
A couple blocks away on North Street, Danielle Munn is busy helping patrons at Witch Slapped, the store and community gathering space she opened earlier this year. She sells items including tarot cards, crystals, oils and herbs, in addition to a range of other things she summarizes as "tools that people use in their everyday practices for their spiritual needs."
With 25 sales her first hour of business, Munn said shoppers had been dropping in off the street to tick items off their holiday shopping lists.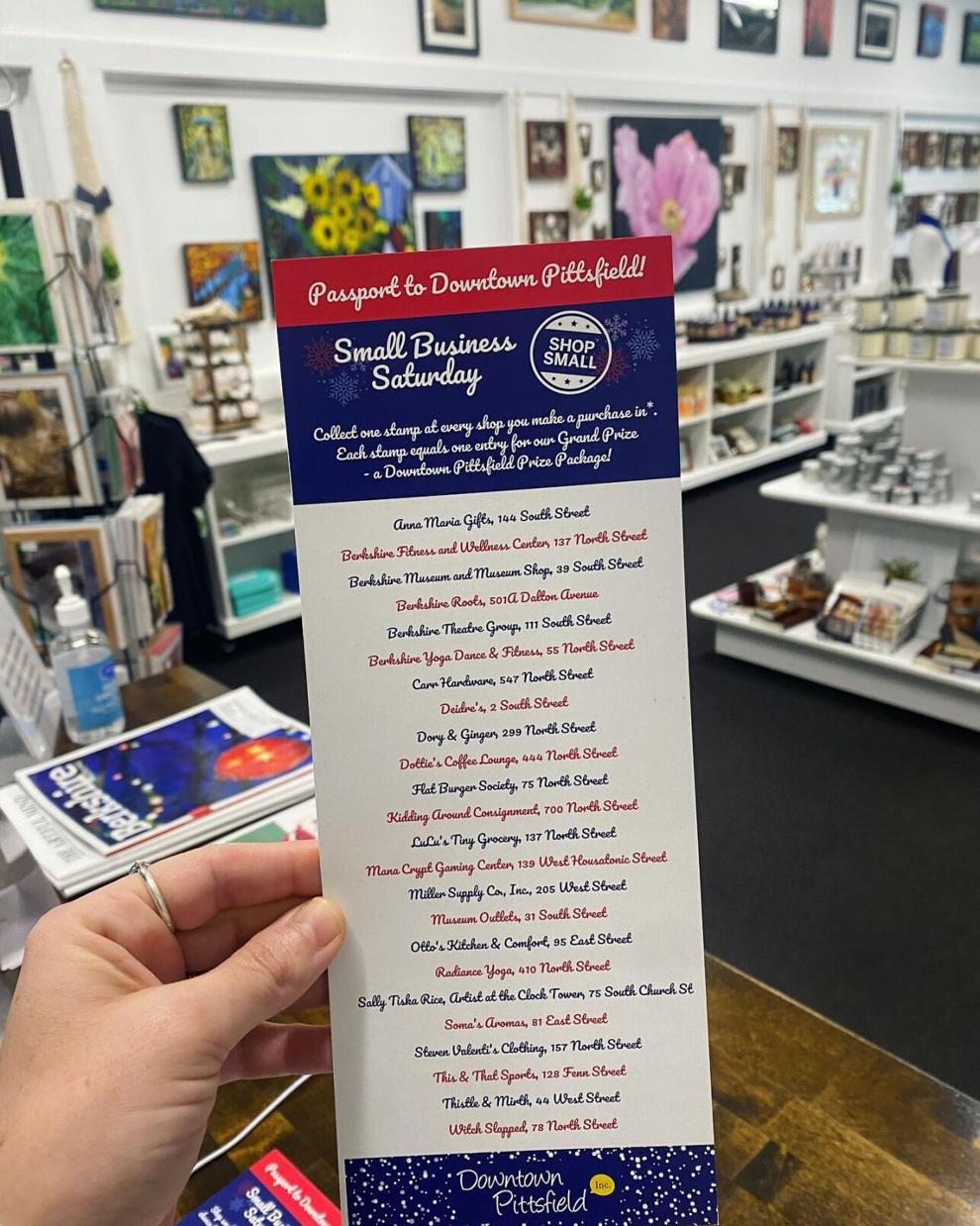 "It's been absolutely tremendous, I am blown away by the community support," Munn said.
Customers were slowly, yet steadily filtering off the street into Soma's Aromas Saturday.
Owner Soma Dinicola said it's been a tough year for her retail operation, owing part to the rising cost of the supplies she needs to make and package the hand-poured candles that she sells in her shop alongside other consignment items made and sourced from local sellers and creators.
Amid it all, the Passport to Downtown Pittsfield promotion, she said, buoyed the number of buyers who stopped by.
"Everybody's doing it, so it's been really fun," Dinicola said.