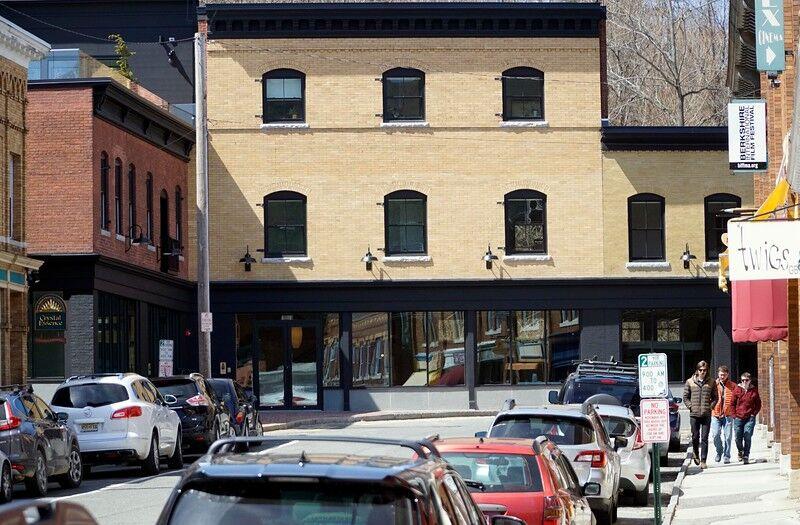 GREAT BARRINGTON — In an honor that could lead to money for more projects to build new housing stock, the Baker administration announced Wednesday that it designated the town a Housing Choices community for supporting the creation of new abodes of all types.
At a news conference at a Quincy homeless shelter, Secretary of Housing and Economic Development Mike Kennealy named Great Barrington one of eight municipalities in the state that recently have qualified for the designation under the Housing Choice Initiative. Six others were re-designated. A total of 78 communities have received it since Gov. Charlie Baker launched it in 2017.
Baker said new housing in the state is crucial to support the economy, and the vulnerable.
"Housing is expensive in Massachusetts," Baker said. "We all know that, but one of the reasons it's expensive is because we don't make enough of it, of any kind of senior housing, supportive housing, rental housing, workforce housing, affordable housing. The simple truth is, for the past 30 years or so we've been building about half the housing supply we need to actually serve our population."
Baker and members of his administration also announced the award of $5 million in capital grants to 28 communities under the initiative.
The awards will provide $4.3 million to 19 municipalities and $717,761 to nine small towns across the state, according to a statement on the administration's website. The money will go toward supporting "high-impact, smaller-scale local capital improvement projects that will create new housing units, undertake feasibility studies to expand affordable housing, and design and construct crucial projects such as sidewalks, roads, storm drainage, and water/sewer infrastructure."
A goal of the initiative is to create 135,000 new units by 2025 in a state where production is lagging.
Great Barrington was eligible for the designation, in part, because it issued building permits for 150 new residential units from 2016 through 2020, said Town Planner and Assistant Town Manager Christopher Rembold, who applied last month for the designation.
Rembold said the initiative will give the town priority access to grants for project work, as well as technical help. He said the town has been proactive in creating a fertile ground for housing that ranges from low-income to market-rate. The town has adjusted zoning regulations, for instance, to allow multifamily use by right in some areas.
Rembold also said the grant money will help with Central Berkshire Habitat for Humanity's construction of affordable housing off North Plain Road, for example.
Baker suggested that COVID-19 might spark a new impetus to tackle housing with a forward lean.
"I really do hope, coming out of the pandemic, one of the things we're able to do is put a lot of shovels in the ground all over the commonwealth to create a lot of the housing capacity that we so desperately need here in Massachusetts," he said.