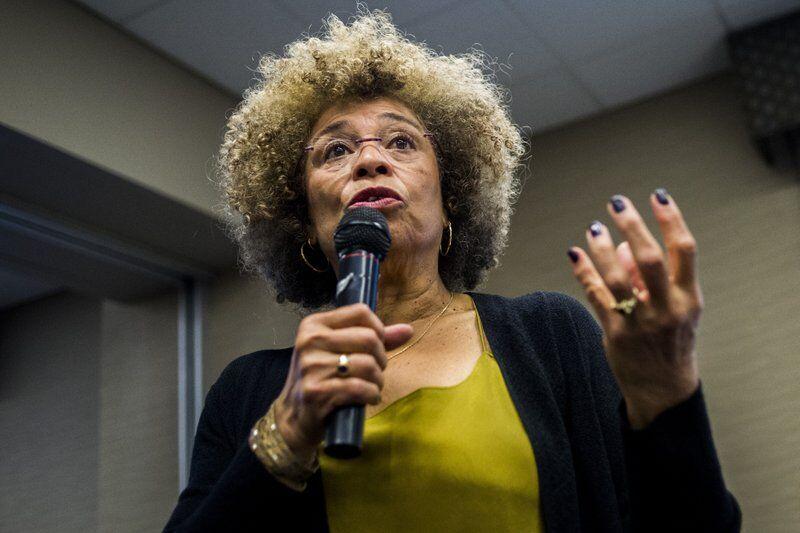 Social justice, Gwendolyn Hampton VanSant says, is more a concrete process than an abstract goal.
"The definition of social justice is the shifting of resources for positive social impact," said VanSant, CEO and founding director of the Lee nonprofit Bridge. "The way we sustain it is that daily practice. It's not just you write a check, but every family dinner, every encounter, you have to really be in the work and be committed."
Bridge launched a series of "New Pathways" talks to highlight issues of equity when the coronavirus pandemic first hit. Now, it's hosting a conference under that banner to explore possibilities for equitable transformation as communities continue to navigate the pandemic, a growing movement in support of Black lives and a tense presidential election.
"I think what I hope people walk away with is inspiration, hope and community because I think people are operating out of fear and anxiety, and it doesn't really get us where we need to go," she said. "I really hope it gives people a multitude of ways to get excited. I hope it ignites everybody's power source to get going in the right direction."
The "New Pathways" conference boasts a keynote from activist and Black feminist scholar Angela Davis.
"Just thinking about what she stands for, in terms of criminal justice, in terms of recognizing the harms that capitalism has had on Black communities, and as a Black feminist, I'm nothing short of thrilled to have Angela Davis," VanSant said.
Davis, a central figure in the movement against police violence in the early 1970s and a professor emerita at the University of California-Santa Cruz, had been scheduled to speak in person in June. The pandemic spoiled those plans, and Davis rescheduled to a weekend that the Bridge team soon realized fell during the immediate aftermath of a contentious presidential election.
Despite some initial uncertainty, VanSant now embraces the timing.
"No matter what the outcome of the election, we needed to be a community and be focused," she said. "No matter what the outcome is, whether people are feeling encouraged or terrified, we need to really recenter.
"We can't go back to the ways things were. We need to create a new future, where more people have access."
The lineup for the conference, which has events revolving around daily themes Friday through Monday, features leaders in various fields. It includes "a blend of generations" and centers "the voices of people who are considered minority," VanSant said.
After a "pre-conference" Thursday evening, Friday focuses on policy and civic engagement. It features speakers including local leaders such as Berkshire NAACP President Dennis Powell and state Sen. Adam Hinds, D-Pittsfield, and a keynote delivered by Greg Watson, who researches community food systems as director of policy and systems design at the Schumacher Center for a New Economics.
Saturday tackles "restorative healing," and includes public health and higher education leaders. Sunday centers around academic scholarship, and Davis delivers the keynote at 6 p.m.
And on Monday, discussion will focus on the all-important question, VanSant said, of "where do we go from here?"
"My personal philosophy is around utilizing positive psychology and, instead of despairing, building around what works," she said. "The more we can educate, the more we can be proactive and strategic, the more we can achieve."
While Bridge is selling tickets to compensate its speakers, it is offering scholarships so that all people can attend, regardless of financial need.
"Nobody's being turned away," Van Sant said. "There's no point in having such an amazing experience and having no one there."