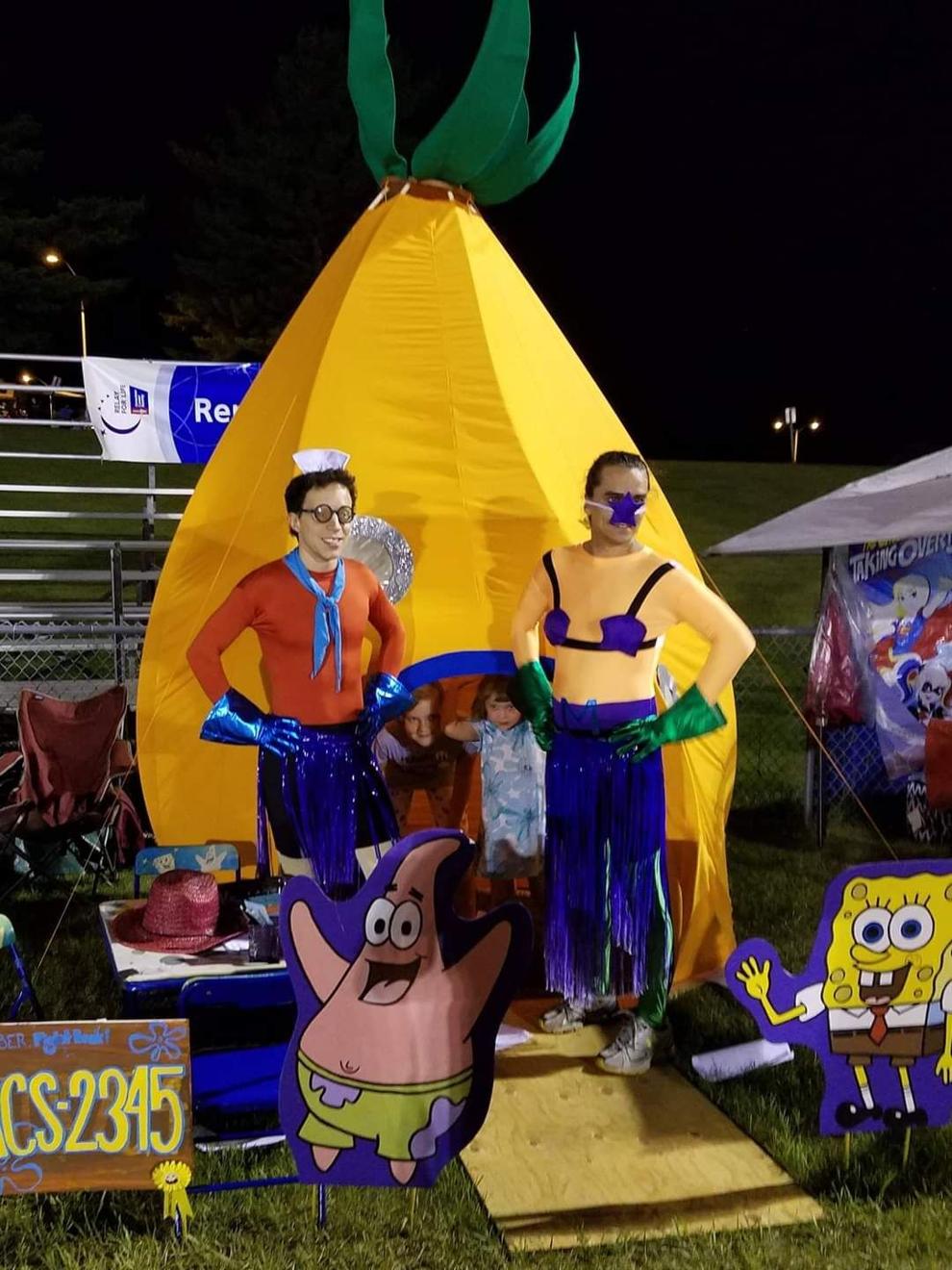 When Jeremy Tribula was undergoing treatment for brain cancer as a kid, he would put stickers on his doctors' backs whenever they turned around, or slip whoopee cushions onto their chairs before they sat down.
Now his family and his friends remember him each year at the Relay for Life, as the team they named in tribute to him: Jeremy's Jokers.
"I just remember, our first relay, we had no idea what to expect, but he was so proud to have his survivor metal, his survivor hat," said Brandon Tribula, Jeremy's brother.
Jeremy passed away in 2003, at age 15, the year after he attended his first relay. His brother and family have carried the torch ever since, joining the event each year to raise money for the American Cancer Society. Brandon and his friends even built a massive pineapple to honor Jeremy's love for SpongeBob SquarePants, which features an anthropomorphized sponge living underwater in a pineapple house.
"Every year we're there we try to make it as fun and as exciting for everyone to be there," Brandon said. "To help bring smiles to people's faces."
This Friday, relay teams will take to the track in Pittsfield, for the first large-scale in-person version of the event since before the pandemic. Last year, organizers were forced to pare down the relay to a drive-thru display because of COVID-19.
Participants will gather at the Guardian Life parking lot in Pittsfield, where organizers will outline a track by lining up bags with candles, dedicated to survivors, victims, caregivers and others whose lives have been touched by cancer. The event will start at 6 p.m. with an opening ceremony, and run until midnight. Survivors and caregivers will give remarks during the luminaria ceremony at 8 p.m.
"Then we do a silent lap, where we give everybody a candle and walk the entire track," said Ray Gardino, who has been an event organizer for several years. "It's quite emotional. It's a time to reflect on why we're there. It's something to see."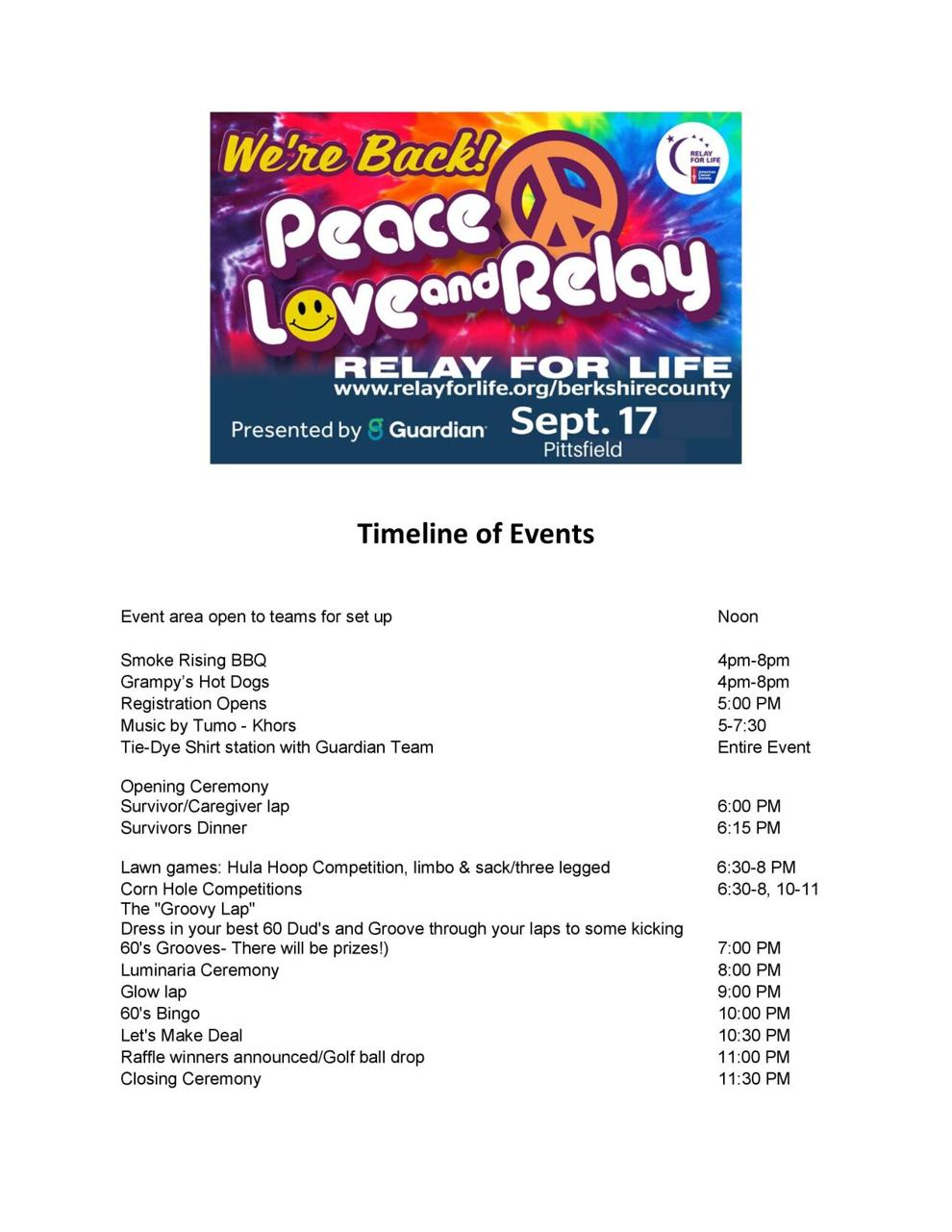 The relay has been running annually in the Berkshires since the 1980s, Gardino said. Organizers had held the event at Monument Mountain Regional Middle and High School in Great Barrington over the last few years but moved it back to Pittsfield last year, before the pandemic interrupted their plans. It had been held at Burbank Park for years prior.
Gardino hopes the event could raise up to $50,000 or more. So far organizers have collected about $30,000, and last year they had collected some $40,000 in total, well below their pre-pandemic amounts. He knows that some people have suffered financially in the last 18 months, but he hopes people continue to give.
"Cancer didn't stop just because of COVID, and we can't either," he said.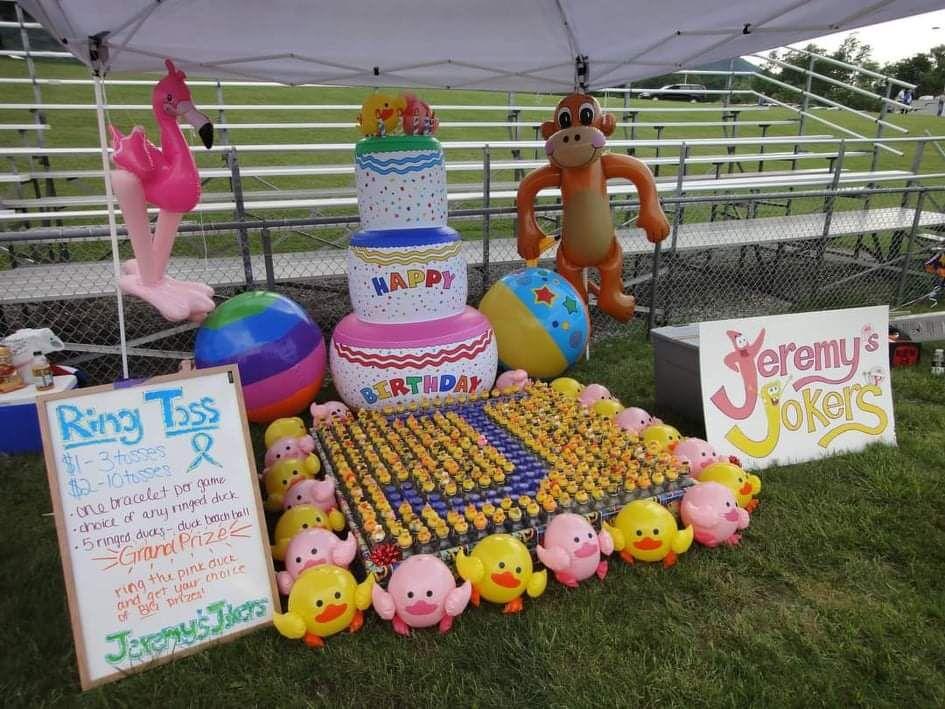 Brandon Tribula looks forward to gathering again, after missing the tradition last year.
"Just seeing the same people every year, to me it's like we're a big family," he said. "And I see some of the same teams coming back every year. As long as the relay's here, I'm going to keep doing it."
To fit with this year's peace and love theme, he plans to arrange bottles on their ring toss into a peace sign. This year's theme works particularly well, since purple was his brother's favorite color.
"When he was there, it was like, 'He's still here, we're having fun,' " Brandon said. "Now, he's not there. But he's still there in spirit."