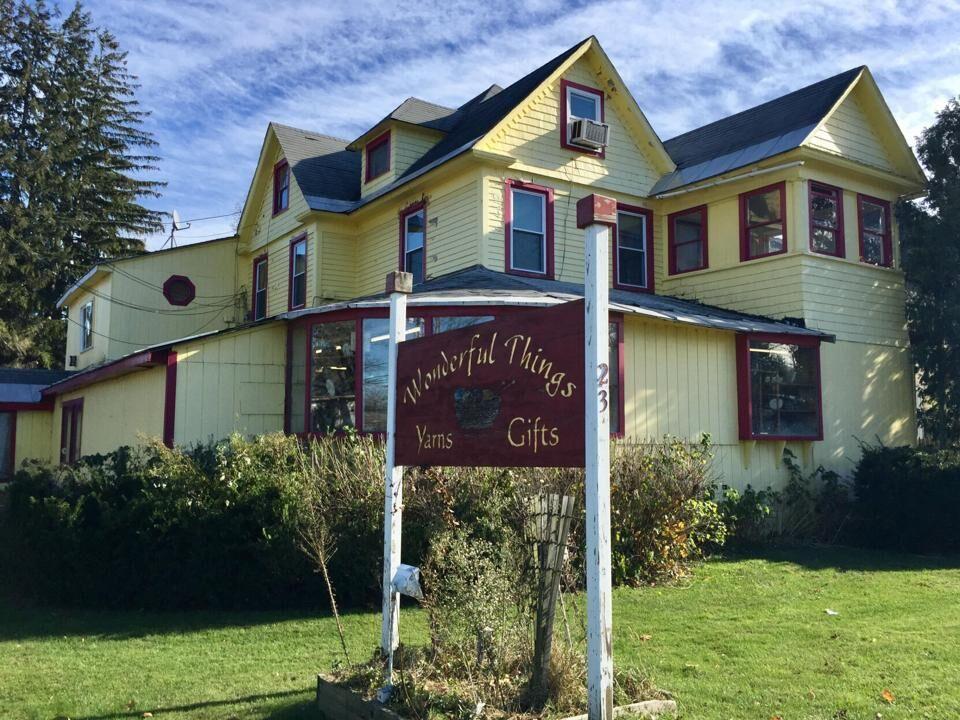 GREAT BARRINGTON — A fire in a multifamily building with a history of unsafe living conditions prompted officials to close Stockbridge Road on Wednesday night while firefighters worked to put out the blaze.
Heavy smoke at the yellow building that formerly housed the Wonderful Things shop was apparent before 8 p.m., according to scanner reports indicating a possible structure fire.
The town sent out a Code Red phone alert to residents to advise them that the area of the road around the Cove Lanes bowling alley, which is across the street from the building, was closed to vehicles.
A release from the town Thursday morning did not indicate whether anyone has been living in the apartments. The extent of the damage appears to be extensive.
Firefighters quickly knocked down the fire, but "the fire extended to many void areas in the walls and ceilings of the building." Crews worked for several hours checking for hot spots.
Great Barrington firefighters arrived within minutes of the call and were joined by crews from Monterey and Sheffield. Stockbridge, Sheffield and Egremont departments provided coverage for other calls.
The fire is under investigation by the town's police and fire departments and the State Fire Marshal.
The building has a history of problems. The town Health Department's most recent correction orders for a slew of violations had to be adhered to by April 30. A number of violations had been corrected that month.
In 2017, a rotted furnace sent five tenants to the hospital with carbon monoxide poisoning and displaced 14 tenants. Firefighters at the time said there were no working CO or smoke detectors.
Later, health inspectors cited the owners for violations including a cockroach infestation, leaking plumbing and overcrowding. Officials also had lodged a complaint in court to achieve compliance by the owners, who appealed it.