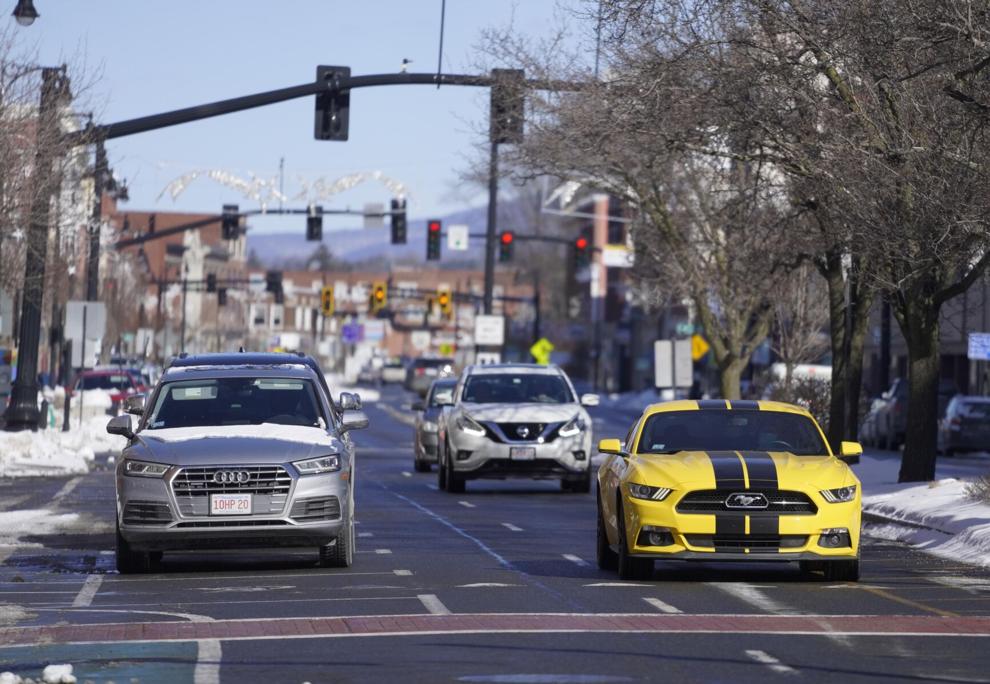 PITTSFIELD — Following more than two hours of discussion Monday night, a City Council subcommittee voted narrowly to reject a measure to change new traffic patterns on lower North Street that have been in place since October.
The council's Public Works subcommittee voted 3-2 against a petition brought by Ward 2 Councilor Kevin Morandi that would revert that section of North Street from one back to two lanes and would have eliminated bicycle lanes newly placed in that area.
Councilors Peter White, Dina Guiel Lampiasi and Patrick Kavey voted against the measure, while councilors Anthony Maffuccio and Morandi voted in favor.
The traffic patterns were implemented through a $238,826 grant Pittsfield received in September from the Massachusetts Department of Transportation through its Shared Streets and Space program, which was intended to "calm" traffic on that area of Pittsfield's downtown thoroughfare, while broadening efforts to expand local bicycle networks.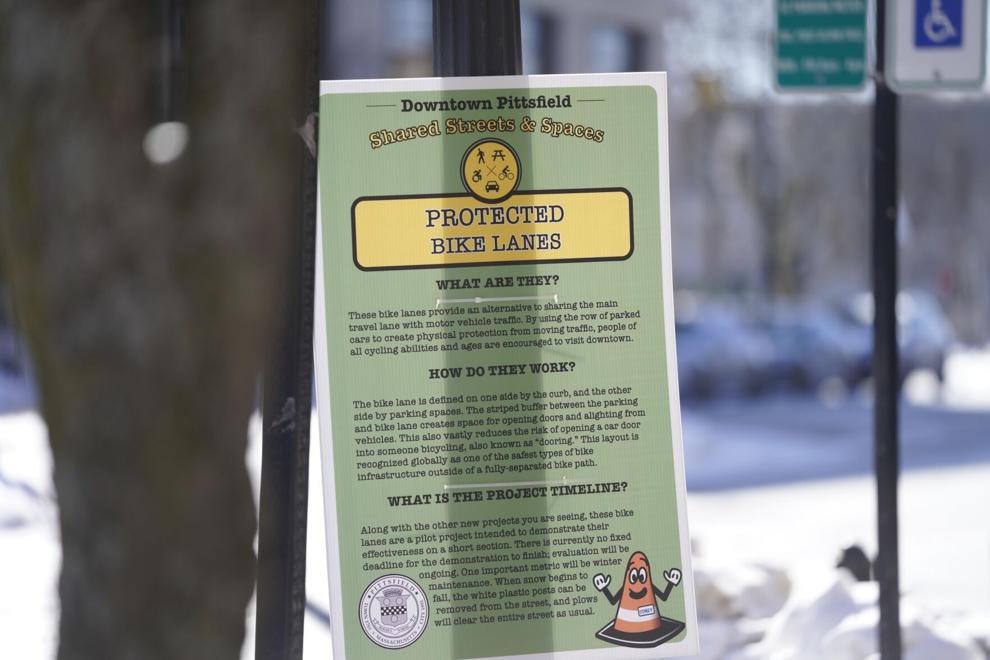 The area in question is part of a pilot program where a section of North Street from Park Square to Fenn Street was narrowed from two lanes to one, and parking spots repositioned away from the curb to make way for protected bike lanes.
Both Morandi and Maffuccio said they have received reports from constituents and businesses about safety concerns and traffic bottlenecks in that area since the pilot program went into effect.
Morandi said he was concerned that the new traffic patterns could result in emergency vehicles traveling to Berkshire Medical Center from South County having to slow down considerably while traveling through that section of North Street.
Commissioner of Public Utilities Ricardo Morales said South County towns had not been informed about the change in traffic patterns on North Street, but he also said public safety officials in Pittsfield had not reported any safety issues with traffic going through that area with the new bike lanes in place.