Spongy moths, formerly known as gypsy moths, have hatched in the Berkshires and are currently wreaking havoc on gardeners and outdoor enthusiasts looking to enjoy our unseasonably warm weather.
The caterpillars hatched early last week from egg masses located in the trunks of trees, according to Eagle garden columnist Ron Kujawski, who has written extensively about these hairy critters who move up trees once they hatch in order to feast on the leafy foliage.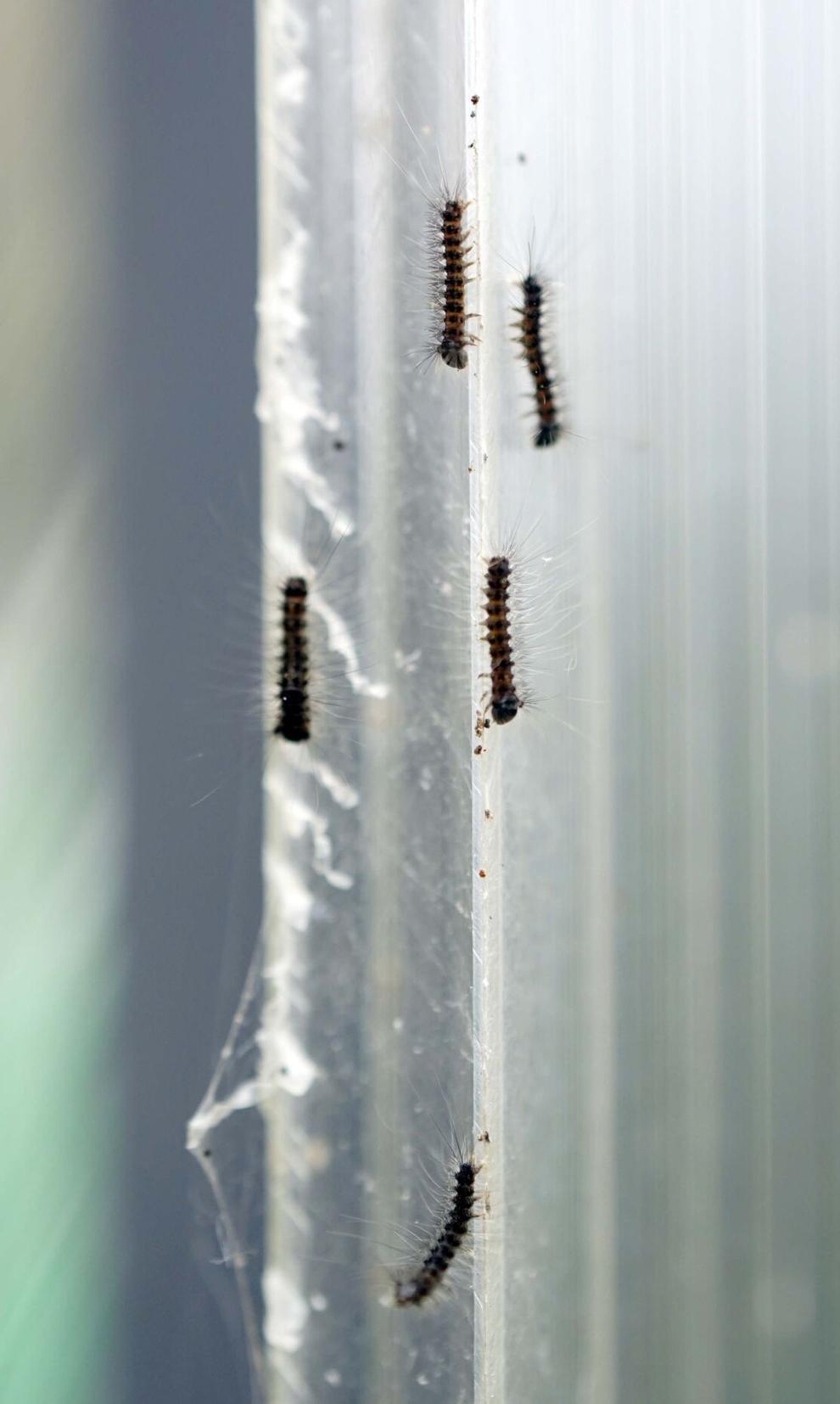 "Soon afterwards, they climbed up into the tree canopy where they spun tiny silky threads that allowed them to be blown about in the wind, a process called ballooning. They randomly land on other trees, sides of buildings, fence posts, and, unfortunately on people," Kujawski wrote in a recent Garden Journal column.
Berkshire County readers, especially in South County, have taken to Facebook community boards to complain about the highly invasive, non-native moth that defoliates hundreds of acres of forests across the country — from New England west to Michigan and south to Virginia.
"Does anyone have any ideas on how to repel and what to use for bites from the gypsy moths bugs? I want to be able to enjoy the great outdoors but I'm up all night applying Benadryl cream to these bites," wrote Marion Audrey Coelho Packer on the Great Barrington Community Board.
Spongy moths don't actually bite, but instead cause a rash due to their tiny hairs, called setae, carrying histamine, which causes a red, bubbling rash.
"Not only do we find ourselves having to brush the critters from our clothing before entering the house, but we are also finding a rash, similar to poison ivy, on our exposed skin surfaces. The rash comes from contact with the fine hairs on the caterpillar bodies," said Kujawski, who lives in West Stockbridge.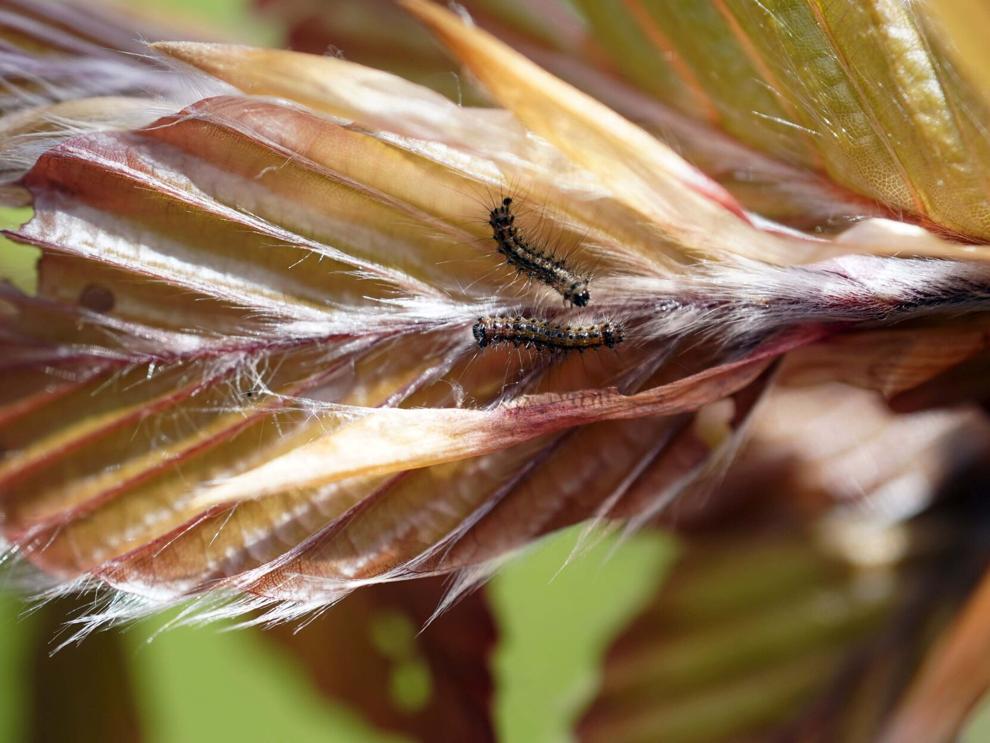 But what can we do about them?
Mass Audubon offers these suggestion for dealing with spongy moths:
• The best thing you can do is preventative: In the fall and winter, inspect your property, including woodpiles, stone walls, and lawn furniture for egg masses. To kill them, scrape the eggs into a container and douse them with boiling water. "Don't just scrape the eggs onto the ground — they can survive temperatures 20 to 30 degrees below zero Fahrenheit."
Kujawski recommends scraping the eggs into a bucket of soapy water.
• Check your car! "Egg masses deposited in the wheel wells of cars or among stacked woodpiles may account for much of the spread of Spongy Moths from state to state."
• You may have read suggestions for wrapping trees with aluminum foil covered in a sticky substance, or with burlap folded over a cord to entrap caterpillars. Mass Audubon does not recommend this as it may harm your tree and do little to stop the pests.
• Do not use chemical pesticides. "Although these substances do kill the larvae and thereby protect the foliage in the year of application, the insects are never totally eliminated."
• If you do develop a rash from spongy moths, over-the-counter pain relievers such as acetaminophen and ibuprofen can be used. According to Mass Audubon, if you do develop a rash, apply cold compresses and calamine lotion to the affected area.
For more information about spongy moths, visit massaudubon.org.