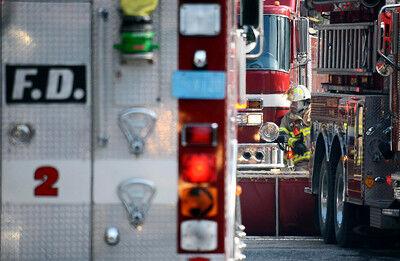 WEST STOCKBRIDGE — A brush fire that spun out of control Wednesday was quickly contained by firefighters.
The fire, which was permitted by the West Stockbridge Fire Department, started just before 1 p.m. at 258 Great Barrington Road/Route 41.
Town Fire Chief Steven Traver said Great Barrington engines arrived first, since they are closer to that area, and firefighters quickly snuffed it after it burned roughly a quarter-acre of land.
"A little bit of wind came up and caught it," he said, noting it "got away" from the property owner, Traver said.
Police closed one lane of the road until it was safe to reopen to travel, he added.
Traver said that most towns are allowing brush burning, but the lack of rainfall is creating dangerously dry conditions. The fire department will be reconsidering granting permits as it monitors the weather.
"It's getting dry fast," he said.