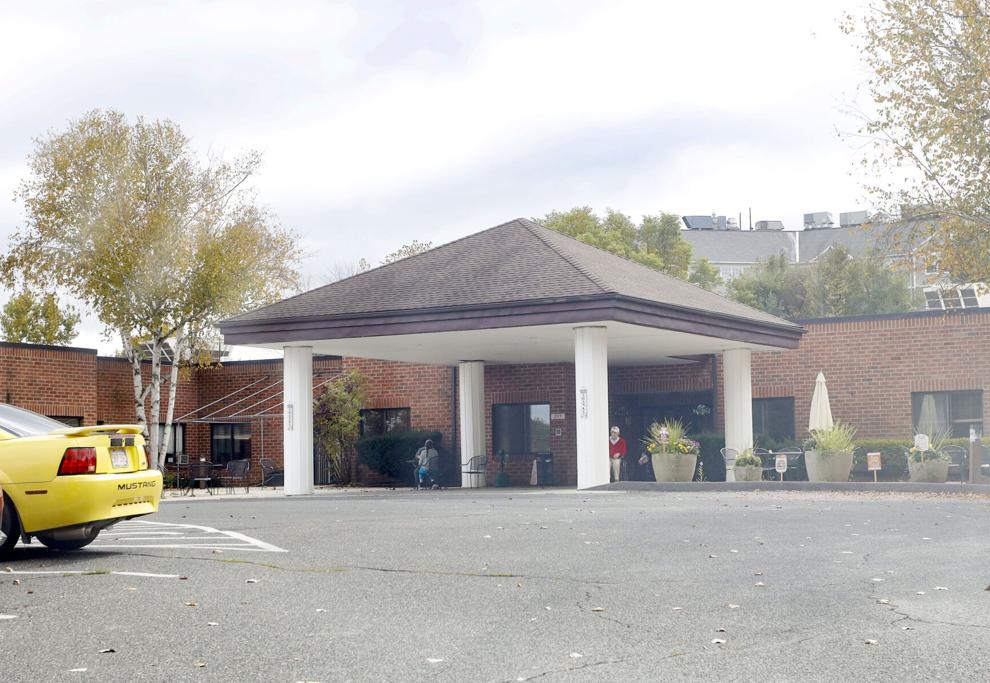 PITTSFIELD — A city nursing home, which was recently cited for abuse after a COVID-19 outbreak decimated staffing levels and led to neglect of residents, is being sold to the president of the company that owns it.
Kevin Morris, president of BaneCare, is planning to buy Springside Rehabilitation and Skilled Care Center off Lebanon Avenue from company Chairman Richard Bane, according to a public announcement emailed Monday from Springside administrators to family and guardians of Springside residents.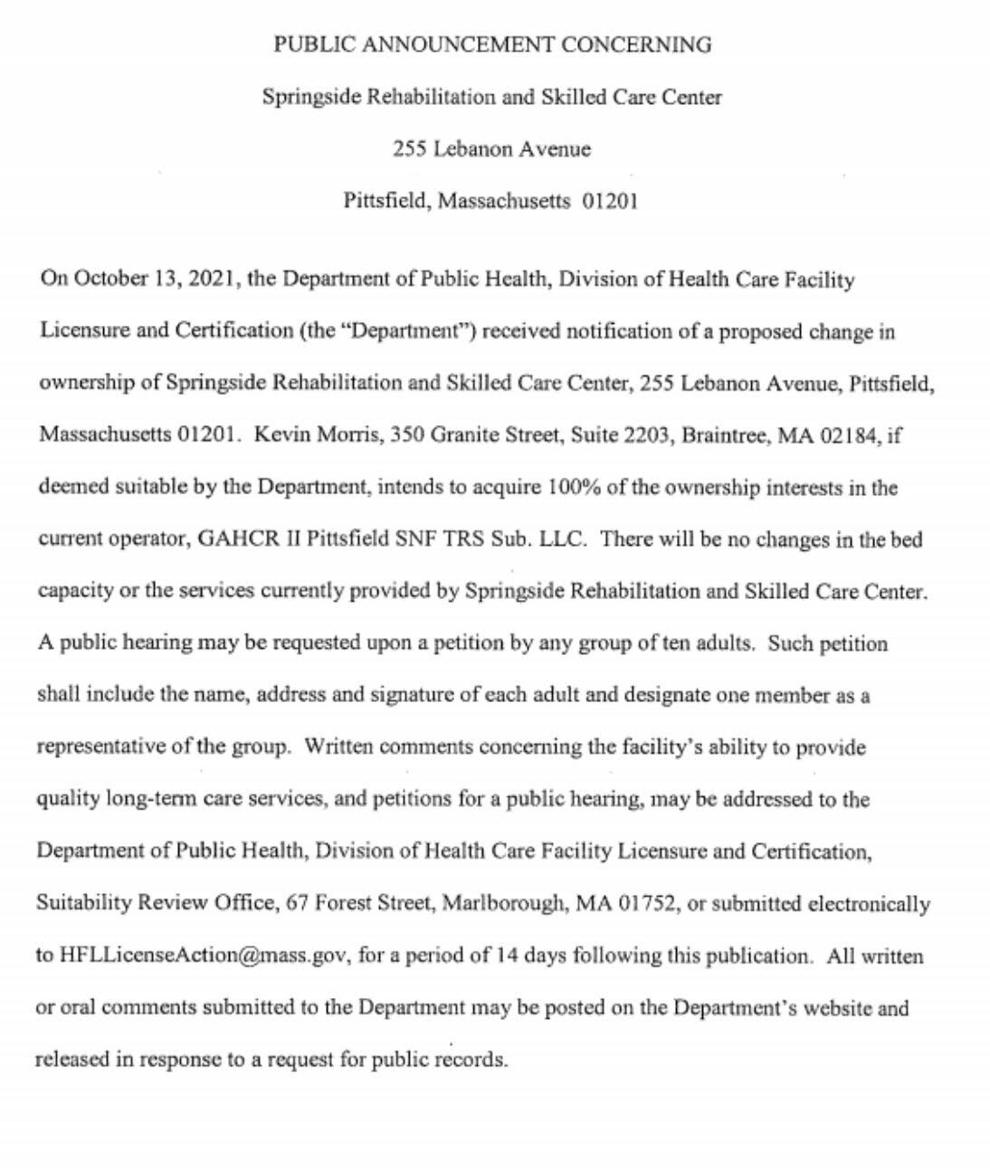 The announcement, which was obtained by The Eagle, says that the state Department of Public Health received a notice on Oct. 13 about the proposed sale of the 115-bed facility, and that bed capacity or services at Springside would not change. It also says a public hearing about the sale can be requested, and the agency is taking written comments about whether Springside is providing "quality long-term care services."
The agency, which oversees nursing homes in the state, has to approve changes to nursing home ownership. A spokesperson for BaneCare did not immediately respond to questions Tuesday about the reasons for the sale.
While staffing issues have been a problem at Springside since at least 2016, the January 2021 COVID-19 outbreak reduced staffing levels to a degree that call lights went unanswered for long periods and residents with bedsores were left in their waste for up to eight hours. At times, there was one staffer per 53 residents in the COVID unit.
In a Feb. 5 report stemming from complaints from residents' family members and an investigation, the federal Centers for Medicare and Medicaid Services said Springside failed to protect residents from abuse, emotional and physical harm and mental anguish. Fines for the violations totaled $27,739.
Springside had more than 100 cases of COVID-19, including at least 37 staffers, but federal documents show low staff levels leading to neglect long had predated the pandemic. The facility is currently hiring more staff and working to retain employees, according to a spokesperson.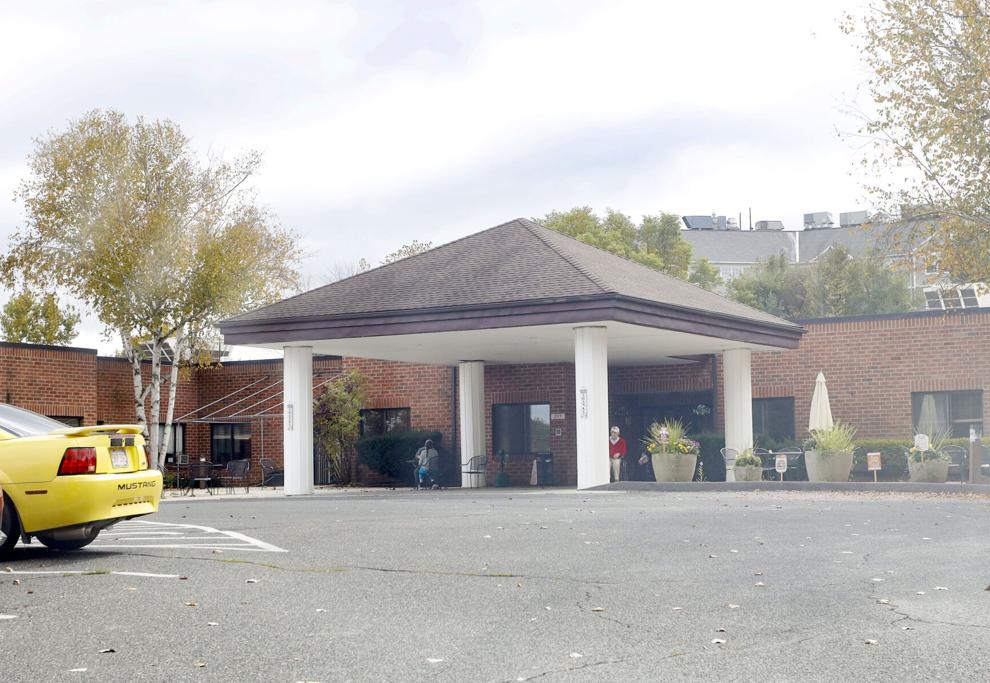 Morris, of Braintree, joined BaneCare in 2017 as a vice president of operations, and became president last year, according to the company website. He has worked in long-term care for more than two decades and bought a Gardner facility in 2013, which he sold four years later.