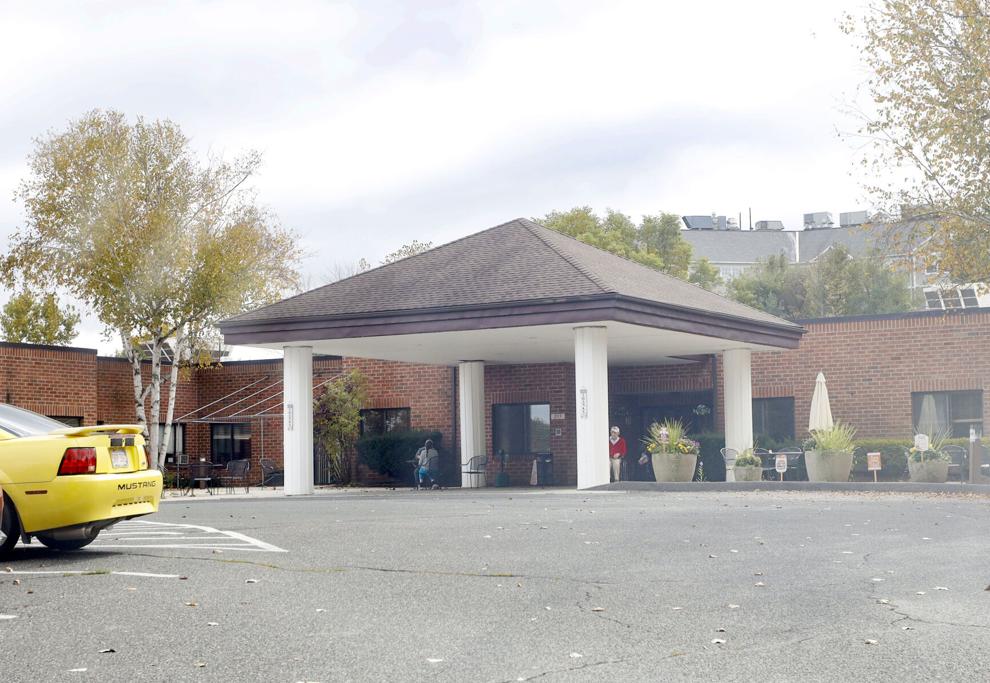 PITTSFIELD — During last winter's COVID-19 outbreak at Springside Rehabilitation and Skilled Care Center, call lights went unanswered for long periods and residents with bedsores were left in their waste for up to eight hours at a time.
That was among the findings of an investigation that revealed neglect and abuse amid depleted staffing levels. Fines for the violations totaled $27,739 for the 115-bed facility owned by BaneCare.
In a report released Feb. 5, the federal Centers for Medicare and Medicaid Services, based on records and interviews with regulators regarding two out of six residents, said Springside failed to protect residents from abuse, emotional and physical harm and mental anguish.
The report says the facility's neglect "resulted in residents becoming angry, upset and crying after being left in soiled briefs and unable to obtain assistance from staff for extended periods of time."
More than 100 cases of COVID-19, including at least 37 staffers, were reported during a January outbreak at the nursing home, prompting the state to send in a National Guard medical corps and an epidemiologist.
The staff cases and resulting quarantines exacerbated personnel shortages, which, documents show, long had predated the coronavirus pandemic.
The seven-page report details abuse and anguish suffered by residents in Jan. 2021 in the COVID-19 unit, where there was sometimes only one st…
The report also says there weren't enough licensed staff, and no registered nurses, supervising residents in the COVID-19 unit to prevent falls and to routinely reposition all residents to prevent bedsores. At times, there was only one certified nursing assistant per 53 residents, and one employee said low staffing prevented vital sign monitoring every four hours in a wing of acutely sick residents.
"Nurse #2 said staff kept asking Administration for staffing assistance, but no additional staff arrived in a timely manner," the report says. "During an interview … the Acting Director of Nursing said the Facility did not have an acuity tool to identify the resident acuity."
Most days from Jan. 11 to Jan. 21 had two or fewer CNAs. On one day, two shifts had four CNAs. Springside's own policy says nurses and certified nurse aides are to be available 24 hours a day to help residents directly.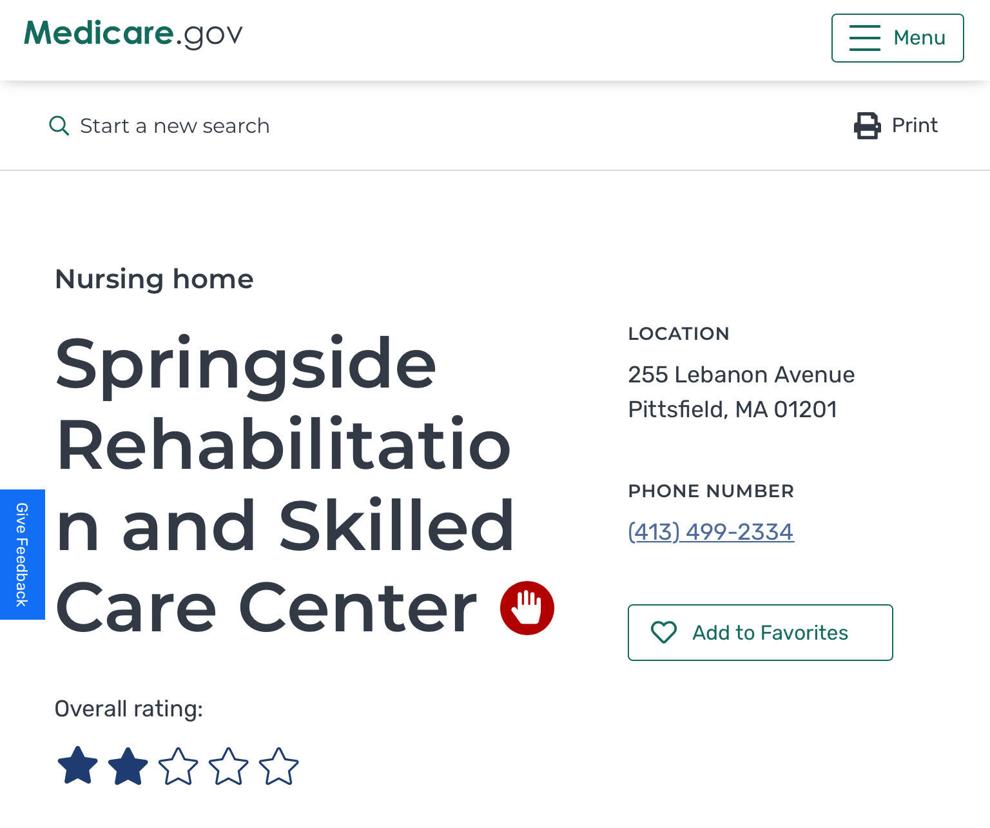 BaneCare, a for-profit company, has 12 centers across the state, including two in Dalton — Sugar Hill Assisted Living Community, and the Craneville Place Skilled Nursing and Rehabilitation Center. Craneville also has had low staffing levels and has racked up more than $65,000 in government fines since 2019 for violations that include failing to protect residents from sexual abuse and rape by a male resident, and not reporting it to state officials right away.
A BaneCare spokesperson said Springside currently has 93 residents and 119 employees, including eight RNs and 13 licensed practical nurses, and is working hard to make sure staffing levels are solid.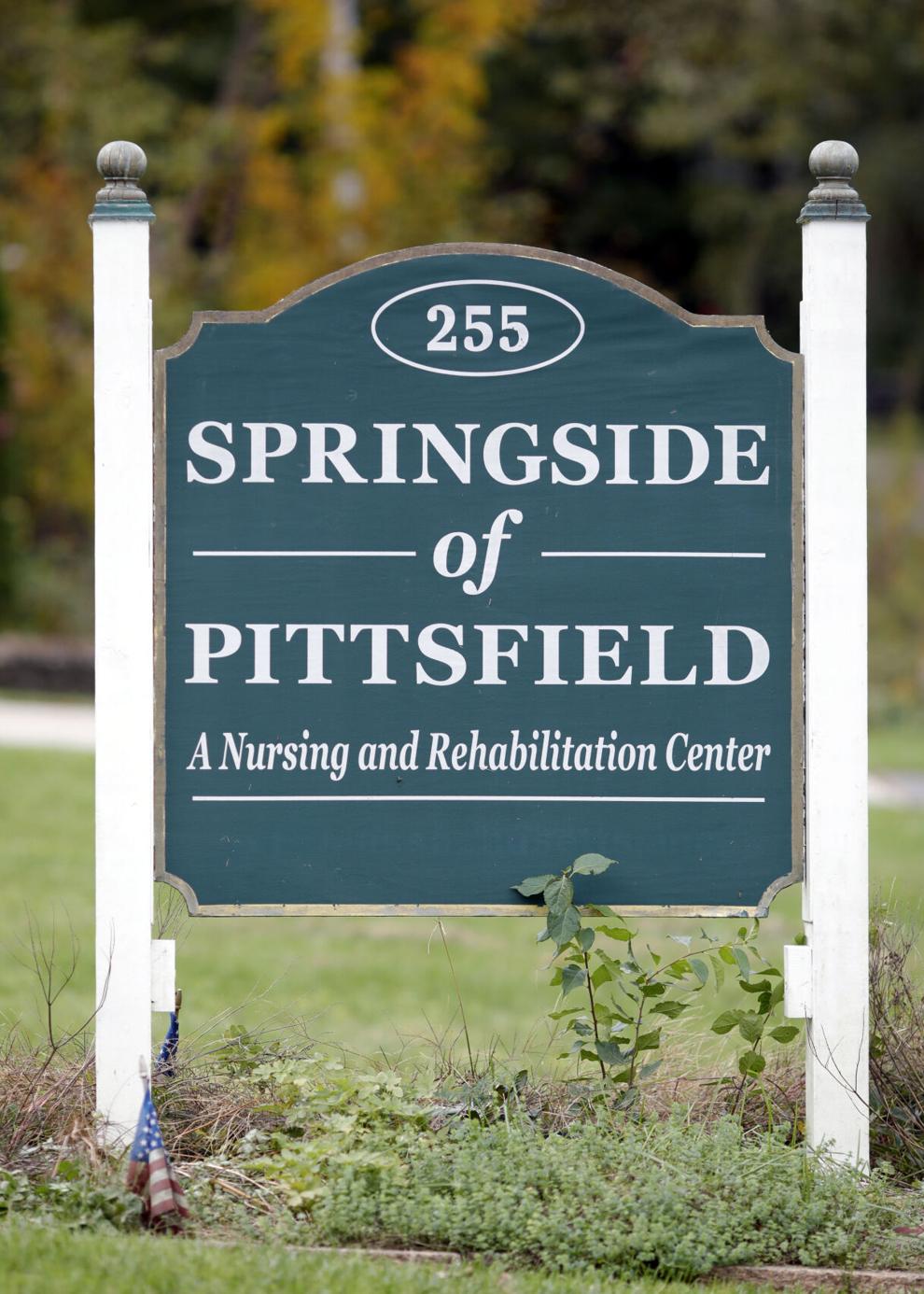 "Recruitment, retention, and recognition are an ongoing focus," wrote Emily Sugrue, BaneCare's director of marketing and communications. The company aggressively is recruiting for its open nursing and direct care positions locally and on Indeed, and offering $5,000 sign-up bonuses and other benefits. Springside also is working to train more people in the area to become certified nursing assistants, and giving them job guarantees.
Springside's posts on Indeed, an online employment site, list wages at $13.50 to $39 per hour, depending on the job and experience.
Since March 2020, COVID at Springside has resulted in the deaths of 16 residents who tested positive for the virus, according to ProPublica. It also decimated staff levels. In January, more than 109 residents and staff tested positive, and Pittsfield Mayor Linda Tyer urged the facility to get help from the state Department of Public Health, and complained that the facility was not forthcoming with the city about data.
PITTSFIELD — A data point moved in the right direction Thursday in Pittsfield's COVID-19 battle. The number of deaths attributed to the corona…
'Still inadequate'
Adequate staffing by RNs and other licensed caregivers has been a problem at Springside since at least 2016, when residents complained that they weren't always getting their weekly showers and frequently were waiting 45 minutes to an hour to have their call bells answered.
Low staffing is a problem across the U.S., where 75 percent of nursing facilities don't have adequate levels, according to Charlene Harrington, a professor at the University of California-San Francisco who has co-authored research establishing "hours-per-resident-per-day" nursing and care minimums that are crucial to meeting federal quality standards.
The federal five-star grading system on the Medicare website's "nursing home compare" does not give a true picture of staffing and other issues, Harrington said.
"They're graded on a curve," she said. "You can have horribly low staffing and still get into the high group because you're higher than everybody else, but you're still inadequate."
Harrington said the sicker the resident, the more Medicare pays, but this doesn't mean the company then will hire more employees for a facility.
"They don't deliver the staffing for what they get paid for because they don't have to under Medicare," she said.