STOCKBRIDGE — Jennifer Andrews' life has gone to the dogs — in the best way possible.
For the last 13 years, Andrews has opened her home and her heart to care for the dogs of Berkshire County at Camp Wagalot, her dog day care, boarding and training facility.
At her hill-toping yellow home, Andrews has created the kind of fun most dogs can only chase in their dreams.
Pine forests surround the 14-acre property at 21 East St., where dogs spend their days playing in small groups in one of the six fenced-in play areas or in the large swimming pool.
Clients of Andrews' say they're hard pressed to think of anyone who loves dogs more and come quick with examples of all the people and pets she's helped — at no true profit — over the years.
But the realities of the pandemic and ongoing inflation have brought a difficult decision to Andrews' doorstep.
Delayed repairs of camp buildings and the camp's quarter-mile driveway — the only way in and out of the property — can be put off no longer. Paving for the driveway alone comes with a quote of $100,000.
Andrews said the pandemic drained all of her reserves and if she's not able to come up with a fix for the repair work she may have to consider closing the camp at the end of year.
Staff, clients and community members are determined not to let that happen for love of Andrews and the dogs. So to give back a bit of the generosity Andrews has doled out over the years, Angela Meglio, the camp's lead dog trainer, started a GoFundMe to help cover a portion of the repair costs and keep camp open.
Fundraisers, who are hoping to reach a $75,000 goal, have raised a little over $10,000 to date.
"I don't want her to have to close — ever — because of the pandemic," Diane Durant, a client and former staff member said. "That would be a huge loss to Berkshire County and they don't even know it."
"If they close I'll be heartbroken," Durant added.
"Why we do what we do"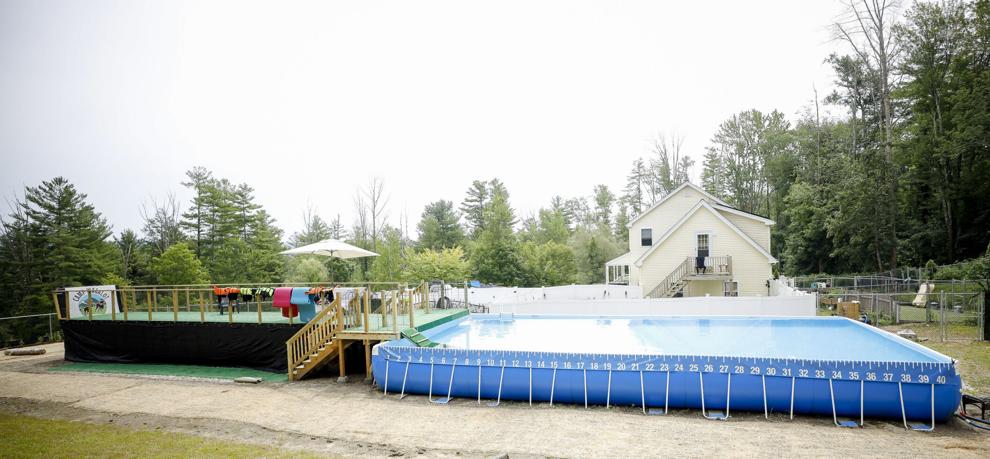 Durant has been taking her golden retriever Gracie to Camp Wagalot for day care since the summer of 2018, when Gracie was a bouncing 4-month old full of energy.
Durant was working with Pittsfield Public Schools when the pandemic started. Though Camp Wagalot shutdown briefly at the initial outbreak of the coronavirus, for the majority of the pandemic the facility was open.
Durant said that from the start Andrews worked with her essential worker clients to alleviate stress. Andrews let Durant drop Gracie off before camp opened each day so that Durant could make it to her job in the school district.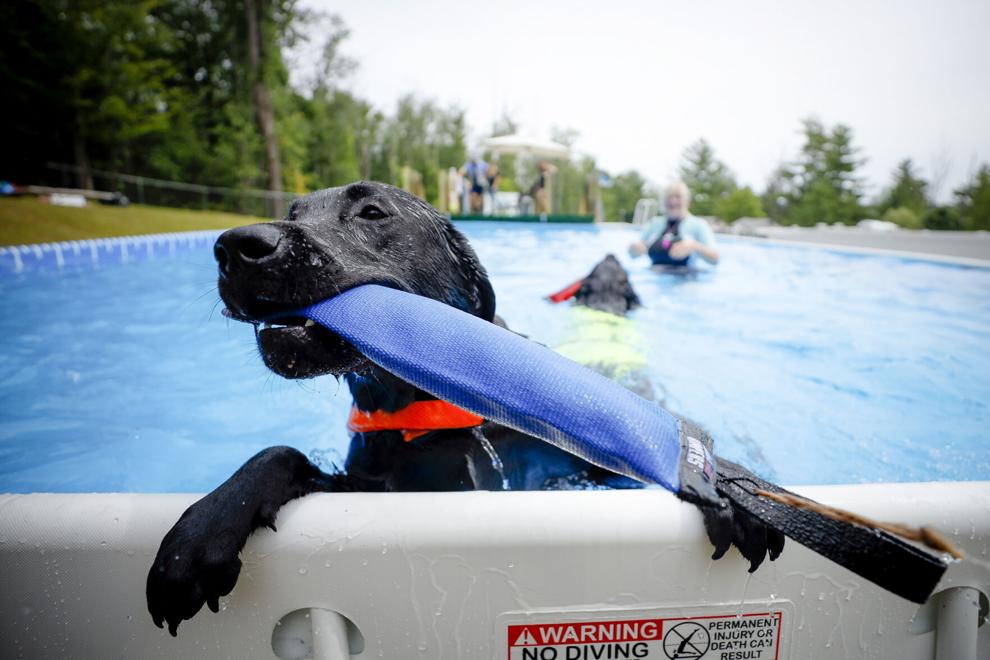 Durant said the owner also made house visits to pick up the dog of a local nurse at no extra cost, when the nurse's schedule conflicted with camp hours.
When Durant decided to leave her job in the school district, Andrews offered her one at camp.
Andrews tried to make sure staff and clients were well taken care of during this time. When dog boarding, which typically made up 48 percent of camp business, came to a virtual halt when everyone started working from home, Andrews dipped into Wagalot's reserves to keep people paid and care rates the same.
Wagalot received two PPP loans, totaling about $61,500, which allowed Andrews to cover the payroll for the camp's four full-time and two part-time employees.
She gave clients a break on paying when they needed it, too.
Dan O'Connell, who was known on the Pittsfield arts scene, would bring his Afghan hound Moylan to camp in between making food deliveries to seniors as a part of Meals on Wheel. Andrews said Moylan, who was normally fear-stricken with "stranger danger," would light up at camp.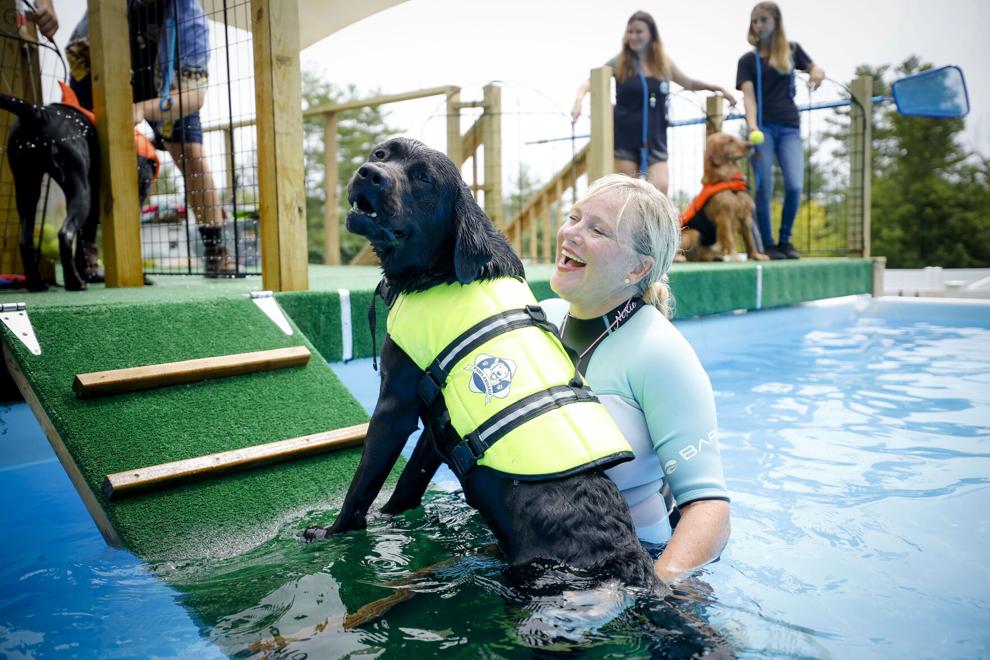 When O'Connell got sick with the coronavirus in 2021, Andrews cared for Moylan at no cost. O'Connell passed away from the disease and his family asked Andrews if she could take on Moylan permanently. Andrews accepted it and brought Moylan home to camp to live with Wagalot's seven other resident dogs.
Andrews' generosity punctuated the pandemic experience for her clients, but Durant said going the extra mile for dogs and clients is something that's always been part of Andrews' nature.
Camp Wagalot serves as a free foster for Jacks Galore, a Jack Russell terrier rescue in the state. The facility fosters feral Jack Russel terriers from the rescue, training them so that the dogs can be adopted rather than put down. Andrews said she helps as many as she can and that at one point the facility was fostering 16 jacks along with their existing clientele.
"That's the good stuff that we do that I would never charge for," Andrews said. "It's just part of why we do what we do."
The task at hand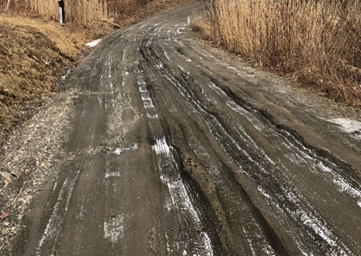 When Andrews bought the East Street property in 2012, she made a huge gamble. Her goal was to keep as many dogs as she could out of shelters by helping owners with training, exercise and socialization.
Outgrowing her home-run dog sitting business in Lenox, Andrews said she went "way over my head" and took out a risky private loan to buy the Stockbridge property and expand the business.
Andrews used her Lenox home as collateral for the loan and said if she hadn't been able to pay everything off in the first couple years she would have been homeless and jobless.
In those early years she tried to keep her expenses as lean as possible. Andrews, with the help of neighbors and staff, built the camp office — Wagalot's central command center — out of a shed purchased from Home Depot.
It's been outfitted with electricity and insulated as best it can be, but Andrews said after more than a decade of use it's time for something new.
"We aren't going to get anything extraordinarily crazy but we have to get something that's safe and feels nice when you walk in," Andrews said. "[The shed] kind of feels campy but maybe a little too much."
The larger task at hand is the driveway. The dirt path sees more than 70 cars every day. When winter snow cover makes way to damp spring grounds, the driveway becomes pockmarked by potholes and ditches.
Over the years, Andrews has hired help and at times loaded into a Bobcat herself to smooth fill over the road. The patches last for a bit but get washed out with increasing frequency each winter.
Andrews is now looking for a permanent solution and said come June she'll try and pay for the driveway to get paved. But with her reserves spent during the pandemic, she's not sure what that project will mean for Camp Wagalot's future. That's a decision she'll make at the end of the year.
Andrews, a determined self-starter, admits she had to be convinced by her staff to greenlight the GoFundMe effort. Asking for help, instead of providing it, isn't something that comes natural to her.
"I don't ask for help, I've never done that. I've built everything [myself] and so it's a very uncomfortable place for me," Andrews said. "But it feels wonderful to feel the community that we have helping out."