TYRINGHAM — Joshua Williams and Shaun Mosley originally are from central New York. They met in New York City, but after residing there for a decade, both men became interested in buying a house located in a small community like the ones that they had grown up in.
They found what they were looking for in Berkshire County and purchased Santarella, Tyringham's famous "gingerbread house," so known because of the property's signature feature — an 80-ton asphalt shingled roof on the estate's main house that its former owner, British sculptor Sir Henry Hudson Kitson, built beginning in the 1920s.
They paid $1.12 million in early October for the estate on Main Road, which has four separate buildings, according to documents filed at the Berkshire Middle District Registry of Deeds in Pittsfield. The property, which has two addresses, includes a cottage, a farmhouse that serves as the main house and two small "silos."
"We were itching to get out and were looking for the perfect community to be in ... a small community where everyone knows each other," said Williams, who grew up outside Corning, N.Y. "We had been looking in the Hudson River Valley for a while."
Then Williams found Santarella, whose roots date to the town's settling in 1739. A friend, who is a local Realtor, drove Williams by the estate when he was visiting the Berkshires in late June.
"He said, 'Have I ever showed you this place that looks like a fairy tale?'" Williams said his friend told him. Noticing that it was for sale, Williams decided to go back and take a closer look the next day.
"I fell in love," he said.
Mosely, who grew up near Syracuse, N.Y., didn't make the trip to the Berkshires, but he warned Williams before he left: "Don't buy a house." It didn't take much to change Mosley's mind. "I was pretty much sold from the minute I first stepped on the property," he said. "I couldn't be more pleased since we moved in three weeks ago."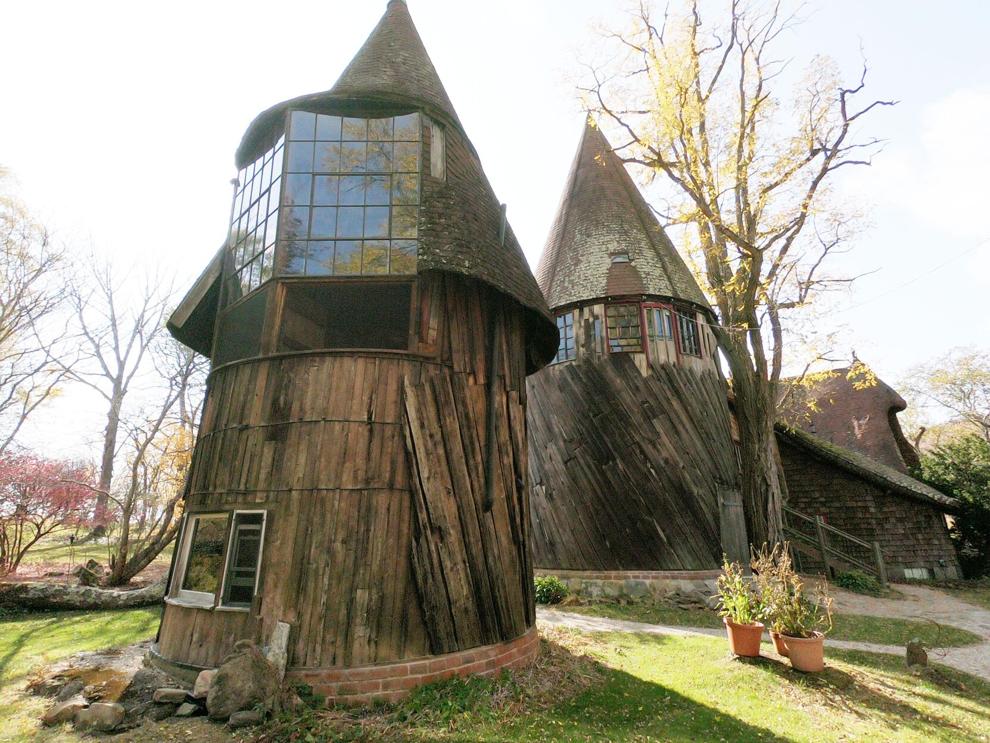 Former owners Dennis Brandmeyer and Denise Hoefer of Santarella LLC, who had owned the property since 2003, used the estate as a wedding venue and vacation destination. Williams and Mosley are living in the cottage, and have listed the farmhouse and the two silos for guests on Airbnb.
According to documents filed at the Registry of Deeds, Williams and Mosely have declared Santarella as a homestead, a designation in Massachusetts that legally defines a property as a primary residence. They also have obtained a 30-year, $900,000 mortgage on Santarella with Berkshire Bank.
"The cottage itself was the perfect house for us,'' Williams said, "something open and woodsy that had so much charm to it."
Brandmeyer and Hoefer put Santarella on the market for $2.59 million in 2013, hoping to find a buyer during tourist season in the Berkshires. But, to concentrate on their business, they took the property off the market when the listing expired that December.
Santarella has had only three owners since Kitson died in 1947, and Williams and Mosley say they have no plans to leave.
"I think they'll have to carry me out of here," Williams said.
Santarella's history dates to the town's settling in 1739, when a Colonial home was built on the site.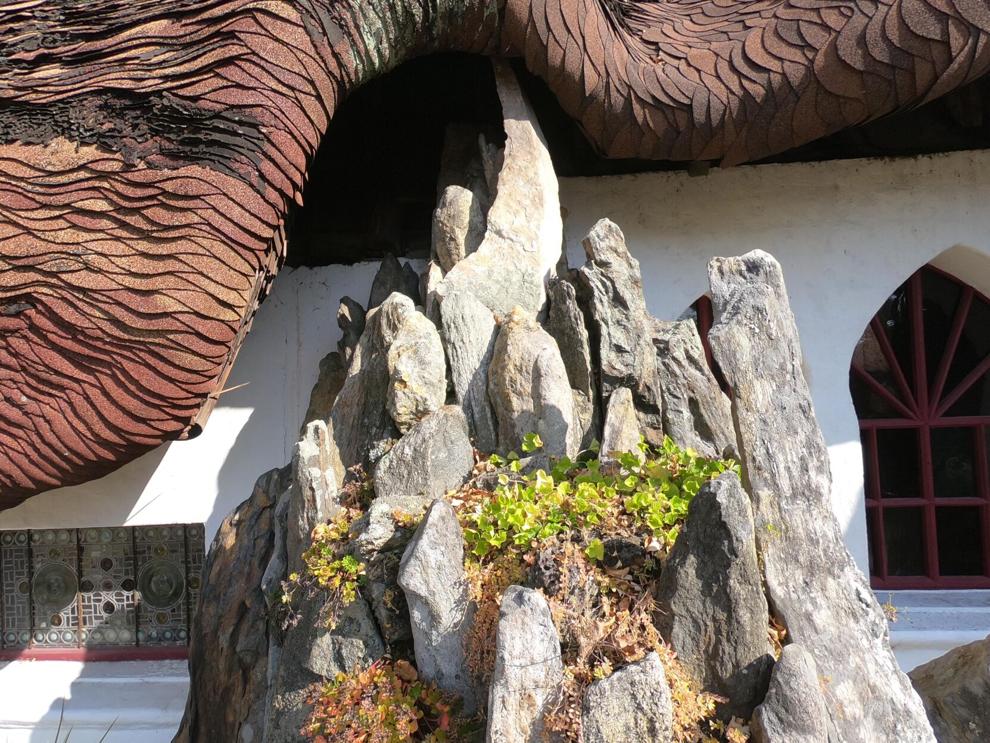 Kitson — he is known for creating the Lexington Minuteman and Pilgrim Maiden statutes in Massachusetts, and several Civil War bas-reliefs and sculptures in Vicksburg, Miss. — is the estate's most famous former resident. He moved to the property after marrying a woman from Tyringham, and in 1920 began transforming a barn on the property into his sculpting studio.
Kitson originally was interested in creating a rolling thatched roof on the main house to resemble the thatched roofs of his native country. But, after the crop of rye that he grew for the project went bad, he turned to asphalt shingles to create a similar, wavelike effect. Each tile was hand cut to resemble a wavelike shape, then placed in thick layers of different-colored shingles, according to Santarella's website.
The entire project took three workers 12 years to complete.
Kitson, knighted in Romania for his sculpting work, also added large stained-glass windows to the estate's main building and intricate shingling patterns to the building's exterior.
He added a free-standing chimney to the main house, moved an old grain silo to the property for additional studio space, then built a similar structure from wood that he had purchased from local farmers. Kitson was penniless when he died 73 years ago.
"I'm a little bit of a history buff," Mosely said. "I'll admit that I didn't know anything about Henry Hudson Kitson at the time, but I've always loved old houses. ... Having that old farmhouse on the property. That initially was the structure that really got me. The breadth of the property was whimsical."
Santarella also includes a pond, gardens and nature trails.
"It's so unique," Williams said. "It's something you won't find anywhere else. The grounds are just so beautiful with the Japanese-style gardens with the natural rocks and the pond and the winding paths. We've already added an additional path as well."
"I agree with Josh," Mosley said. "I just fell in love with the grounds."
Santarella was owned by two other families from 1947 to 2003; the first operated the property as a gallery until 1996; the second used the site as a museum and sculpture garden and provided an artist-in-residence program.
Williams and Mosley plan on restoring the gardens, might add a sculpture walk, and plan to repair the roof. They are just soaking up Santarella's atmosphere right now. "I told Josh that every morning I want us to walk with our coffee and just enjoy this beautiful setting," Mosley said.