GREAT BARRINGTON — The search for a use of the old town fairgrounds continues after a company dropped its plans to refurbish the former track and property to revive thoroughbred horse racing there. One option could be turning it into a town park.
It is unclear why Sterling Suffolk Racecourse LLC, which owns Suffolk Downs, did not renew its option to lease the property from the nonprofit Great Barrington Fair Ground Redevelopment Project. Sterling Suffolk's decision also leaves Massachusetts without any thoroughbred racetracks, though simulcasting and wagering continue.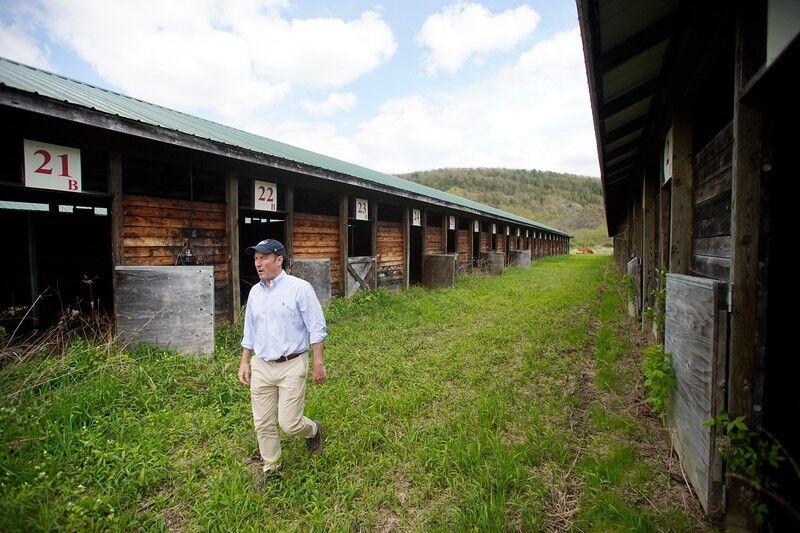 Chip Tuttle, chief operating officer at Suffolk Downs, declined to answer questions about whether the coronavirus pandemic is to blame, but he said the company has "shifted our focus to our ongoing simulcast operations in Boston."
He said the company wished the town well in finding a good "source of recreation and revenue."
In 2018, Sterling Suffolk planned to spend up to $20 million to rebuild the fairgrounds track and buildings for a fall 2020 start. The proposal was met with pushback from groups opposed to horse racing, and from the get-go the company was mired in a regulatory and permitting morass and stymied by a legislative hurdle.
The property and its structures off Route 7, home to horse racing until 1998, have continued to deteriorate, as various plans for the lot have fallen through over the years.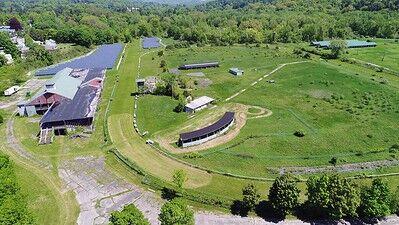 A simple park
While the track is not technically for sale, the Select Board at its Jan. 25 meeting discussed the possibility and voted to pursue preliminary talks with the nonprofit. The town has a fund available in excess of $600,000.
Member Bill Cooke says he thinks the 41-acre parcel could be "a great asset to the town."
"A nice park, if nothing else … a skating rink, picnic tables ... just a simple little park," he added, noting that there is state grant money available for such projects.
The fairgrounds, assessed by the town at just over $1.1 million, abuts the Olympian Meadows little league field. As a nonprofit, it is untaxed.
Chairman Stephen Bannon said later that the board doesn't want to miss the opportunity, though it is far from a done deal.
"We would be remiss if we didn't do our due diligence, and for a fair price acquire it and use it for recreation," he said.
Resident and former board member Daniel Bailly told the board that he thought it a bad idea to spend money right now for a park, and said the town should focus on purchases that spark economic development, like a possible parking lot that officials are considering.
Racing's future
Thoroughbred racing — and breeding — in the state was declining even before the pandemic. The closing of the Suffolk Downs track in 2019, and now the failure of the fairgrounds plan, is another blow.
Of two recent proposals for new tracks, in Wareham and Sturbridge, it appears that only the Wareham plan remains a possibility.
"Our group has always said if they build it, we'll go," said Arlene Brown, secretary of the Massachusetts Thoroughbred Breeders Association. "The people involved in racing in Massachusetts, we have to travel all over the East Coast from Canada to Florida to find a place to race. There are some in Ohio — wherever they can get in.
"It's hard on all of us," she added.
Despite the races being held out of state, millions of dollars in casino and other gambling taxes are funneled to the horse racing industry, including a percentage to the breeders association.
With no tracks in Massachusetts, the money, through the state's Race Horse Development Fund, has been used to set up races in Canada, according to an investigation by WCVB-Channel 5 News.