PITTSFIELD — A construction project on West Housatonic Street that would bring 28 units of housing to Pittsfield moved closer to full approval after receiving its zoning permit Tuesday.
But it still needs funding.
The Berkshire Housing Development Corp. applied to build a three-story structure that would provide supportive housing for recently homeless Pittsfield residents, said Eileen Peltier, the group's president and CEO. Supportive housing helps connect residents with social service providers.
Matt Kropke, director of real estate development for the developer, said they are still working on a cost estimate but expect the construction costs to be about $6 million. The project will also receive $1.5 million in American Rescue Plan Act funding, per a July announcement from Mayor Linda Tyer.
Two lots at 107 and 111 W. Housatonic St. will be combined to build the three-story building, a parking lot and various improvements, according to documents provided to the Pittsfield Community Development Board. The land for the project was donated by John Wendling, a former Pittsfield resident who wanted to give back to the community.
Peltier said the project would offer more than housing: it would provide services and a sense of community for those with "complex life resumes," as she put it. Her organization has been in contact with other partners, such as ServiceNet, to coordinate what services could be offered.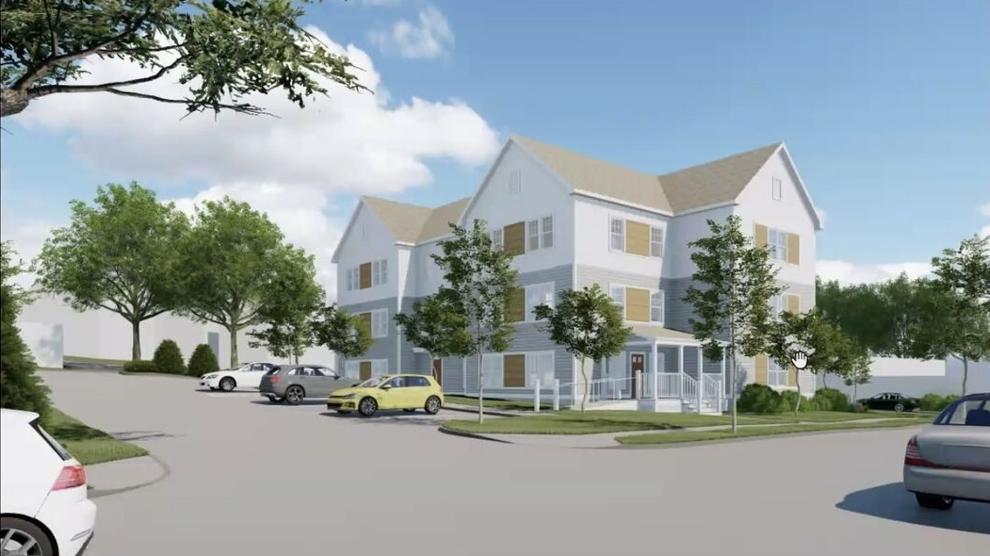 Securing the zoning permit was the "last big hurdle" for the project before it can submit applications for funding, Peltier said. The Berkshire County housing agency has submitted a "pre-application" for funding to the state Department of Housing and Community Development.
Peltier said her agency has been invited to participate in the full round of applications, which will require the county housing agency to submit a plan to the state by the end of October.
Construction won't begin until next year. Once the application is sent in before the end of October, it will be anywhere from three to five months before the agency hears back from the state. After that, it will take about four or five more months to put together a detailed construction plan that would address the cost and length of the project.
"Development using these types of funds is a long journey," Peltier said.
The county housing agency is also working on a supportive housing project that would create nine units on the second floor of Zion Lutheran Church at 74 First St. in Pittsfield.