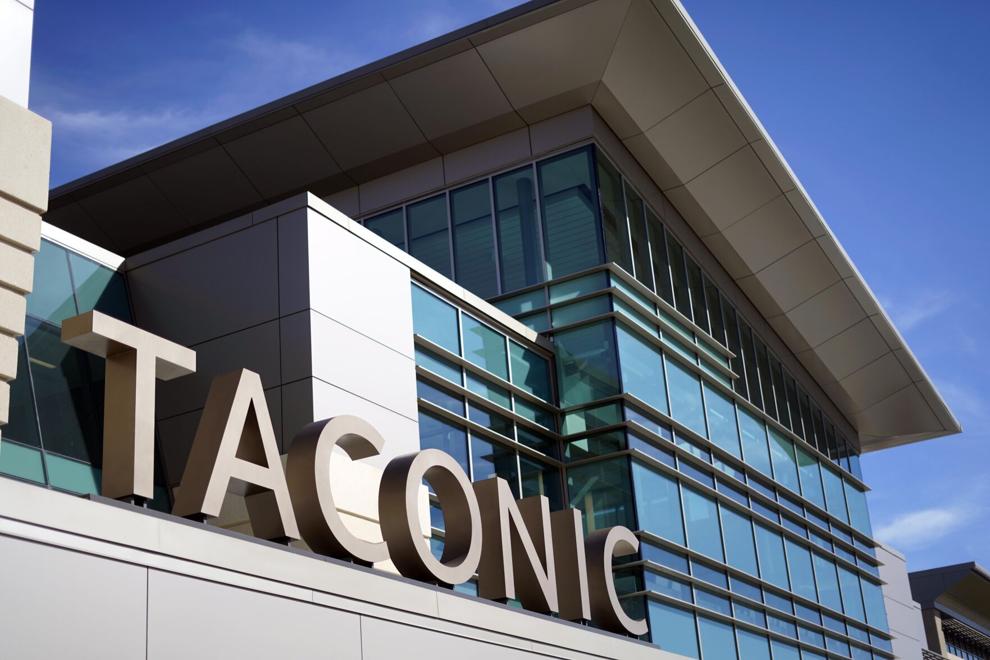 PITTSFIELD — The Pittsfield School Committee on Tuesday unanimously approved a plan to convert Taconic High School to career and technical education courses, with aims to have a fully vocational student body by fall 2026.
As a result, the incoming first-year students at the school this fall — the class of 2027 — will be fully vocational students, beginning its process to convert its full enrollment. Students who aren't interested in career technical education, or CTE, courses will instead attend Pittsfield High School.
Non-CTE students who are currently enrolled at Taconic will have the option to stay at the school until they graduate.
Taconic Principal Matthew Bishop said he believed the move would strengthen both schools and increase options available for students across the system.
"We're giving people a powerful choice to choose between two schools that offer their students amazing opportunities," Bishop said during the meeting.
Students who want to learn carpentry or electrical work, IT services, business technology, or work in culinary or cosmetic fields can attend more specialized courses at Taconic. Attendees will get industry-recognized credentials in their fields before graduating, and feed into programs at technical schools, apprenticeships and two-year and four-year colleges.
Non-CTE students, conversely, will be able to participate in electives and programs at Pittsfield High that they might not have access to at Taconic. When presented to the School Committee in July, administrators at both schools made the case that the enrollment shift would help Pittsfield High, which has seen decreased enrollment while Taconic's classes have grown.
Taconic offers 13 career technical education pathways, with programs covering areas including construction, health education, manufacturing and hospitality services. The school will look to expand the number of courses offered as it increases CTE enrollment, too.
Students will continue to receive general education courses, including advanced placement courses, if they are in a CTE program.
The decision came just one day before open enrollment for Pittsfield Public Schools begins. A vote had been planned during the School Committee meeting scheduled for Jan. 25, but that session was postponed due to inclement weather.
Bishop said the outcome of the decision will affect the size of the school's incoming first-year class. This year, the school took on a larger number of students than normal, to the tune of about 236 attendees.
"What drove that number is that we did not want to say no to anyone who applied for CTE," Bishop said. "We're starting to really get a critical mass, we're filling our programs. If you see all the graphs, our enrollment is going up."
But until Taconic can be a full CTE school, it also has to make room for comprehensive education students in the school, which limits its ability to use space effectively. The school is built to house about 925 students, but does not have enough room for both sets of students.
To keep the same model would mean Taconic could not accept the number of CTE students that want into the programs because of space constraints, even though there is room in the shops to get more kids in. Bishop said the school currently is "busting at the seams."
"That's kind of the paradox we're in," Bishop said. "We need to fill the shops, we want to fill the shops. But because of our enrollment, overall space is limited."
Interest in the CTE programs has grown exponentially over the last five years, said Tammy Gage, assistant superintendent for college and career readiness at Pittsfield Public Schools. The number of exploratory students, or first-year students considering entering CTE, has gone up dramatically, jumping to about 191 this school year.
During the meeting, Gage laid out the impacts that Taconic's conversion to a vocational school will have on the regional economy — namely, the talent pool that this will open up for local businesses that are partnered with the school.
Gage also noted how important it is to give youth in Pittsfield an accessible option to enter the workforce.
"High school is the last opportunity our students have for free education," Gage said during the meeting. "Once they graduate, they will have to incur the cost for future professional development and education, which like all things can be very expensive."
The school district has held information sessions for parents and community members beginning in October. Some community members came to Tuesday night's meeting to voice support for the transition.
Erin O'Brien, land and permitting manager for Habitat for Humanity, spoke about how her organization has worked with CTE students from Taconic to make a number of improvements to Habitat properties, including landscaping work by horticulture students and electrical students who helped to install Ring doorbells on the West Side. The organization also had an event fully catered by culinary students at the school.
William Garrity, an alum of Taconic High School and former student representative to the School Committee, said in prepared remarks at the meeting that he supported the proposal.
"It just makes sense for the district," Garrity said. "This proposal will allow for more students to experience the wonders of the rigorous CTE program at Taconic, without having to limit enrollment and implement a lottery which will limit which Pittsfield students will get in."
Garrity did raise concerns, however, that Pittsfield High School should be renovated to accommodate the new influx of students — a concern that was also raised by committee member Daniel Elias in July. Garrity also said he wanted to see a more concrete plan to serve the non-CTE students who choose to remain at the school. In particular, Garrity was concerned about the roughly 45 non-CTE students in the current first-year class.
At Tuesday's meeting, Elias — as well as other members of the committee — echoed the sentiment that improvements should be made to the facilities at PHS.
Elias also posed a question to Bishop about whether the school would be able to retain its arts programs and similar extracurriculars once the conversion happens. Bishop responded by outlining how much of the arts programming will be implemented into Taconic's upcoming performing arts career track, which will teach kids the technical side and art of stagecraft.
The school will have to be "creative" in maintaining the arts outside that program, Bishop said.
Members of the School Committee were mostly positive about the transition, stating their support for giving students in the system more options and expressing optimism for what was to come.
"I don't have any doubts whatsoever that this transition will go — if not perfectly — then it will go very well," committee Chair William Cameron said during the meeting.
Bishop said he was excited about being able to offer more CTE slots to students who wanted to pursue these fields, and that he felt it would be a win-win for kids in the city.
"Now, students have two very good options in the city of Pittsfield and residents should be proud of that," Bishop said. "I think sometimes in the past, we tried to duplicate the experience in each. I think allowing each building to sort of develop their own identity and specialize in career pathways is really what the students need in this new era of education."