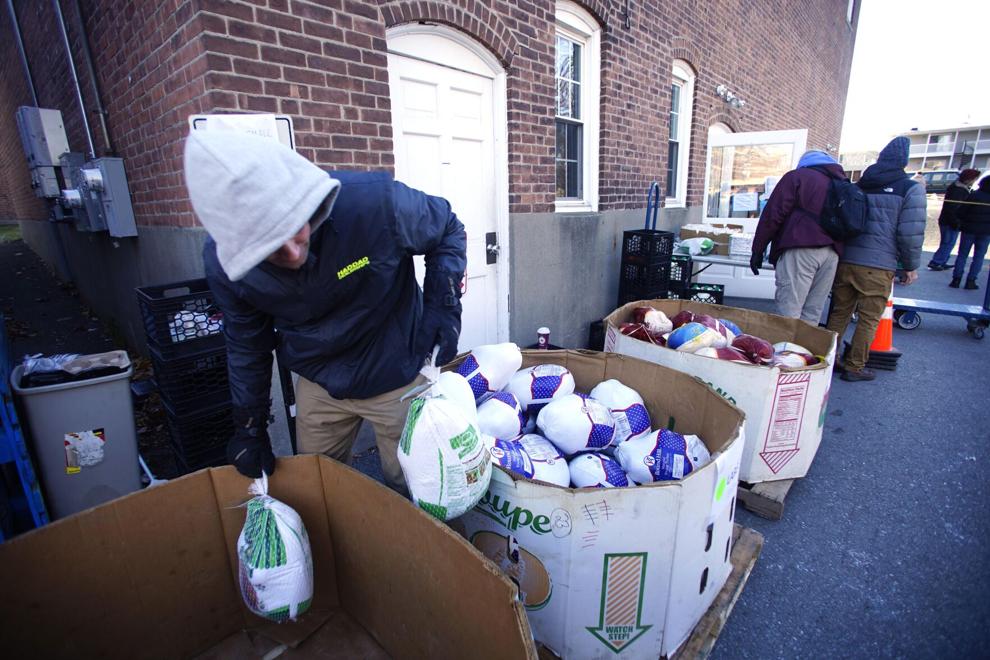 Hands, feet, boxes and bags move in a blur in the food pantry at South Congregational Church. A line of cars outside snakes around the block. By the time the last one leaves the line, over 1,800 households will have their Thanksgiving dinner.
It's quite a spread to pack up and ship off: turkey, potatoes, vegetables, pie, cheese, dairy. About 500 volunteers will work to make it happen. People move back and forth constantly, carrying out prepared packages in boxes and bags to recipients waiting outside or restocking supplies on human assembly lines that take up long steel tables.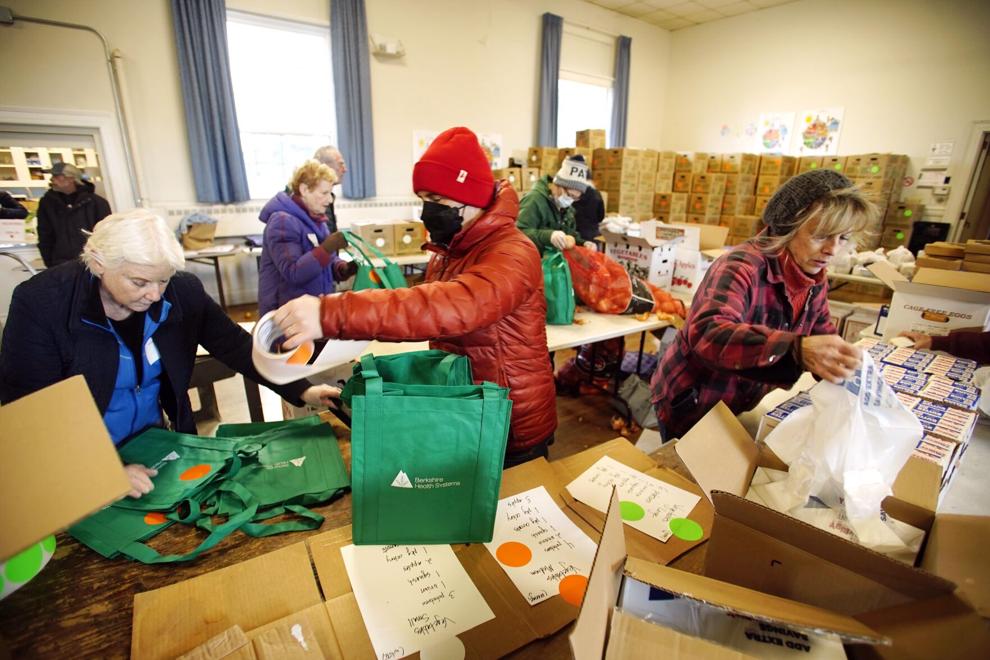 Among it all, Mary Wheat shuffles — she's almost never standing still — among the bustle. As the volunteer site manager for the pantry, she's never in one spot for long. Whether it's pointing people in the right direction or packing meals herself, there's plenty to do.
Today, she'll do it all with a cane, in a business that will keep her on her feet until at least 6 p.m. But this day, and this effort, bring together a community that's happy to give. She's happy to give them the opportunity.
"It's unfortunate that food insecurity is so prevalent," Wheat said. "But everybody is helping."
Monday's distribution marked the 11th year for the Thanksgiving Angels program, the effort of 22 nonprofits — including faith communities and charitable organizations — to provide holiday meals for community members facing food insecurity. Wheat said the program was meant to unite the efforts of food distributors across the city to ensure people in need were being best served.
Stocking the program is a process that occurs over much of the year — and even came down to the morning of on Monday. Organizations that participate in the event designate what item they'll provide months in advance, ensuring that the pantry can build up a stock for the holiday. It takes about three weeks to prepare for the entire event, Wheat said.
It's a process that requires some improvisation and help, even as the meals are given. When the pantry needed more turkeys to ensure that everyone would get one on Monday morning, BJ's Wholesale Club on Hubbard Avenue came through with prepaid cards that allowed them to grab more. People went to pick the birds up as cars were making their way through the line.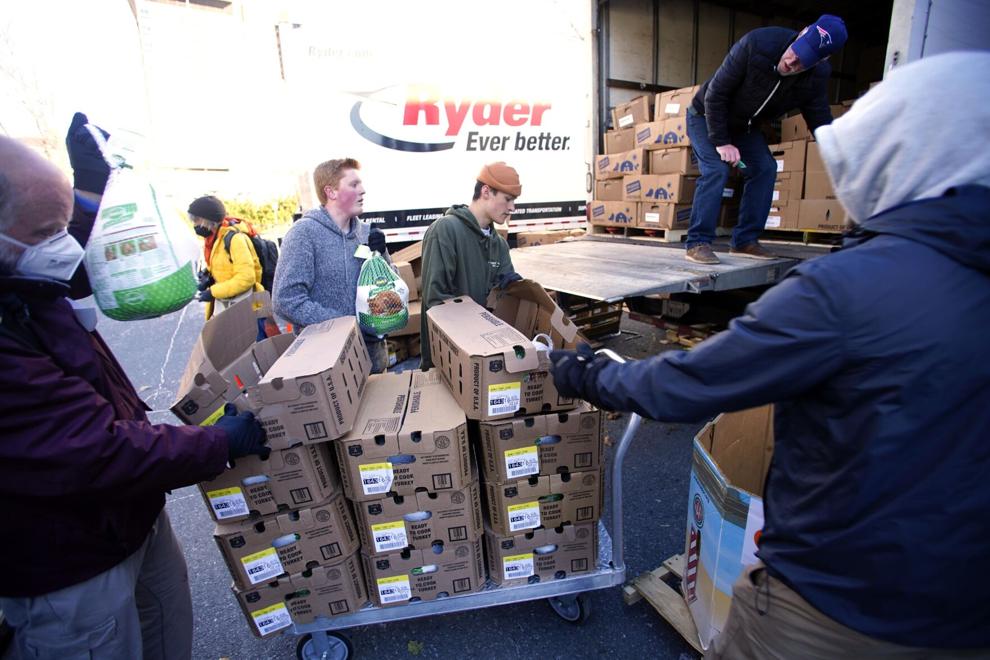 The program will distribute meals to 1,800 households, but including individuals who signed up, will likely land around 2,000 dinners provided, Wheat said. The number has continued steadily growing over the years. Last year, the program served about 1,600 households.
With a full pantry and several stocked freezers filled with goods to give, it'll take a while to move all that food. By mid-morning at the pantry on Monday, spirits were high among the corps of volunteers.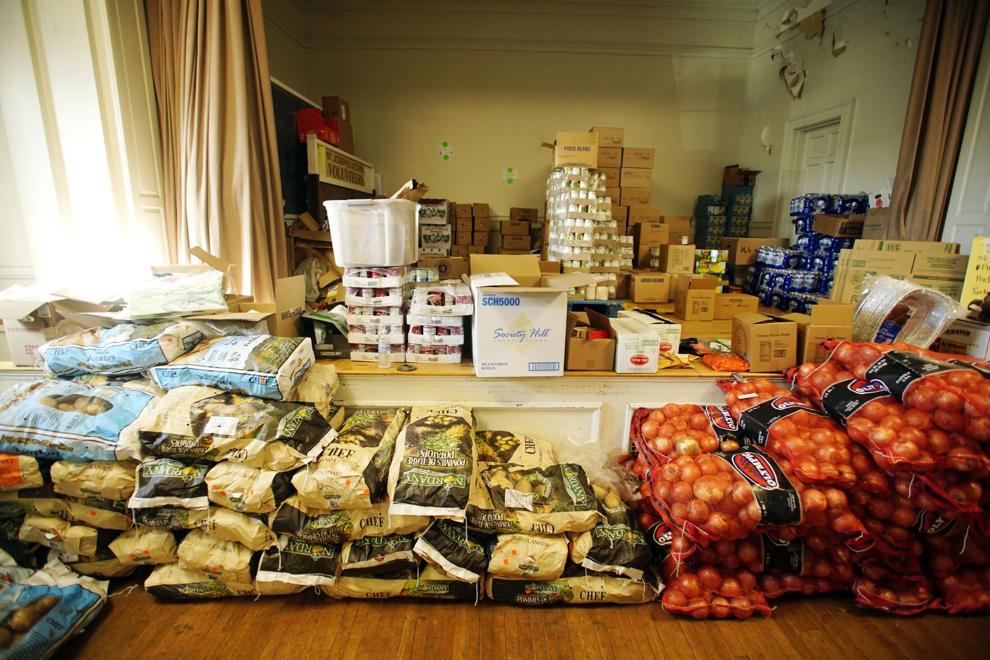 "Only seven more hours to go!" volunteer Gretchen DeBartolo said with a smile.
For the average bystander, it's a hectic scene. For seasoned volunteers at the pantry, like Sue Filippi and Ginny Willcox, the "controlled chaos" barely registers.
"It's really no different than a busy Wednesday," Filippi said. "We just move right along."
Filippi has worked at the pantry for three years, and Willcox has for five. On typical days during the week, the shelves will go from stocked to empty depending on how many people come through. The number fluctuates by the day, and some are much busier than others.
"On the last Wednesday and Thursday of the month, we get waled," Filippi said.
The shelter currently serves about 800 families a week, said the Rev. Mike Denton, the church's pastor. That number has gone up as food insecurity has risen.
Those who tend the pantry know the work well, but it doesn't stop them from being appreciative of the extensive effort it actually requires. Willcox described Wheat as a "driving force" and "the Energizer bunny" for the pantry, and noted how she always seems to make sure that people are taken care of — no matter what.
"She just makes time for everybody," Willcox said.
Although the pantry's service extends far beyond just one day, Denton said this effort was something different.
"To be able to have this program for people to have a feast day when they might be struggling to get food together is a special piece," Denton said.
It's no wonder to Denton that so many people want to volunteer their time and effort, either.
"People want to share some of what they have," Denton said. "They recognize what they have at Thanksgiving and want to extend that gratitude to others."
For Willcox, Filippi and DeBartolo, that shoe fits pretty well.
"It's very joyful," Willcox said. "It's a very joyful time."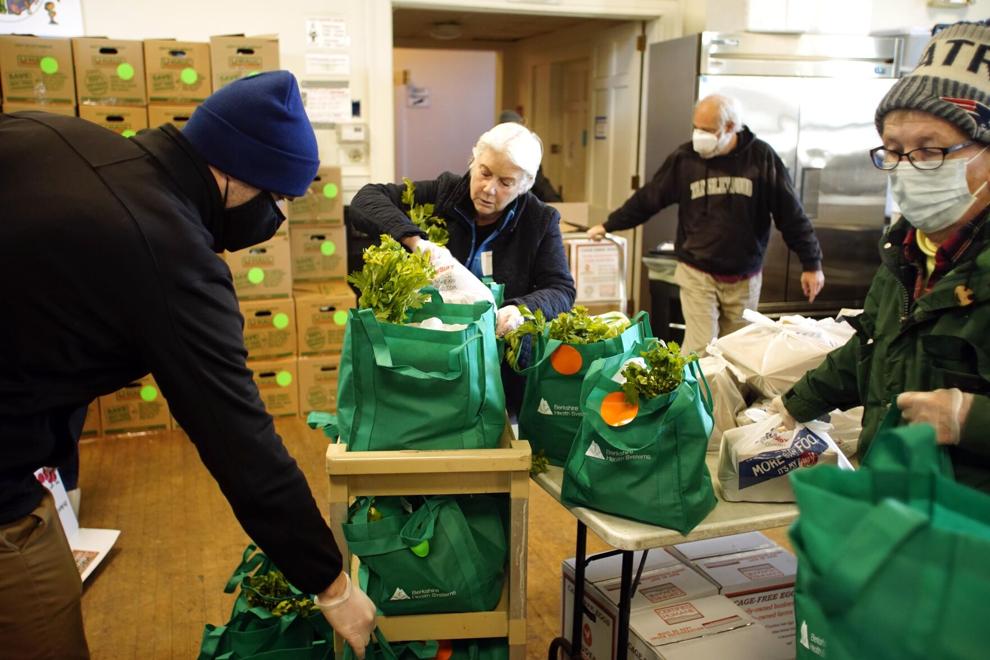 Kay Allen, another recipient of the Thanksgiving meals, said they were appreciated — and needed. With the price of groceries as they are, she's not sure what she'd do without this option.
"It's a blessing to put a full Thanksgiving meal onto the table," Allen said.
Allen said she was most looking forward to getting some fresh vegetables as part of the meal package, but she was grateful for everything. She hoped that others in the line were feeling similarly.
"'Tis the season to be thankful," Allen said.
Michelle Hill, who was waiting with her sister to receive a meal, said it was a great event that showed a different, more tight-knit side of the city.
"It's one of the times of the year that I feel like the community actually comes together," Hill said.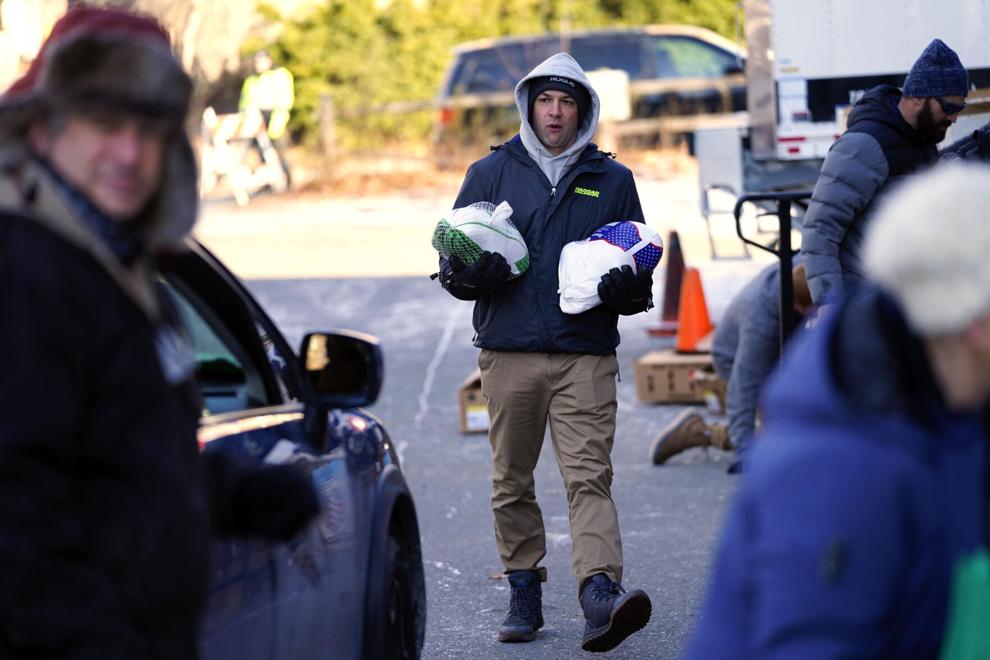 More specifically, Hill said, the best part of the holiday was people coming together to help others feel joy. In other words, the program helped its participants find more than just meals.
"It's a real boost for someone to say 'I feel joy today,'" Hill said.