HINSDALE— Bruce Alexander can "barely remember" what he did for Thanksgiving last year.
He had dinner with a friend at his Hinsdale home and "it was kind of just another day here, just a slightly bigger meal than normal," he said. "We had a nice time, but that was it. Normally, Thanksgiving, more than any other day of the year, is a family thing for us."
Even when he lived in places as far away as Texas, Southern California and Florida, he would come home to Connecticut for the holiday.
"It's just a part of my life," said Alexander, who now is retired. "Last year, it just went by."
This year, his family is having a gathering of fewer than 10 people in Stonington, Conn. "I'm looking forward to busting loose and getting down there and behaving normally for a few days," he said.
Alexander is one of many across the country who will be returning to in-person family gatherings for Thanksgiving this year. But, for some in the Berkshires, their holiday plans are not quite back to normal.
Chris Fenton said he and his wife love to host at their Lenox home, but last year, their gathering was small, just "our COVID bubble," he said. This year, he will be hosting about 20 people, and all the adults are vaccinated, he said.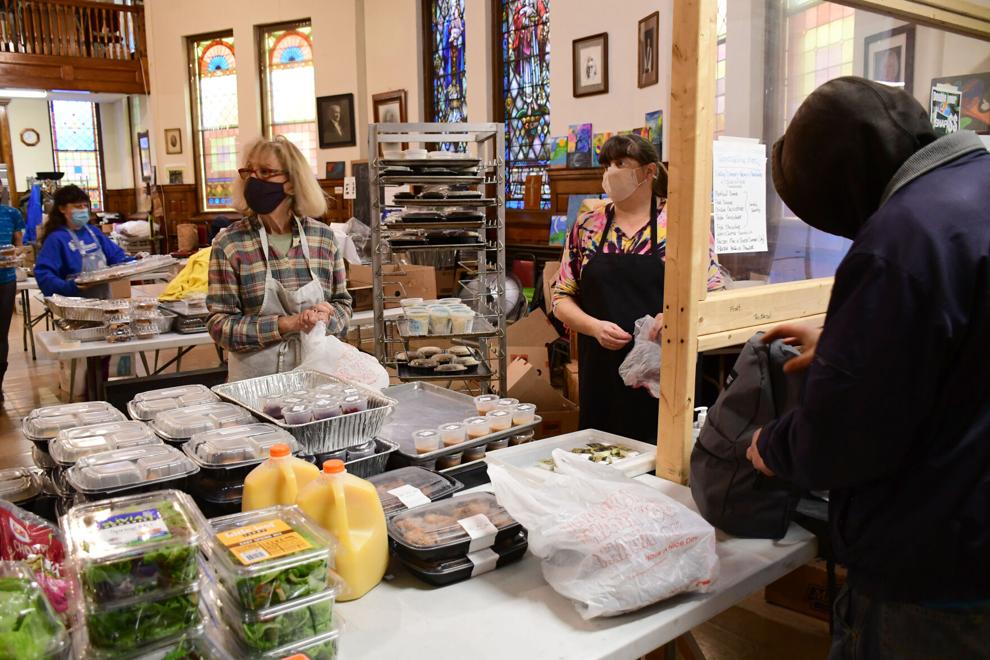 Fenton is looking forward to eating one of his favorite Thanksgiving foods: cornbread chorizo stuffing. He also is happy that everyone will be together, including family coming from Boston.
Alexander feels similarly. "Some of the folks I will not have seen in two years. Because of last year, missing the entire thing. ... We're in touch on the phone, but that's not the same."
He has work to do before he goes, though.
"I do a little bit of homework," he said. "I always have one good joke," he said Friday, "and over the weekend I will dig one out. Sometimes I will ask some of my pals."
His family knows it's coming, he said.
"People, they expect it," he said. "One of us will say the prayer and, into the dinner at the appropriate time, I hit them with a joke."
Also part of his preparation: getting a COVID-19 test. All the adults are vaccinated, he said, but "if someone comes down with a cold a few days after I leave, I don't want them pointing the finger at me."
For nearly 20 years, the Bounti-Fare Restaurant in Adams has held a Thanksgiving buffet dinner, according to owner David Nicholas. In past years, the restaurant typically has served 600 to 700 people, Nicholas said. "It's traditional."
But, last Thanksgiving, it served a smaller sit-down dinner, sans buffet, because of the coronavirus pandemic. To Nicholas, it wasn't the same.
"We were standing around twiddling our thumbs," Nicholas said. "We still had a good day, but it certainly was not 700 people."
The buffet is back this year, and reservations are full — at more than 400 people, Nicholas said. The restaurant has a capacity of more than 450, and people will come in Thursday over a period of several hours, not all at once, Nicholas said. Some holiday regulars will be there, he said. "You start to recognize some names when they make reservations."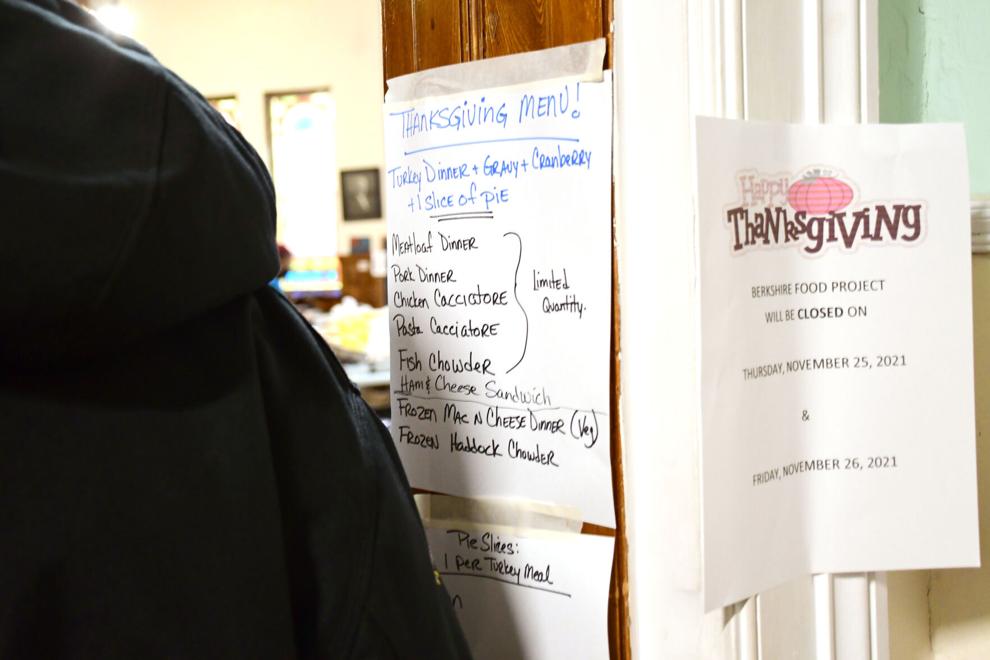 For some others in the Berkshires, sizeable gatherings still are not happening this year.
The Berkshire Food Project in North Adams typically would host an in-person holiday meal.
"Ordinarily, people would come into our dinning room," said Mark Rondeau, the organization's executive director. But, this year, like last, meals will be to-go only.
"We have a 150-year-old building here, so, there's not great ventilation," Rondeau said Friday, after cutting potatoes for the meals. "Getting a crowd in here would probably be problematic from a COVID standpoint. That's why we're continuing to do distribution. ... We have to operate a little bit differently."
On Monday, the organization distributed Thanksgiving meals — including turkey, stuffing, gravy, cranberry sauce, mashed potatoes and pie.
Typically, Laura Munch watches the Dallas Cowboys on Thanksgiving with her husband's family in Tulsa, Okla.
"It's so not New England," she said.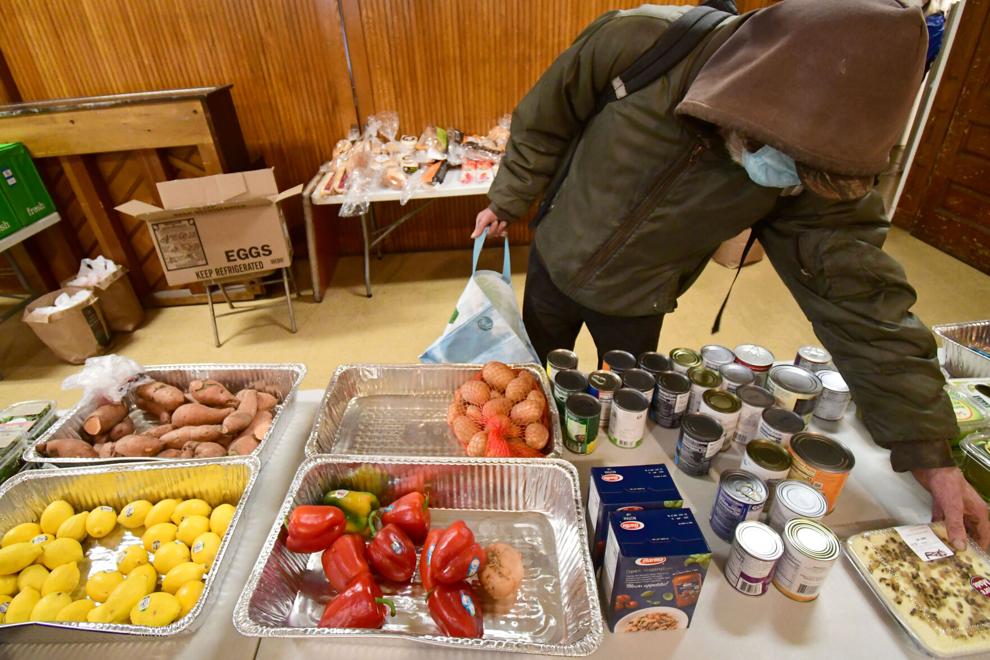 Last year, the couple stayed at their Hinsdale home on Ashmere Lake and are doing the same this Thanksgiving.
"We just decided it was just too chaotic," she said. "Traveling right now with the airlines. ... it's supposed to be super busy; we just thought it isn't worth it."
It's not a big deal to her, though; she got used to less-traditional Thanksgivings while working as a ski coach in Colorado.
"Each year, we experiment with something different. Out West everyone does whatever. Being in a ski-area town … most of the people out there are away from their families anyways."
She recalled a time when she ate a ham that had been marinated in a bucket of rum for a week.
"It wasn't the best ham ever," she said.
Included on her menu this Thanksgiving: tamales, beans and sauce made from roasted green chile peppers shipped from New Mexico. She and her husband might not be going to see family, but they can, she said, "bring the West to us."